10 Holiday Movie Cosplays To Put You In The Festive Spirit
From Nightmare Before Christmas to Die Hard, here are 10 Christmas movie cosplays.
If cosplay were a holiday, most people would agree it would be Halloween; but that doesn't mean cosplay can't incorporate other holidays as well. Here are ten cosplays straight from some of your favorite holiday movies that will get you into the jolly spirit.
1. Joo Skellington as The Grinch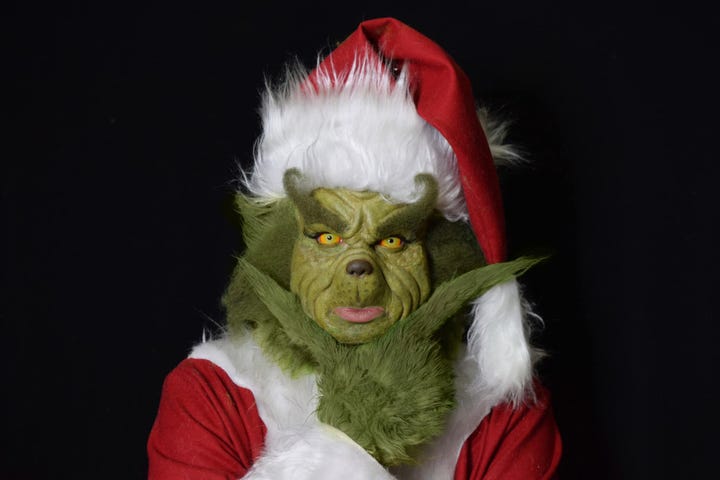 Insanely talented prosthetic makeup artist and cosplayer Joo Skellington brings The Grinch to life and he could honestly play a double in the movie. Based in Mexico, Joo has travelled the world showcasing his out of this world transformations, including unbelievably realistic Disney villains.
2. Seunhere as Elsa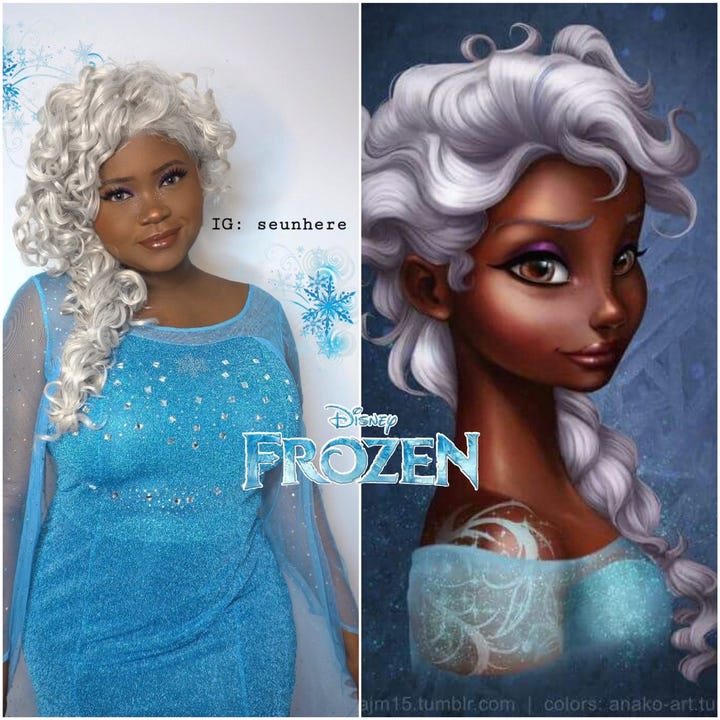 I'm calling Frozen a holiday movie, in particular so I can show off how adorable cosplayer Seunhere looks as Elsa. I'm in love with the curls of her wig as it cascades down into the braids. Check out her social media for more fun cosplay photos and TikToks.
Nanalew as Buddy the Elf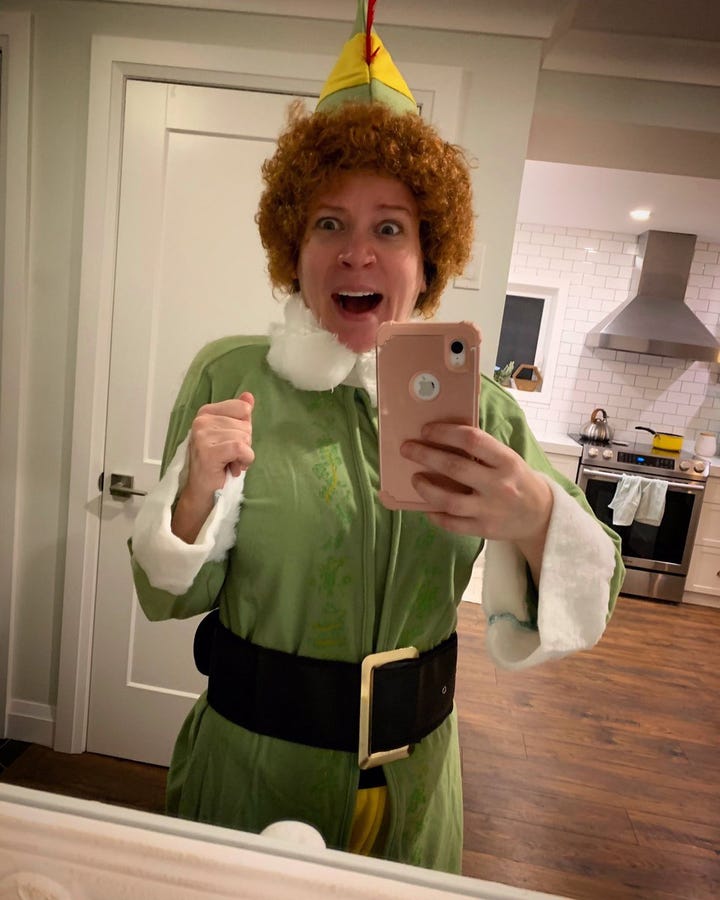 Surprisingly there aren't a ton of Buddy the Elf cosplays considering how fun it would be to just act goofy like the character. Cosplayer Shawna aka Nanalew gets it though. You can't help but laugh at her joy in cosplaying the tallest of Santa's elves and from her social media, she seems to really enjoy funny cosplays.
4. ThouArtAnuli as Mrs. Grinch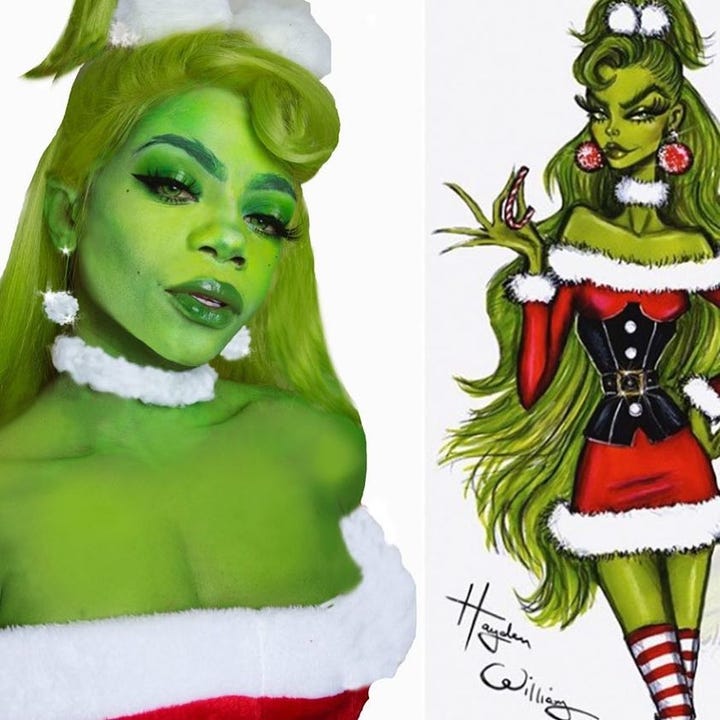 Who knew The Grinch could be so sexy and stylish? Cosplayer ThouArtAnuli recreated artist Hayden Williams' Mrs. Grinch illustration beautifully with her makeup and styling skills. From the eyebrows to the hair, the look is sheer perfection.
5. Micvee as The Heat Miser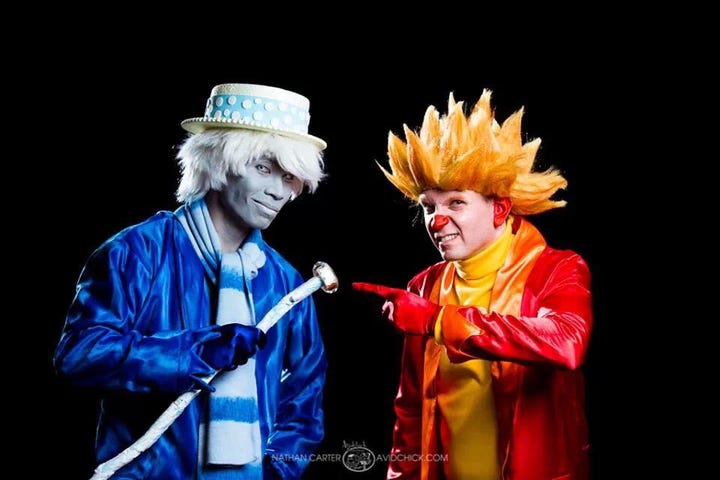 Speaking of hard to find holiday movie cosplays, I was amused to find this creative casual cosplay of The Heat Miser from the holiday classic, The Year Without a Santa Claus, by cosplayer Micvee and his partner Tom. Their dedication to the characters is evident in every detail including those magnificent wigs.
6. Maweezy as Sally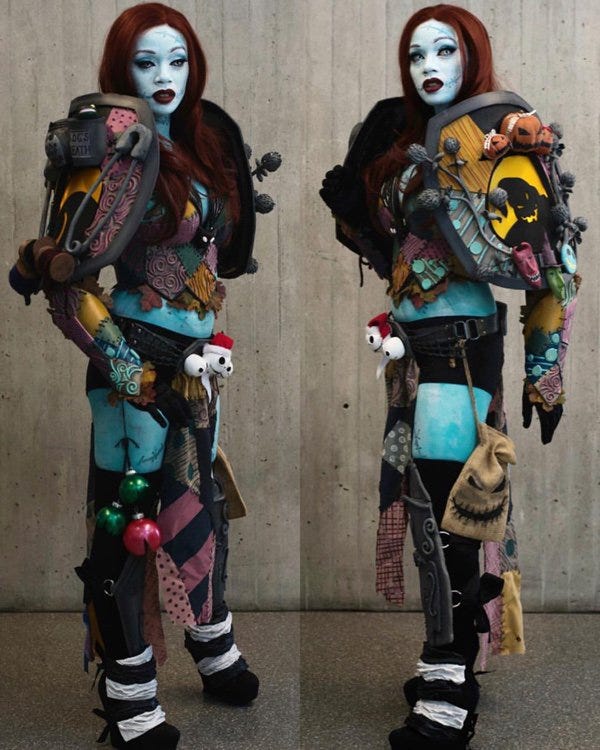 Maweezy's take on Sally has been one of my absolute favorite cosplays since I first saw it at NYCC years back. Her armored take is so well thought out with special touches like pumpkins on her shoulders and the Jack Skellington belt buckle. You really have to look at every part of the cosplay to appreciate all the hidden easter egg touches.
7. LatexSuperman as John McClane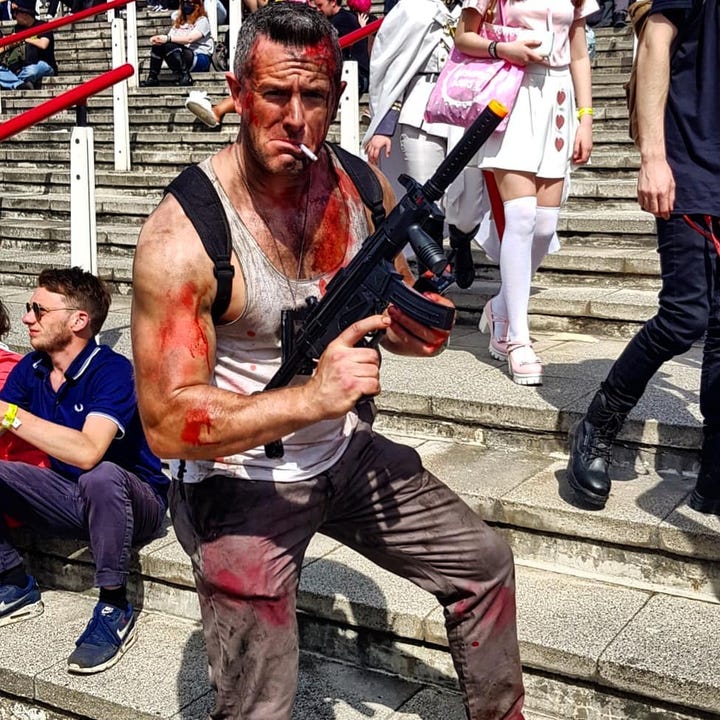 Some people may not consider Die Hard to be a Christmas movie but those people are wrong. Here's cosplayer LatexSuperman embodying the holiday spirit with this seasonal John McClane cosplay complete with true Bruce Willis attitude.
8. Face of Boaz Cosplay as Kevin's Mom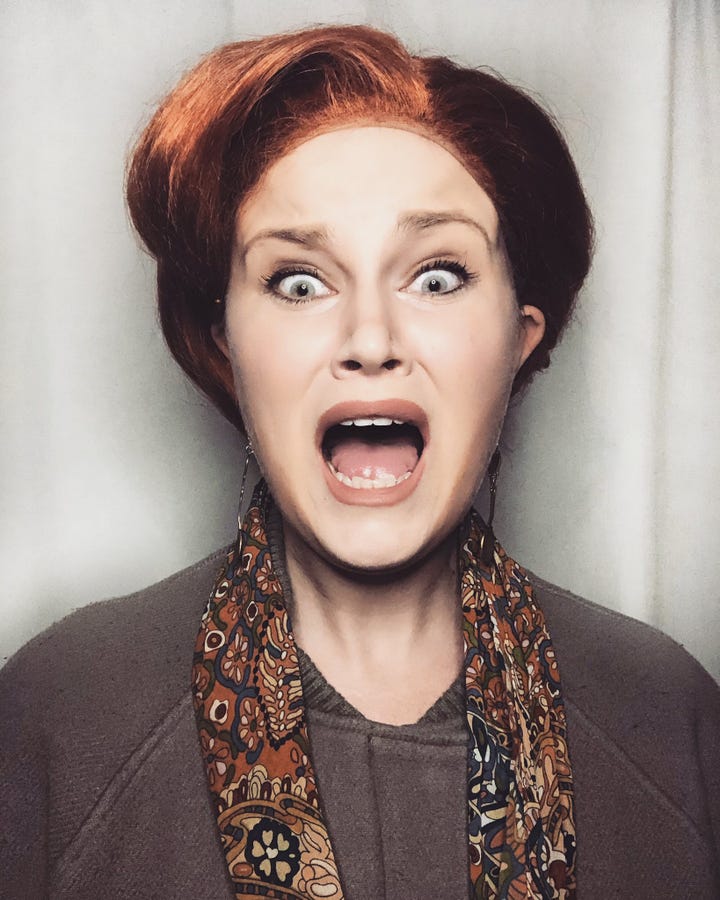 Home Alone is one of those holiday movies that everyone knows and there are some clearly classic moments in the movie that are instantly recognizable. One of those is when Kevin's mother realizes that she's left her son home alone for the holidays and Face of Boaz captures that instant perfectly in this shot.
9. Jillea as Martha May Whovier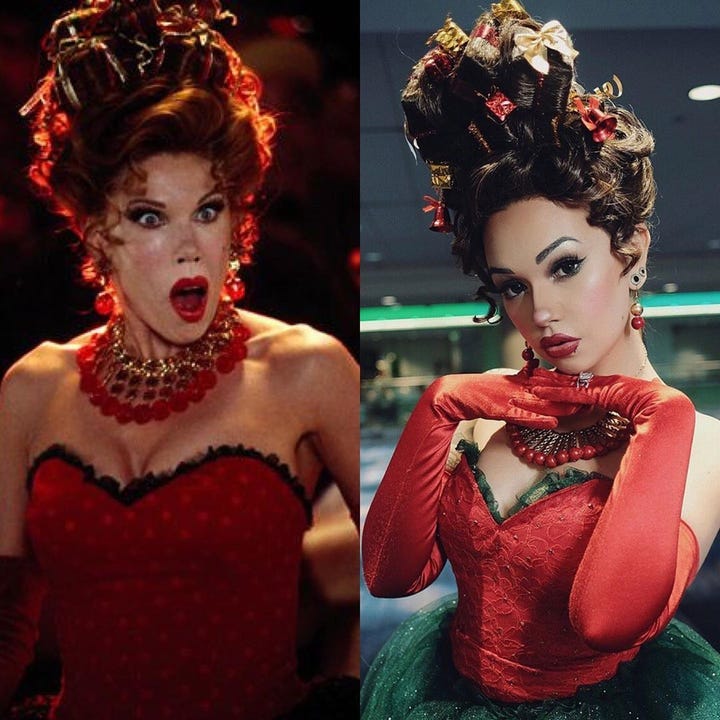 The Grinch isn't the only character from the story to get cosplayed. Jillea makes a picture perfect Martha down to the gifts in her hair and the fringed necklace.
10. Ladylocosplay as Buddy The Elf
And to end the list with a last dose of holiday fun and cheer, here is Ladylocosplay in her Buddy The Elf cosplay that she created in just two days! The costume is so beautifully done and Ladylocosplay looks absolutely fabulous and festive.
Holiday Bonus: Miss Kits Crafts, Chris, Chuck and Lydia cosplaying from Jingle All The Way with photography by CW Photography.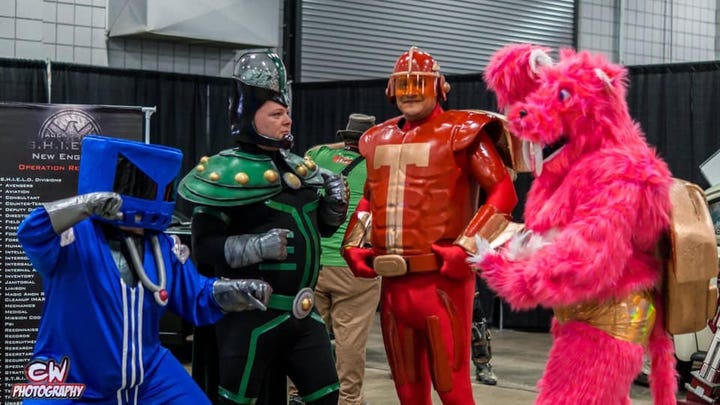 Happy Holidays from all of us at Cosplay Central. Make sure to mask up and social distance to keep yourself merry and bright this holiday season.