The Pros And Cons Of Cosplaying Well-Known And Lesser-Known Characters
If you cosplay but no one recognizes your outfit, did you really cosplay?
This past February at C2E2, I decided to cosplay as three different comic book characters, one for each day I was there. It was the first time I'd gone more than one day and it was definitely the first time I dressed up more than one character at a single convention.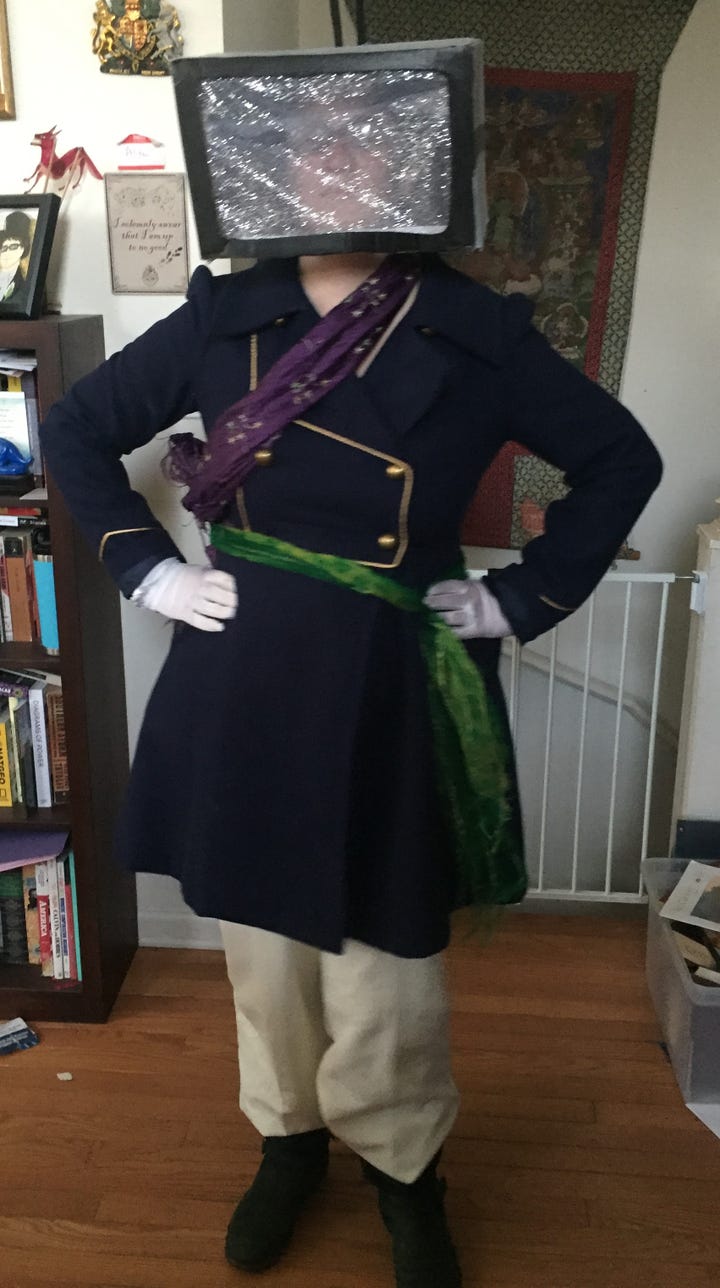 But the experience ended up being more unusual than I had anticipated. The first two days, I dressed as Hilda from the popular children's book and Netflix animated series by Luke Pearson, and as Ash from the relatively new series Die by Kieron Gillen. Neither of which got much recognition. But the third day's costume, Prince Robot IV from Saga by Brian Vaughn and Fiona Staples got a fair number of traction.
The experience definitely gave me food for thought; my convention experience was different depending on the recognition of the character. Here are a few positives and negatives of dressing as well known and not known characters.
Cosplay as well-known character
The first positive aspect of cosplaying as a well-known character is the communal validation. After spending so much time on your costume, it's gratifying for people to acknowledge that hard work, whether it's compliments or asking to take photos of your costume. When I dressed as Squirrel Girl two years ago, my heart felt three times fuller when people got really excited about seeing the character there.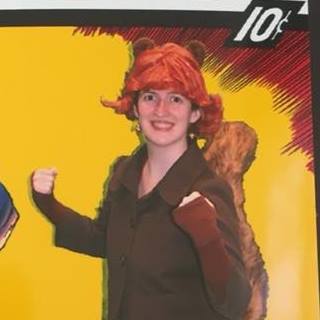 Second, there are potential opportunities for fun interaction with other people. Sometimes you'll run into people in the same world by sheer chance. At this past C2E2, I witnessed a chance encounter between a group dressed as Nazgul and a woman dressed as Éowyn; it was fun watching them interact.
Or maybe you'll have a delightful encounter with someone from a different fandom. For instance, it can be fun watching different Disney dog characters from different films and series getting together for a howling good time.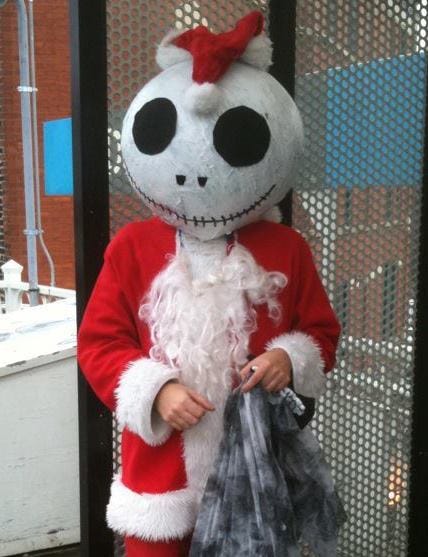 However, there can be negatives about being a well-known character at a convention. Notably, it can get tiresome when people keep asking for photos when you want to enjoy the convention. Years ago, my husband dressed as Santa Jack Skellington for SantaCon, a pub crawl where everyone dressed as Santa, and he could not take more than a few steps without someone asking for a photo. By the end of the evening, he was exhausted and began saying no to people.
Second, if it's a well-known character, people might critique it if it's not perfect, which would of course be quite impolite. People may be very familiar with the look of a character and may have strong opinions about the entire outfit. For instance, if your cape is blue instead of black, someone may point it out.
Cosplay as a lesser known character
For lesser known characters, I'm going to start with the negatives. First, if you cosplay as a little known character, you may have to constantly explain who you are. Occasionally, people would ask me who I was, with them guessing incorrectly, and I would try to explain to them who exactly Ash was and what Die was.
Second, your efforts can simply be ignored. People may see that you are dressed up but they don't engage with you. You may have taken a lot of time and effort on your cosplay, molding pieces, finding the perfect shirt, and the effort is ignored by the general public. When I cosplayed as Hilda, no one asked me anything about my outfit.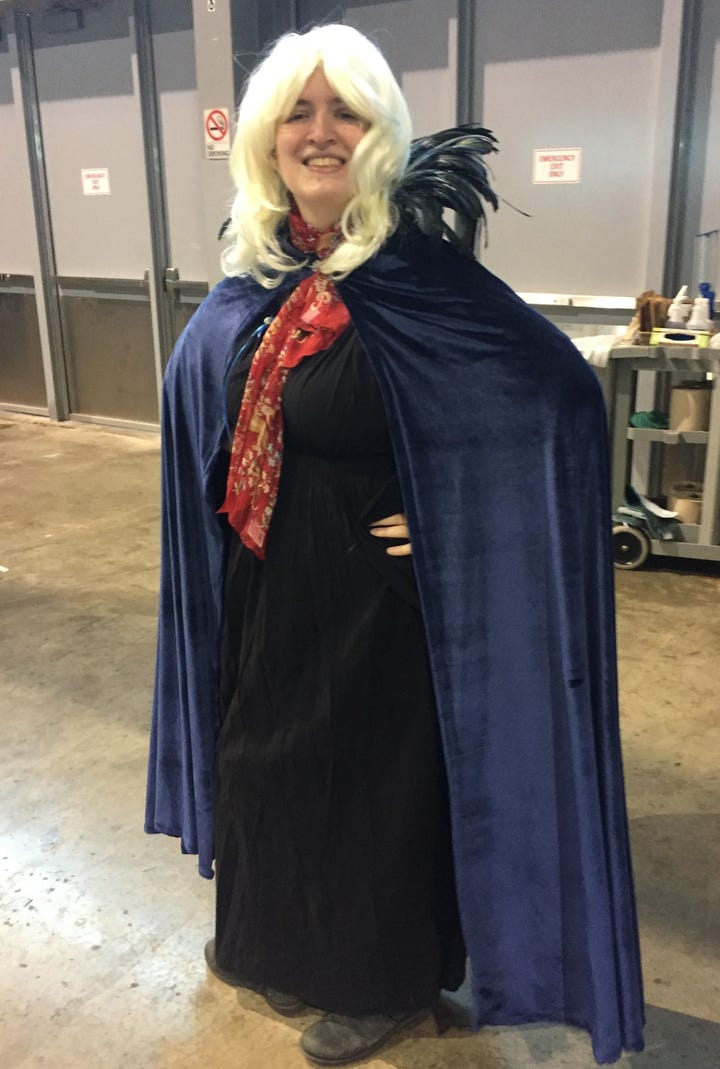 But there are definitely some positives. If you cosplay as a character no one knows, you are showing that you are a hardcore fan. You decided to take the chance at dressing up like your favorite character. Moreover, you get to spread the word about the series. When people ask you about your costume, you can tell them why the book/movie/series is really great and they should check it out too. I got to tell a few people about this cool series called Die, which is kinda like if Dungeons and Dragons met Jumanji. Hopefully, one of them will pick it up and be inspired.
After all, someone had to be the first to cosplay for the first time with the most popular of characters. Why not have it be you?
So whether you cosplay as a super recognizable character or a little known one, the most important thing is to own your character and have fun with it. Like anything in life, there are upsides and downsides to cosplay, but making sure that you are enjoying the experience is the only thing that matters.