Cats From Seattle Dress In Incredibly Crafted Cosplays
These cats are quickly turning into cosplay superstars.
When it comes to cosplay, these cats have certainly brought the beloved hobby to a whole other level.
Seattle cat owner Freyu is known throughout social media as Cat Cosplay, who has been dressing up his cats for more than four years now and amassed a following of over 300,000 throughout Tumblr, Instagram, Twitter, and Facebook.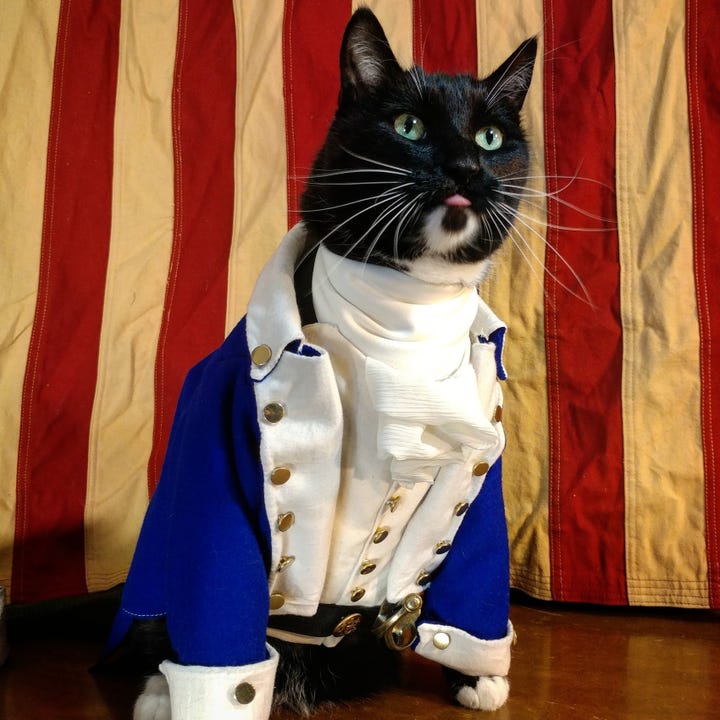 The cats - Fawkes (a black and white tuxedo cat), Pike (a calico tabby), and Nak (a tortoiseshell dark calico who passed away in 2018) - are all featured on social media dress up in many different cosplays such as Spider-Man, Bob Ross, Nott from Critical Role, Link from The Legend of Zelda, and even Alexander Hamilton from the hit Broadway musical.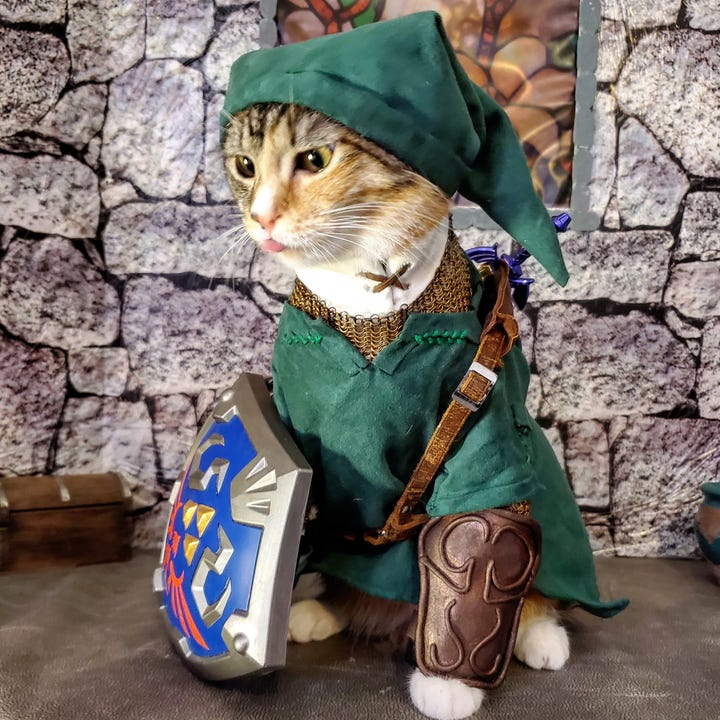 According to an interview with PopSugar, the entire journey began at renaissance faires in 2010 with Nak when they put her in a Jack Sparrow cosplay followed by a dragon costume with articulating wings. "She would ride on my shoulder in costume [at ren faires] and we would busk for shows and take pictures with patrons. Then we started doing sports-related events and photos which were so well received locally that we decided to do a Halloween costume one year, and that took off online."
The publicity online has grown so much that the cats are now "cosfamous" and has turned into a second job for Freyu and his fiancée. In a recent Fox News interview, they have over 200 cosplays for their cats. That's certainly more than most cosplayer's closets.
Freyu uses a lot of classical conditioning with the cats by giving them treats as they pose. The cats caught on pretty quickly, and have even gone to their photoshoot area when they're not in cosplay to try and get treats as seen in the Instagram video below.
The cosplays are not easy to make, with some of them taking upwards of 100-200 hours. That's around the same time a normal cosplayer takes on a cosplay, and just goes to show that these cats are not messing around when it comes to the hobby.
While the cats are certainly known for their cosplay, their owner has also recreated iconic memes with them that are sure to make you chuckle. Our personal favorites are the Drake and "Woman Yelling at Cat" memes that Freyu has made with Fawkes.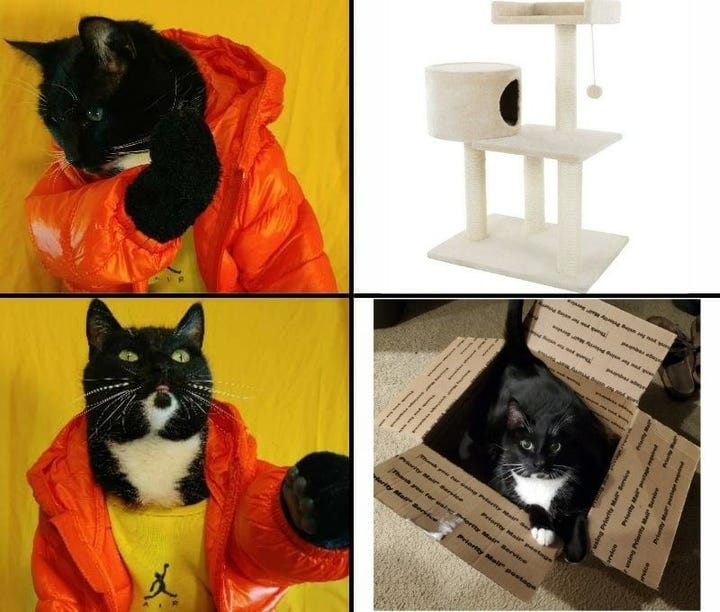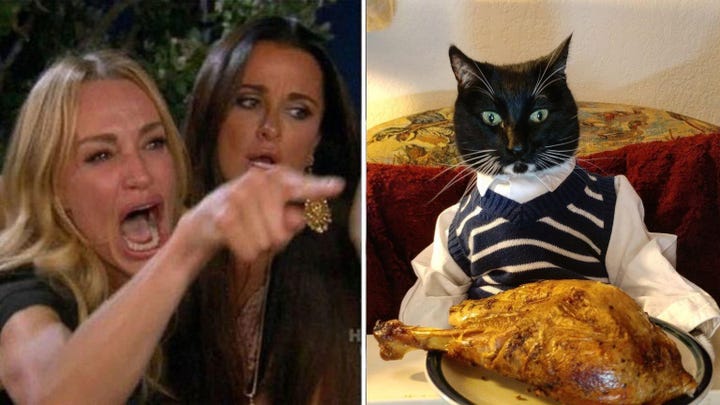 The cats' socials are constantly updated with new cosplays and fans alike always get excited to see what is going to be posted next. We do think these cats are truly embodying the characters they are portraying and just adding their own feline twist to the look.
You can see all of the cats' incredible cosplays through their social media: Cat Cosplay.