Modifying A Spider-Man Cosplay In Partnership With Party City
Spider-Man is classic, and Party City has meshed the nostalgia of Spider-Man's suit with the upgrade of a more feminine look in their Spider-Girl Catsuit costume. Spider-Girl's costume is a clean, fitted silhouette of a bodysuit with a sleek face mask to compliment.
While the costume itself is a great buy on its own, it's easy to incorporate some simple upgrades right at home to make it have a more textured and professional finished look.
Materials:
Upgrade #1: Foam Spider Symbol
The symbol on the chest piece is the most prominent design aside from the webbing, but it lacks dimension. To give it depth, we will cut and glue a foam version atop the symbol on the fabric.
First, lay out your costume on a light source or white background. Lay a piece of tracing paper on top of the symbol and trace the edges of the spider symbol to the paper.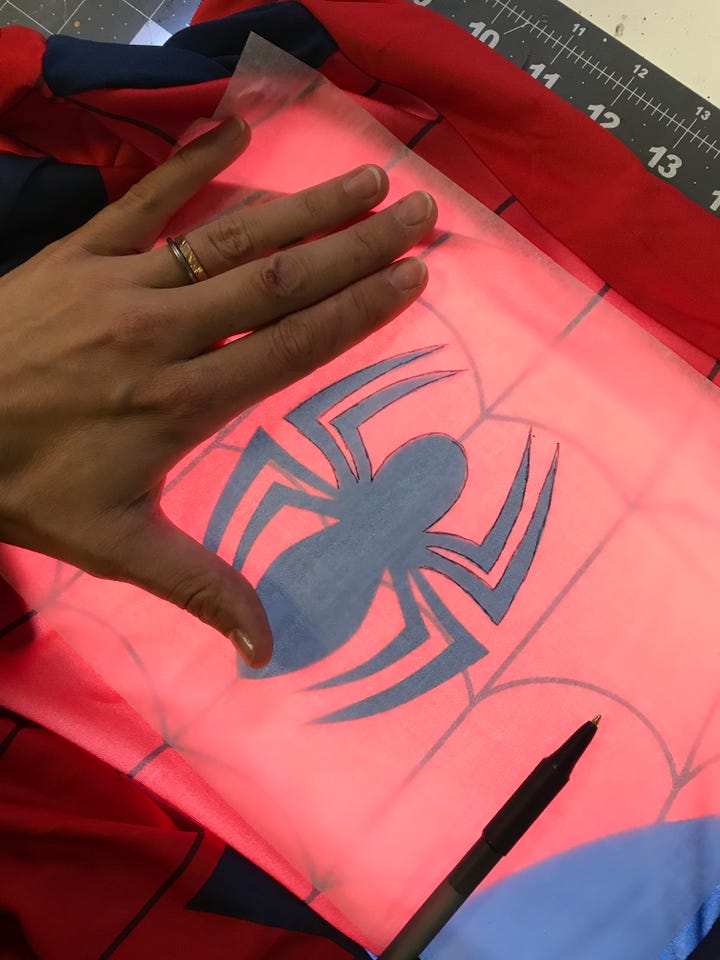 To cut the symbol, I used my X-acto knife for precision purposes. Then, lay your tracing on top of the sheet of craft foam and trace it carefully with a pen.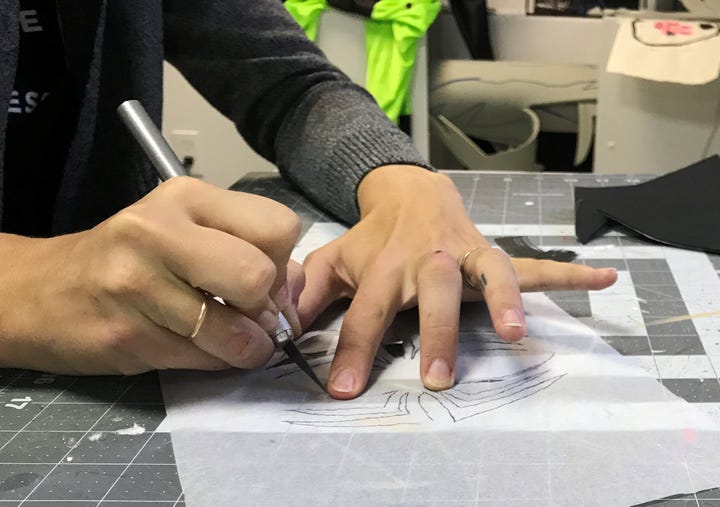 Now, it's easy to see exactly where to cut your foam with your X-acto knife. Once you've cut the design from your foam, pop the foam symbol out and place it on your costume to make sure it matches up.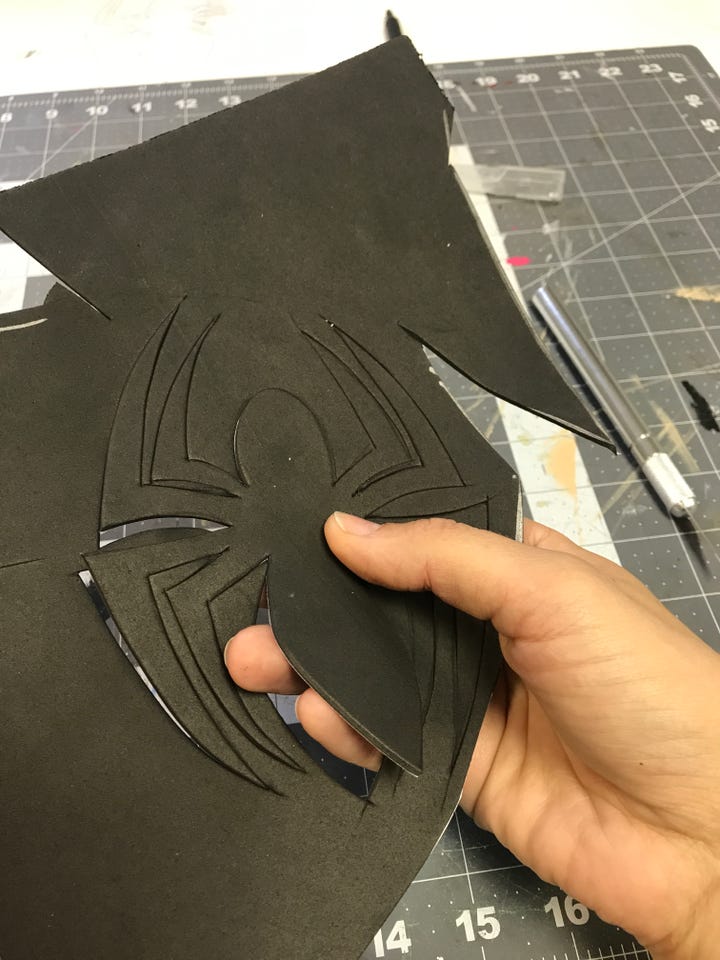 Before gluing the craft foam to your costume, let's first upgrade the webbing.
Upgrade #2: 3D Webbing
The webwork on the catsuit itself looks great, but with a little puffy paint and a steady hand, it's easy to turn the design 3D.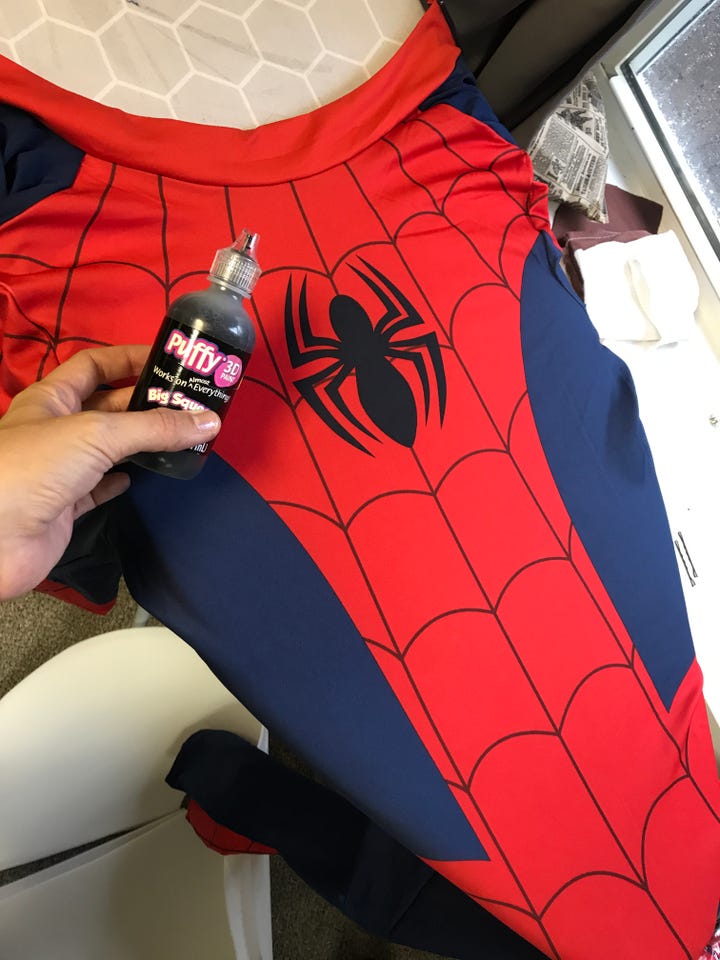 With puffy paint in-hand, squeeze your bottle gently and dab some of the paint to one of the edge sections of your webwork. Then, lift the bottle off of the costume and drage the paint as it squeezes out of the bottle. This will give a more steady line and less globs.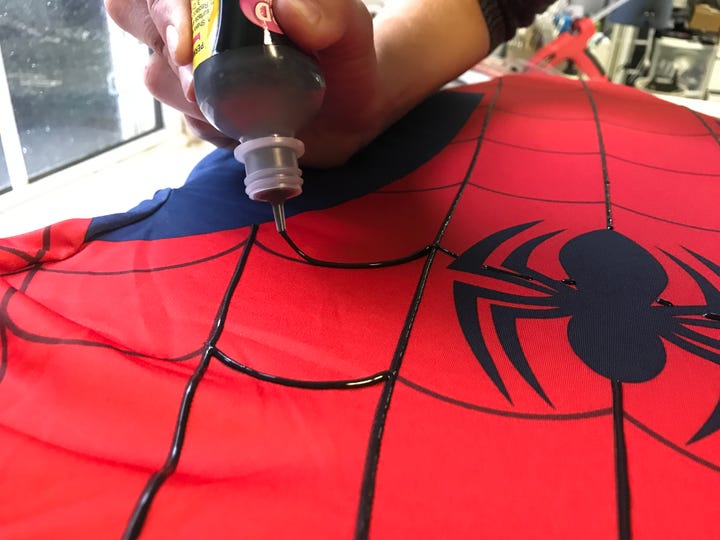 Repeat this process for the webwork on the front of your costume! I only added puffy paint to the front where it was easiest to flatten my catsuit, but you could easily allow sections to dry and adjust the costume to flatten other sections for painting as well. Plan your timing accordingly.
For the mask, trace your webwork as well, but also add puffy paint to the eye sockets for a raised texture.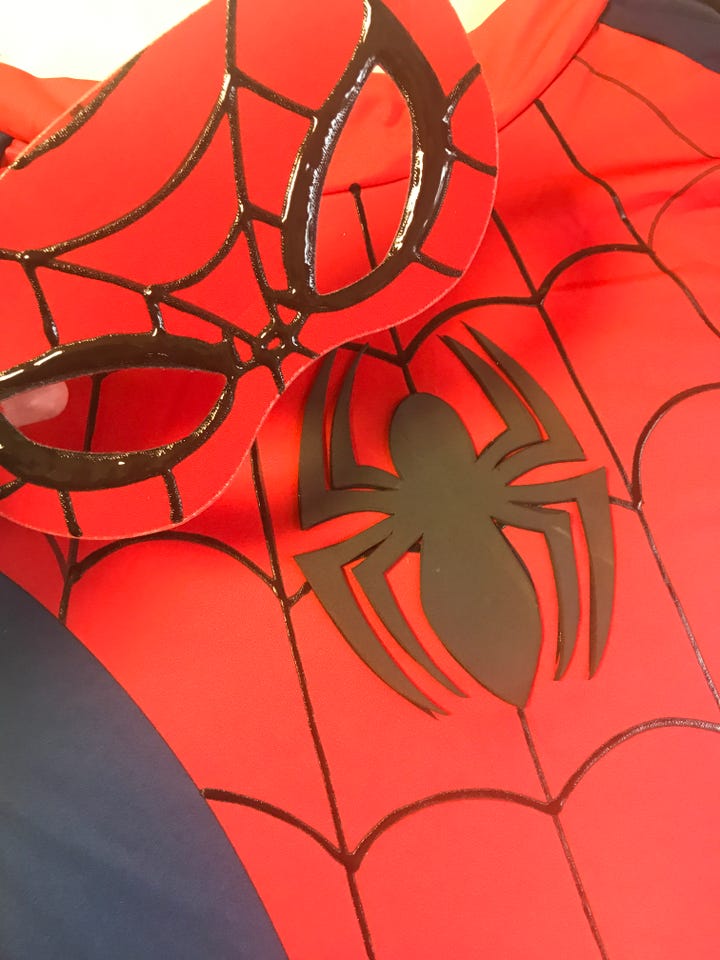 Finishing Touches
Once your webwork paintings have dried, grab your fabric adhesive and add glue to the symbol on the chest piece. Then, gently place your craft foam symbol on the glue to adhere it to your catsuit. I also painted my spider with a solid black to help darken my faded foam, but you can omit this step if your foam matches the dark black puffy paint.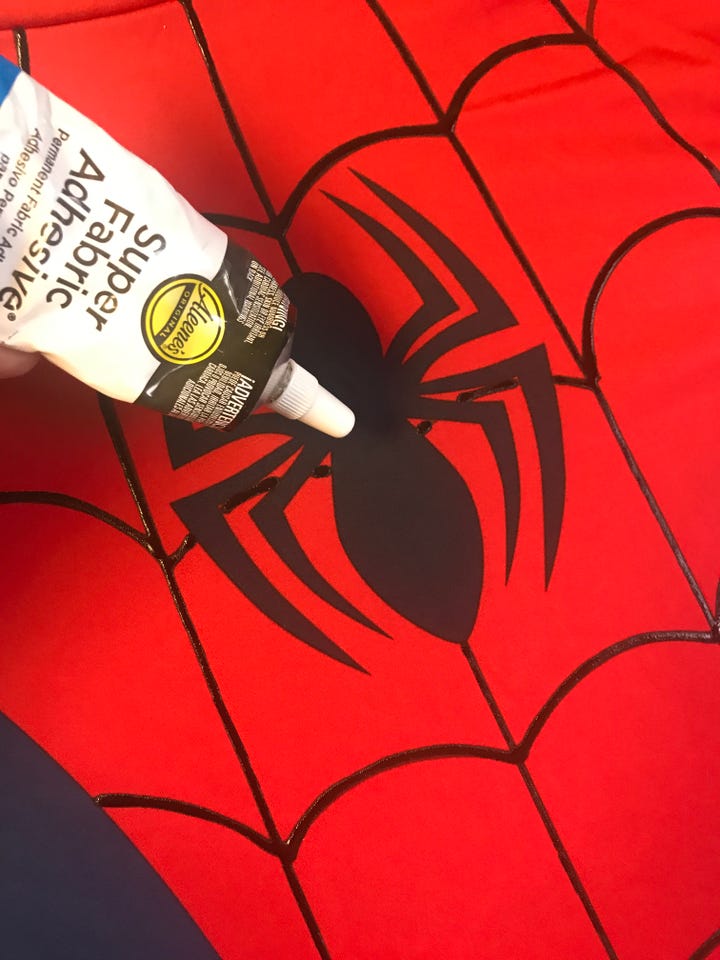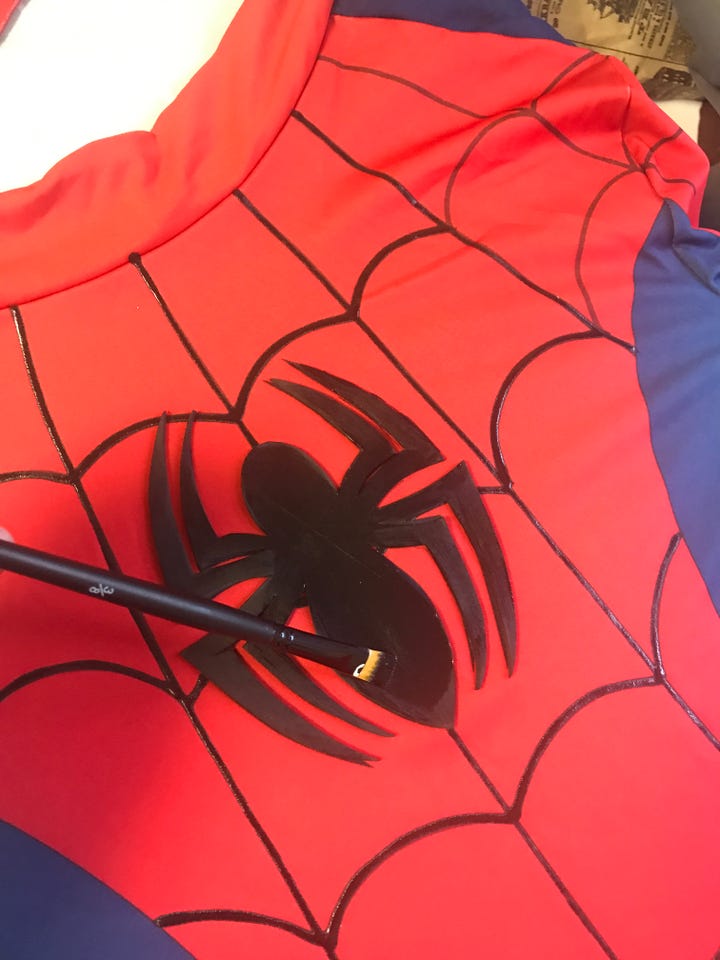 Remember, you can only hand wash this garment with these additions, so take care when cleaning.
With these modifications, your costume now has more texture and a more polished look to take your Halloween festivities to the next level!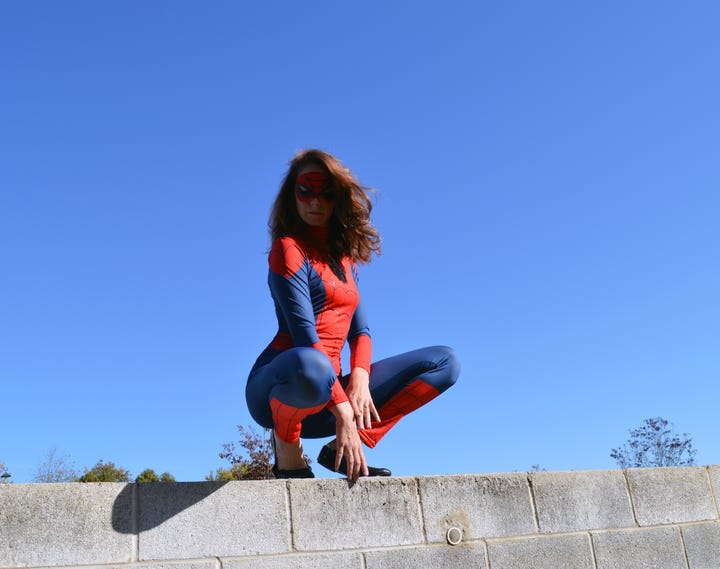 Want to recreate your own Spider-Man/Spider Girl cosplay? Get 15% off your entire online purchase at Party City with the code: YooBooCosplay (expires 10/31)