Modifying A Supergirl Cosplay In Partnership With Party City
Cosplay Influencer Armored Heart Cosplay shows how to upgrade a Party City Supergirl costume.
Cosplay influencer Armored Heart Cosplay has partnered with Cosplay Central and Party City to modify a Supergirl cosplay using a pre existing Supergirl costume from Party City. In this step-by-step video, Armored Heart Cosplay guides you through upgrading the costume using puff painting, sewing, and foam techniques to develop a high-quality Supergirl cosplay perfect for the Halloween season.
Kirstin (Armored Heart Cosplay) starts off by crafting a foam emblem, belt, and shoulder pieces by tracing out the patterns on paper and then onto foam. She paints the foam pieces with acrylic paint and then glues it onto the suit with contact cement so it's also bendable.
She also creates a new cape with cheap fabric from a fabric store and added snaps on the inside to attach to the suit instead of velcro.
The final touch is adding a little bit more depth and texture to the suit, which Kirstin does flawlessly by adding different colors of puff paint.
With the added foam, new cape, and puff paint, Kirstin makes a Supergirl suit perfect for both the Halloween season and everyday cosplay wear.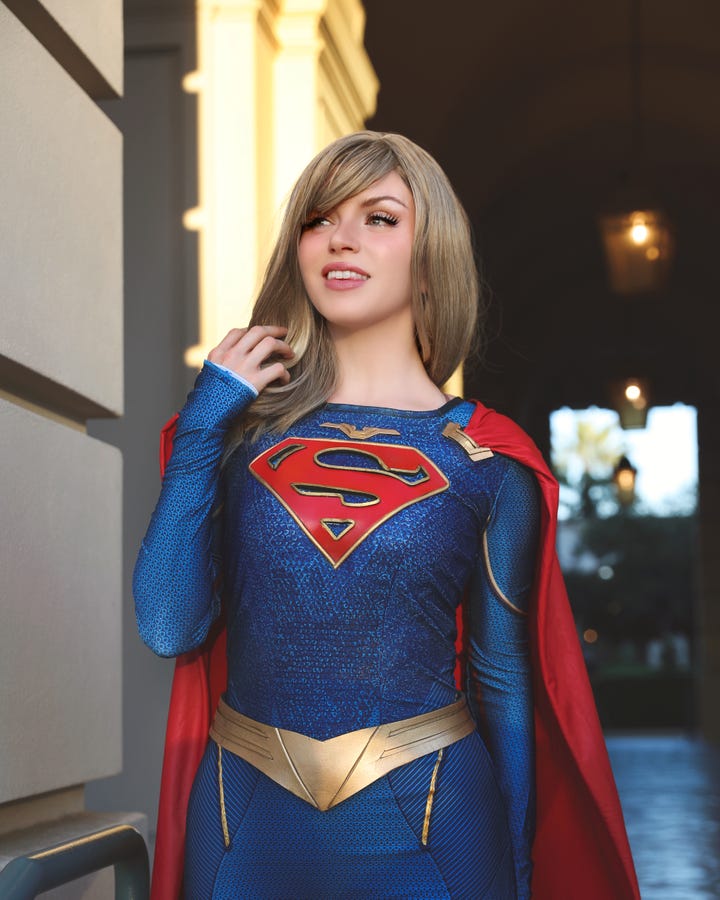 Want to recreate your own Supergirl cosplay like Kirstin? Get 15% off your entire online purchase at Party City with the code: YooBooCosplay (expires 10/31)
With hundreds of stores filled with thousands of products across the United States and Canada, Party City is where you'll find the perfect costume, party theme, or inspiration for your next party.