Judges Prepare For Virtual Cosplay Competition Powered By SYFY WIRE
The judges for Cosplay Central's Virtual Championships of Cosplay share their tips for judging the competition.
In-person conventions and cosplay competitions may be on hold for now, but virtual competitions are still in full swing! Cosplay Central's Virtual Championships of Cosplay will premiere on NYCC's YouTube on Saturday, October 10th, at 2:40 PM EST as a part of the exciting content lineup during New York Comic Con and MCM Comic Con's Metaverse. The competition will be sponsored by SYFY WIRE, with their correspondent Jackie Jennings as one of the judges. Over 50 cosplayers have entered the competition, and the judges are eager to see the competitors' cosplays.
Jackie Jennings has been writing and performing in the pop culture field for almost 15 years. She has been reporting on the sci-fi/fantasy/horror space for 5 years now. Her first piece she shot with SYFY WIRE was at NYCC 2015 covering cosplay on the con floor.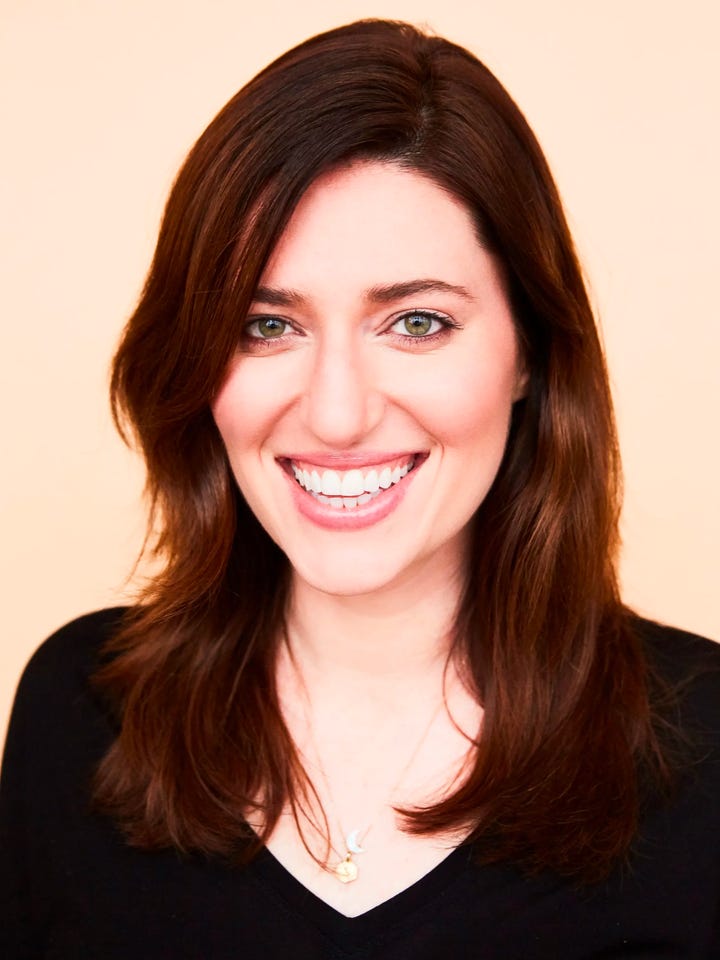 "I've been covering cosplay at different cons around the country for five years -- NYCC, SDCC, DragonCon, ECCC and C2E2 to name a few" Jackie told Cosplay Central. "I've been lucky enough to talk to some really talented, passionate people during that time and have learned so much about cosplay. I've never really cosplayed myself, [although] last year at NYCC I was "Queen in the North" which was a Freddie Mercury/Sansa Stark mashup."
Jackie is also super excited to see the competition and all the cosplays that come with it. "I absolutely love the ingenuity so many cosplayers display. I'm always blown away by folks who can repurpose tubing and fabric scraps to make something entirely new and fascinating to look at. Cosplayers are essentially armor and clothing MacGyvers, it's always so fun to see. Also...pretty dresses. Who doesn't like looking at pretty dresses?"
Cosplay judges Jedimanda, Yaya Han, and Ginoza Costuming have all been cosplaying professionally for years and are also really looking forward to the competition. Not only have they created amazing cosplays, but they have also competed on stage at cosplay competitions in the past.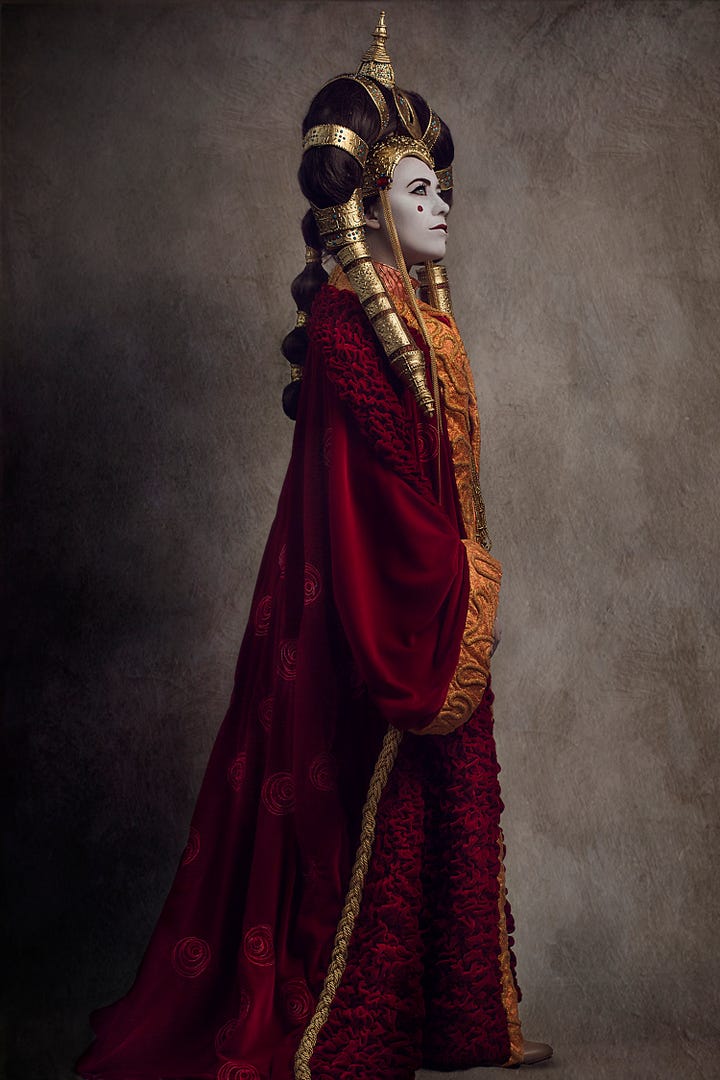 When judging a competition, each of these cosplayers have different things they're looking for. For Jedimanda, she looks at the finishing touches. "The overall look and finality are aspects I look for," Jedimanda told Cosplay Central. "I want a finished cosplay in front of me, I want to see those hems finished and hot glue strings removed. Also, I like to look for if the overall design that was your inspiration was achieved. That's one of the hardest aspects of cosplay is to bring something that isn't alive, to the real world."
Yaya Han, when judging, it's knowing the competitor's thought process. "For some, it's all about being as accurate as possible but others inject artistic licenses into their costumes so I get to know the competitor's goal and look at how well they translated the design into a costume. I also value clean and refined construction, no matter how "elaborate" or "simple" the design is, and look at how much the character's essence was evoked in the final product."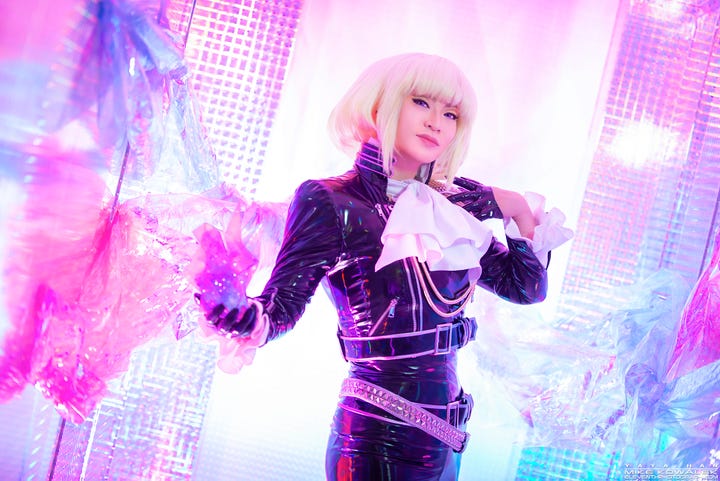 For Ginoza Costuming, her main focus is cleanliness and mastery of skills. " Anyone can make a costume big and flashy with hot glue, bobby pins, and determination. But when it comes to judging a craftsmanship competition, if its not cleanly made, it likely will keep you from advancing over your competitors. When it comes to skills, whether that's leatherworking, sewing foamsmithing, 3d modelling, etc., if you can show how well you understand a subject or many subjects, that's going to impress me and the other judges immensely. "
Each of the judges have also seen incredible usage of materials, especially when it comes to certain techniques. Ginoza Costuming explains how she looks seeing what people make costumes out of: "Whether that's using real straw for a scarecrow or foam to replicate realistic leather, cosplayers keep surprising me. Recently, I've been seeing the use of prosthetics and it just elevates a costume in such an insane new way."
Yaya Han is wowed by every competition she judges, and it is one reason why she loves partaking in these events. "I love it when competitors are able to manipulate certain materials to look like completely different materials, such as getting foam to look like metal or leather, or when they use paint techniques to achieve certain textures and finishes. I also like to study the different attachment systems competitors come up with, from magnets to snaps and clips, and it's always cool to see how some people construct hidden foundational items and nooks to hide electronics in."
Jedimanda loves to see leather armor because it always blows her mind. "Leather tooling and embossing is so tough and then to triple the amount to make it all cover your body, incredible. It's time-consuming, it's expensive, and can injure your hands if the tools are used improperly. Props to anyone who attempts leatherwork."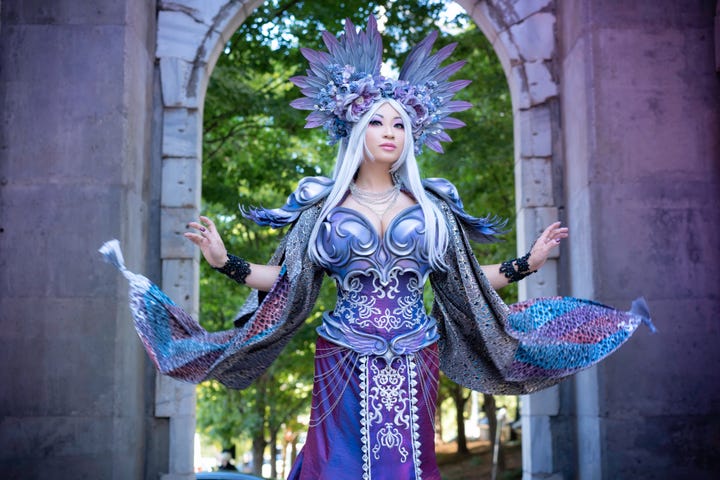 While the entry period for this competition has closed, it is certainly not the last for Cosplay Central. Each of the judges have some tips and advice for entering a competition in the future.
"Definitely do it. It personally gives me something to look forward to, especially now," Ginoza Costuming explained to Cosplay Central. "Having the goal of getting a costume done by a competition can really pay off and be a big accomplishment. Not to mention you'll get to see yourself on the big screen at an online event, which is such an honor to share a stage with other awesome cosplayers. You'll find that when you get to compete in person, it's even better because of the people you'll get to meet and see how much you have in common with other makers."
Jedimanda had similar thoughts to Ginoza Costuming, by telling how now is the time to enter competitions. "The virtual format is perfect for you as the contestant to comb over what you are going to say, how you are going to present your cosplay to the judges. It's nice to be able to think about everything instead of thinking on the fly before you walk into the prejudging room. Plus, we get to spend so much more time with your cosplay, virtually instead of a short 5 minute prejudge session. Just remember to get really good photo and video of your cosplay up close!"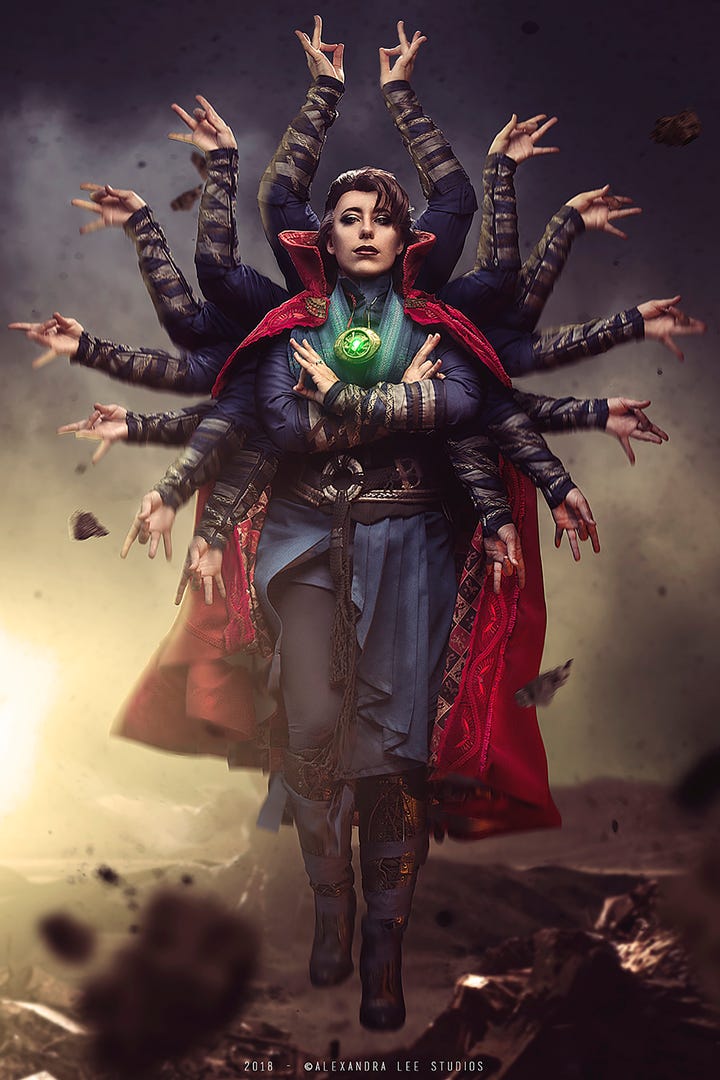 For Yaya Han, she describes how using different techniques for a cosplay will help show range for those wanting to enter competitions in the future. "Document every step (photos or video) and submit a work in progress booklet that can really take the judges through the crafting process. Let your passion for the character guide you and give you confidence on stage. Know that competitions are not all about winning, but rather an awesome chance to interact with your peers and make new friends."
Jedimanda, Yaya Han, and Ginoza Costuming may be judging virtually, but they are all looking forward to attending in-person conventions again.
"I'm dying to just talk face-to-face with other cosplayers and be able to look at their costumes up-close again!" Yaya Han told Cosplay Central. "Taking photos together is also at the top of my list of things I can't wait to do at in-person cons again."
Jedimanda is looking forward to seeing all her friends. "I miss having pizza nights in our room, chatting about the day, and showing each other future cosplay projects. It's the comradery of our culture that makes me the happiest, and of course the chance to show off my newest creation too!"
Ginoza, like Jedimanda, is also excited to see all her cosplay friends again. "I have met so many people from around the world and conventions were one of the only ways of seeing them. Besides that, obviously being able to don some of my new cosplays and walk the con floor."
Be sure to catch Jackie Jennings, Jedimanda, Yaya Han, and Ginoza Costuming at Cosplay Central's Virtual Championships of Cosplay, Powered by SYFY WIRE, premiering on NYCC's YouTube channel on Saturday, October 10th, at 2:40 PM EST.
And for those who don't feel quite ready to enter a future Championships of Cosplay competition, ReedPop and SYFY WIRE are currently hosting "SYFY WIRE's Fan Favorite Cosplay Contest" on SYFY WIRE's Instagram page. This contest will be geared at "everyday" cosplayers from around the country who aren't able to show off their costumes in-person this year.
Fans can enter by posting a photo of their original cosplay to their personal Instagram page with the hashtag #FanFaveCosplayContest, tagging both @newyorkcomiccon and @syfywire in their entry and following @syfywire on Instagram. Entries will be accepted until midnight Tuesday, 10/6 with fan voting beginning on Instagram Wednesday, 10/7.
The winner will be selected on Tuesday, 10/13, and will receive tickets and a full New York Comic Con 2021 experience package, including 4-day badges and perks for them and a friend! (For Official Rules and more details, visit here: https://bit.ly/307J40n.