Meet the Crown Championships 2022 Finalists - Pinyamiu
Find out more about the Finalist selected at Desucon, Finland
Pinyamiu was selected to join the Crown Championships at Desucon. Read on to find out more about them and their winning cosplay of Zelda from Legend of Zelda: Breath of the Wild!
Welcome to the competition! Can you tell us a little about yourself as a cosplayer?
I started cosplaying around 8 years ago, when my classmate introduced me to to the hobby. My first convention was quite a shock, because I came from a small town and had never met people like me. Slowly my cosplays grew bigger and bigger. I love making small detail, hand embroidery and hunting perfect materials
What inspired you to make your qualifying costume?
I am a massive Zelda games fan! I have a Zelda tattoo, my dog's name is Link and my home is decorated with Zelda stuff. This is my 6th Zelda franchise cosplay!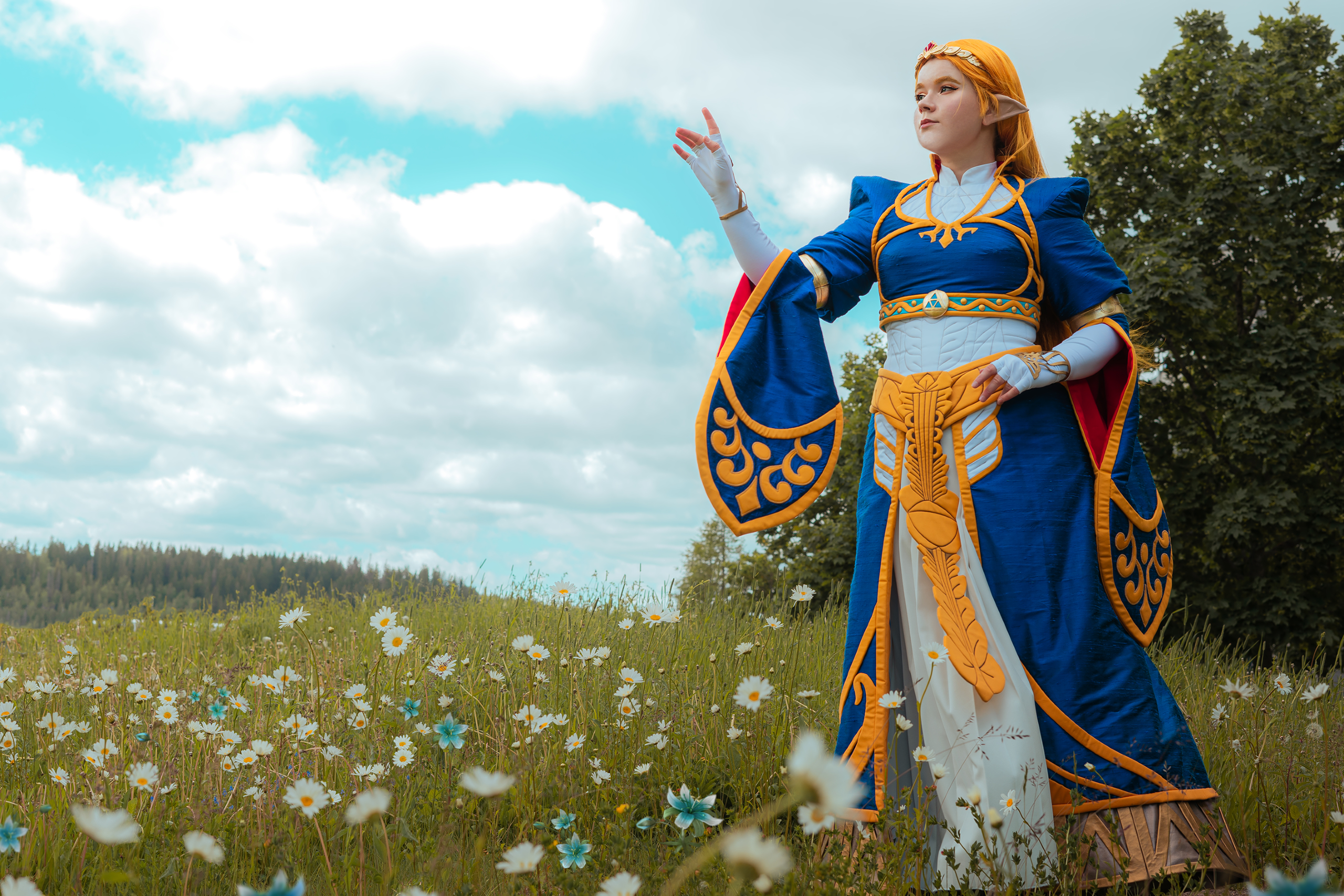 How did you create this costume?
Oh boy, this cosplay took me months to make! I wanted to find materials that represented the royal status of Zelda, so I chose to use real blue silk in the dress! All the yellow details in her dress, are hand sewn and the sleeve details are hand embroidered.
Did you learn anything while making this costume?
For the sewing and pattern making, there wasn't anything particularly new, since I sew for a living. But my ears are handmade and that was something I had never done! I did lot of research and several different prototypes, until I was happy with them.
I am doing some upgrades for the final- I added small glass beads to the silk, so it would shine more on the stage. I also made new ears, because I wanted the shape and color to be a bit better.
What are you most looking forward to about the final in London?
Well, I have never been in the UK, so thats pretty awesome! This is also my first time representing Finland alone, but luckily my best friend will be there as my personal cosplay helper!
You can follow Pinyamiu on Instagram and Twitter and make sure to check out their cosplay in the final!