Meet the Crown Championships 2022 Finalists - SweetMara
Find out more about the Finalist selected at Animecon, Netherlands
Every year Animecon, Netherlands is a hub for qualifiers international cosplay competitions, they selected SweetMara to join the Crown Championships at their event in June. Read on to find out more about SweetMara and their winning cosplay of Clara from The Nutcracker and the Four Realms!
Welcome to the competition! Can you tell us a little about yourself as a cosplayer?
Hello there! My name is Marjanne and I'm a 28 year old cosplayer from The Netherlands. I started cosplay back in 2010 and fell in love with this hobby after I attended my first con. Soon after my first con I decided to go to sewing classes which I enjoyed tremendously. I love the creating aspect of cosplay, to figure out how to make a fictional costume work in real life. Most of the time I make costumes inspired by anime or videogames, but recently I also started making original designs.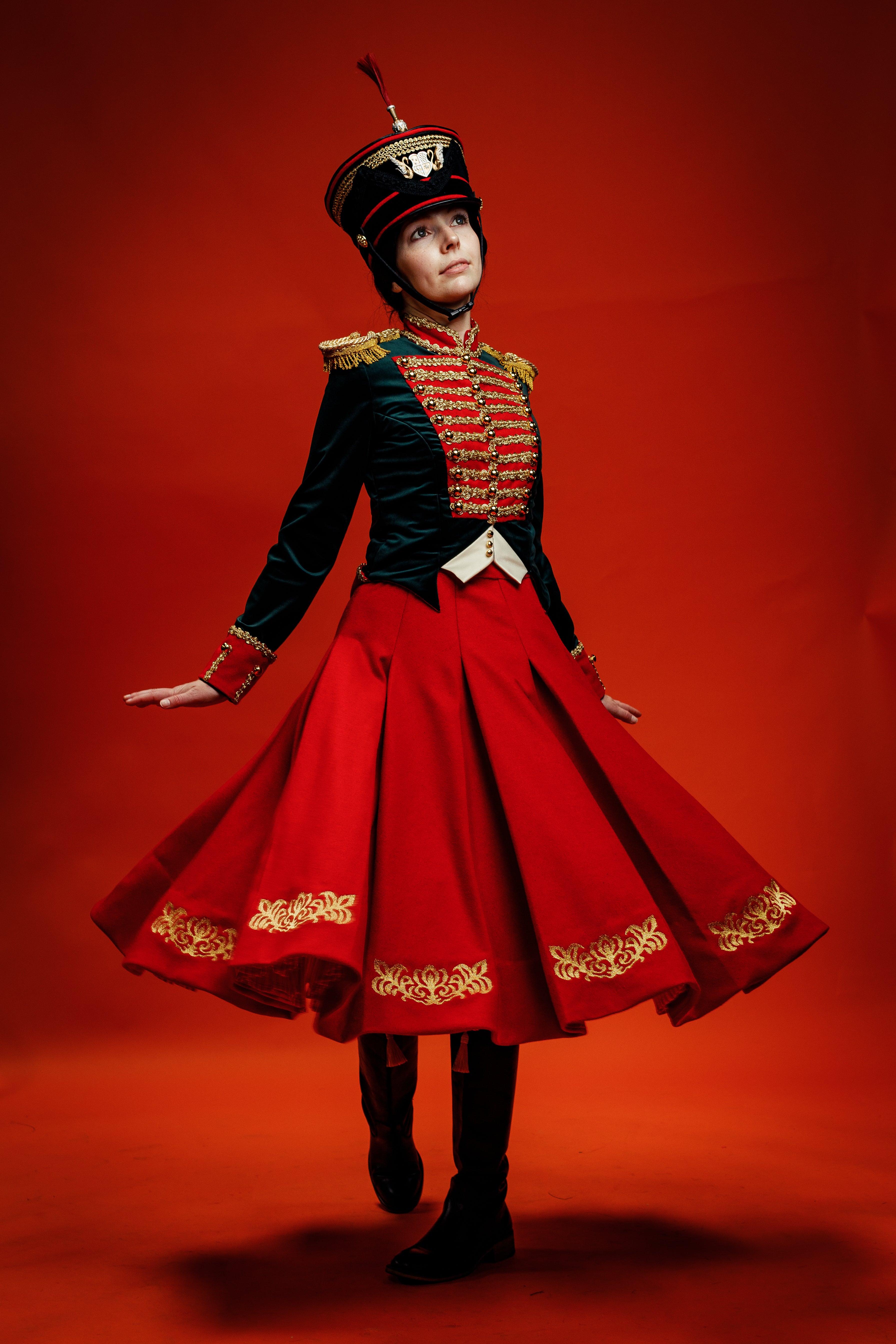 What inspired you to make your qualifying costume?
When I saw The Nutcracker and the Four Realms in cinema I was amazed by all the beautiful costumes and it was no question if I wanted to add Clara's Nutcracker Soldier outfit to my ever growing cosplay-to-make list. I fell in love with this outfit because of the beautiful Christmas colour palette and the golden embellishments.
When it was announced that Animecon would organize a Winter edition in 2021 I decided that it was the perfect opportunity to make this costume. Sadly it was postponed because of Covid, but I got to wear the cosplay for the summer event instead. Who doesn't like Christmas vibes in summer, right?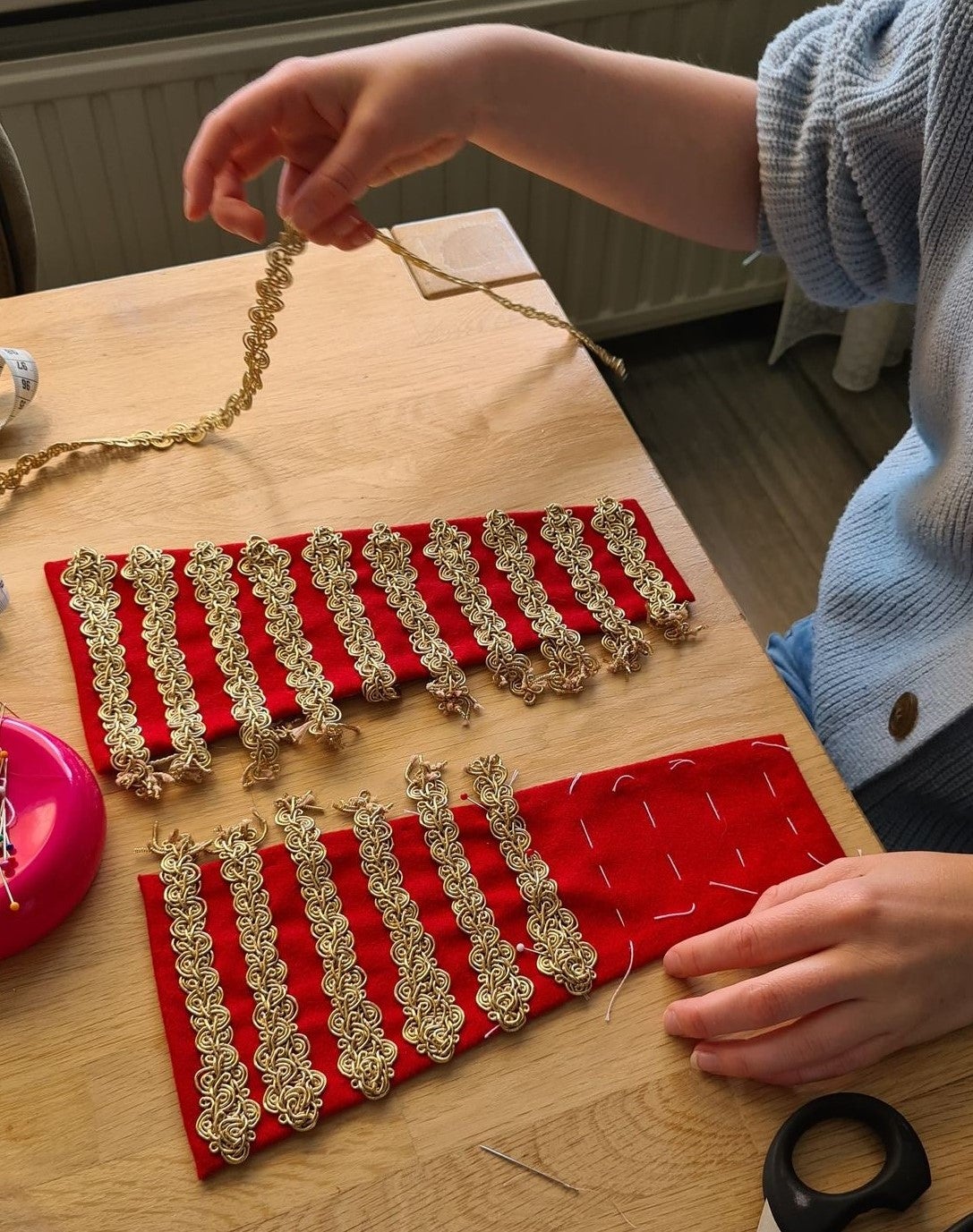 How did you create this costume?
I watched the movie a few times and I made screenshots of the outfit from all possible angles and of course absolutely enjoying the amazing soundtracks of the movie at the same time. I bought red wool fabric for the skirt and a beautiful green velvet fabric for the jacket. The golden trim for the jacket I bought on Etsy and came all the way from France.
An embroidery machine was used for making the designs on the skirt, I finished the seams by hand and the hem is lined with satin fabric. The jacket has red lining inside and the seams are also finished by hand. The golden trim on the front of the jacket was carefully measured out and fastened by hand. The hat is made of Skai leather, black velvet and a variety of embellishments. I used Tinkercad for designing a 3d print for the little vase on the hat and also for the crest.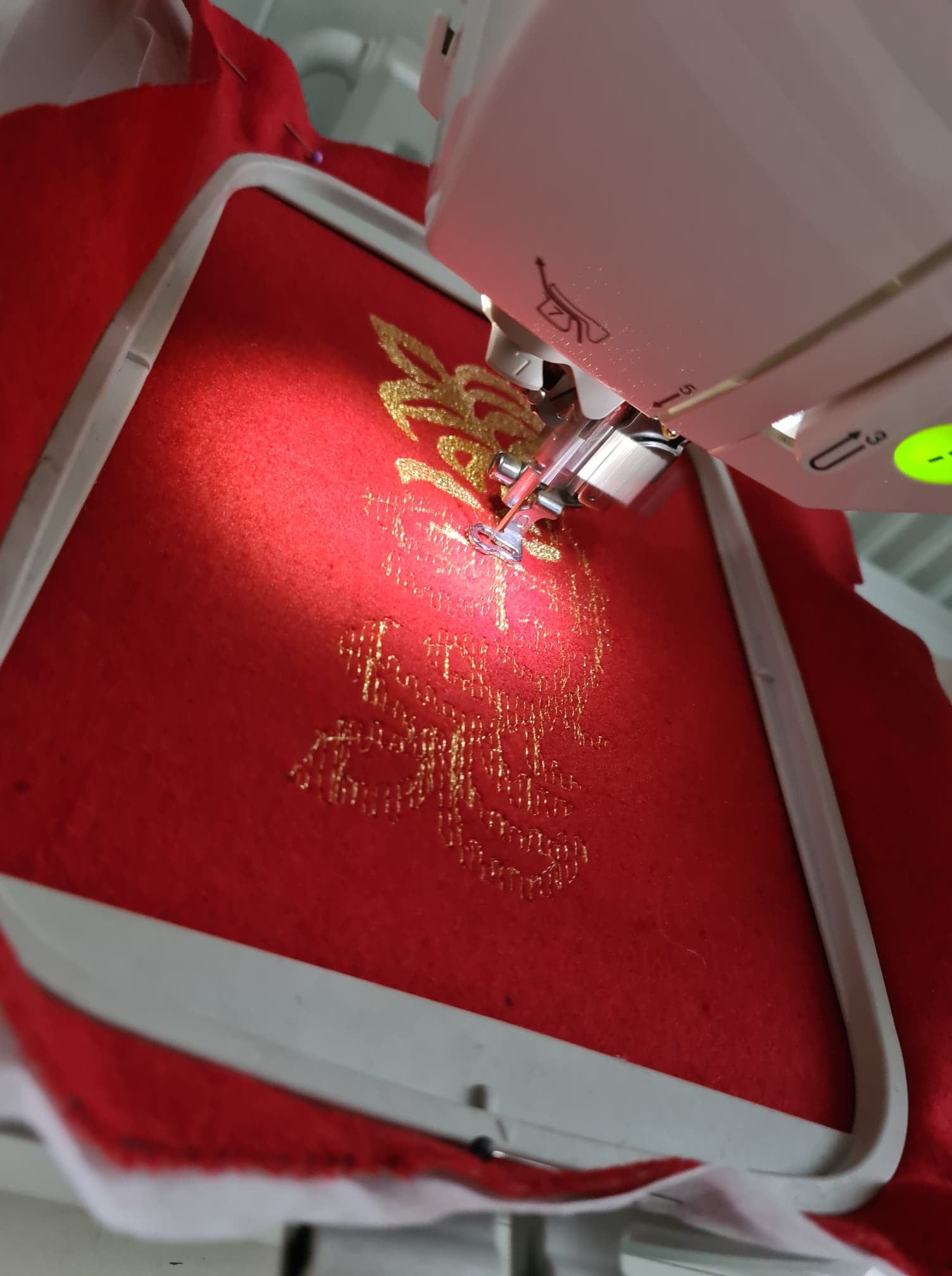 I started with the costume in November 2021 and finished just in time one day before the con June 2022.
Did you learn anything while making this costume?
For this project I used many new techniques and ways of working, which was of course lots of fun but also quite nerve-wrecking. I never used an embroidery machine or a 3D printer before. So I had to get used to working with both software programs for the designing part and I also learned how to operate both machines. I also did a lot by hand which I don't do very often, but I really like how everything turned out. I learned to trust myself more, but it's still a big challenge to be not to critical of myself.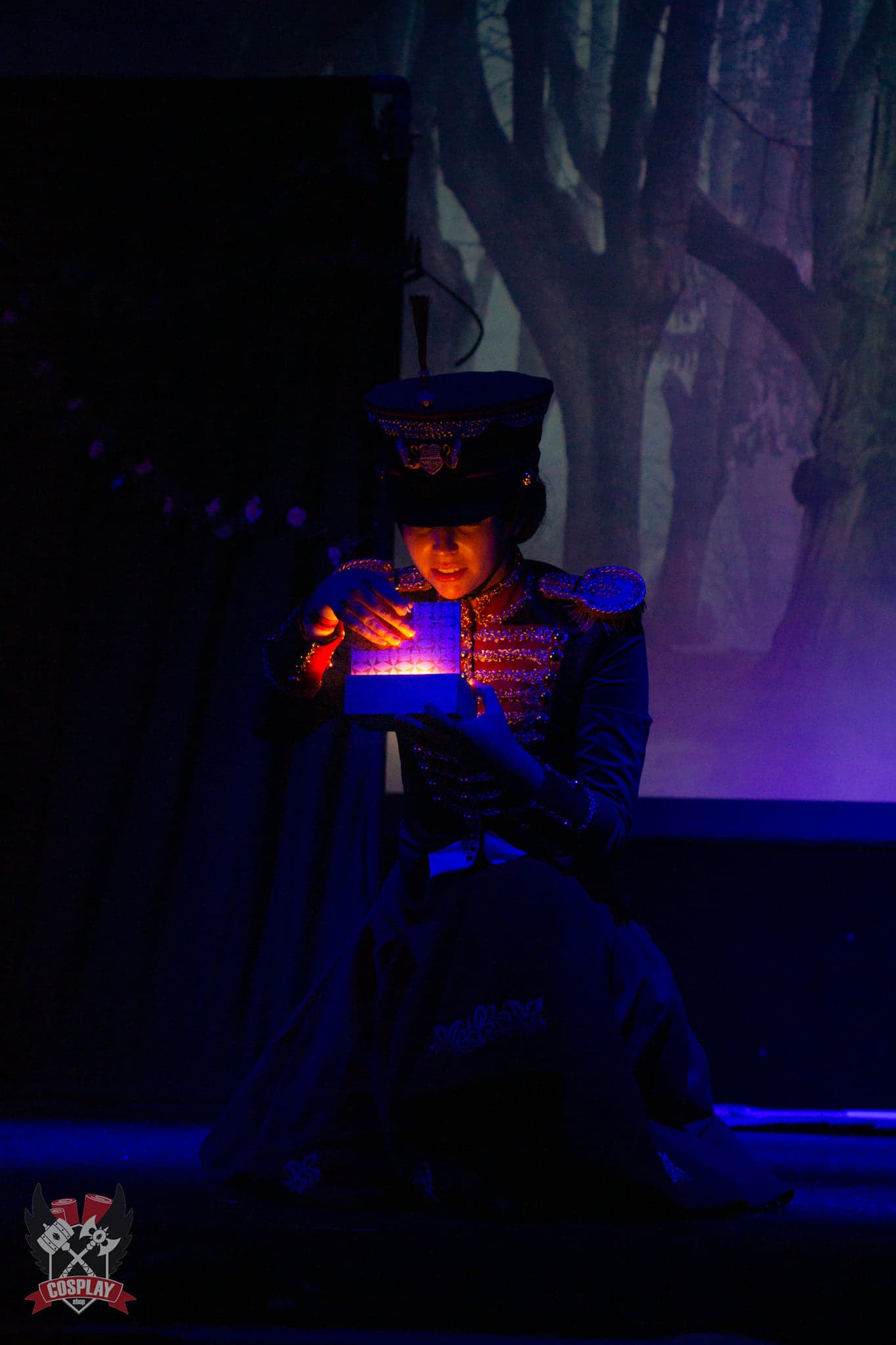 What is your favorite part of the costume? And Why?
I absolutely adore all the golden trims and embellishments. It really makes the costume stand out and when the light falls on it, it gives a beautiful effect. But my favorite part of the costume is the hat. I never made a hat like this before and it was a challenge to figure out the right shape. At first I made it way to tall, so I almost felt like Mad Hatter from Alice in Wonderland. Luckily I could make it a bit smaller and now I'm quite satisfied with the end result.
Are there any other details or features you would like to highlight?
If you see me twirling around you can get a glimpse of the petticoat I'm wearing underneath. The petticoat is made of a fun red-white striped fabric and consist of about 10 meters of fabric which I pleated all by hand using a fork!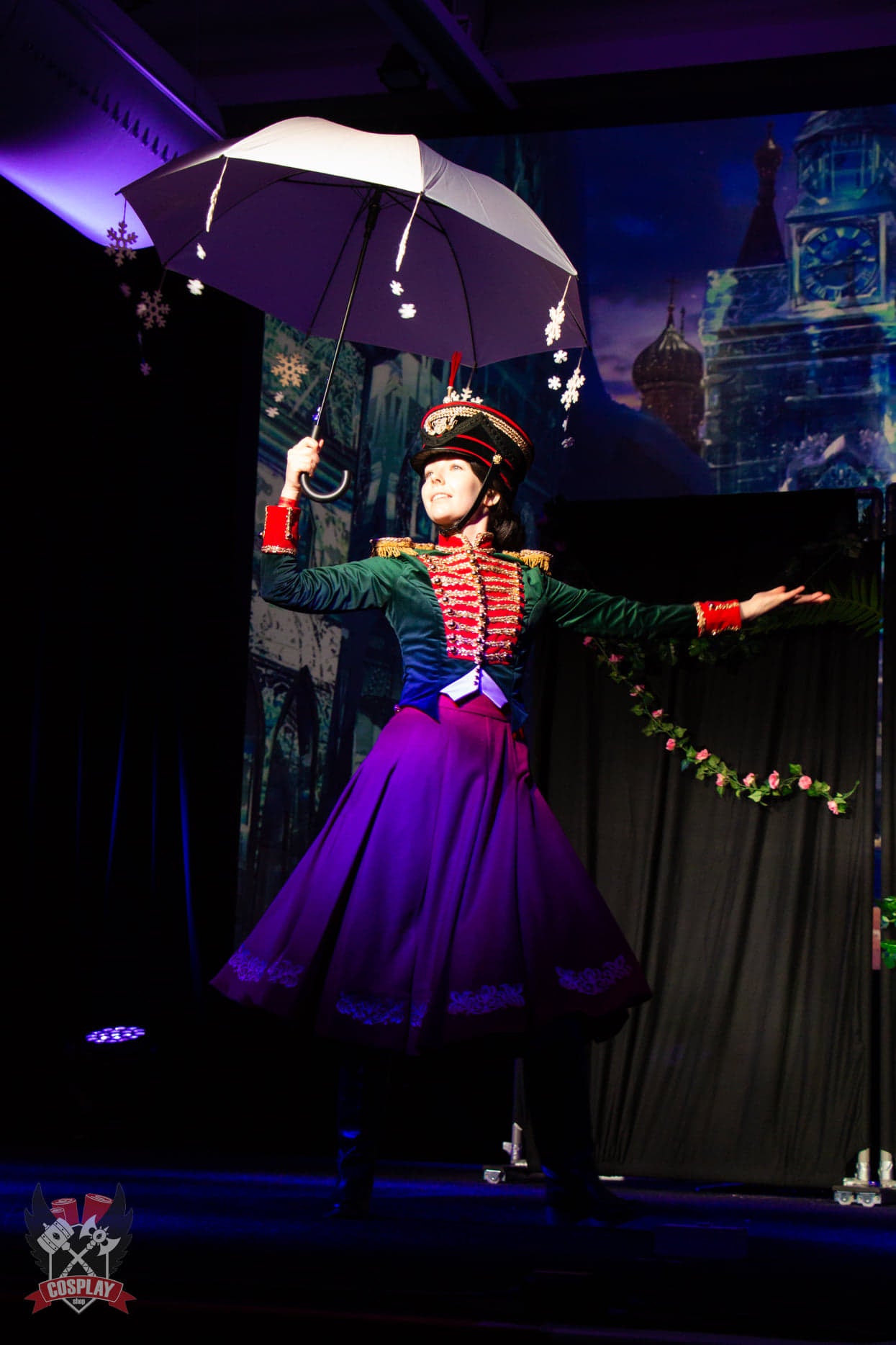 What are you most looking forward to about the final in London?
This will be my first time abroad for a convention, I'm looking forward to meet all the other amazing cosplayers with their mind blowing cosplays and to see the costumes and performances of all the other contestants. Hopefully we all have an enjoyable time and I hope to learn so much from everyone. I can't wait to stand on stage again. See you soon!
You can follow SweetMara on Instagram and Facebook and make sure to check out their performance in the final!