Cosplayers Jump Into Action For Coronavirus Hospital Masks
Cosplayers and crafters create masks in an effort to slow the spread of COVID-19.
With the COVID-19 pandemic continuing to spread throughout the world, hospitals are running out of supplies, and have been asking for masks as they are facing major shortages. Towns and cities across the United States, like the city of Laredo in Texas, have also been asking and demanding people wear masks in public to lessen the spread of the coronavirus.
Many cosplayers have been trying to figure out the best way to help. In some cases, they have been 3D printing respirators and sending them to testing facilities to see if they can pass guidelines. Other cosplayers have been creating PPE face shields for both hospitals and everyday citizens to wear to prevent spreading possible contamination to others.
For most of the population, however, 3D printed respirators and face shields are difficult to acquire. In an effort to try and prevent the spread, many cosplayers and crafters have taken to using old T-shirts, scrap fabric, and whatever they have on hand to sew face masks. Cosplayers have been creating hundreds of homemade face masks, with a large portion of them heading to hospitals and essential workers. While homemade masks aren't as efficient as the N95 masks, it's certainly better than nothing.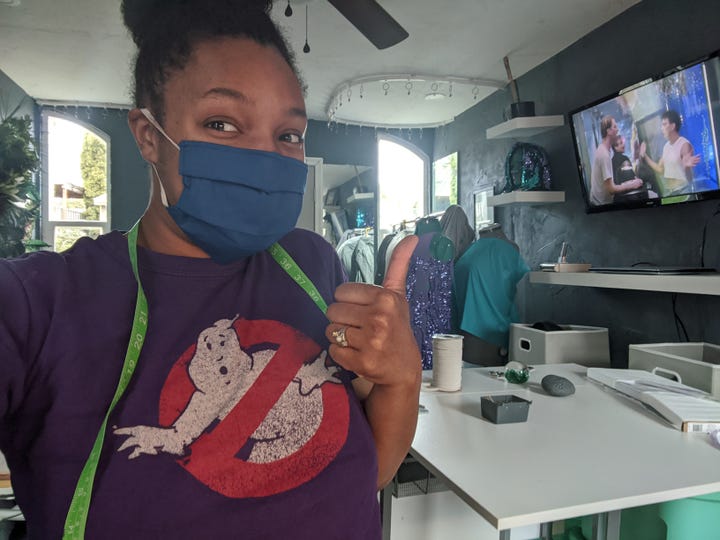 Cosplayer Sew Twisted Designs, who just recently finished building her own craft room, has now turned her cosplay workspace into a full mask-making production line.
"I actually finished my cosplay room three weeks ago, just in time to be helpful," she told Cosplay Central. "I have made 150 masks so far. The fabric shortage is making this a little tricky."
Sew Twisted Designs isn't the only cosplayer to help. Dozens of cosplayers throughout the United States have switched gears from making cosplays to crafting masks.
Mandy Pursley, known by her cosplay name Be the Spark Cosplay as well as her viral photoshoot as Cinderella with a glass prosthetic arm, reached out to us about her endeavors to give back to the community.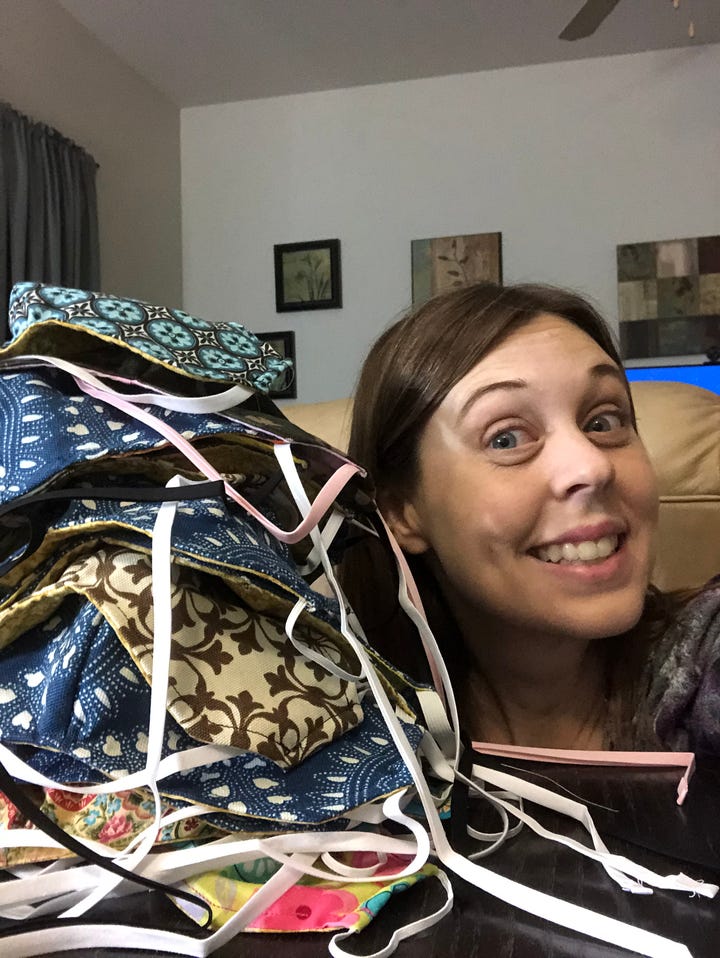 "I put cosplay on home for now as I've been trying to make as many masks as I can, which are being donated to healthcare workers, first responders, and others in my community," said Mandy. "Making masks seemed like a small thing I could do to help the real heroes on the front lines against this virus. I even tweaked some existing mask patterns to create my own, which I have made available for free."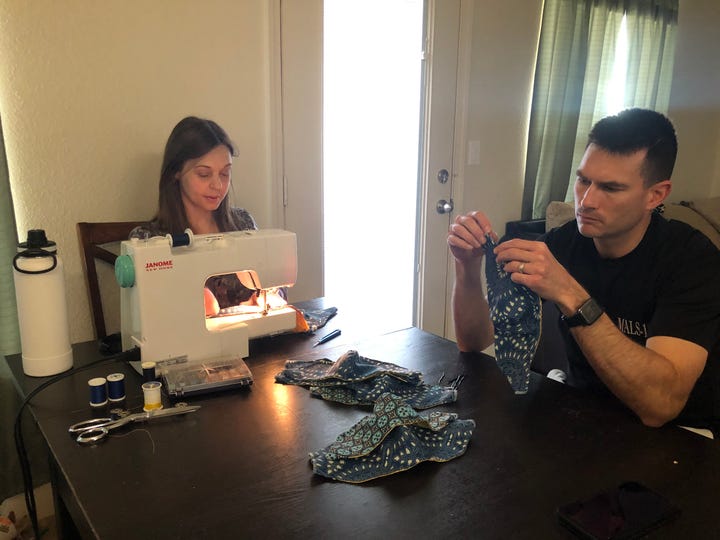 Mandy, like Sew Twisted, has also been seeing a sudden shortage in fabric as people scramble to make masks. "We made over 50 masks which were sent out last week. We worked until I ran out of supplies on hand! My mother-in-law shipped me a box of more cotton fabric and elastic though, so we should be able to get back to work soon," Mandy told Cosplay Central.
Even though fabric is running short, it hasn't stopped cosplayers from working together. Mandy's husband, Ryan, and her daughter also helped. "My husband spent all day last Friday snipping threads and helping with the non-sewing tasks to speed up the process. My daughter even got in on the action and inserted the nose clips for most of the masks we sent out!" said Mandy.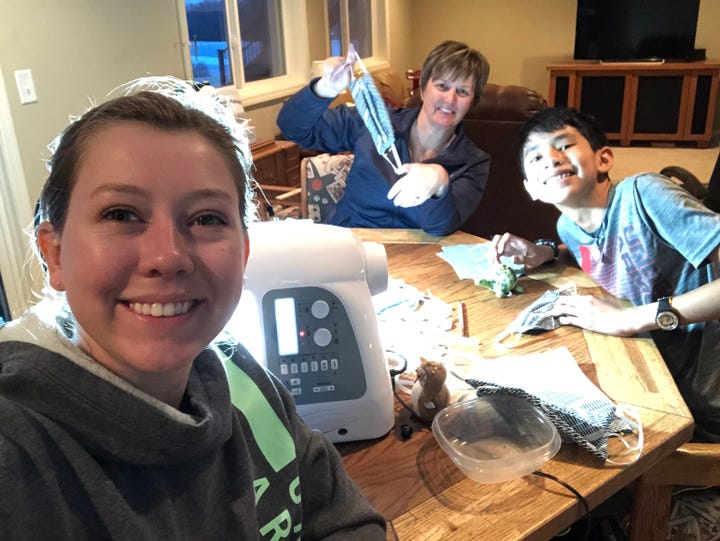 Brieana, a cosplayer of the SheProp community, has brought her mom Stacy and little brother Kaden on board to also help her craft masks.
"My whole family took over the cosplay table," Brie described. "We made over 150 masks this past week!"
For more information on how you can help protect yourself from COVID-19, or how you can create your own face masks, please visit and read the CDC guidelines.