10 Animal Crossing Cosplays That Take On New Horizons
These cosplayers definitely took Animal Crossing to the next level.
Since Nintendo released Animal Crossing: New Horizons earlier in March this year, the video game franchise has become a global phenomenon. Not only was it one of the best selling Switch games of all time, but it has continued to cause a Nintendo Switch shortage since the company is unable to keep them in stock with COVID-19 still spreading throughout the world.
It's no wonder that many cosplayers are wanting to jump in on the hype and cosplay some of their favorite characters from the game series. Cosplayers have been taking certain qualities and looks from Animal Crossing's inhabitants to create bewildering-looking cosplays. Here's a few of our favorites that we have seen so far!
10. Pixelghosts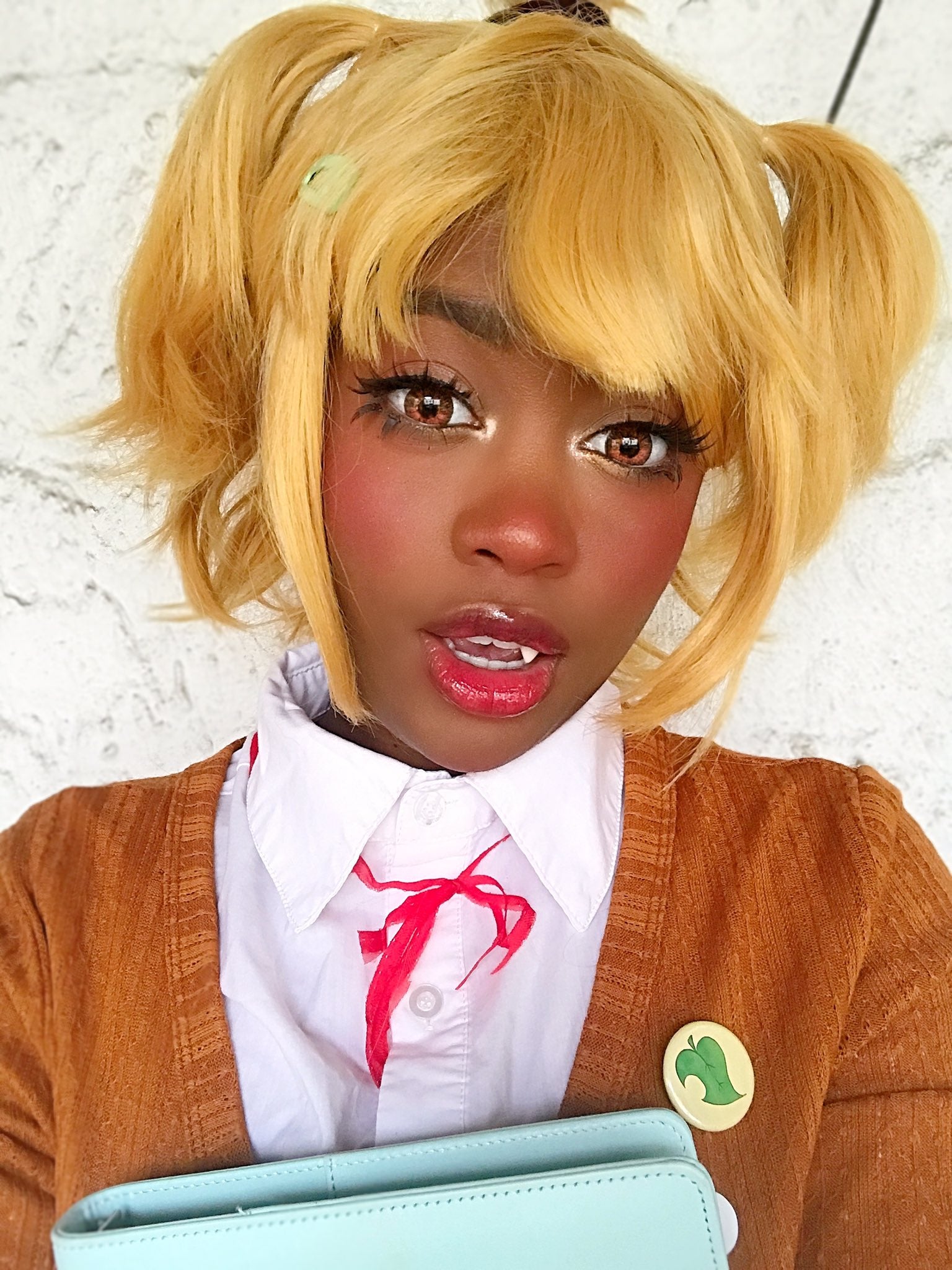 Pixelghost's Isabelle cosplay is both adorable and true to the character. The little leaf pin was such a nice added touch, as well as seeing her clutch to what appears to be a planner cover. Isabelle is always busy with planning and tending to the town, so it's a nice nod to her town hall position. We also love that she added little fangs to signify Isabelle's dog portrayal.
9. Clemmu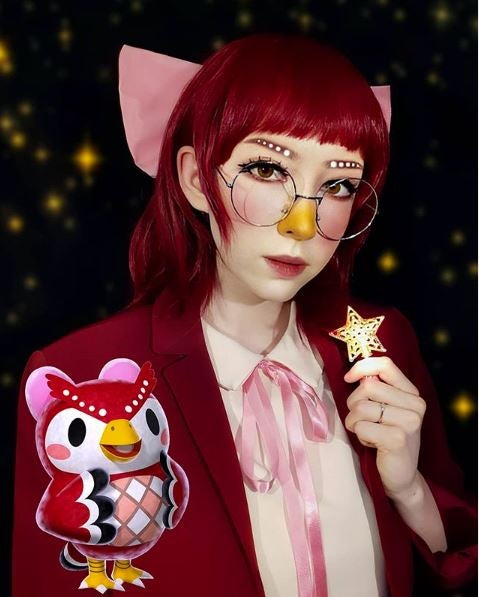 Celeste is definitely one of the fan favorites in Animal Crossing, seeing that she gives DIY recipes of many astronomical items. Clemmu's cosplay is perfect for Celeste, with a little light up star to add the final touches. The makeup is also on point with the cosplay, with little white circles similar to the design on Celeste's.
8. RudeNoiseCosplay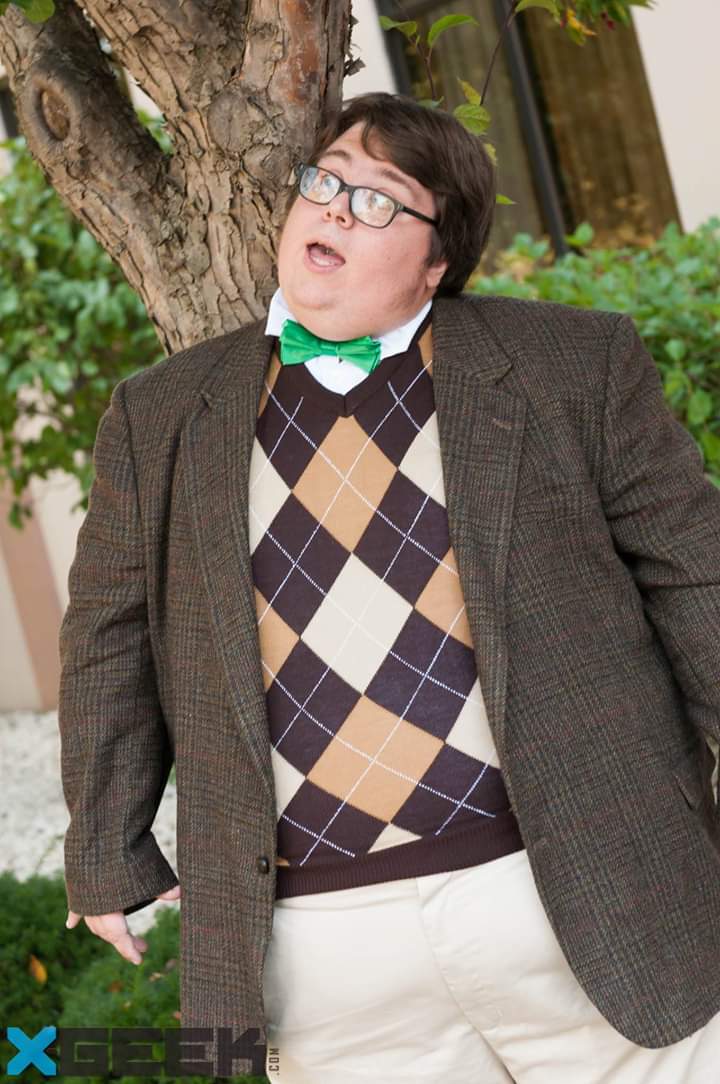 If you're like us and are wanting to complete your entire museum collection as quickly as possible, then chances are you've spoken to Blathers over a hundred times. This Blathers cosplay by Rude Noise Cosplay brings the little owl to real life in human form. The vest and coat are almost identical to the design on Blather's chest, complete with a green bow. We also definitely think that Blathers would wear glasses, seeing that he's the more studious type. Just be careful when donating any bugs!
7. Xheeheex & Hopiechan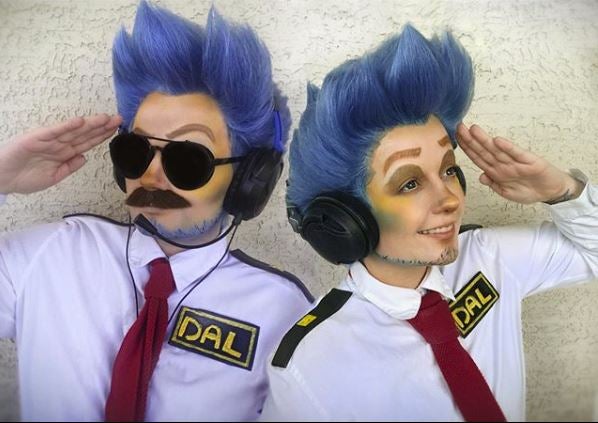 Animal Crossing's newest duo, Wilbur and Orville, are a pair of dodo birds that help run Dodo Airlines. It's only natural to have these two in cosplay form as well! Xheeheex (left) and Hopiechan (right) capture the personalities and designs of these two characters excellently. Complete with the Dodo Airlines uniforms and perfectly styled blue hair, these two look ready to take to the skies.
6. Demonhound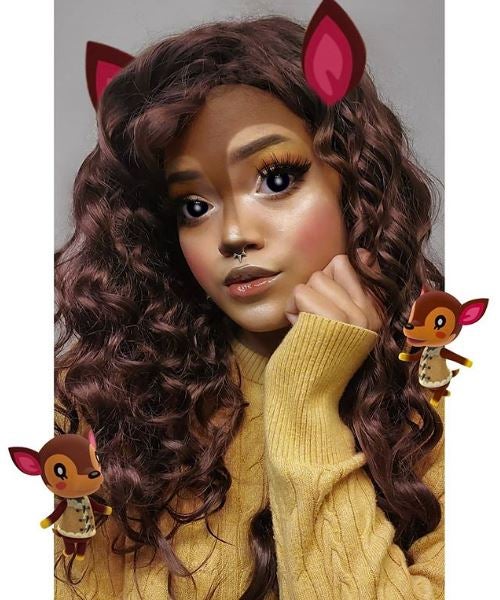 Demonhound has so many great Animal Crossing cosplays that it was hard to choose just one for this list! Fauna would definitely have long curly hair and wear sweaters every day like this. We also love the makeup job here and how he added the design to look like Fauna's in the game! Demonhound also cosplays a great Ankha and Daisy Mae too!
5. Geheichou
If Kicks were a person, then we would immediately turn to Geheichou's cosplay. From the outfit to the makeup and hair, everything is on point. It certainly looks like something Kirks would wear in the game, with the signature suspenders and hat that he wears in the game. The hair also mixes with each of Kicks' skunk colors in the game. We also love how he nodded to when Kicks used to be a shoe shiner in City Folk in the photo. Job well done!
4. Ginny Di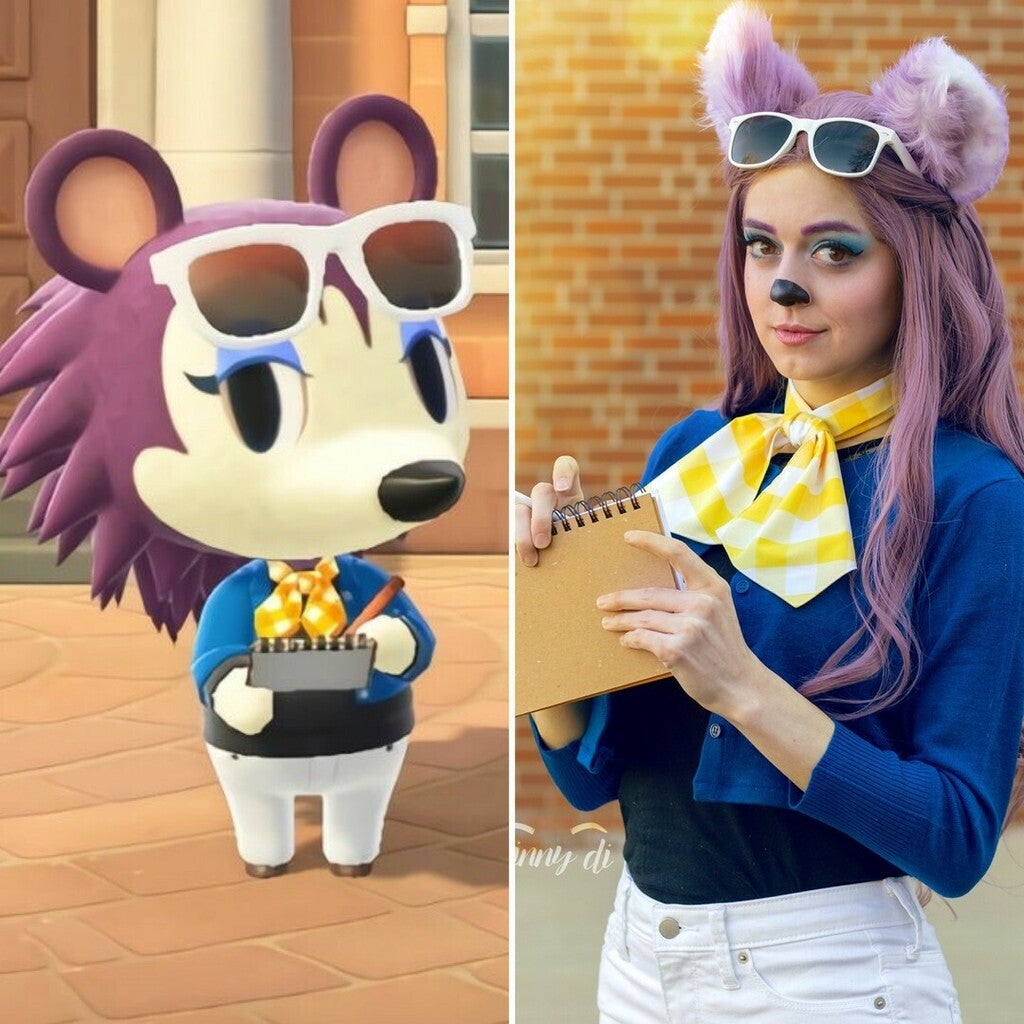 Ginny Di really brings Label's fashion style to light. The purple hair and ears match Label's hedgehog colors and even has clothing that looks like it went from the game into the real world. She also has glasses that look like they would come from Label's fashion clothing line. Ginny certainly looks ready to conduct fashion checks on villagers!
3. OrangeCorgi_Jess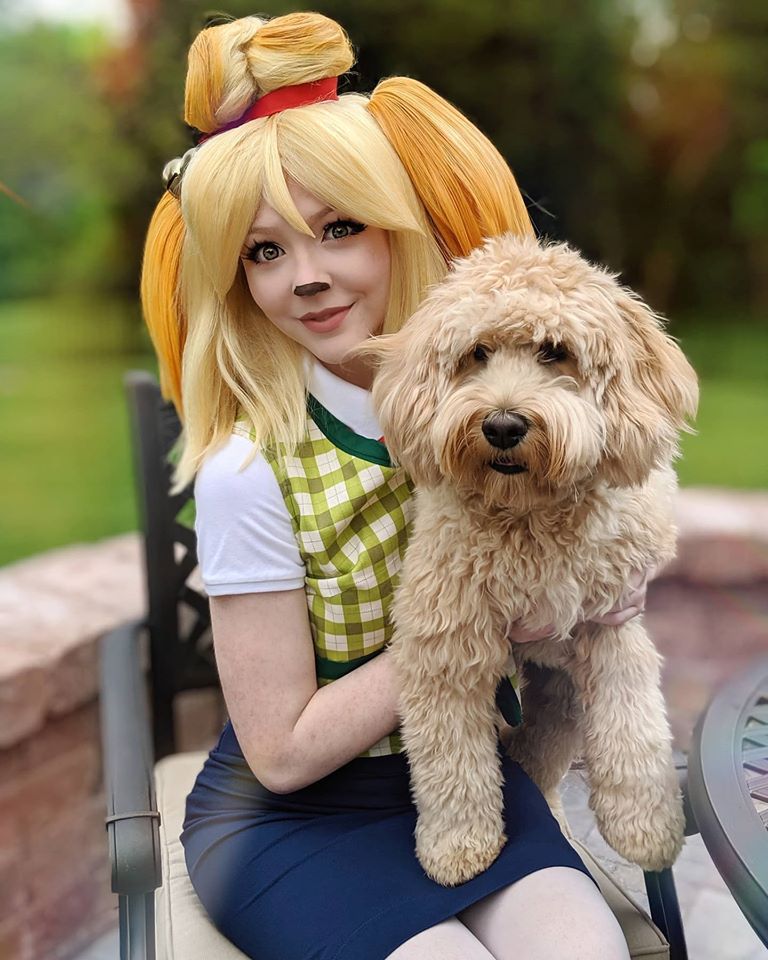 With Isabelle is one of the most iconic characters in the Animal Crossing franchise, it's no wonder why many want to cosplay as her. OrangeCorgi_Jess does a fabulous job at recreating her look. Her clothing reflects that of Isabelle's classic look in New Leaf, and even has the signature green vest and red bow. The wig is incredible and styled with a bell that sits at the top of Isabelle's head in the game. We also love that she even posed with her parents' dog, who also looks like the true dog version of the character!
2. Rxn.l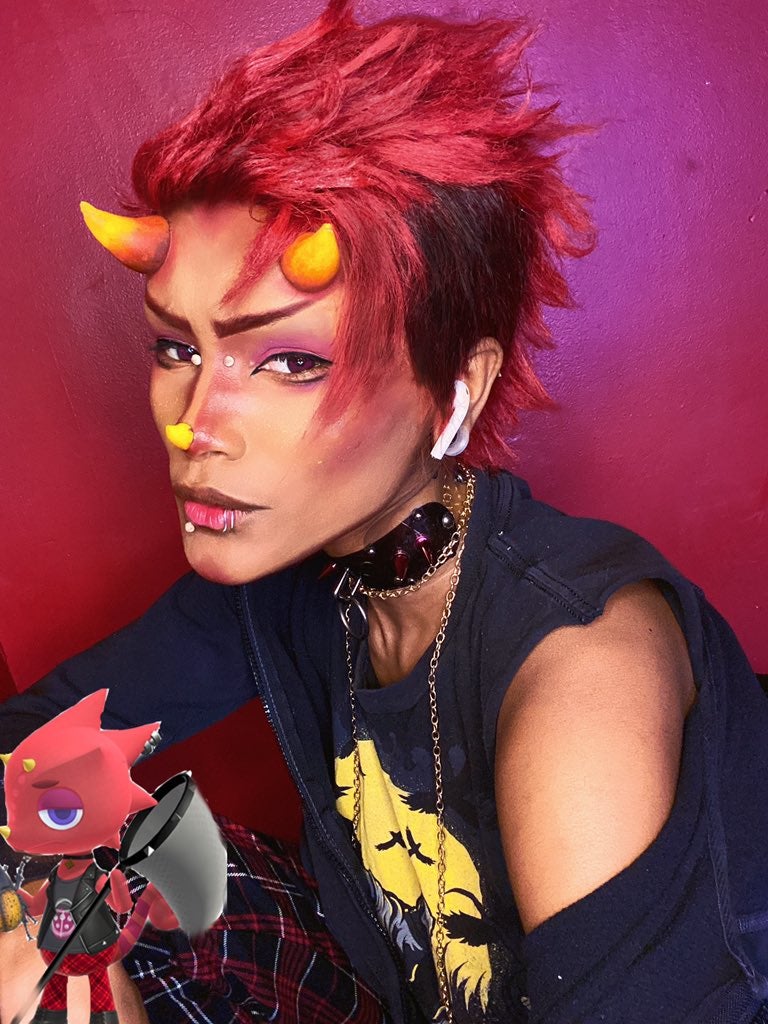 Flick is one of the newest characters to Animal Crossing: New Horizons, and Rxn.l has the chameleon's look down. Their punk-looking clothing is something that Flick would definitely wear while roaming around town in search of bugs (and definitely with Air pods listening to his favorite K.K. song!). The makeup and horns are also a great nod to the rest of Flick's look, complete with the perfect punk-looking hair for the rocking bug catcher.
1. Seeu_cosplay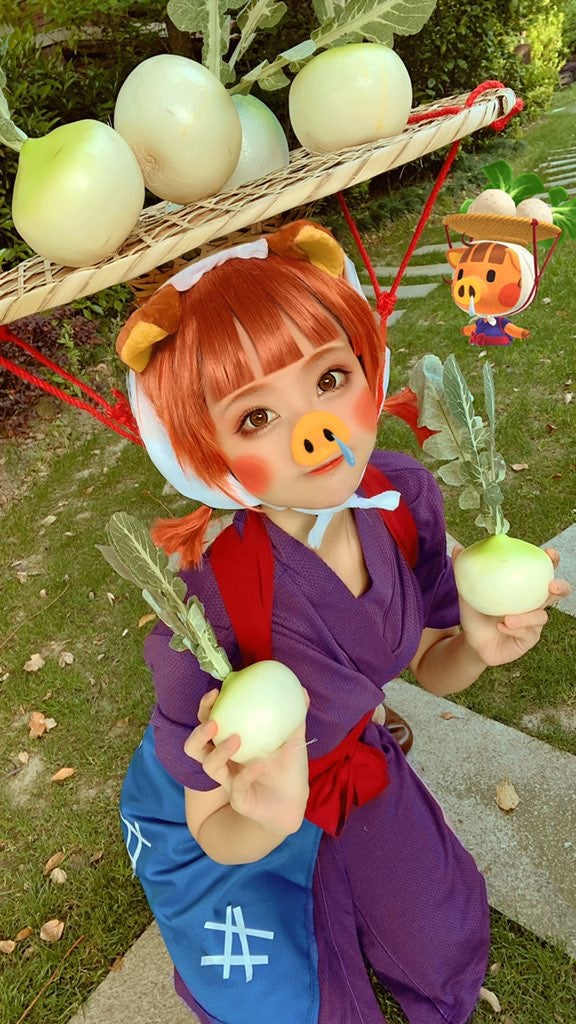 Every Sunday morning is the time to get the best turnip prices, so why not get the best prices from this Daisy Mae cosplay by Seeu_cosplay! This cosplayer does a great job at portraying the little boar with her purple outfit and the blue apron. The turnips on the basket were a great touch as well. The rest of the look is put together by the wig styling and makeup. Hopefully she's selling turnips for 90 bells on Sundays!
Hopefully these cosplays inspire you to create your own Animal Crossing cosplay! Or, if you're looking for props instead, be sure to check out our article about propmaker Flux Tide Designs and how you can buy your own AC fossil and/or leaf!