10 Shadow And Bone Cosplays From The Grishaverse Series
These cosplayers bring the book characters to life.
The beauty of the world of book cosplay is that the lengths your creativity can go is endless. It's up to you how you interpret the character descriptions from the words on the page, and translating that into how you show your passion for that character is a truly unique thing. Now one book fandom (with many cosplays based on it) has been given a Netflix adaptation.
If you're anything like me, you spent 8 hours over this weekend binge watching the new fantasy epic Shadow and Bone from Netflix, based on the bestselling books by Leigh Bardugo. I'm sure you're as immediately obsessed with this story as I am, and if you're wanting to dive into the world of the Grisha, here's 10 incredible Shadow and Bone cosplayers to inspire your creativity.
NOTE: May contain mild spoilers for books that take place after the Netflix timeline, so be warned!
Asta.darling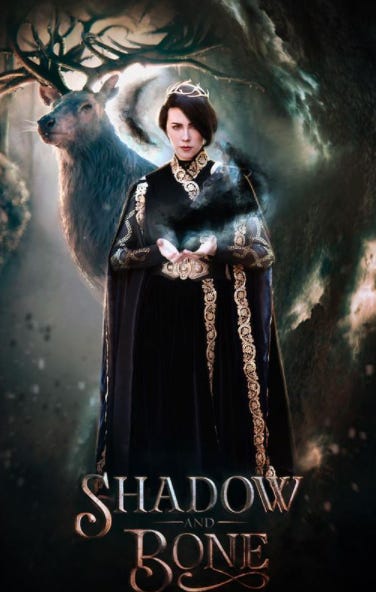 Starting off strong with an incredible Darkling look we have the beautiful asta.darling. This cosplayer and historical costumer made their cosplay using 7 yards of black velvet, 6 yards of lining, and 9 yards of trim that are hand cut and attached to the sleeves and neckline. She also had the armor made by creator @foxesandravens and the antler crown by @amazoniancos. She really did an amazing job bringing the Darkling to life!
Amyntheoutcast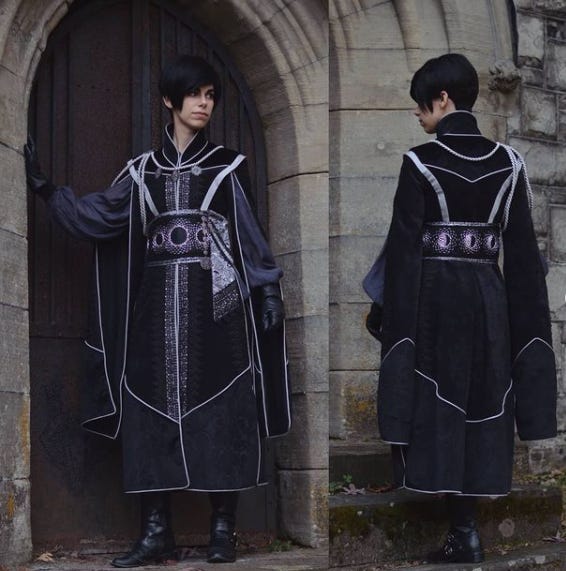 Next up let's go to another cosplayer who created The Darkling/Aleksander Kirigan/The Black Heretic. Amyntheoutcast has done a wonderful job with her design for the leader of the Second Army - I particularly like that she used silver for all the detailing, so you can see all the hard work against the black fabric. The stitching on the belt representing the eclipse that the Darkling takes as his sigil is a particularly special touch too.
Shakespeareandme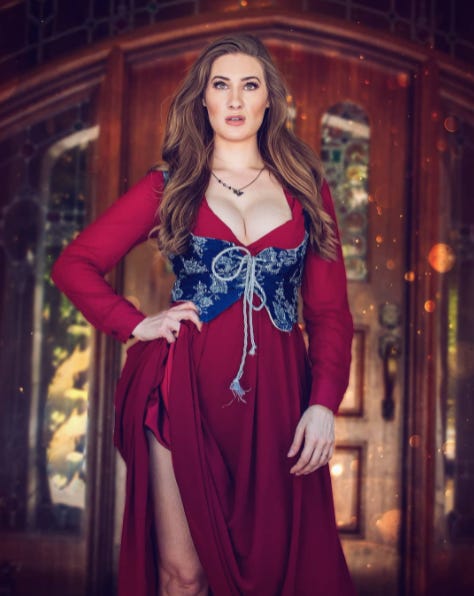 Now onto my admittedly all time top character, Nina Zenik! Everyone's favourite heartrender is portrayed wonderfully here by Shakespeareandme. I'm sure everyone who has read the books will agree that she has practically walked off the page here with her red dress! And of course, it wouldn't be Nina without an artfully posed video with some waffles.
Woodsmokeandwords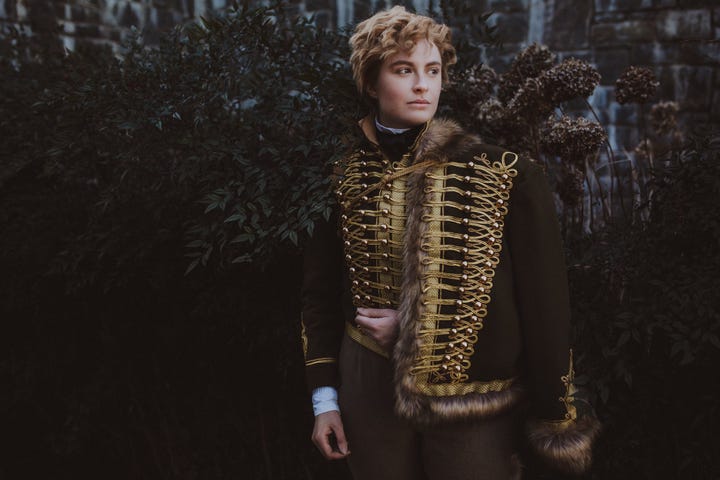 One character we haven't met yet in the show (fingers crossed for a season 2 renewal) is Prince Nikolai of Ravka. Woodsmokeandwords crafted a beautifully intricate historical military style costume for him (I don't want to think of how long it took them to sew all that braiding). This photo by colfoxphoto also captures Woodsmokeandwords as Nikolai perfectly. They've also partnered with us here at Cosplay Central to share how to make your own historically inspired costumes in a series of cosplay master classes.
Kayak_hassell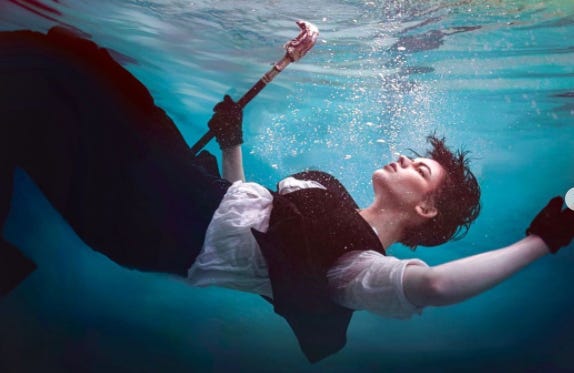 Now we can't have a list of Grishaverse cosplayers and not give some love to our Crows. The multi-talented Kayak_hassell not only has videos of Grishaverse inspired original songs, but she also has a whole array of incredible Shadow and Bone cosplays. Her Genya is stunning/heartbreaking, but I'm currently obsessed with this new underwater photoshoot she did of Kaz Brekker, leader of the Dregs. It's such a beautiful photo, that I'm sure will pull at the heart strings of all Six of Crows fans.
Elbalcreates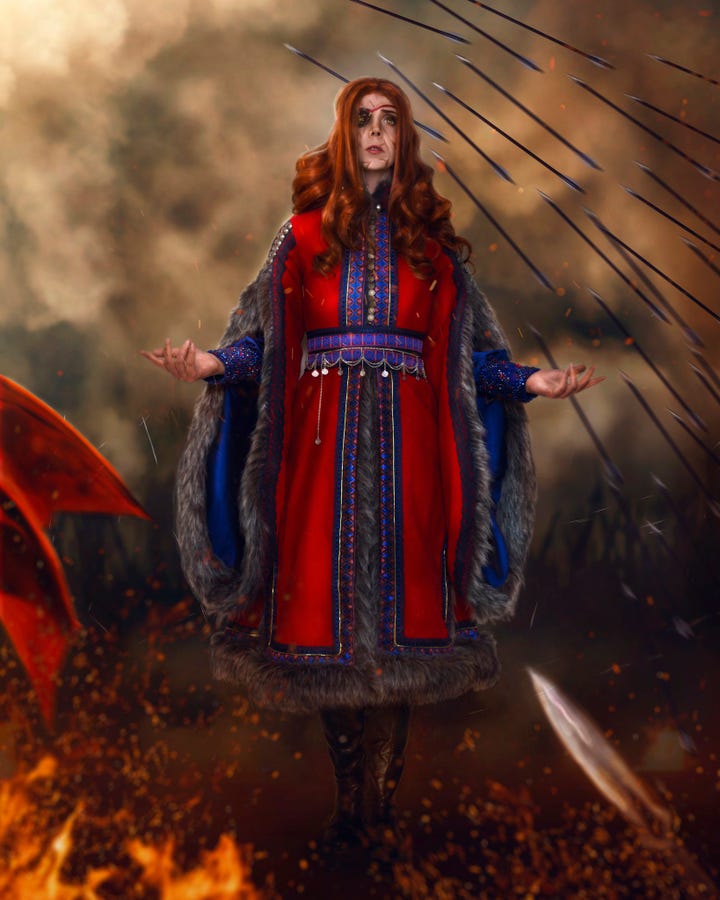 Back to the Little Palace, our favourite Tailor Genya Safin has been designed and crafted by Elbalcreates to a stunning level of detail. It's one of those costumes where you don't realise the sheer amount of effort and passion put into it until you look up close. Featuring yards and yards of sewn fur, lace and beading, this is a costume that the Netflix team would be lucky to have on their show (don't forget to go and check out her new Kaz Brekker cosplay too),
Macaylacarlene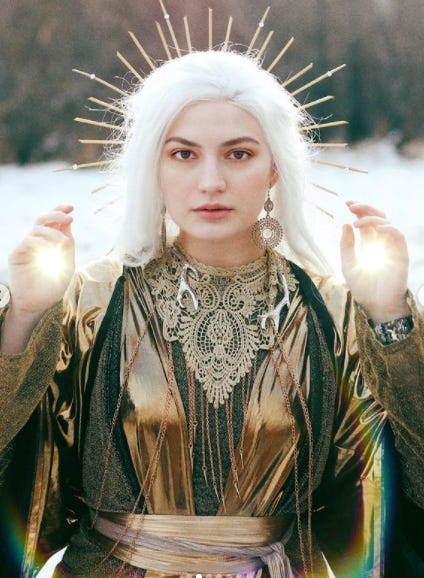 The Sun Summoner returns - but this time in gold. Anyone who is anyone in the book cosplay community will know of Macaylacarlene's cosplay perfection. She's the queen of bringing fantasy book characters to life, and Alina's Sankt costume from book 2 is definitely no exception.
Nimblenoor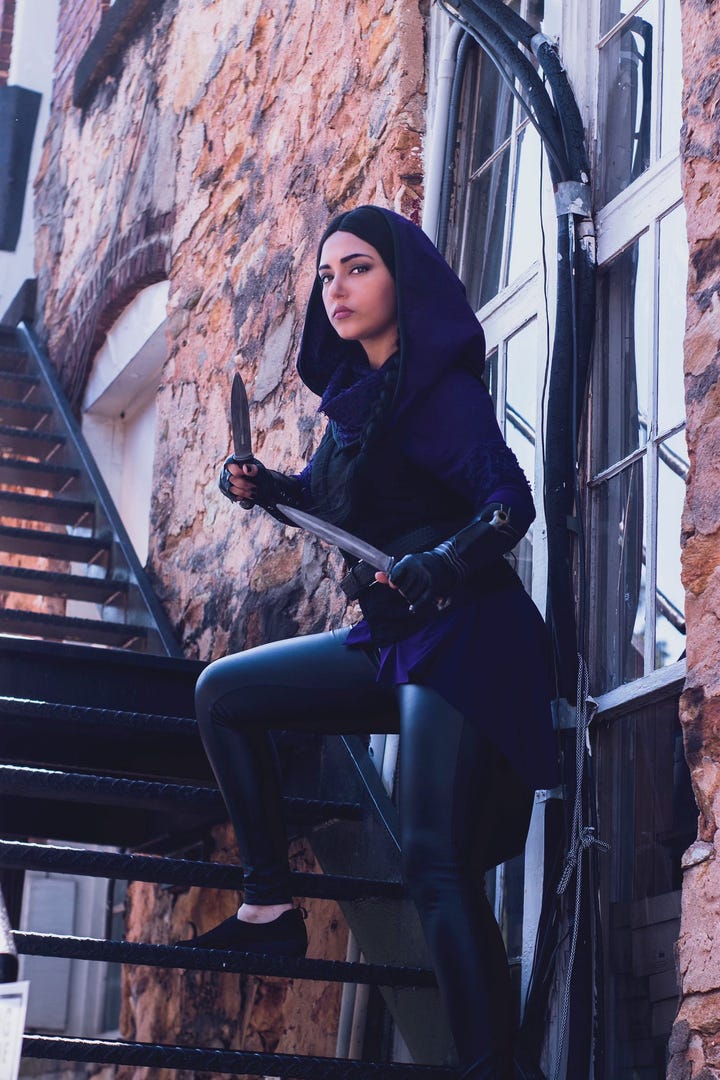 Sailing back to Ketterdam, we have the incredible Nimblenoor portraying our rope climbing, knife throwing Suli Wraith. They've really captured the spirit of Inej (that Kanej photo hurts in all the right ways) and they look just as badass as she is in the books. I wouldn't want to meet them down a dark alley.
Honorarytrickster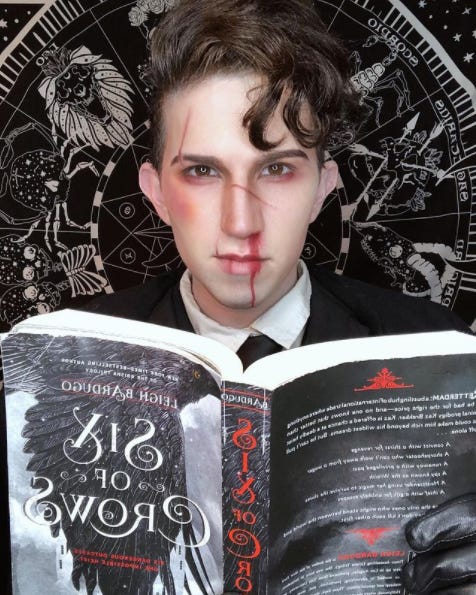 I couldn't resist giving you all a second Kaz, and I'm sure no one is complaining. Honorarytrickster just looks far too perfect as our cane-wielding crime lord. I'm a big fan of his touches with the SFX makeup too - there's definitely just been a scrap outside the Crow Club.
Mayannecosplay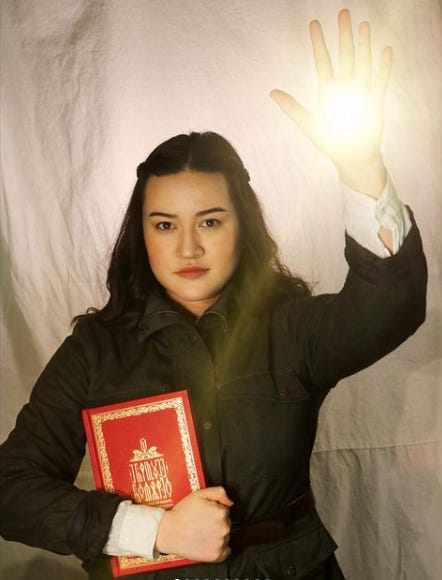 And finally I couldn't end this endlessly talented list without including the first Netflix Show version cosplay I've seen! Mayannecosplay looks completely flawless as Alina, portrayed by Jessie Mei Li in the show, in her Ravkan First Army uniform. She talks in her post about how the casting of Jessie (a character change made for the show, along with others, to make the show more ethnically diverse than the books) really hit home for her, and I'm so glad that shows like this can mean more people, kids and cosplayers can see themselves represented on a worldwide platform, and mayannecosplay is representing that beautifully with her photos.
Want to join the Shadow and Bone hype? Be sure to check out our article showing how to make a kefta or represent your love for the Grishaverse with one of our amazing shirts!