10 Vision Cosplays To Get You Hyped For WandaVision
These Vision cosplays would make Paul Bettany proud.
With less than 24 hours before WandaVision premieres on Disney Plus, Marvel fans are anxiously waiting to see what is in store for Wanda Maximoff and Vision. Some cosplayers have even turned to social media to share their Vision and Scarlet Witch cosplays in anticipation for the new show. Here are 10 Vision cosplays we are sure will get you even more excited for WandaVision.
10. Mastercalfox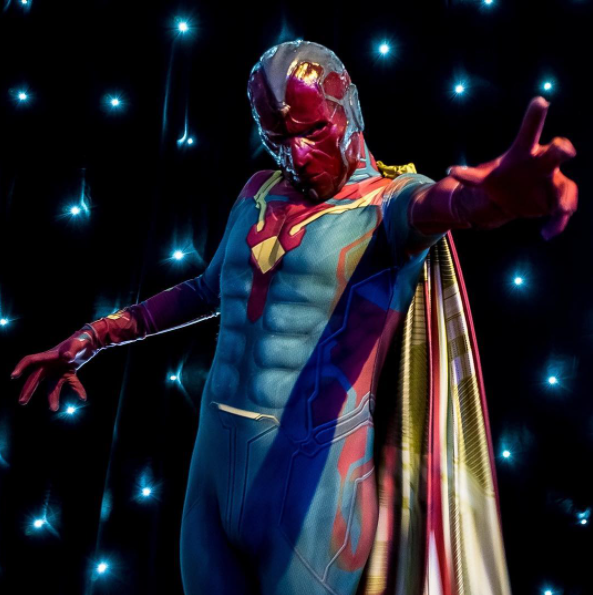 Mastercalfox really has Vision's look down with the whole cosplay and the pose itself. He has been cosplaying as Vision since 2017 and we love how he has continued to enjoy cosplaying Vision in the years since.
9. Deb_cosplay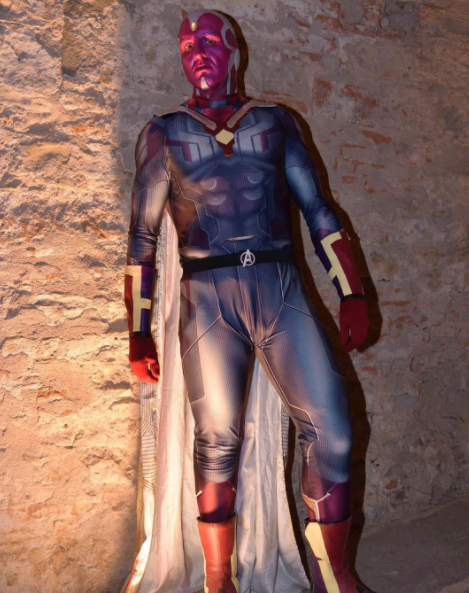 Italian cosplayer Deb_cosplay makes a great Vision. The lighting of this photo is the perfect mood for the character. We are also extremely impressed with the makeup job and how the soul stone seems to almost be glowing in the light.
8. Haliax_cosplay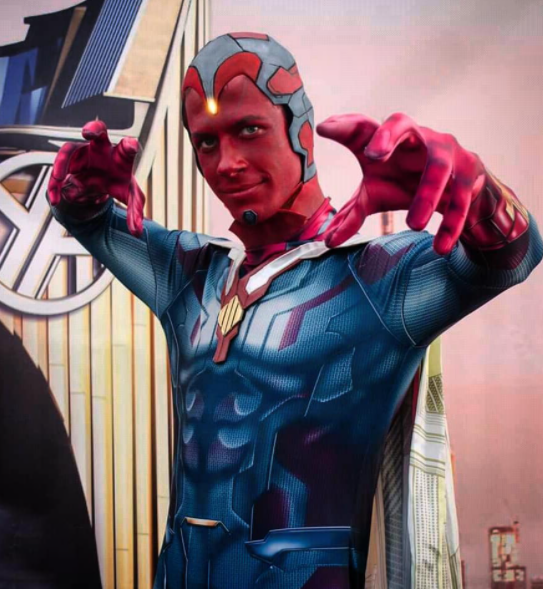 This Vision by Haliax_cosplay certainly brings the character to life. With the full suit, cape, and impressive paint job for Vision's face, he can easily portray Vision. He is also seen on Instagram cosplaying with Scarlet Witch cosplayer Ravianna, to which they make the perfect team.
7. novapang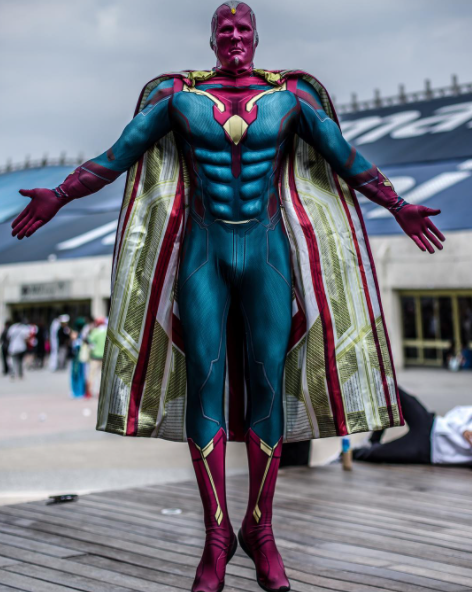 Not only does this location look a little bit like the airport in Civil War, but novapang also looks like he took Vision straight from the comics and movie and into the real world. From the impressive cape to the muscled suit, he appears ready to fight.
6. Frontier Costuming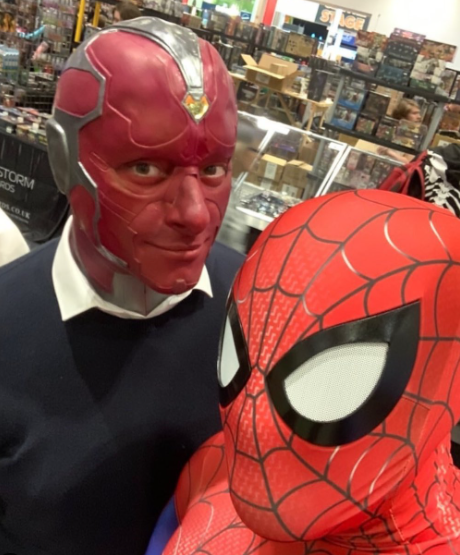 We love this more casual Vision look by Frontier Costuming. Seen here with his friendly neighborhood Spider-Man (@zemoamerica), Frontier really looks like Vision with his full prosthetic makeup. One can only hope that he will also create the full hero suit in the future!
5. Noordinarymakeupmom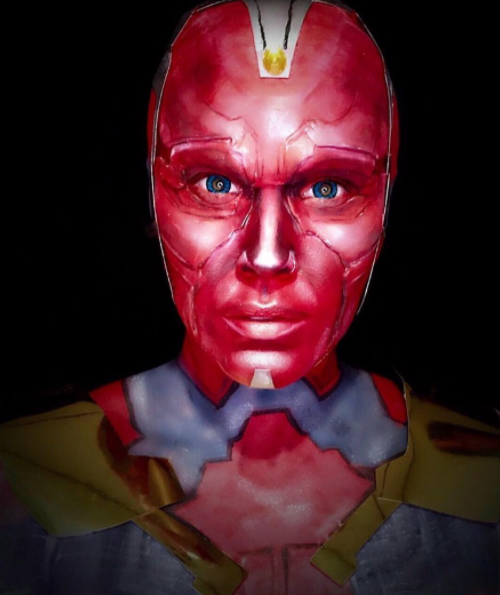 Cosplaying as Vision is one thing, but deciding to do a complete makeup look of him is a whole other level. No Ordinary Makeup Mom really outdid herself here with this makeup look of Vision. She has also done other impressive makeup looks from the Marvel universe such as Red Skull and Black Widow.
4. Cosplayq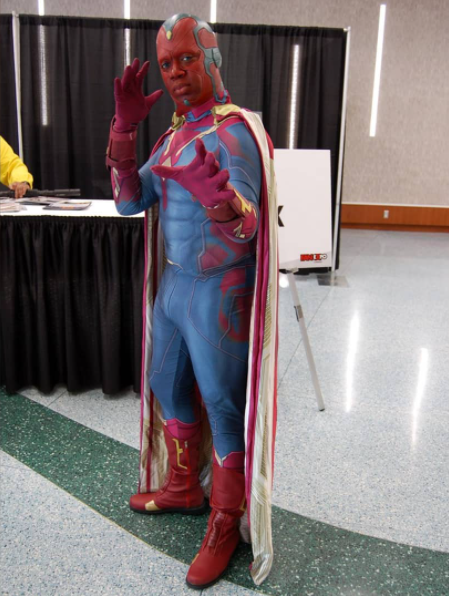 Cosplayq looks absolutely MARVELous in his Vision cosplay. He took a base Vision suit and ended up embellishing it by repainting the mask with more metallic colors, as well as painting the chest piece as well. He definitely looks prepared to join the rest of the Avengers!
3. Aaronrivin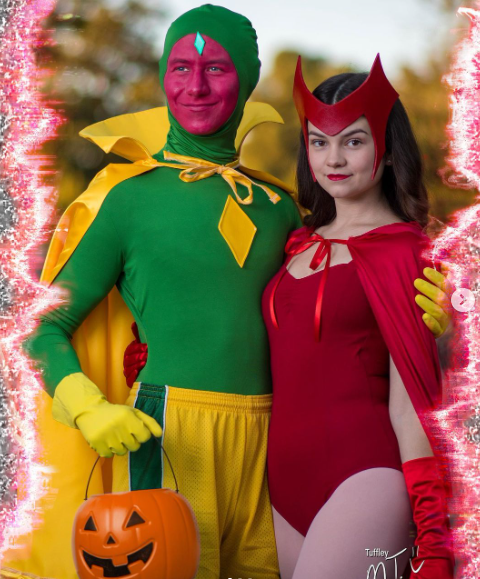 WandaVision gave us an exclusive look at Vision wearing his classic look in an upcoming Halloween episode. Cosplayer Aaronriven (seen here with his girlfriend @minakess as Scarlet Witch) went straight to work after the clip and recreated it just in time for Halloween last year. So perfect!
2. Ads_cosplay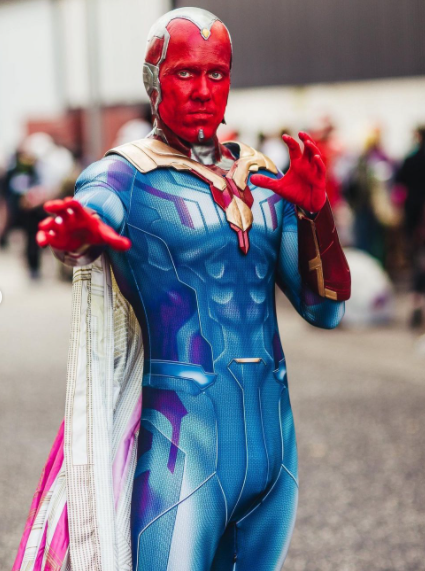 Ads_cosplay really outdid himself as Vision. The entire cowl was made by his friend @sash.creations86, who sculpted, moulded, painted, and applied in two pieces specifically for him. He really looks a lot like Paul Bettany in the makeup as well. Job well done.
1. Zia Cosplay & The Cosplay Dog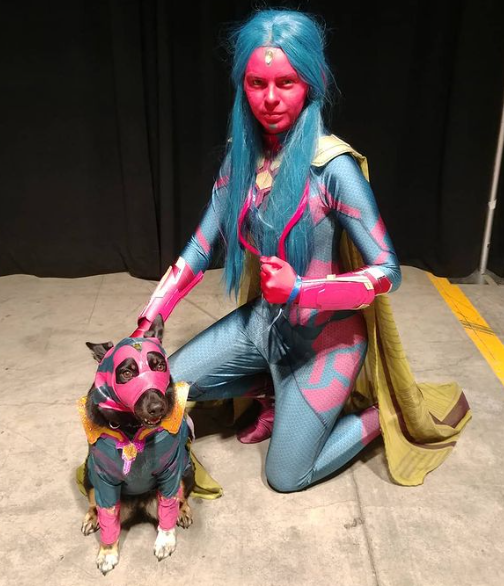 What is better than one Vision? Two Visions! Zia Cosplay and her dog Merly (known on IG as @thecosplaydog) cosplayed as Vision for a comic con and they both look fantastic. Zia makes all her dog's cosplays and they are so precious. She has even cosplayed as Vision with her dog as Scarlet Witch too!
WandaVision premieres on Disney Plus on Friday, January 15th.