10 Best Ways To Save Money While Cosplaying
If you want to cosplay but are tight on a budget, this guide may help you.
Even without a global pandemic keeping people indoors, cosplay has always been a an expensive hobby for many; but with a growing number of people out of work and still feeling the desire to be creative, cosplayers are finding ways to save money any way they can. Regardless of circumstances, here are ten ways to save some money on your next cosplay.
1. Recycling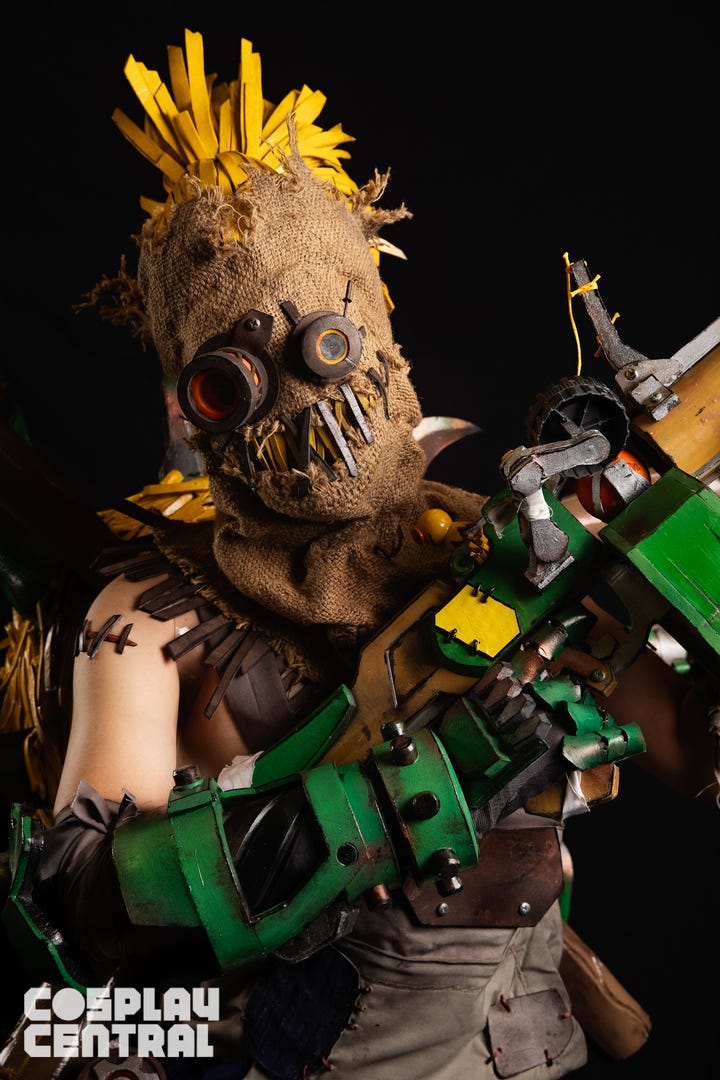 Older cosplays can be recycled into new ones in a multitude of different ways. Cosplays with large amounts of fabric can easily be used to create smaller pieces like shorts, scarves or skirts. Worbla armor can be remelted and shaped into accent pieces or used for detailing work, while foam armor can be repainted or added to. If you plan out your future cosplays ahead of time, you can create a single piece that can be used for multiple different cosplays, saving you both time and money.
2. Thrift stores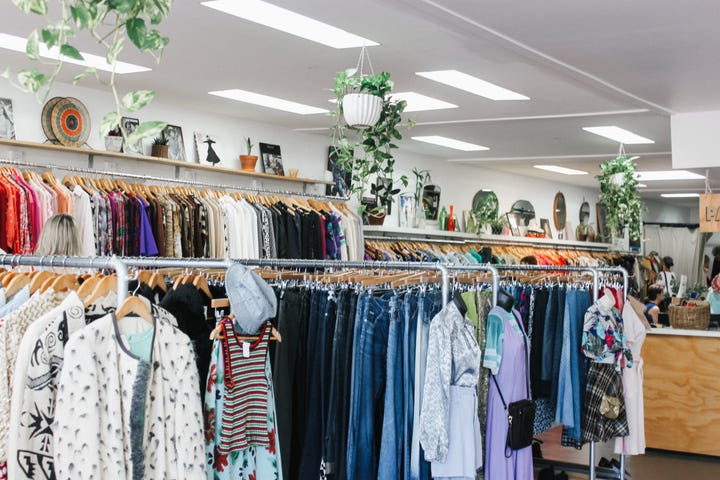 Thrift stores are an excellent resource for cosplay parts and not just in terms of clothing. The toy and knick-knack sections can also be rummaged for prop pieces. At that point, you are primarily looking for things that are the right shapes and sizes. If you were to make Maleficent's staff, you might look for a cheap bat or similarly pole shaped item for the base and possibly a toy ball for the orb on top. With some homemade papier-mâché (newspaper and glue) and paint, you can create a close replica of the prop with all used items.
3. Thinking outside the box
Sometimes all it takes to save money is to think of non-conventional uses for ordinary items. There are so many things you can create from cardboard and boxes are pretty easy to come by, especially with people having to shop online more. I have seen top hats made from oatmeal canisters and jet packs made from broken vacuum cleaners so there really are no boundaries to what you can use to make a cosplay except for your imagination.
4. Swap Parties
Setting up a swapping 'party' with friends is a fun group activity that can still be done from home using Zoom or other group video apps. Start with creating a Discord or FB group with friends who might want to participate. You can even allow friends to invite others that they trust (up to the maximum people able to use the video app you'll be using) to give everyone a wider selection of items to choose from. Trust within the group is important so that everyone feels safe that they will receive their items. After picking a date and time, figure out how to allow everyone the ability to show off what they have to trade while allowing the other participants the ability to claim items as they come up. Make sure everyone agrees to ship their items out within a certain date or if done with local friends, arrange social distancing drop off times.
5. Used cosplays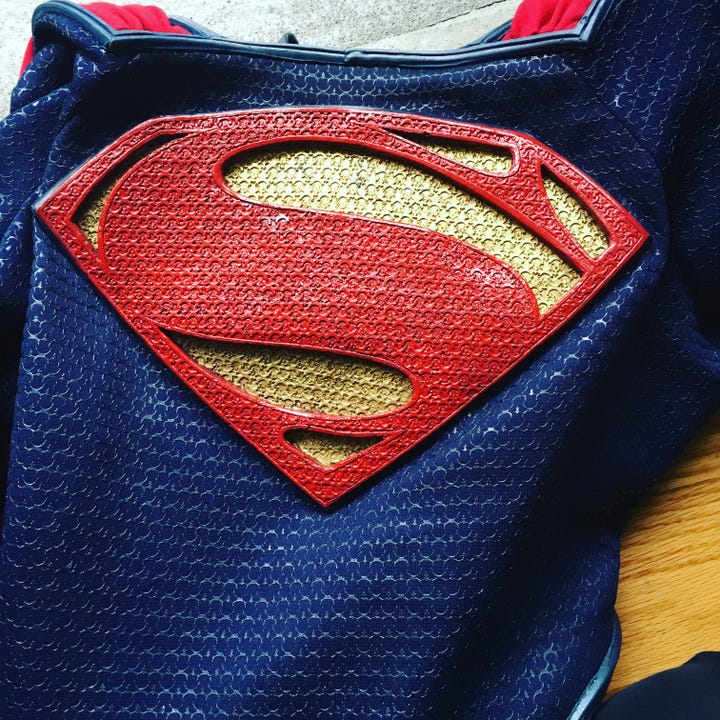 Buying used cosplays not only saves money but gives life to cosplays that aren't being worn anymore. Most people recognize eBay, but there are a few other reselling apps frequently used by cosplayers. Both Poshmark and Depop are used by cosplayers and have numerous listing for cosplays and wigs. Just make sure that you check sizes against your own measurements and review product descriptions and photos thoroughly for any damage or stains. Double check seller ratings and reviews as well. If you are purchasing directly from another cosplayer, use Paypal for payments and "Goods and Services" rather than "Friends and Family" to pay. By using Goods and Services, you will have buyer protection through Paypal in case something should go wrong with your purchase from them.
6. Selling the old, to fund the new
In the same respect as buying used cosplays, selling your older cosplays you don't wear anymore is a great way to fund your next build. Make sure to repair any damages you can and thoroughly clean all parts. Take photos of the cosplay parts in natural lighting and with a neutral background if possible and also list all measurements you can. On top of using the apps listed above, try selling (and buying) on Facebook groups. There are a few general cosplay buy/sell/trade groups with over 10k members as well as fandom specific groups like Disney and Star Wars.
7. Couponing and bargain shopping
For the things you can't buy second-hand, couponing and shopping sales can maximize how much money you save. Every major crafting and fabric store has coupons available on their website or app. Some stores will even allow you to stack multiple coupons in one order (Joanns and occasionally, Michaels) so be sure to double check their coupon policies online. I also always check the clearance racks to see if there are any supplies that will come in handy for future projects. Common supplies are also something to consider purchasing in bulk when sales come up. For example, if you work with fabric and frequently create mock ups; it would be handy to consider buying muslin in bolts for a bulk discount and using a coupon or check remnant bins for large lengths of versatile fabric.
8. Casual cosplays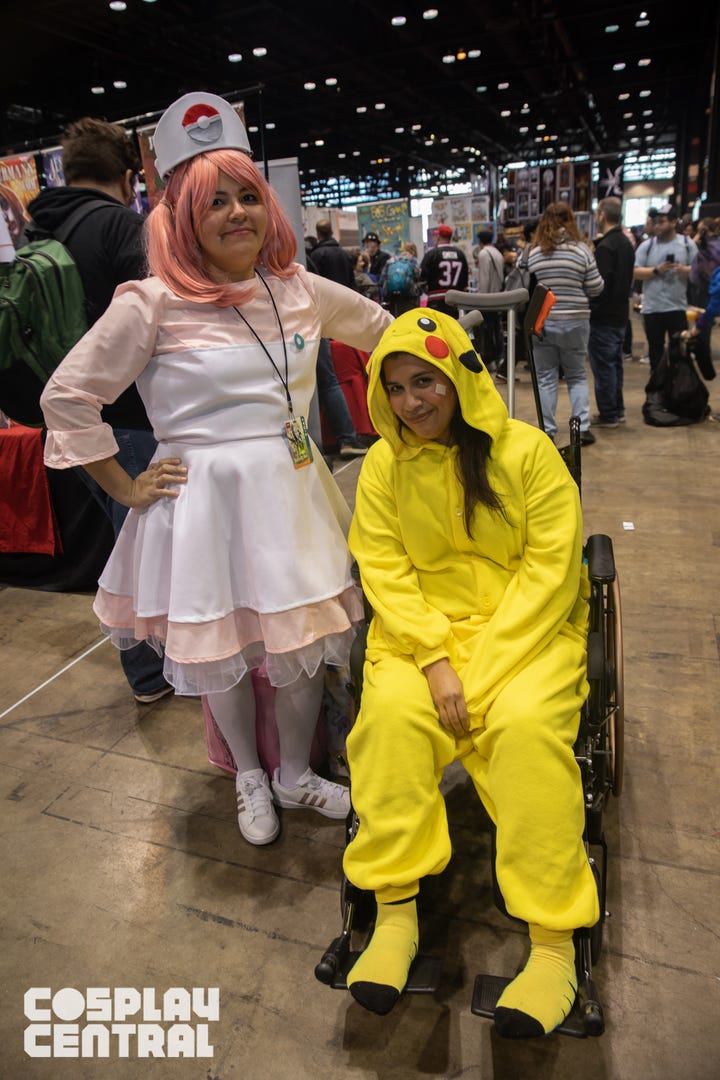 Casual cosplays can be an easier and more affordable way to cosplay as your favorite character. It can also be an opportunity to really get creative with essentially building your own cosplay design. Think about what you would wear if you were the character. Take it further than just picking out clothes in the right color and figure out, what kind of shoes would the character wear? What kind of jewelry? Would they have painted nails or maybe they are a fighter that would have some dirt under their nails? These little details can take the cosplay up a notch and really tailor it to your own take on the character.
9. Team up with friends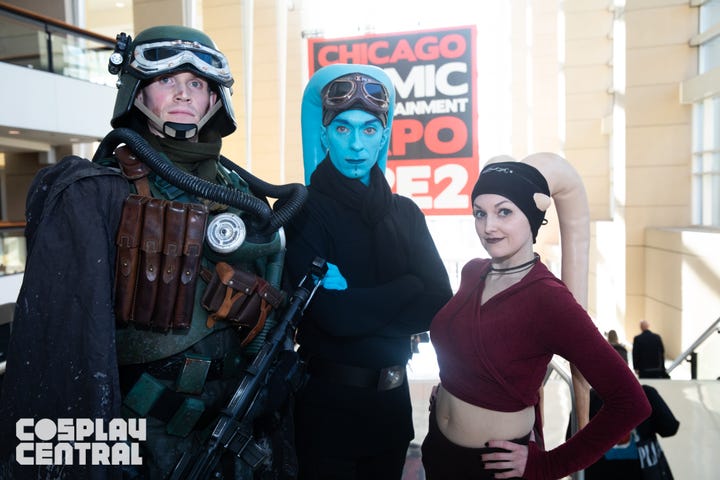 If you happen to have friends that cosplay, working together while building cosplays can be beneficial for everyone involved. Perhaps one person is a talented seamstress, while someone is very quick with rhinestoning. By working together, even if on different cosplays, you can utilize each person's special skill at the same time. The seamstress sews for the group, while the faster rhinestoner gets to gluing and maybe another person starts working on armor pieces. Just make sure that everyone has a job that they can do to benefit everyone in the group and try to utilize each person's skills.
10. Furthering your education
This is probably the most obvious piece of advice; and while initially time consuming, in the end, the most useful. Taking the time to learn new skills means you don't have to pay someone else to do it for you. Plus, once you've learned a skill, you have it forever and simply continue to perfect and speed up your process the more you practice.