10 Zuko Cosplays That Perfectly Portray the Fire Nation Prince
These cosplayers bring the heat as Zuko from Avatar: The Last Airbender.
The character Zuko in the Avatar; The Last Airbender series has one of the biggest character arcs in the entire show. The crown prince of the Fire Nation goes from wanting to capture the Avatar to regain his honor, to ultimately finding his own destiny to help Team Avatar defeat the Fire Lord.
It's no wonder why so many cosplayers enjoy dressing up as Zuko. Between his character arc, his looks, and the famous "hello, Zuko here" line, many want to cosplay the future Fire Lord. Here's 10 cosplayers who have donned Zuko and embody the firebender flawlessly.
10. The Sisters Mischief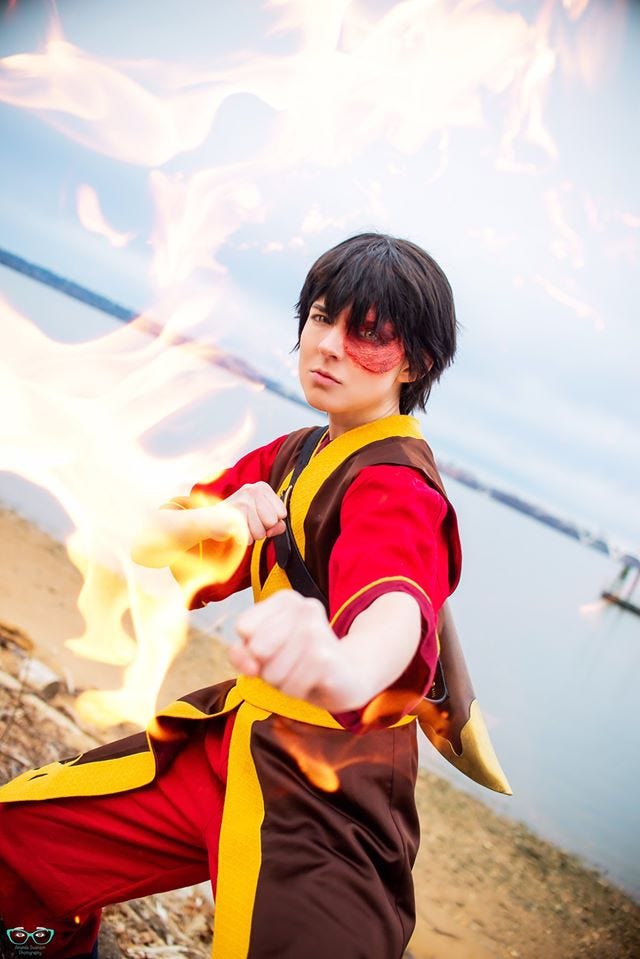 The Sisters Mischief, a group of 5 sisters, create incredible cosplays and even cosplay together. Siffy, one of the sisters, made a great Zuko cosplay that looks both true to the Fire Lord and comfortable! She has even cosplayed with Nimblenoor, another cosplayer that we featured in our 10 Avatar Cosplays.
9. Silhouette Cosplay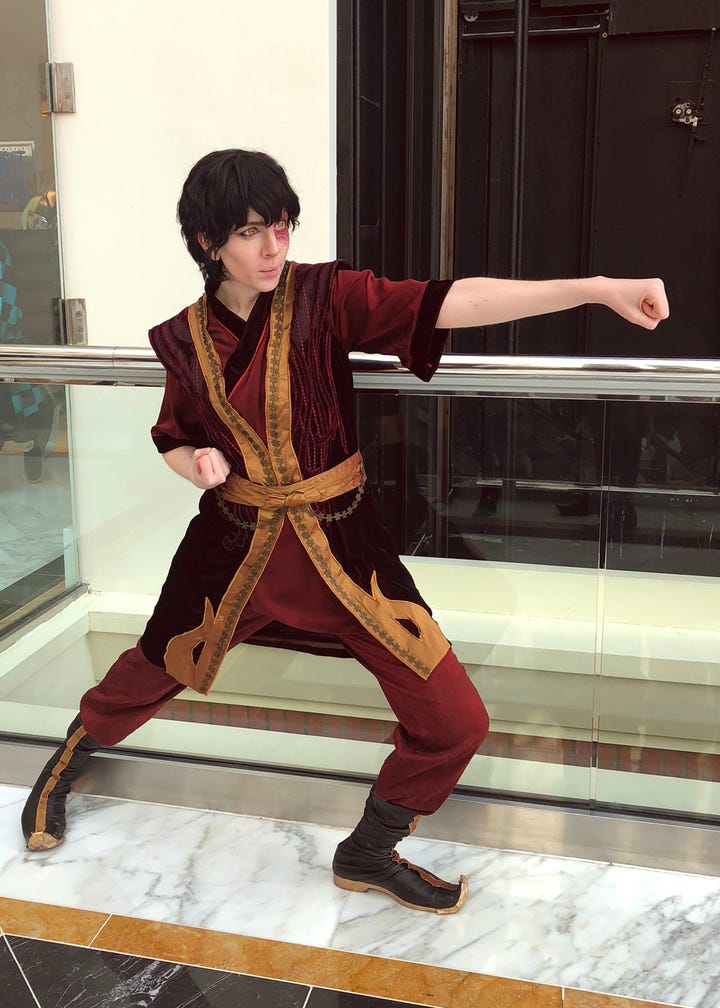 Silhouette Cosplay's Zuko is full of incredible detailing that it looks like something Zuko might wear in the future live action series. She originally created this cosplay in 2015, but has since added embellishments to spice it up even more. She added new shoulder panels, as well as some very fancy velvet appliqué pieces that represent fire. Surely the costume designers for the new live action show can take a few notes from her!
8. Gnomichi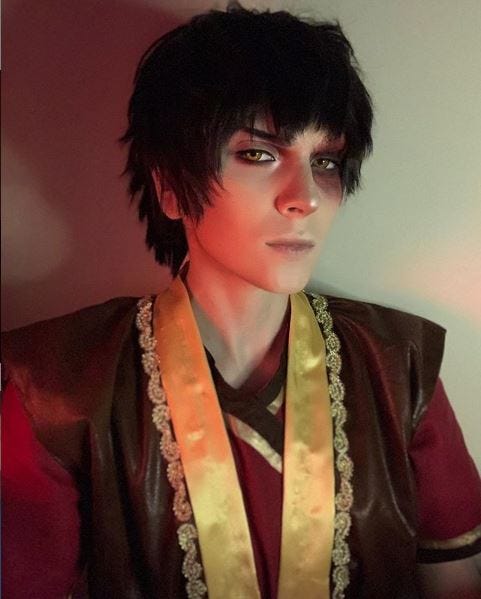 Not only does Gnomichi have the Zuko look, but they also act like Zuko as well. Gnomichi's TikTok shows off Zuko's personality and they do such a great job at impersonating him. Plus, they have also cosplayed Zuko's pre-scar look. Who knows what videos as Zuko they'll make next!
7. Aishwarya_tennekoon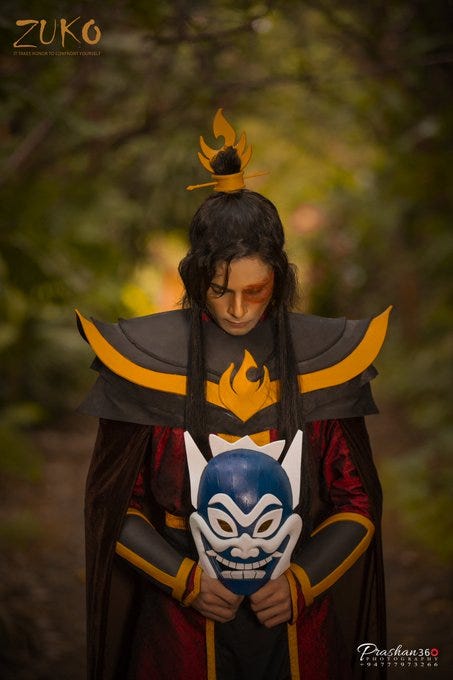 Seeing Zuko become the Fire Lord is always amazing to see. Aishwarya_tennekoon created an incredible Fire Lord Zuko cosplay, and he completed it in three weeks! The Blue Spirit mask is also a nice touch to reflect his past and future.
6. vega.cosplay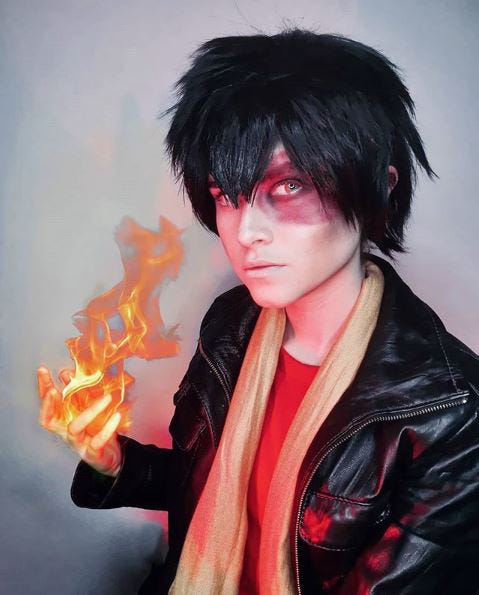 If you've ever wondered what Zuko might look like in modern times, then check out vega.cosplay. With the signature hairstyle and scar, Vega made Zuko look as if he just stepped into real life. The leather jacket could help to keep from getting burned, with the scarf representing the gold colors from the show's tunic. We may need a modern Avatar show after seeing this cosplay!
5. FireFrostCosplay
Most of the time Zuko cosplayers cosplay as his Season 3 look. However, FireFrostCosplay decided to create Zuko's tea shop outfit from season 2. We love seeing this cosplay being created by them, and even better at the fact that they walk around the con with a tea tray as well!
4. ThatTallCosplayer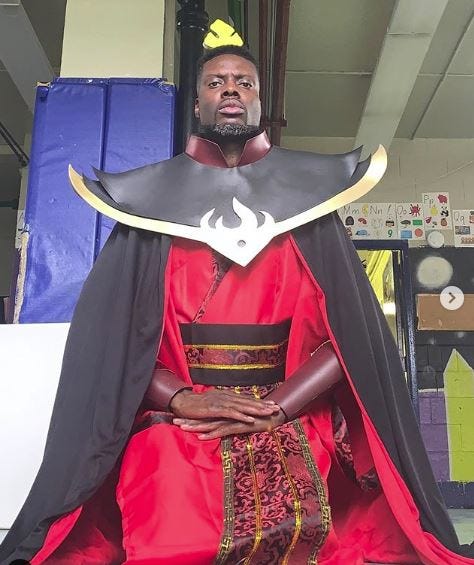 ThatTallCosplayer created Zuko's Fire Lord outfit to look like a true ruler. The pose makes him look as if he's about ready to address his nation and especially regal. The fabric for the robes are also perfect for that of the Fire Nation, complete with the majestic shoulder pauldrons.
3. Effekted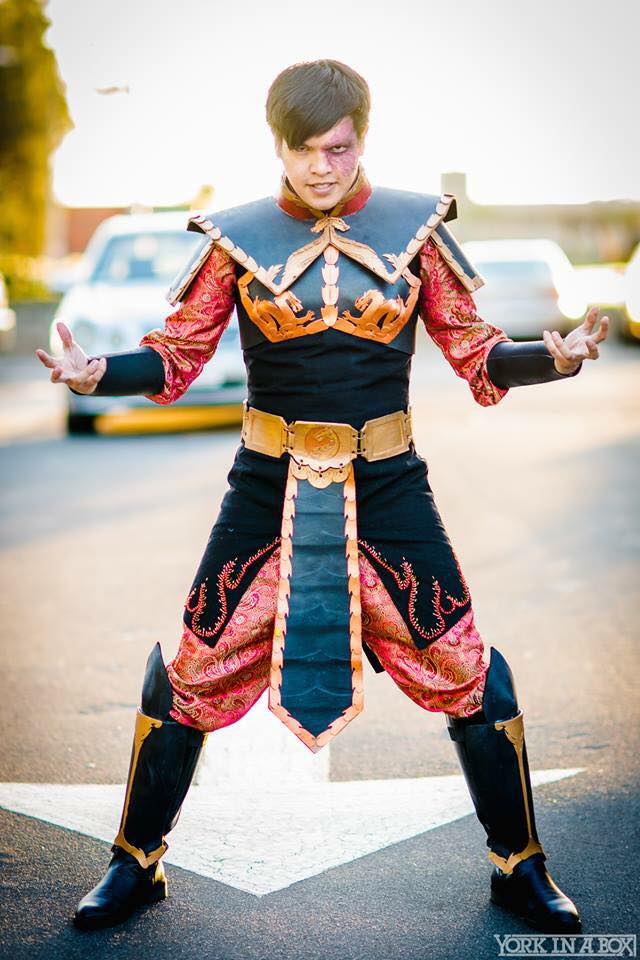 The stunning detailing on Effekted's Zuko cosplay brought him to be on this list. The EVA foam pauldrons have impressive dragon detailing that would work perfectly for the live show. The silk robes also add to the look, followed by the armored belt that helps bring the cosplay together. He looks ready to take on Azula!
2. Juvanixx_project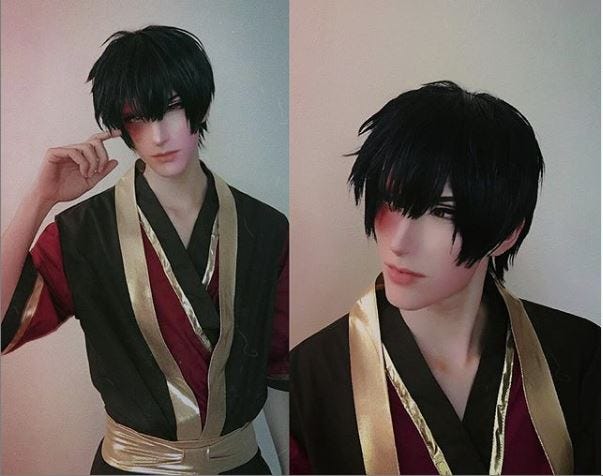 Novan from juvanixx_project recreated Zuko so well that it almost looks like it's from the animated series. The cosplay is well done and the shiny fabric is definitely something a Fire Nation prince would wear. The makeup and hairstyle itself also brings together Zuko's facial features. We'd love to see the rest of this cosplay group create more Avatar cosplays!
1. Dante Basco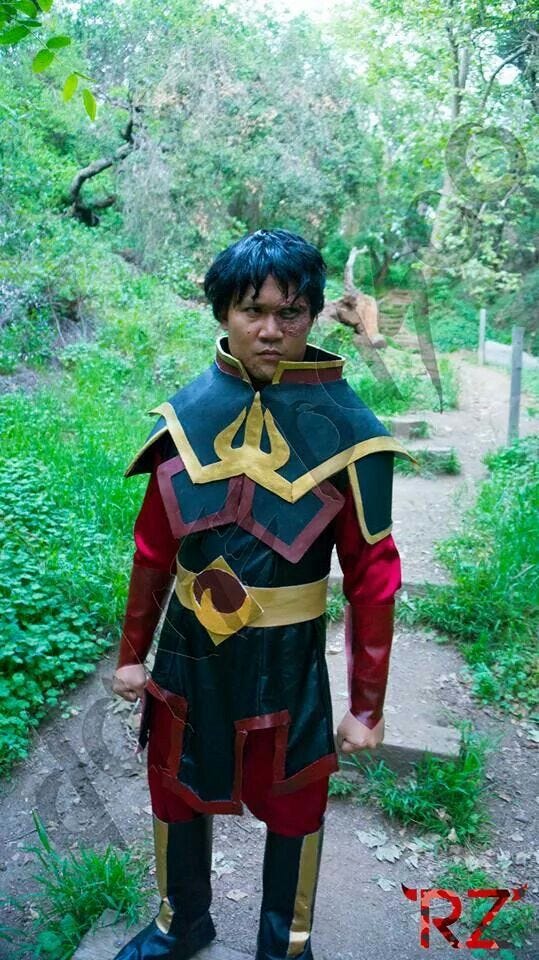 It's not every day that a voice actor cosplays as his own character, but Dante Basco did just that! Back in 2014 he put together his own Zuko cosplay and he looks absolutely fierce! We'd love to see him cosplay Zuko again at a future con. One could only imagine what people would think the moment he started talking and realized he really is Zuko!
Like this list? Want more Avatar cosplays? Be sure to check out our 10 Amazing Avatar Cosplays article too!