Aquaman Cosplayer Recreates DC Hero In Stunning Photoshoot
Cosplayer Billy Dunston and photographer Kickass Designs teamed up in the ultimate Aquaman photoshoot.
Aquaman is officially back with a new movie in production and with it comes new costumes and more. Jason Momoa is reprising his role as Aquaman and we cannot be more excited to see these new looks from the movie. He has already teased two costumes from the movie: his gold and green iconic suit and a new blue and black stealth suit. Honestly, we are super excited to see how and why he wears this new stealth suit.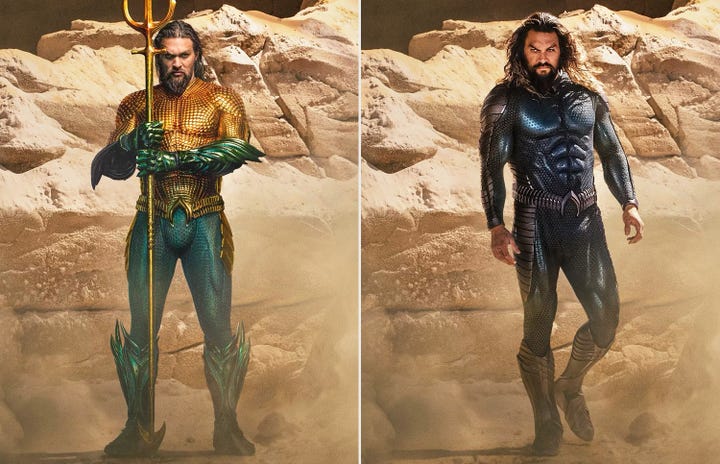 If the excitement for the Aquaman sequel wasn't enough, a cosplayer and photographer duo have put together an insane photoshoot in homage to the King of Atlantis. Cosplayer Billy Dunston (@billyd275th) and photographer Lance Reis (@kickassdesigns) teamed up recently to create a phenomenal photoshoot that would certainly make Jason Momoa proud.
Billy cosplayed as two versions of Aquaman: his green and gold armor and his tattooed look. Billy's armor is a mixture of a lycra spandex suit and foam armor pieces, followed by the iconic trident that Aquaman wields in the movie. His tattoos are also spot on, making him definitely look like the King of Atlantis.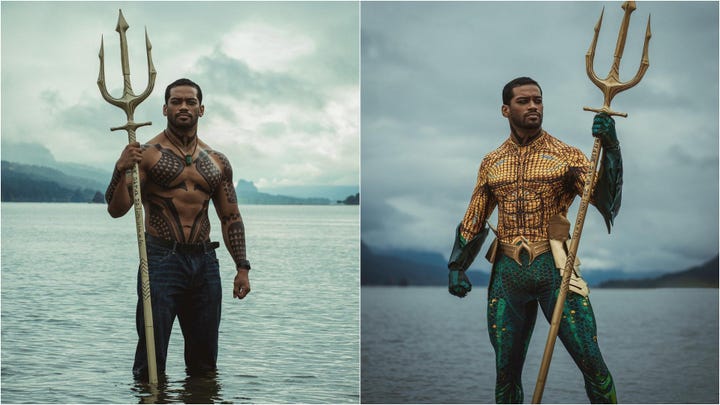 The photos were taken at early hours of the morning in the Pacific Northwest, and we have to say that Lance did a superb job capturing the moment. From the clouds misting over the mountains in the background to the perfect body of water surrounding Billy, the photos look like a scene out of the movie. You can check out all the photos in Lance's recent Instagram set.
Seeing as this photoshoot was certainly a success, we would love to see Lance and Billy collaborate on more cosplay photos in the futre! To see more of Lance's work, be sure to follow him on Instagram. To see more of Billy's cosplays, you can follow him also on Instagram.
To possibly be featured in our articles, be sure to tag us on Cosplay Central's Instagram, Twitter, or Facebook.