Black and BIPOC Cosplayers Discuss Self-Esteem and Toxic Masculinity
Five male BIPOC cosplayers give their thoughts on issues regarding self-esteem and masculinity in the cosplay community.
As I scrolled through various cosplay hashtags, I noticed a number of the non-white male cosplayers rocked a lot of looks that involved masks ala Spider-Man, Deadpool, and Iron Man. It made me wonder, why? So while I set out to talk to non-white (or rather BIPOC) male cosplayers about this, what came from our conversations were issues they'd faced within the cosplay community as well as their self-esteem, the pressure of masculinity that can be placed upon them by society as a whole, the industry's top cosplayers, and how some of the popular cosplayers' inaction caused one to think differently about them.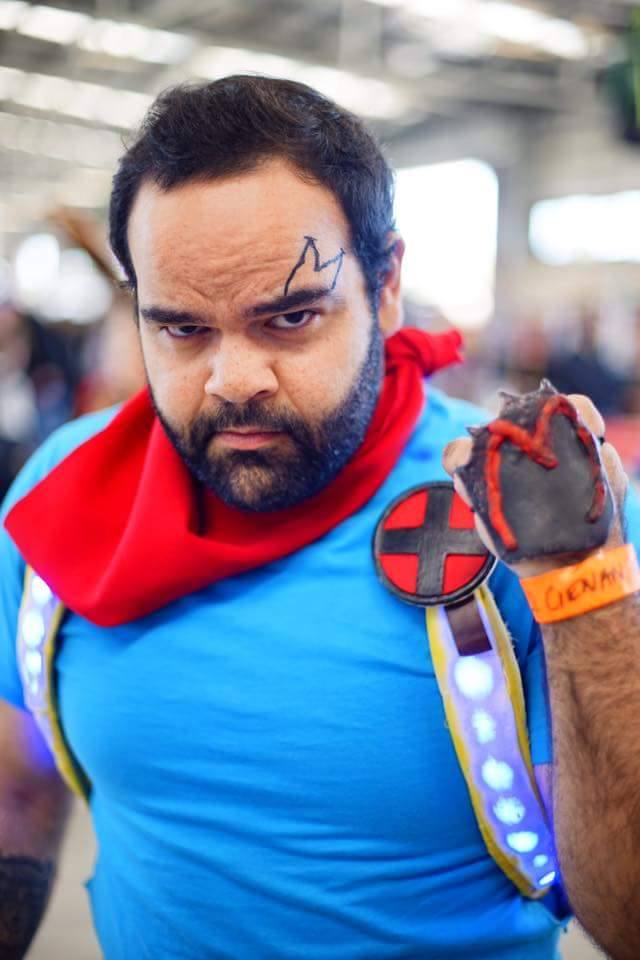 The following welcomed insight from Todd Wayy (@todd_wayy) who is still in his cosplay honeymoon phase with only about 365 days under his belt; Akeem (@tallelf24) whose old friend's costume designs turned him onto cosplay; 'Sailor Moon' fanatic Marcus (@marcusdrocionyc) who has five years of amazing looks to his name; Shine (@kaiserwolfe_art), another five-year vet with a little sister he has to thank for getting him into it all; and Cienen (@cienanm) an Indigenous cosplayer from Australia.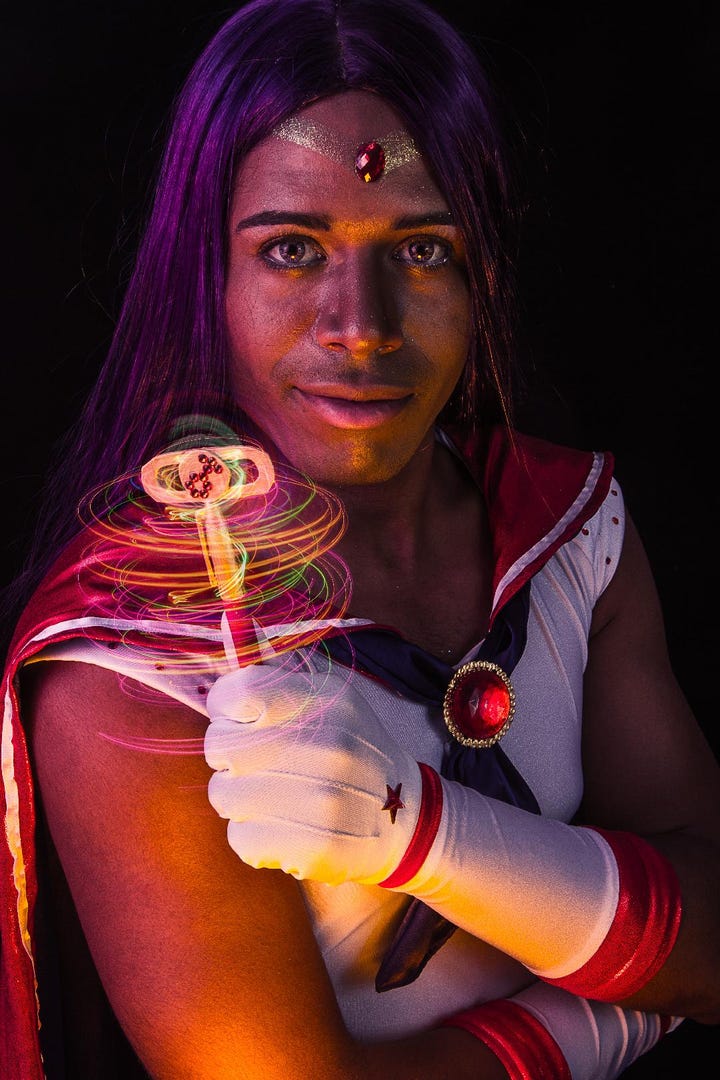 All five men noted not seeing many characters who looked like them in the things they loved to watch, but Shine noted it was slightly different in his circle, "I feel the Indian crowd, and most performers, are drawn towards things that are more mainstream and the geek pop culture hasn't reached that stage yet, mostly because of the demographics. A majority of the Indian population is still unaware of what is all going on at the pop culture front and it's mostly the urban population that is drawn towards it. But I do see a change in status quo happening." That change is something Akeem has noticed but admitted that "we still have a long way to go."
Which is true on all fronts. See, while things are getting better for say, Black characters - the same can't be said fast enough for Indigenous people. Yes, FX does have a show on their upcoming schedule about teens on a Native American reservation coming, but...that's it? Well, I guess you could count the some five minutes a Native American character was in 'Suicide Squad.' Which is hard to count when you think about the fans out there who were stoked to see Slipknot on screen. Fans like Cienen who said, "It is disappointing to see the lack of Indigenous representation on screen in major motion pictures," adding that when they are on screen - studios tend to build them up and instead showcase them in "ways that perpetuate a stereotypical view of a culture, as opposed to building it up which must be done."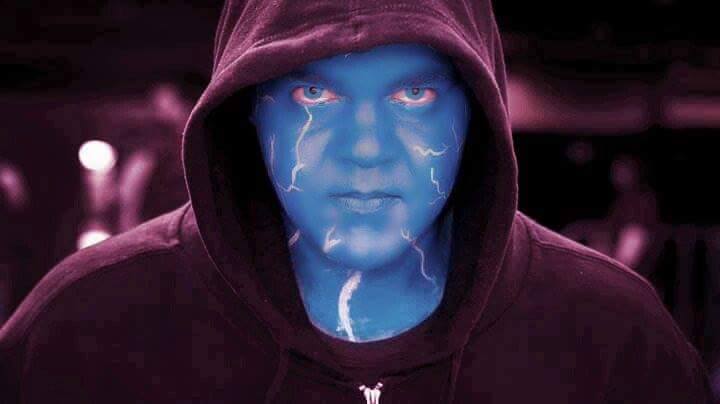 Stereotypes are just one of the major issues that can spawn from the media that make their way into the cosplay realm. We talked about it in terms of cultural appropriation before, but for these cosplayers - putting their culture at the forefront is how they make themselves seen. Cienen has rocked the Aborignal flag on his arm for a Bishop look, and Akeem's worked in African tribal face paint into his. As for Marcus and Todd Wayy, utilizing their natural hair has been a huge factor for them. "I can recreate a costume to fit my body and replicate the same wardrobe of a particular character, but I am a man of color. I can't just put certain wigs or hair on my head and look good," said Marcus.
At the end of the day, these cosplayers are just doing what any cosplayer does and that is dressing up as characters they admire and race should never be an issue because as Cienen said wisely, "cosplay is a creative expression." However, some get stuck on the idea that skin tones have to match and that has been an issue for Todd Wayy, Akeem, and Marcus - all of whom are Black men.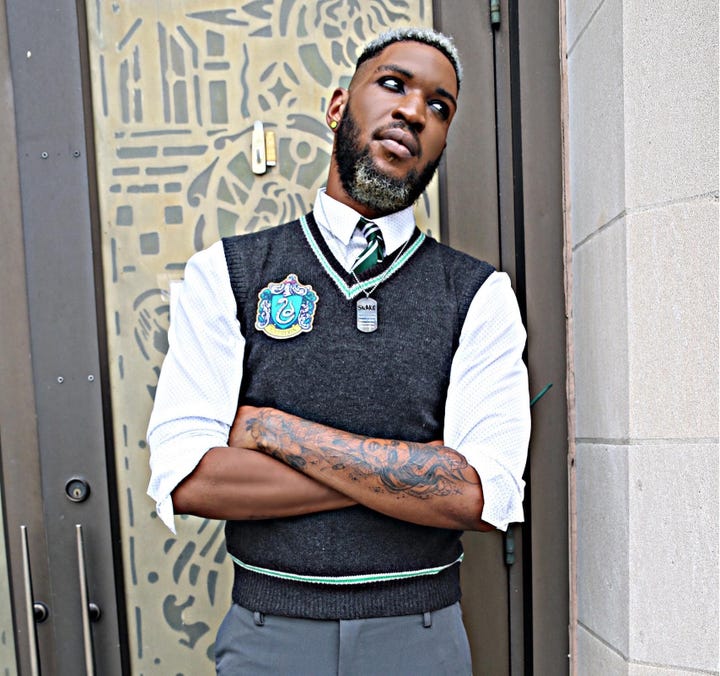 "Surprisingly it happens way too often...being categorized as the 'Black version' of a character when I should just be said character, and not racially categorized," said Todd Wayy. While Akeem admitted, "I was told I should just cosplay a Black character so my cosplay would be more accurate." As for Marcus, he too has felt some racial backlash for his character choices, "If I'm Batman, they will comment something to the effect of 'Black man.' I specifically remember cosplaying the Yellow Power Ranger and was told that I should do the Black one because the Yellow Ranger is supposed to be Asian. Which is not true for either. Anyone can be any color Ranger they choose."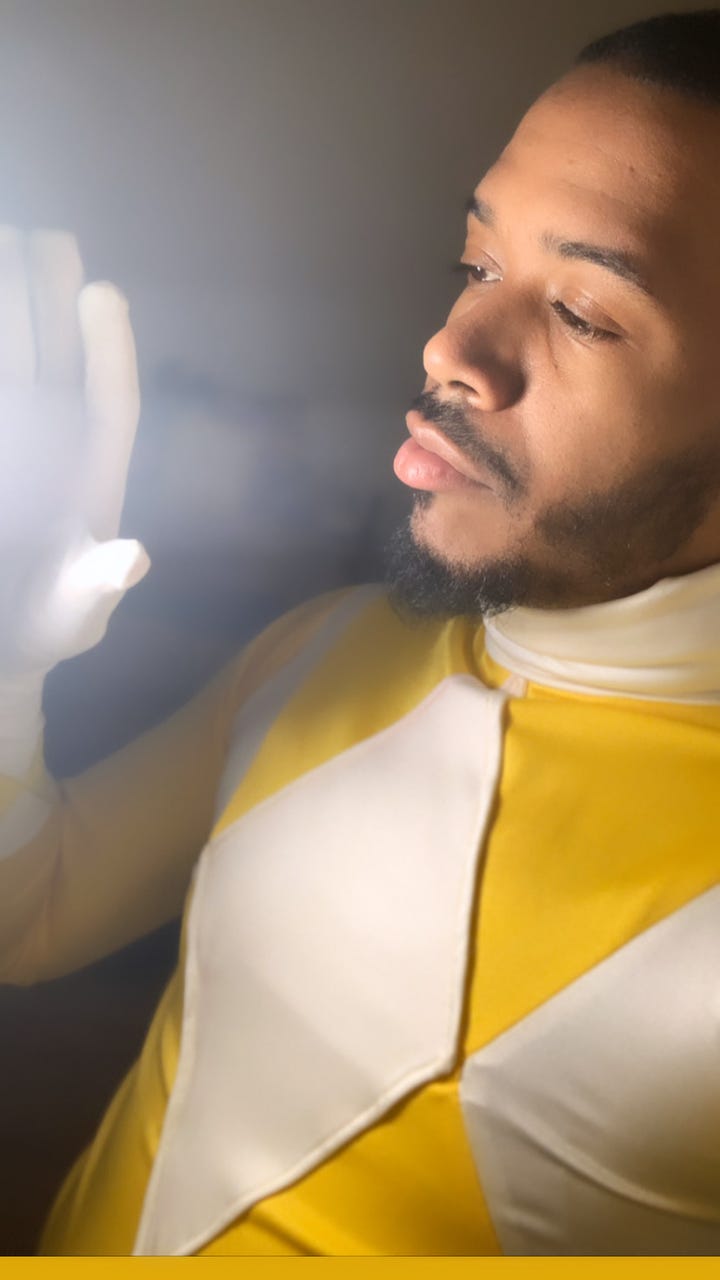 A big issue for Cienen came when he noticed that some of the top cosplayers he had come to admire, the one's with large platforms who could help enact change, were silent when it mattered most. "When the Black Lives Matter Movement started, many of these cosplayers didn't feel it right to utilize their platform, of millions of followers, to voice their opinion on the civil rights injustices seen. I've always been told that silence is acceptance, so no matter what your outlet, you must use your voice on such critical discussion."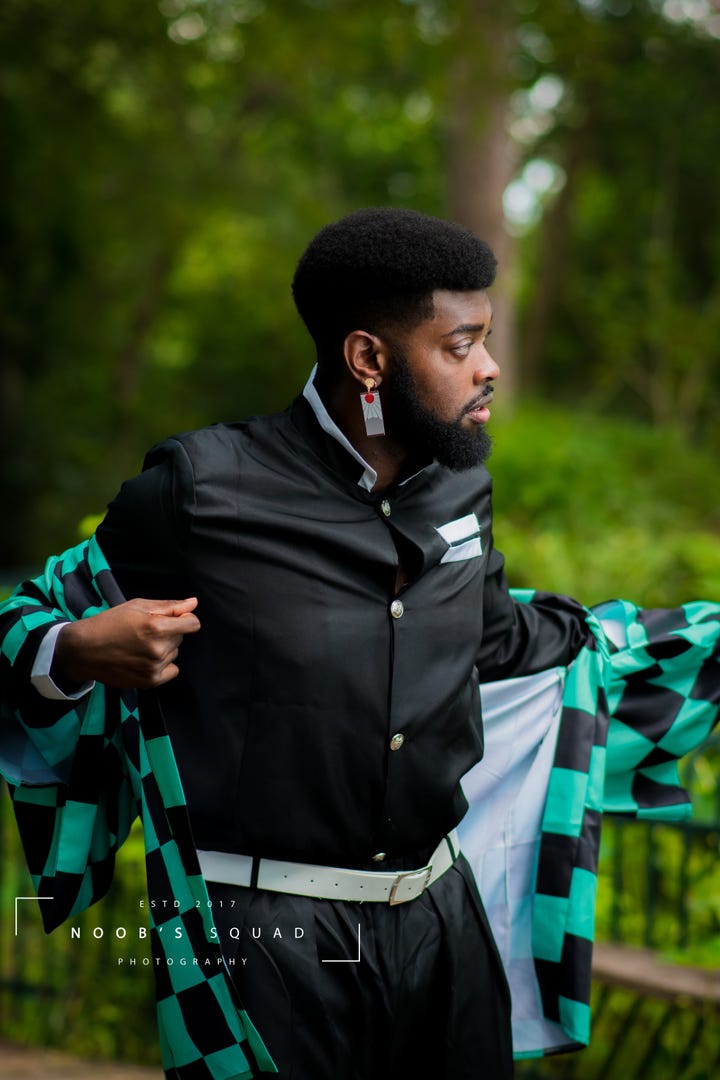 Cienen was talking about the cosplayers who don't just dress up as a hobby, but as a career. We've all seen them. They're usually very attractive women who look as if they'd just walked out of a video game, and if they aren't women - they are typically white men. A couple of our cosplayers admitted that the more famous cosplayers fall into the whole "sex sells" idea, while Shine noted something important - those who care about the art and craft of cosplay don't care about the fame of it all. Despite being a sound sentiment, it is hard for someone like Marcus to ignore the elephant in the room, "A white male cosplayer and I can wear the same costume, I may wear it better than he does but more people will praise him because the idea of black cosplayers is not as socially acceptable as white cosplayers."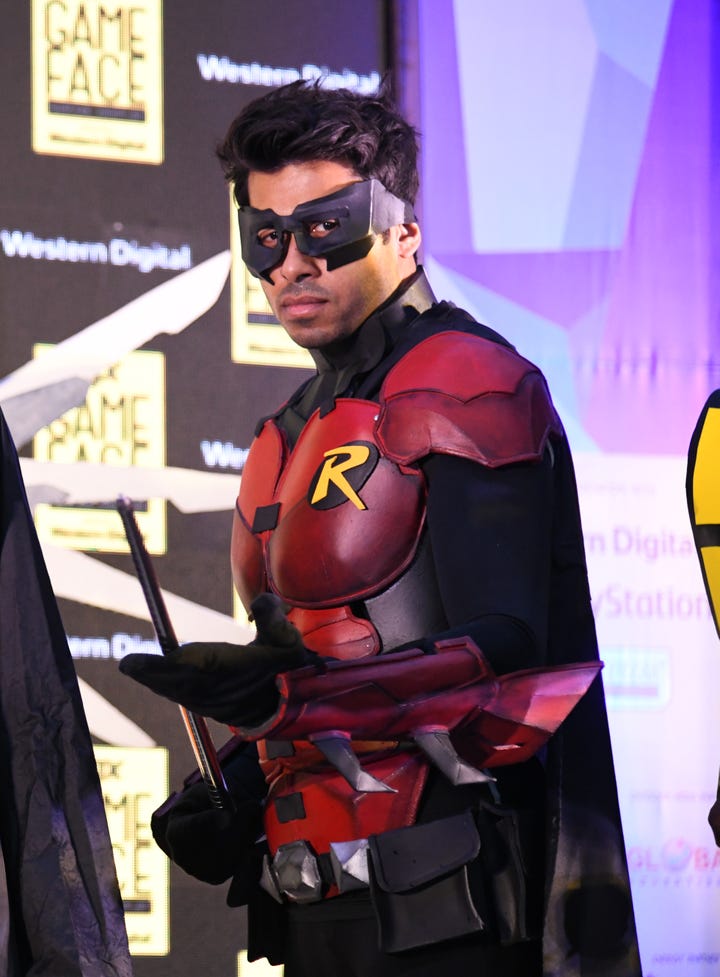 For me, seeing those modelesque women at conventions can still mess with my 30-something-year-old mind and self-esteem so I could only imagine the more famous and GQ-looking male cosplayers have put similar self-doubt into men walking around those convention halls. Akeem struggled with the idea that his looks weren't good enough in the beginning because his facial features and hair were so different from the characters he wanted to portray, and Shine admitted he was picky about his looks too, but more so because of his body. However, with time each of them have grown more confident with themselves and their looks. Especially Marcus, our only cosplayer who showcases gender-bent looks regularly. Something not everyone is always on board with.
Every culture has their take on what a man "should be" and for so many it's not only toxic but restrictive. Something that has always boggled my mind because growing up, and even today, I'm very much a tomboy and have never been made to feel bad or weird about it. Which has not always been the case for boys who've acted or wanted to appear more feminine. We're getting more accepting as a society, but like Akeem said earlier in terms of racial representation, we also still have a long way to go. Luckily, people like Marcus aren't sweating the naysayers. The 'Sailor Moon' inspired fan said, "Black men are given a handful of characters to choose from but our white counterparts have 100's and 1000's of characters. Cosplay is for everyone to express themselves," adding, "We shouldn't limit ourselves."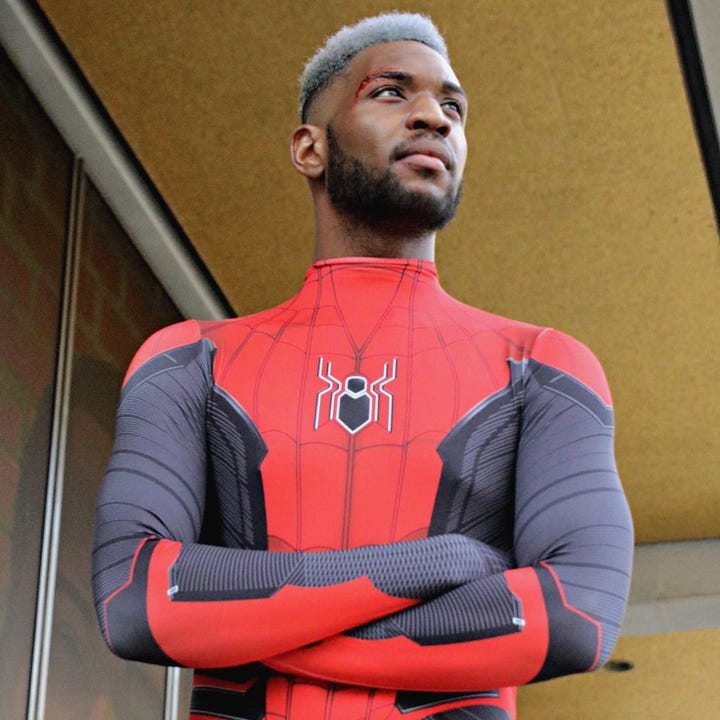 This leads us to the whole thing that brought me here, non-white male cosplayers and masks. It wasn't a trend many of these cosplayers noticed, but it did lead us to talk about the most infamous masked hero out there, Spider-Man and why maybe so many fans of various backgrounds often clamor around that character. Kevin Smith, who everyone knows as the ultimate fanboy and director, once said Spider-Man continues to be so popular because behind that mask could be anyone.
"A character like Spider-Man is symbolic of the fact that anyone can be a hero. The true essence of the character, rather the hero lies in the fact that it is the mask and the symbol that makes him/her the hero and the person putting on that very same mask can be anyone from any walk of life," said Shine adding, "Peter Parker is Spider-Man but so is Miles Morales. If I'm putting on a Spidey mask, it's not because I CAN cosplay him; it's because I am becoming a part of the fraternity that idolizes him and feels what hundreds like me would feel, like a hero!"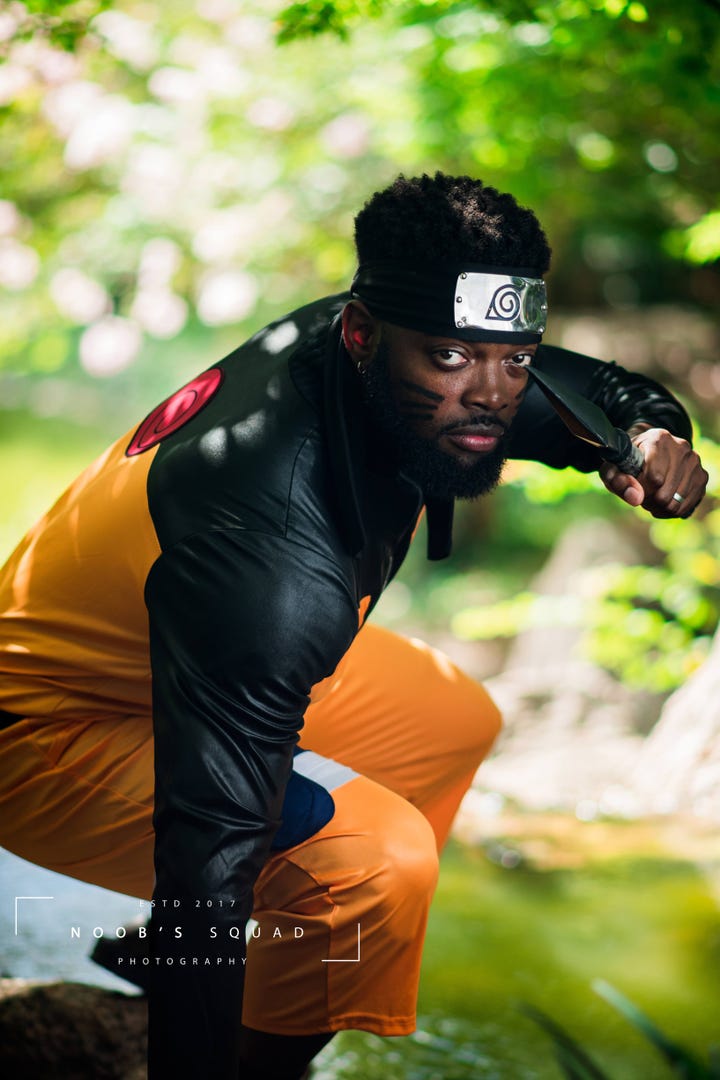 Because unlike say...Batman, Spider-Man has given fans so many notable variations in not only comics but in the Oscar-winning 2018 film 'Spider-Man: Into the Spider-Verse.' While that's a beautiful sentiment, cosplayers like Todd Wayy doesn't rock masks for his looks often because he doesn't want to hide from the world.
Something I'm sure Cienen would agree with because while we talked about heroes and cosplayers that wear masks, he pointed out the likes of Luke Cage and other Black characters who don't wear masks and how that has a bigger impact on the world. Which in turn leads us to not only more representation in pop culture, but more fans around the world feeling seen. Something that then helps push fans into portraying a more well-rounded crop of characters.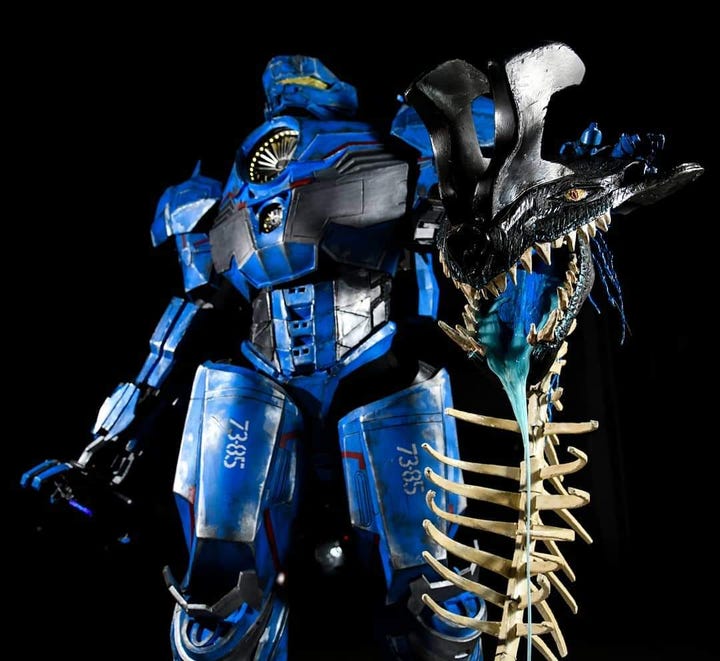 So for those who have yet to step into the shoes of their favorite superheroes, anime characters, and whatnot because they feel they don't racially match up - forget all that. These five cosplayers have proven cosplay isn't about that. It's about, like Cienen said, creative expression. Take their advice and don't limit yourself, have fun surrounding yourself with likeminded people, don't worry about what others may think, never be afraid to express yourself, and let loose.