Carnage Cosplayer Looks Straight Out Of Venom Movie
This cosplay by Mayan.Goddess is ultimate insanity! It's Carnage!
Venom: Let There Be Carnage Directed by Andy Serkis is the sequel we've all been waiting for! Reprising his role as Eddie Brock the reporter who became the host body for alien symbiote Venom, Tom Hardy stars alongside side new-coming player Carnage played by Woody Harrelson. Many critics have named the sequel as a Marvel horror film. Sounds thrilling! But from what we've seen in the trailers, Venom: Let There Be Carnage will retain it's silly yet violent action-packed theme within a love story.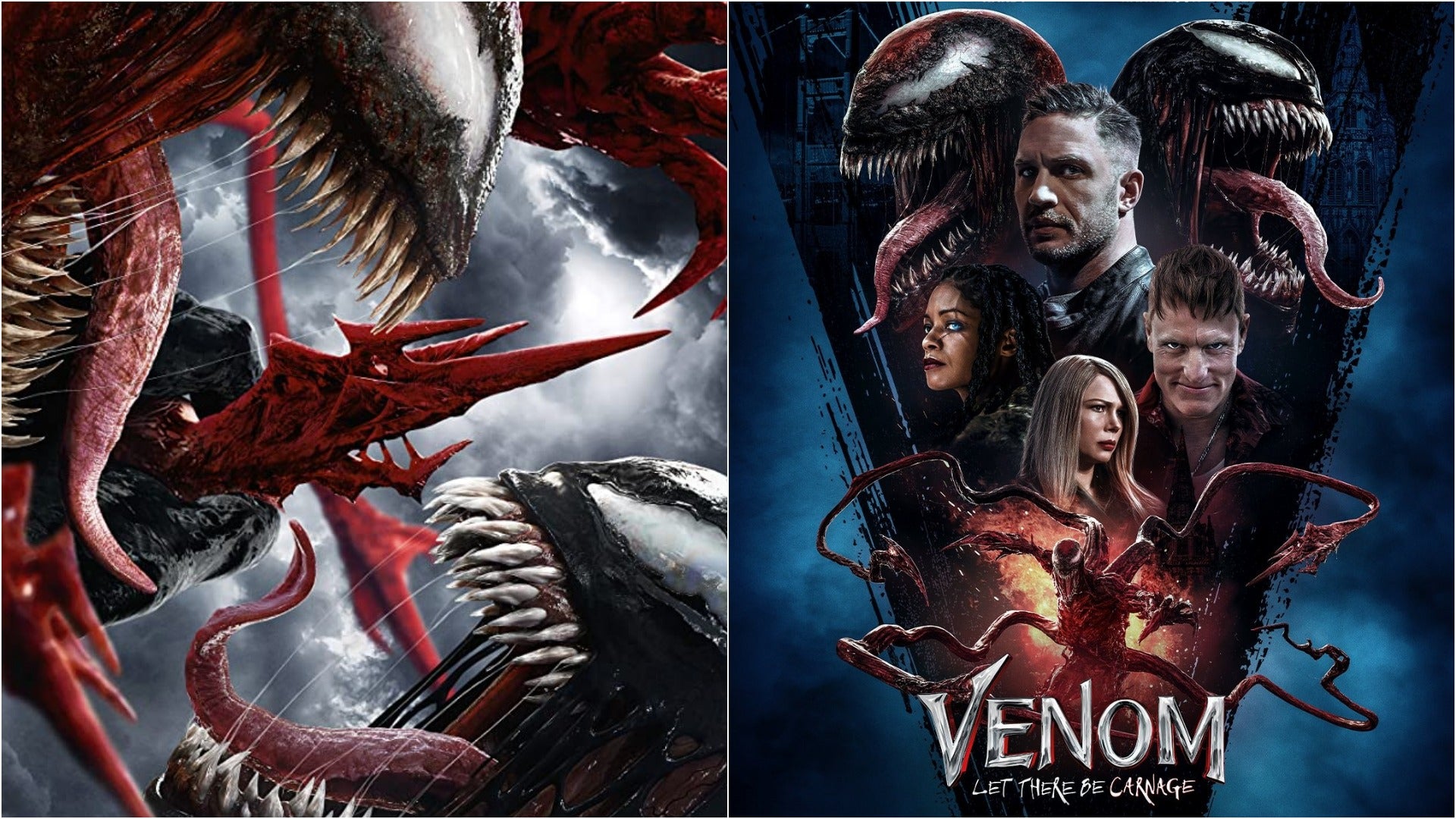 There have been some extraordinary Venom and Carnage cosplayers out there and Mayan.Goddess is one of them! The cosplayer did an incredible cosplay photoshoot with photographer valerieritaphotography that will blow your mind! The team worked together to create several stunning and delightfully evil images.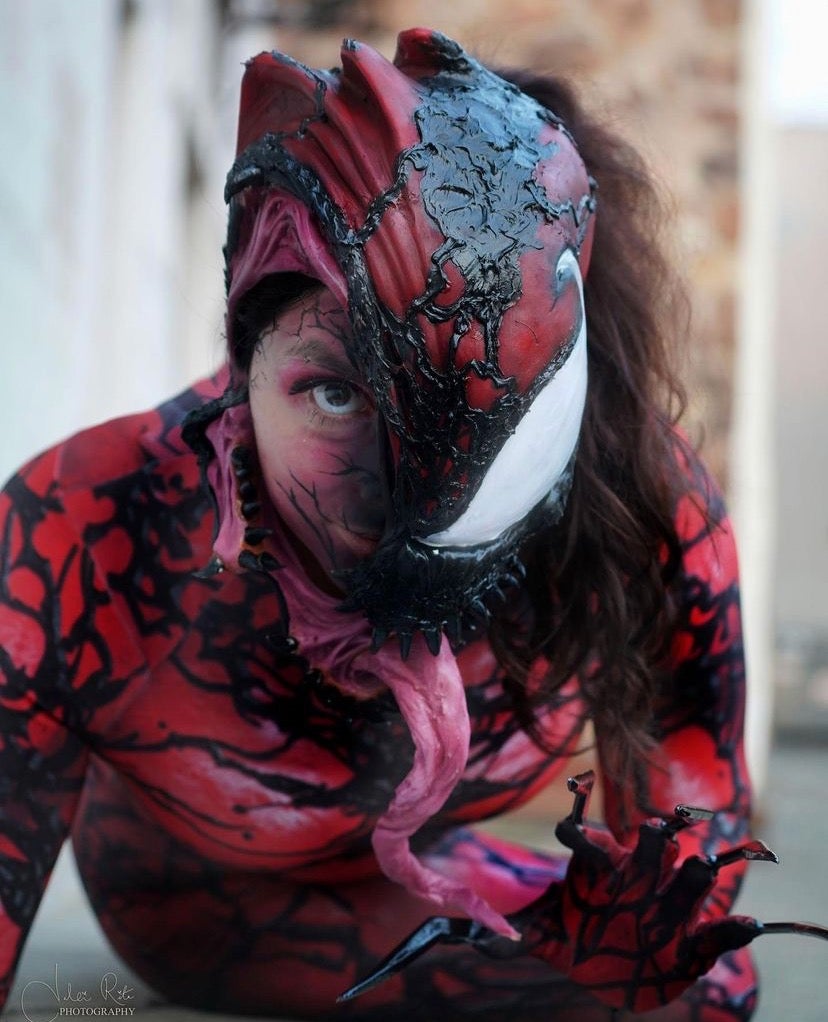 Mayan.Goddess purchased her mask from rebirthmxd and her suit from therpcstudio. In a recent Instagram caption, the cosplayer commented on the demand for her to wear a "zentai-suit," and her response is absolutely brilliant. She said, "I've had quite a few people ask me to do a zentai-style cosplay for a while so I could 'show off my stuff.' Umm…. Eww? So I figured that if I was going to do a zentai suit, I may as well make it delightfully terrifying. Besides, it's fun being bad… 😈"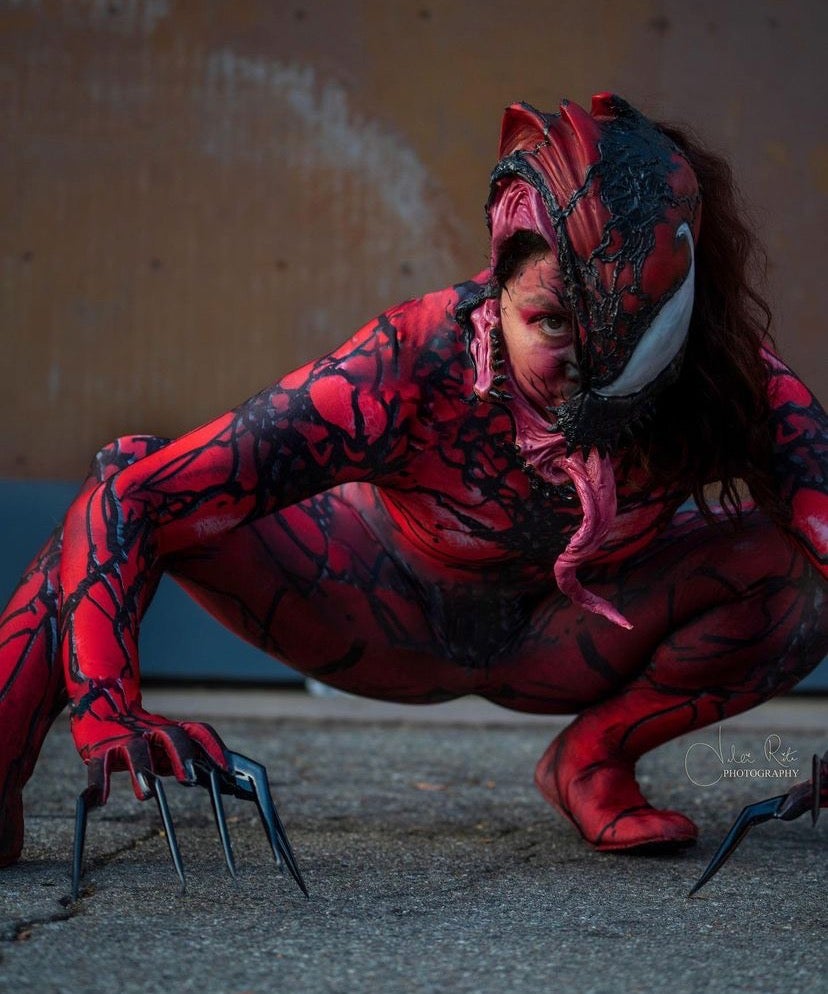 As terrifyingly brilliant as this cosplay is, we are truly obsessed with the details of it. Our favorite part has to be the face cutout which so wonderfully captures Mayan.Goddesses expression and masterful makeup. The linework here is stunning! If this cosplay didn't get you hyped enough to see the movie, we don't know what will.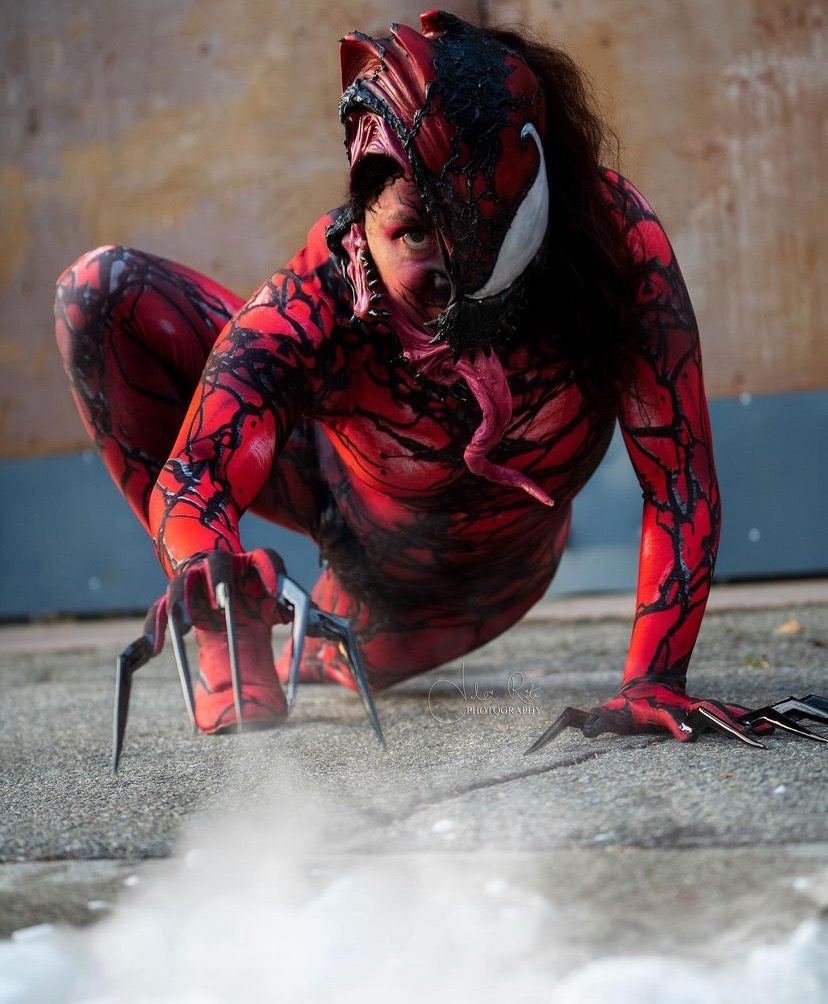 When Mayan.Goddess isn't giving us her chilling glare; she's volunteering for the charity KidsCanCosplay, Twitch streaming, or cosplaying as her go-to superhero Wonder Woman. Keep up with Mayan.Goddess on Instagram, Facebook, and Twitch.
Sony's Venom: Let There Be Carnage premieres October 1st, 2021 in theaters.
To possibly be featured in our articles, be sure to tag us on Cosplay Central's Instagram, Twitter, or Facebook.