This Charizard Cosplay Is The Ultimate Fire-Type Pokemon
Camislyce's Charizard cosplay includes fully functioning wings!
Pokémon is one of the most iconic franchises in video game history. With hundreds of Pokémon to collect and dozens of different games to play, Pokémon is certainly one of the most well-known series to date. Pokémon is also celebrating their 25th anniversary this year and fans are showing their support and love for the game series on social media.
It's no surprise that cosplayers have been cosplaying Pokémon characters for decades. Between the anime series and the video games, there are plenty of characters to cosplay like Team Rocket and Ash Ketchum.
Other cosplayers like to create Gijinka cosplays of Pokémon. Gijinka is a Japanese term that means to "humanize", which cosplayers like to do with Pokémon since it gives them more creative freedom in creating the cosplay.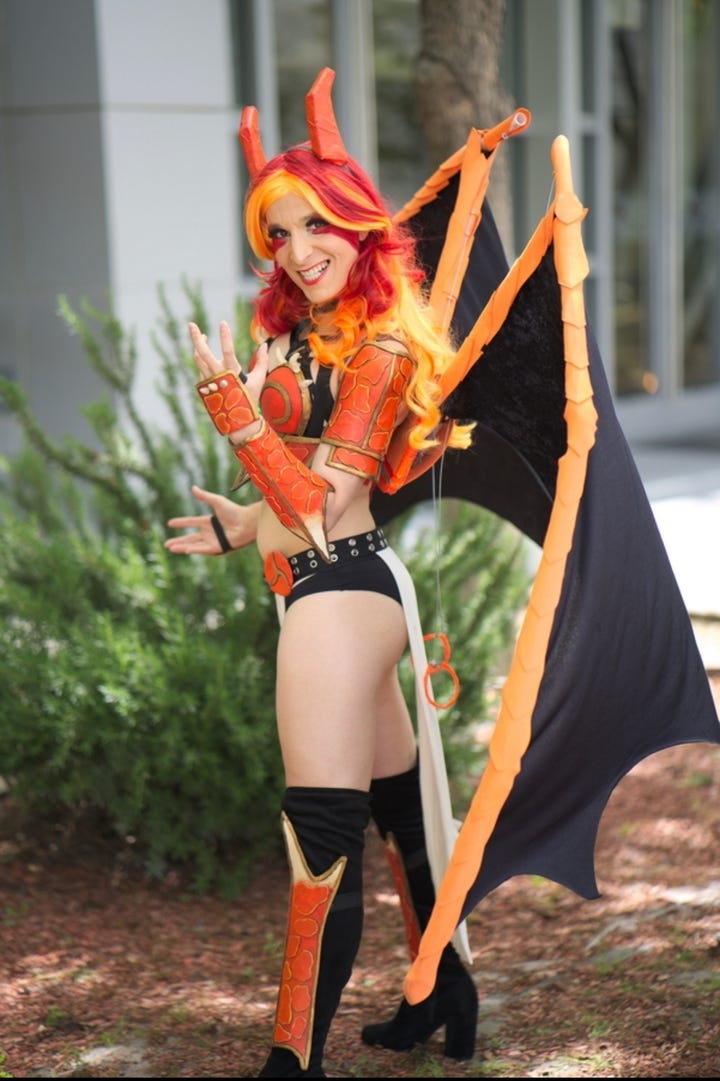 One cosplayer named Cami (@Camislyce) has spent quite a few years creating a Charizard cosplay that is absolutely stunning. Cami started making her Charizard cosplay back in 2016, starting off with a simply pull string wings and basic armor made of Worbla. It was one of her first cosplays she made completely by herself.
Cami also explained to Cosplay Central why she chose Charizard as one of her first cosplays. "I love winged cosplays in general but always had an affinity to Charizard as it's the evolved version of my favorite starter pokemon, Charmander."
After her first Charizard cosplay, Cami felt like she could upgrade it even more to her liking. She made new pieces of armor that include impressive scale work, light up green LEDs, and fully automated remote control wings. The wings span 16 feet when fully deployed, which would be incredible to see in-person at a convention.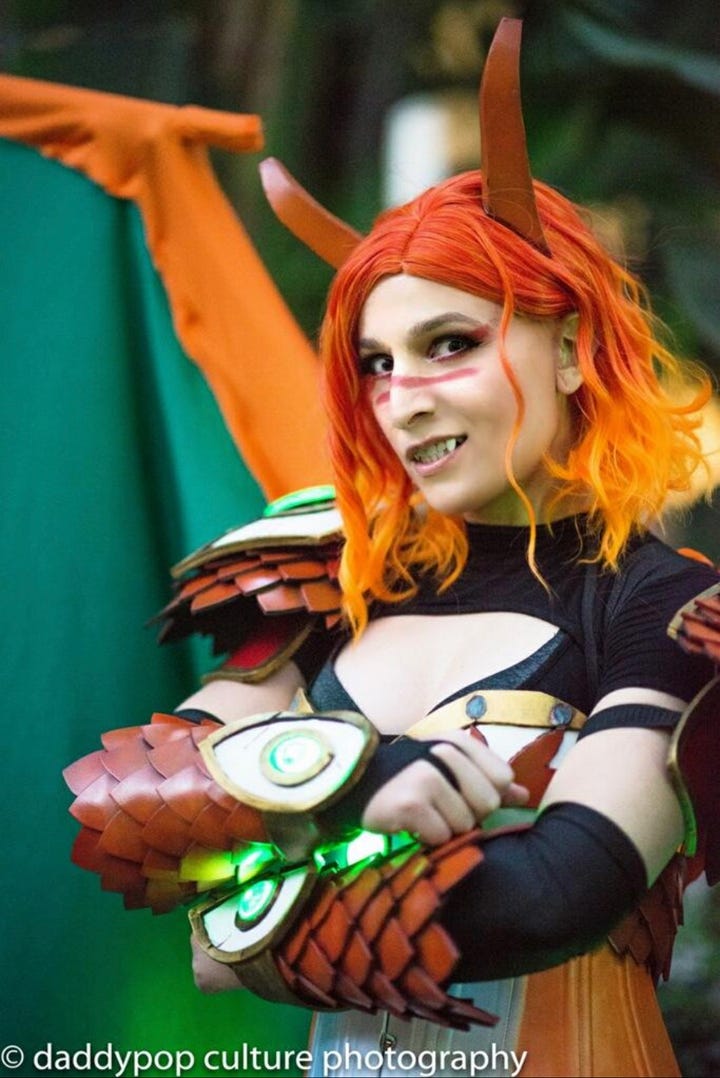 "People really like it, but then lose their minds when they see the wings deploy automatically," Cami told Cosplay Central. The remote is hidden in her hand, which she uses to deploy the wings.
When asked if she had any future plans with Charizard, she explained, " I would like to cosplay some of the further evolved versions of this one, but I'm known in the cosplay community as Charizard and am really happy with the current version I have."
Cami is looking forward to going back to conventions since they allow everyone to see their favorite characters and it brings people together in their fandoms. "I also really love seeing the creativity that goes into these amazing projects, especially characters no one else has done before."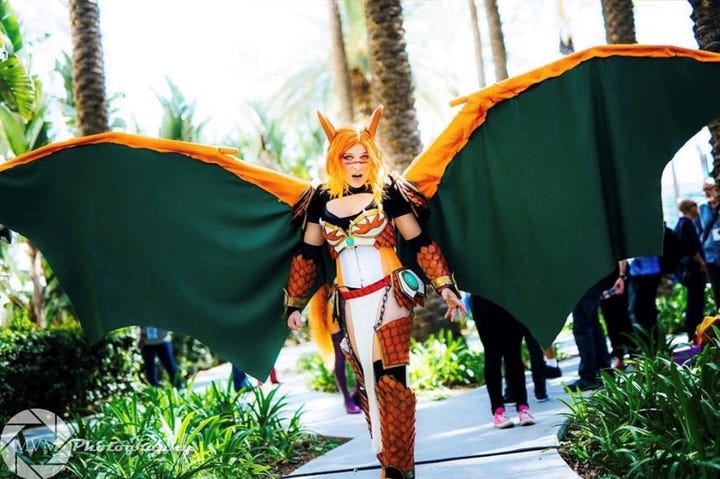 For those wanting to start out cosplaying or are new to the hobby, Cami gave some valuable advice: "Do not compare yourself to others. There will always be room for improvement. Focus on building up your skills, and have fun with it. There's no wrong way to cosplay as long as you are having fun. Never forget why you started cosplaying in the first place."
You can follow Camislyce on Twitter, Instagram, and Facebook for more of her cosplays and photos of her Charizard build.