Cosplayers Share Their Mental Health Battles During The Pandemic
These cosplayers discuss how the pandemic has affected their productivity with creating cosplays.
It's only going to be a month, max.
That's the lie I told myself last March as news of a severe disease spread almost as fast as the virus itself. Nobody could have guessed that over a year later, we'd still have headlines dedicated to COVID-19. Alas, here we are and in that time we've all suffered in some way shape, or form because it wasn't just a pandemic we were dealing with.
When the news wasn't reminding us of death tolls, video of a police officer standing on the neck of a Black man for over nine minutes played on a loop, as did emerging stories of violence against members of the Asian and trans communities, as well as protests against - of all things - the bare minimum to keep us safe, masks. With all that said, our collective mental health has taken a 'Street Fighter' level beating and while everyone has been hit by the chaos, I wanted to shine a light on how all of this has impacted those in the cosplay community.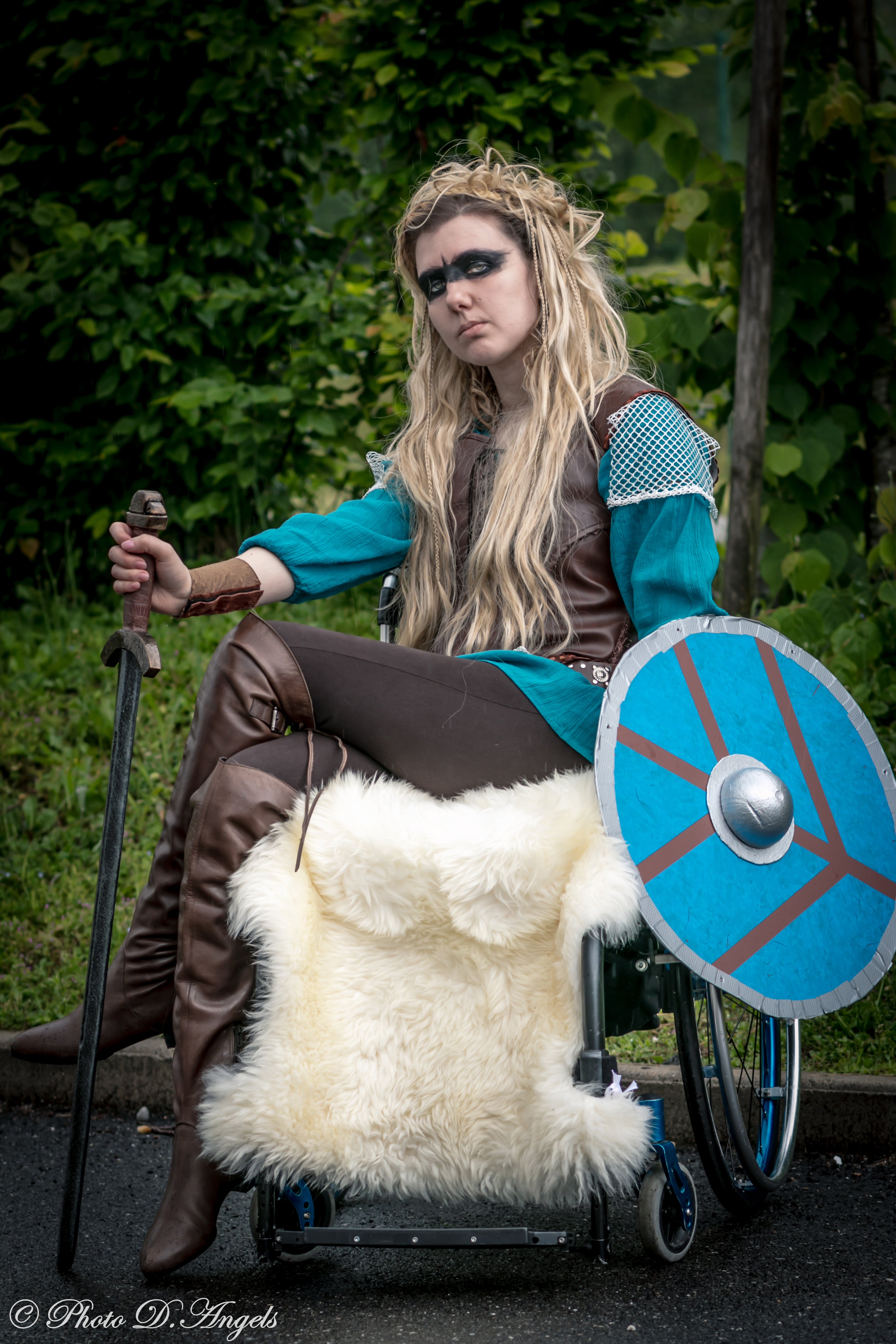 Like with most aspects of our lives since March 2020, conventions headed online, and with that, a lot of cosplayers lost out on well - a lot. So I reached out to a cascade of cosplayers and while they varied in so many ways, their stories painted similar pictures to not just one another, but to a majority of us around the world; anxious thoughts, battles with depression, fear, and even a sliver of hope.
I first and foremost want to thank all of the cosplayers who were nice enough and willing to share their insights and concerns in what follows.
Although I'm not a cosplayer, like everyone I talked to - I live for creativity. Place me in the middle of a Word Doc and I'm home. Much like when our cosplayers are creating a new look. So when the world started to fall deeper and deeper down the well of despair last year, I found myself drained more often than not. That's not to say I did nothing because your girl had to eat, but there were days where I'd find myself in tears on the couch, unable to move for anything more than the PlayStation controller to silently scroll through a barrage of shows I'd already watched, but because of my drive to create, I pushed and I wasn't alone in this. Many of the cosplayers fell into that same boat.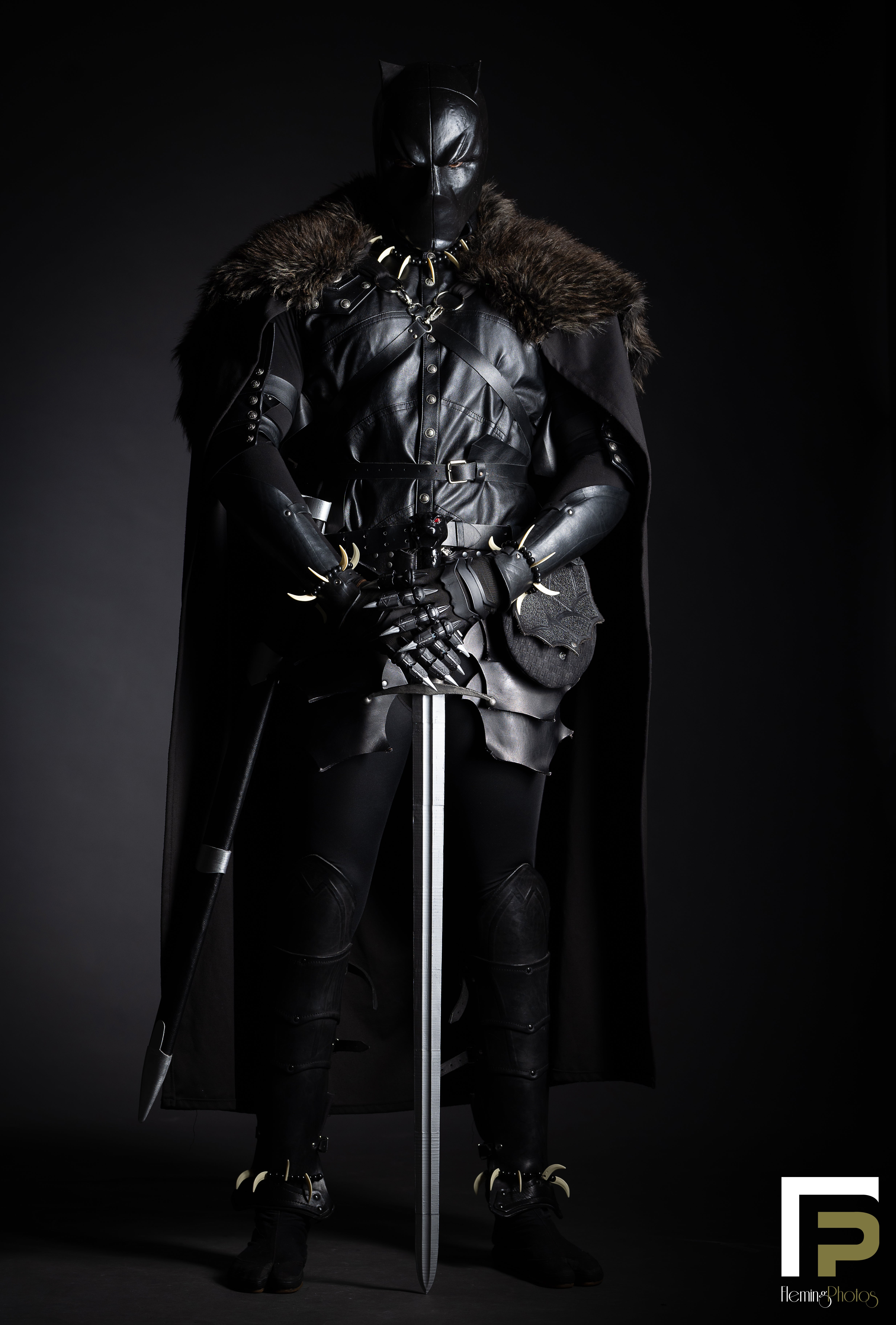 While Ash was optimistic when a maintenance man fell through her ceiling, that wasn't so much disposition last March. Initially, her motivation to do just about anything was wrecked but a few months in she started to look for something to do besides work, "I was bored out of my mind just working 9-5 every day and sleeping so I picked up needle felting as a new hobby, and that also ended up paving the way for me to want to cosplay again as well." As for Italy-based cosplayer Alessia Mainardi, the pandemic was familiar in that she had already been used to limitations and difficulties due to having Friedreich Ataxia. Despite all of that, she channeled everything she had into not only cosplay but also writing; her "mental escape to the pandemic situation."
Roger Senpai focused his newfound free time on creating after realizing that life may not be normal for a while after cons started to get canceled, and a trip to the grocery store one night left him shocked, "There were so many customers inside the store, which was really unusual because it was so late. On top of that, a lot of the shelves were completely empty; especially the toilet paper!" adding, "At times, it's been hard to write and create content because of the pandemic; sometimes my mental health hasn't been in the right place. But I try my best to stay consistent and create content that will help my readers and make them happier in their lives through cosplaying."
"It kinda became a bit of a whirlwind of 'CREATE CREATE CREATE -- Shut down,'" said Midnight Pursona, who like myself, thought the pandemic would resolve sooner than later but was quickly proven wrong.
Wrong indeed because every day last year felt like being tossed into a blender set on mutilate. My friends and I grimaced every time Ticketmaster came through with yet another tour cancellation, and for the many cosplayers out there, I'm sure they felt the same when every convention under the sun had to hang a big "Back In...We Have No Idea" sign on their doors.
Of course, online events for every aspect of entertainment tried, but for many of us - in-person events whether they were Broadway shows, sports, or anime conventions were where we got a lot of our social interaction. They were where our friends were, where we could be with people who shared our passions. Other than dressing up as their favorite characters, traveling, and the panels - this is what so many cosplayers missed most last year, and when you don't have those things to look forward to, it can massively dampen your spirits.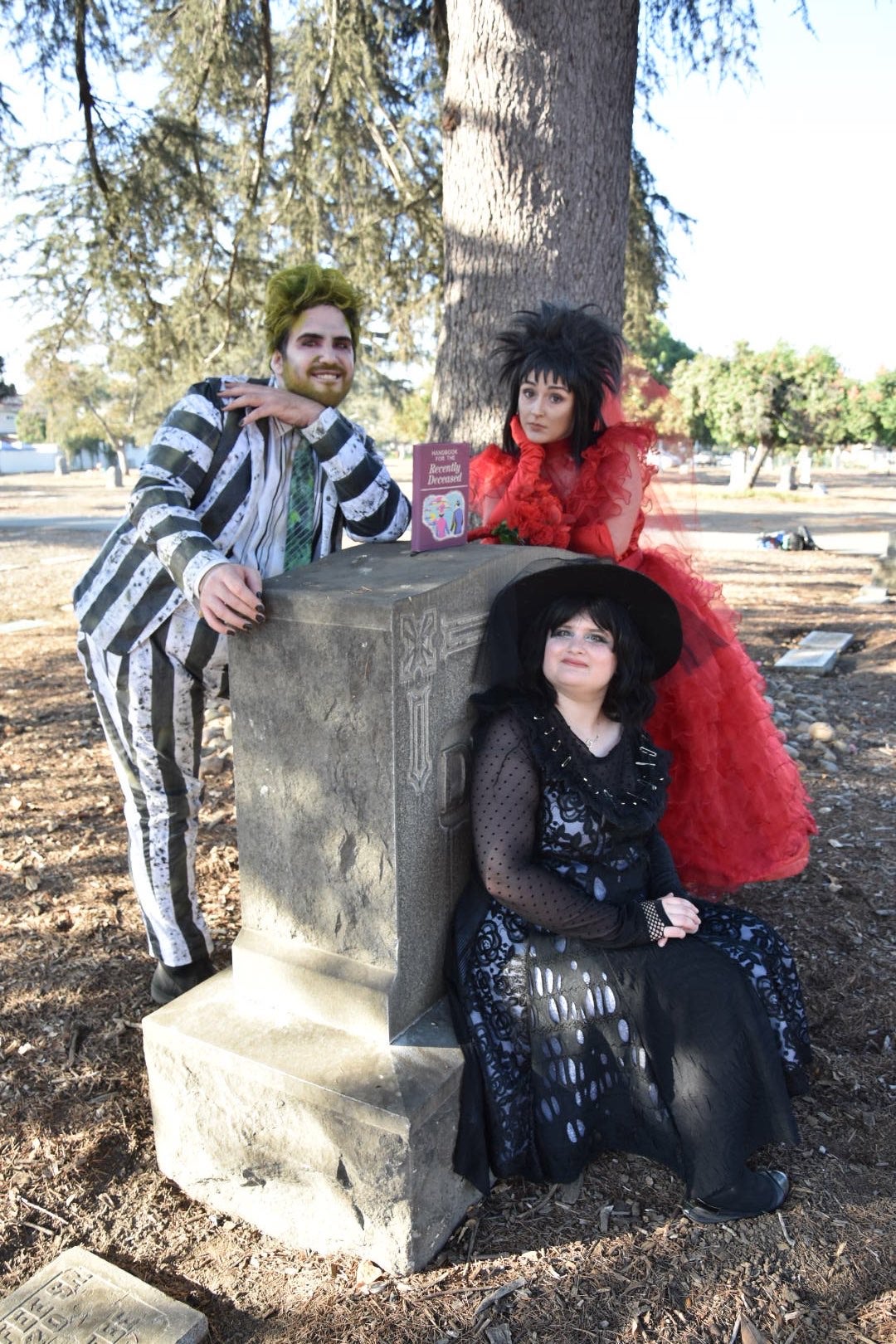 "It hurt me a lot," said Bruthcosplay, a cosplayer from Texas who prepared for the pandemic early. Luckily he did as his state doesn't adhere to safety regulations as well as other places. He added, "There were a bunch of conventions I was looking forward to. It was a huge letdown, especially since I took off work for those days. So on my off days, I just spent that time in my room bored, playing video games." For Alessia, she said her life as a disabled person kind of revolves around staying at home already, so the pandemic stole any and all occasions she had to hang with her friends and enjoy cosplay events, "The absence of socializing for more than a year, it's made me impatient and anxious. I need a lot of hugs."
Hugs, remember those?
From those warm embraces and high fives to being deliriously drained and silly at 2am in the hotel like Ash and her friends, these were the moments we lost out on, and what made some of us not okay. Midnight Pursona said, "I do look to conventions as a way to socialize and get my in-person interaction, I've never been a person to go out to bars or large events outside of conventions. Not having conventions for this long affected my socializing skills a bit, and it had me in large fits of depression. I thought about how my friends may not recognize me anymore and if they missed me the same way I missed them."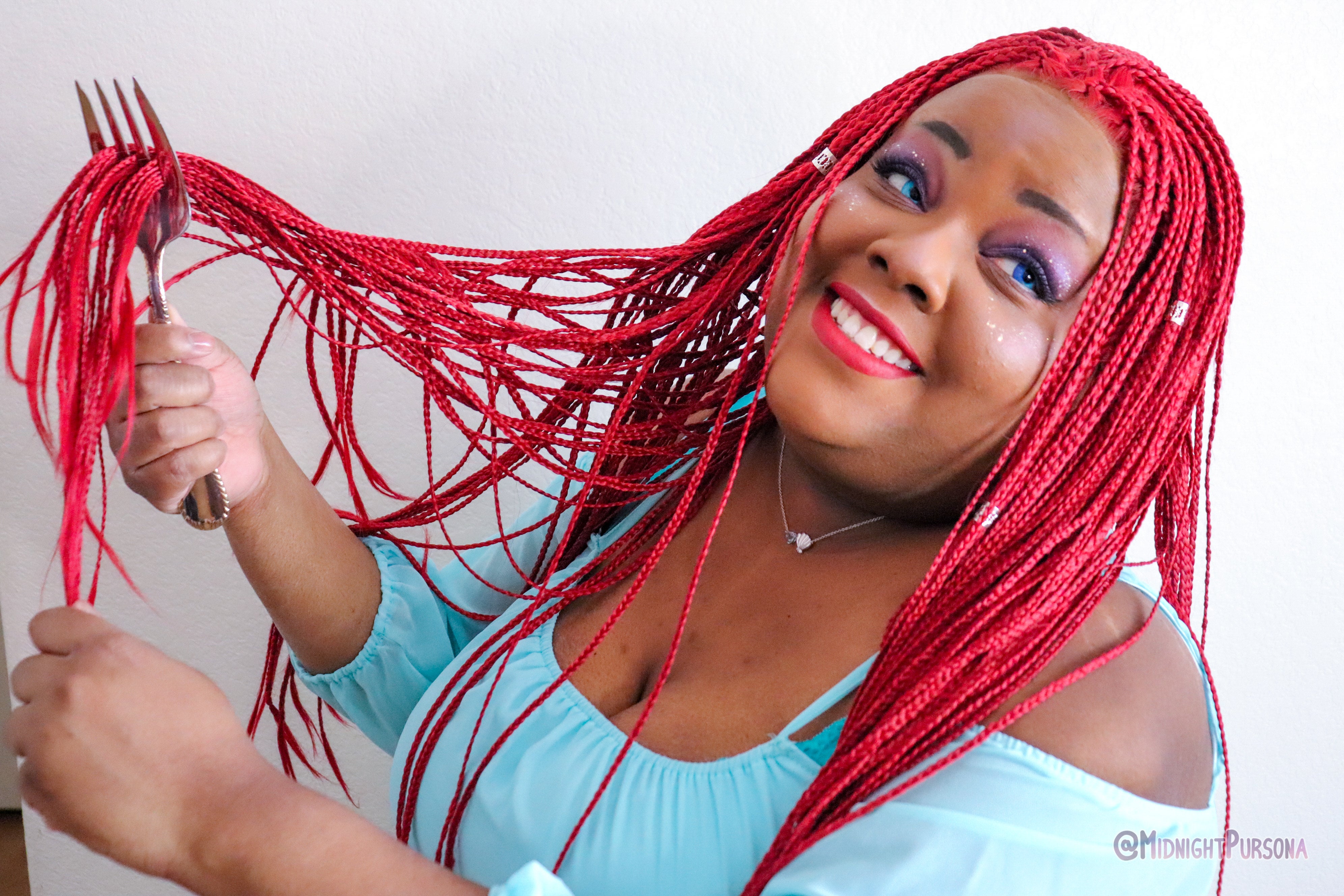 On top of all of that, conventions being a no-go also meant that it wasn't just cosplayers who went being impacted. Professional cosplayers, panelists, and the abundance of artists who set up shop over those two and three-day weekend events were left wondering what the heck they were going to do. For people like Midnight Pursona and Leah Illana Craig, there was an added layer of worry. Midnight Pusona sold at cons, and Leah's partner was a floor manager at San Diego Comic-Con.
Leah's late stepfather also sold at conventions for some time, so she knew all too well the impact shutting them down would have on people, "He was a comic artist who worked a lot of cons, so I grew up seeing the power of community and connection," adding, "So it's definitely something that's on my mind. Cons are the lifeblood to indie artists and creators, and we really need to be supporting those small businesses in times like this."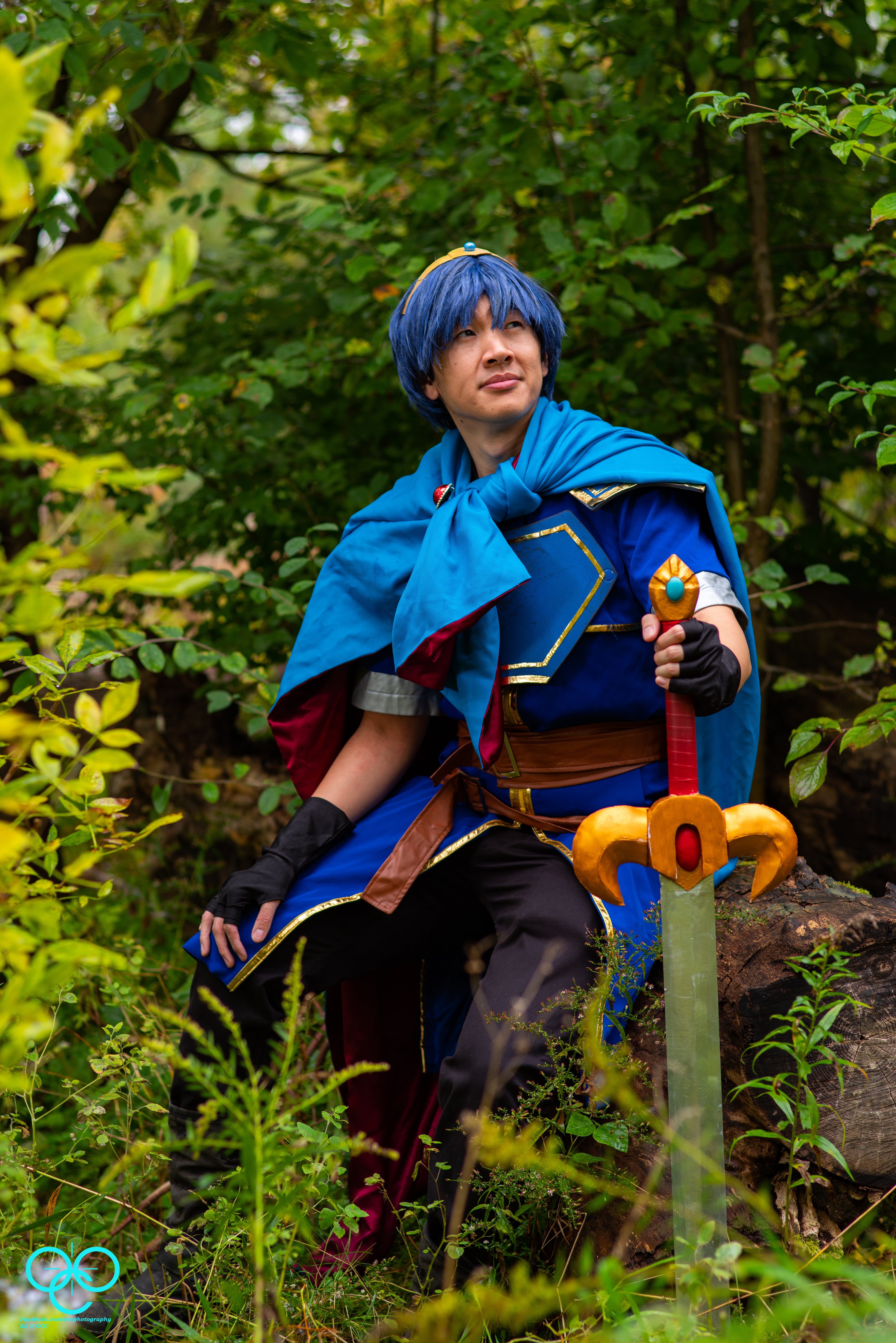 Then there were those like Ash who took to supporting artists on Etsy and even started her own. Nothing too surprising as we've become a society that lives most of our lives staring into the blue light abyss, but 2020 made online living the absolute norm. Work, school, and even conventions got swept away by Zoom (sorry, Skype). However, despite the availability of these cons, most of the cosplayers I talked to showed much interest in them. Answers varied from they weren't the same as in-person events to having Zoom fatigue. Despite not being thrilled with online cons, many of these cosplayers admitted that finding an online community and staying connected with friends and loved ones that way did help ease their minds from the woes of the world.
"As I recovered from Covid and was working to get my neurological stuff under control. Discord and Instagram friends were a lifeline and as I got more involved in the 'Beetlejuice' and 'Danganronpa' fandoms it combatted some of the isolation," noted Leah.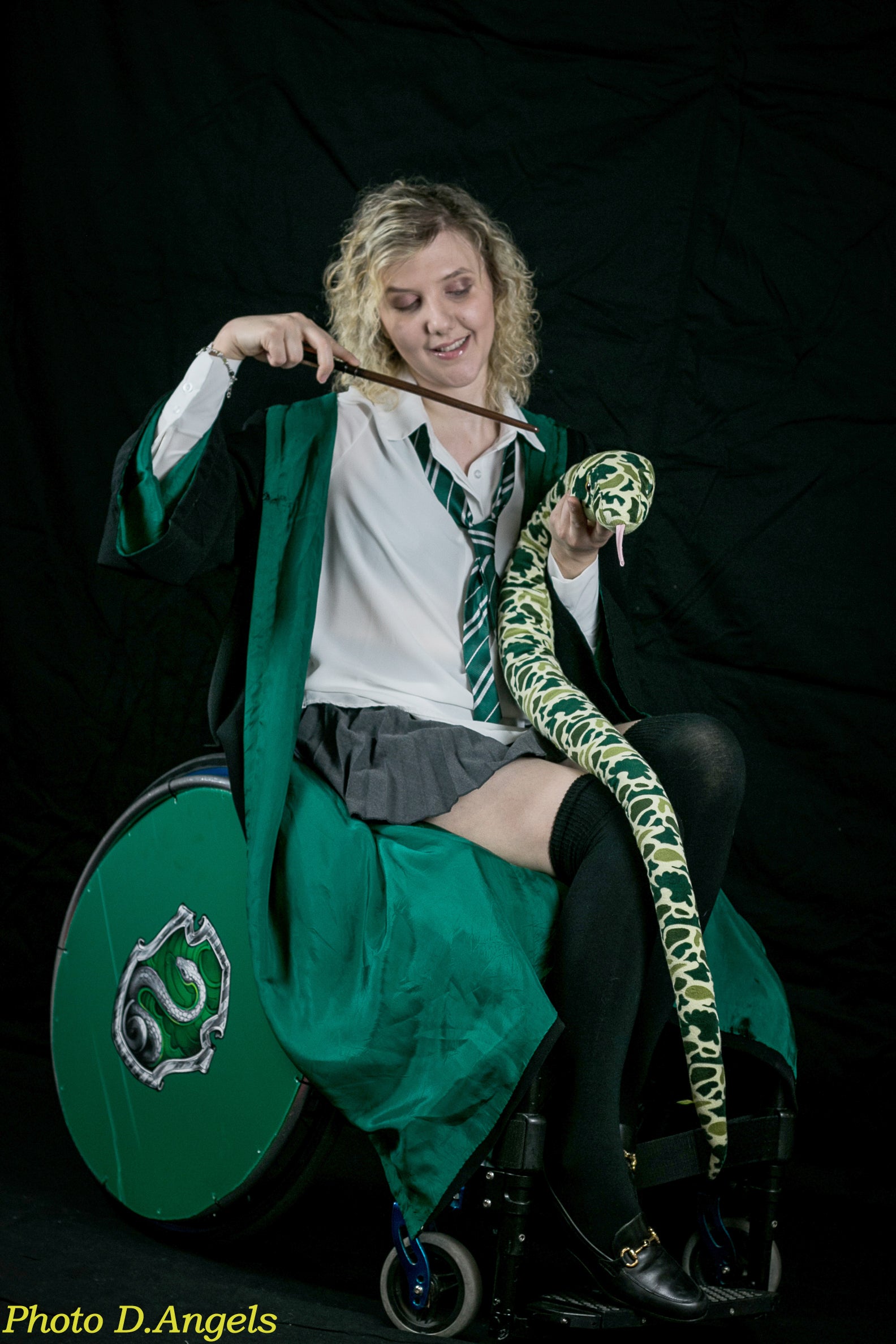 Roger echoed similar sentiments, "Having social media definitely helps with coping with the pandemic and not being able to attend cons. Having a little reminder of the cosplay world definitely continues to help a bit." As for Midnight Pursona, she found a whole new set of people to connect with, "Shockingly, I actually started to build a large community with other cosplayers like me. I didn't have a lot of other Black and plus-size cosplayers that I made friends with in person, so finding more and more people like me online was a blessing."
The only downfall of finding online communities is, well, they were online and we all know that our Snapchat brains like to go through a handful of apps a minute. One second you're liking a cute cosplay and the next you're doom scrolling through an article about a variant - which rarely had anything to do with Tom Hiddleston. That's the beauty and the beast of the glories of the internet. It can only be golden so long before it tarnishes, making you want to crawl into bed and cry.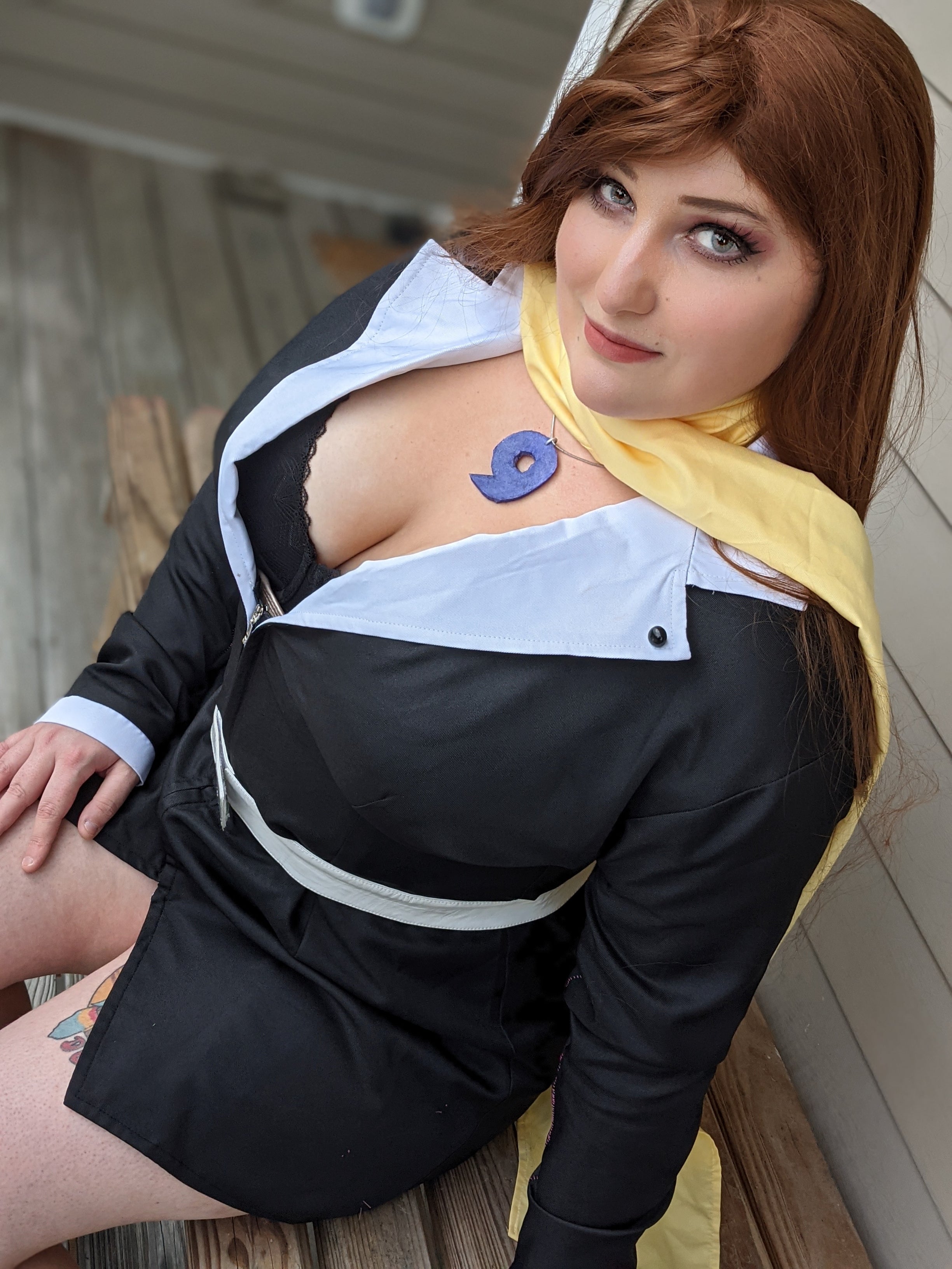 Bruthcosplay loved how we were able to stay in one another's lives but admitted it could get depressing when you were stuck in the house with nothing more to do than be glued to social media. A reason Louie, AKA Latin Nerd Cosplay, noted, "Technology is our worst enemy." For Louie, dealing with the pandemic has been extra tough as he was born with HIV. He spent a lot of time in hospitals growing up, and because of that has been extra cautious. However, despite all that - he still didn't care for anything that had to do with staying connected on the world wide web. He yearned for normalcy, which meant getting back in costume and performing at kid's parties, and volunteering at hospitals.
The latter being a place no one wanted to go near this year as ICU beds continued to hit record highs, and just when we thought the surges were more than enough to deal with - we were reminded of the grand ol' American tradition of violence. Mass shootings may've been less present in the headlines, but gun violence was still reigning supreme. As someone who goes to concerts and conventions, I admit that I'm always eyeing exits and looking around for anyone suspicious. Alessia and Ash have similar habits now too, sadly.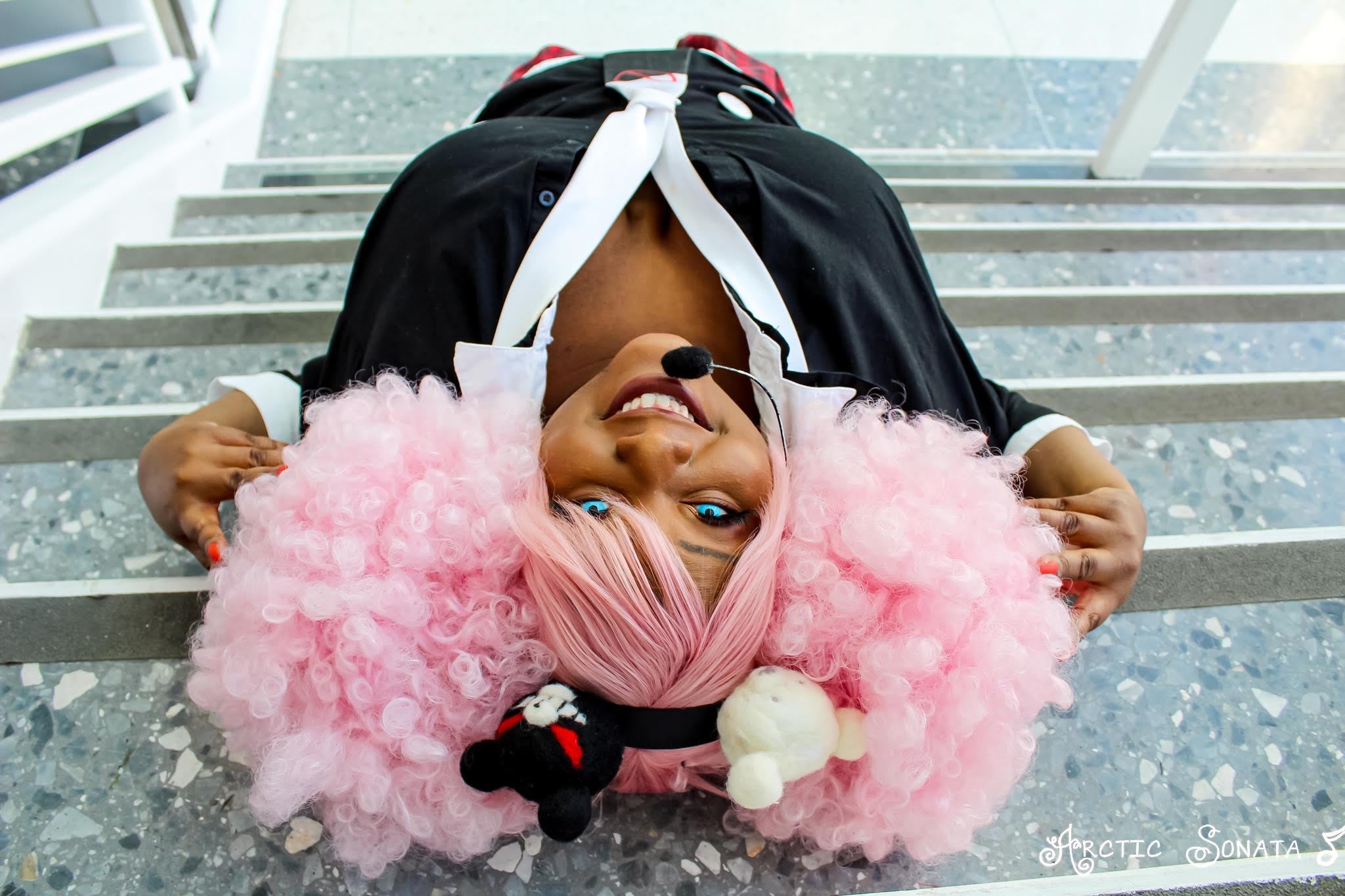 As does Leah, "Mass shootings have always been a worry and on my radar. I'm Jewish and sadly we're all too aware of the violence against us, so I've been checking exits as a habit for a long time. It is always in the back of my mind whenever I'm in a big space like a convention center. And because I now have to use a wheelchair sometimes due to my neurological illness, there's more worry as it's not so easy for me to run away."
Other forms of violence saw upticks as well due in part to a former reality show host who somehow managed to win the presidency. Donald Trump's continuous use of harmful language that pinned all the blame on China led to way too many Americans taking their frustrations out on members of the Asian community. Not to mention all the stories involving violence against those in the trans community. Whether our cosplayers were part of either of these communities or not, they all were saddened, upset, and just wanted it all to come to an end.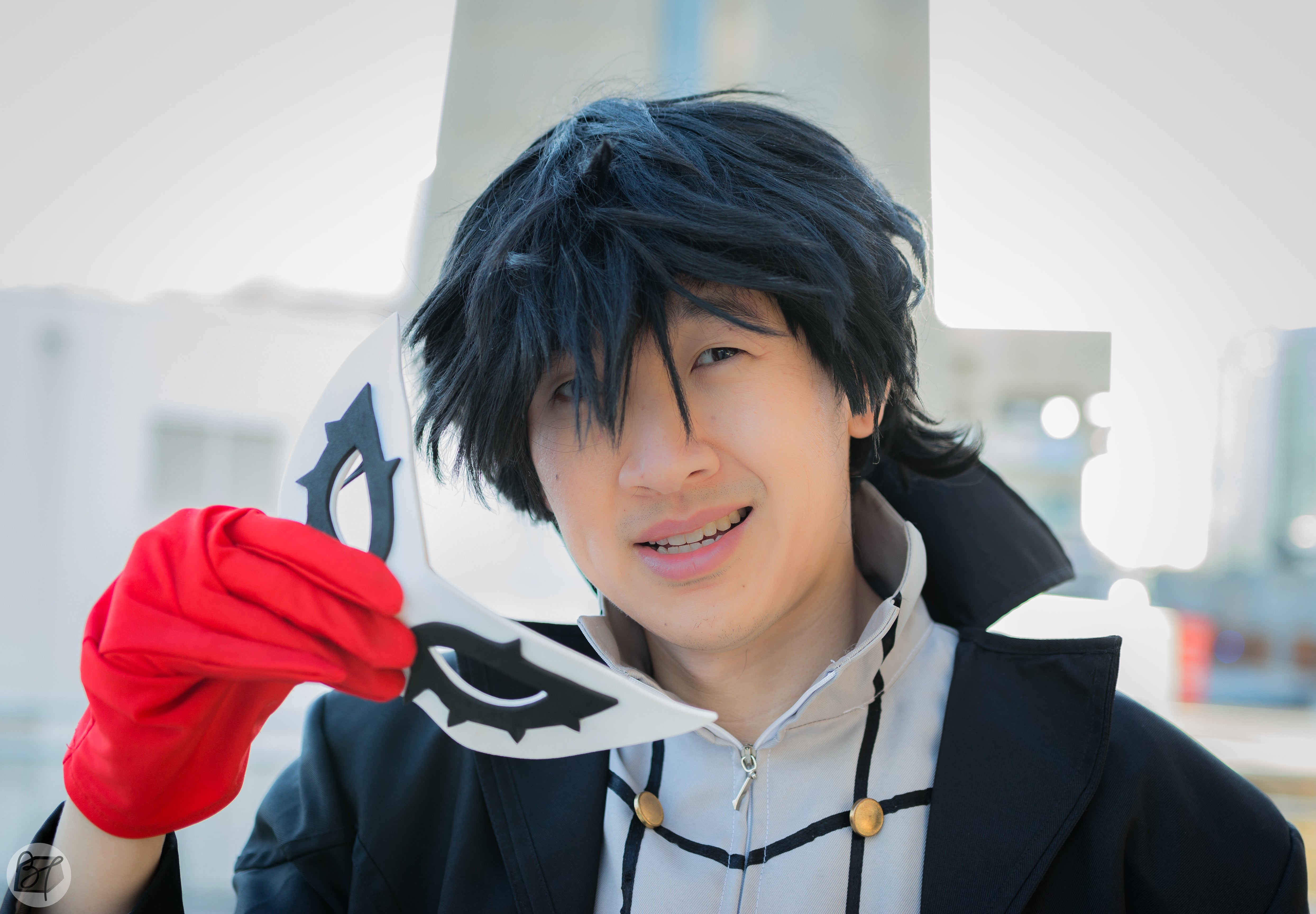 "It's sad that innocent people are out here being murdered and mistreated unfairly because of their ethnicity or sexual orientation. It's bad enough that people of color have to live through this on a daily basis, but now the trans community is getting the same type of hatred," said Bruthcosplay. Leah's partner is trans, so one can only imagine the anxiety they both felt as things were heightened.
"Not going to lie, all of it took a TERRIBLE toll on my mental health. I shared and tried to help where I could, but it all started to feel helpless. We still need to keep fighting and pushing through, but I had to teach myself that no one is going to be upset with me if I take a break from all of the chaos from time to time. It's still very hard on me mentally, but I'm pushing through," admitted Midnight Pursona.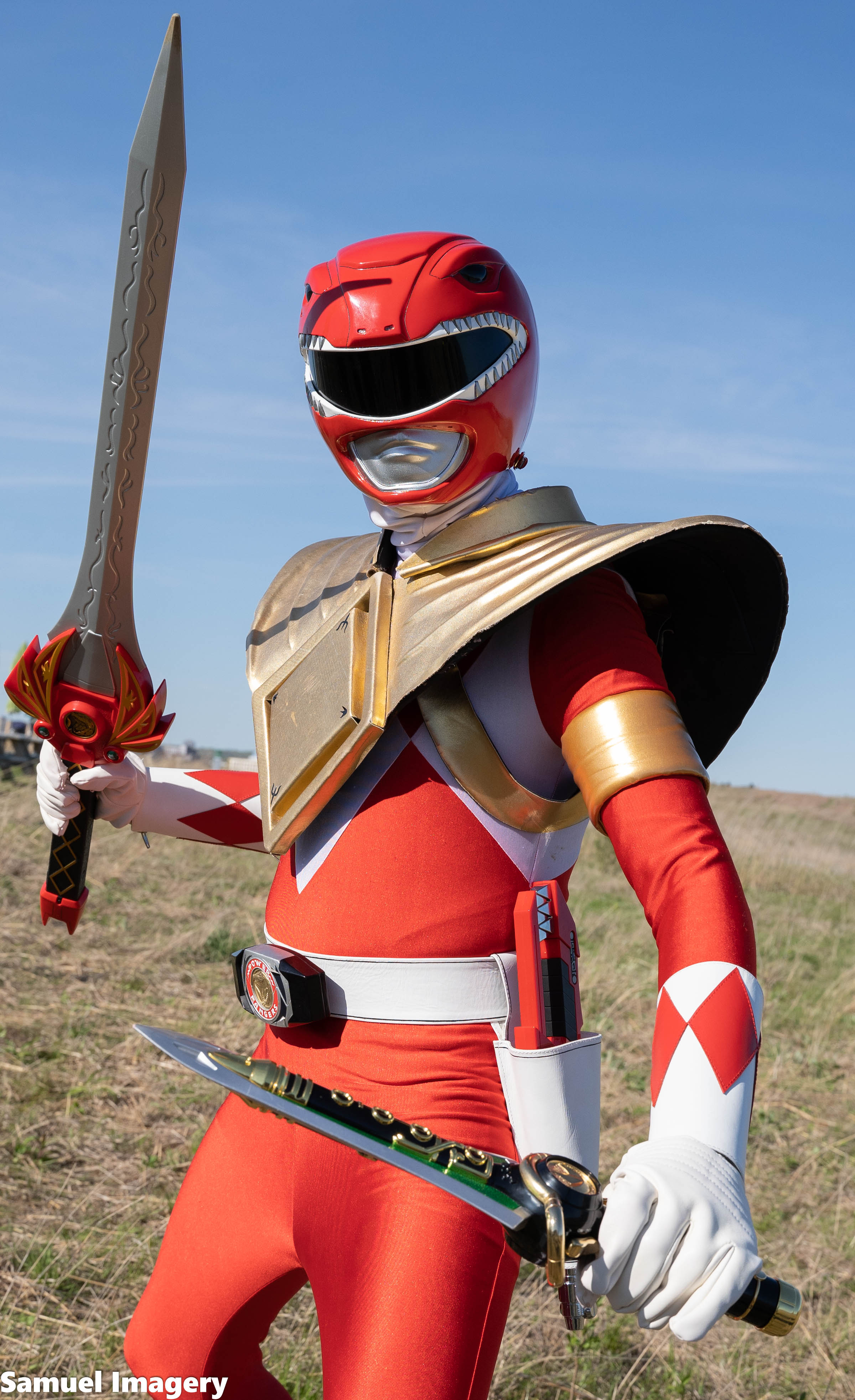 "It's hard to live in peace because it feels like we are back in Civil War times," noted Louie.
Despite all of the above and then some, Louie remains positive and hopeful for the future. Which, is all you can do, right? We can hope people are more health-conscious, empathetic, or as Midnight Pursona puts it, "I would hope most of us will be more sensitive to how others go through trauma and issues in our life. I had those same waves of depression and anxiety, I had been diagnosed with them my whole life, but it was getting worse the more I saw the news and internet articles. I pray that more people will be aware of others and try to help one another, I hope."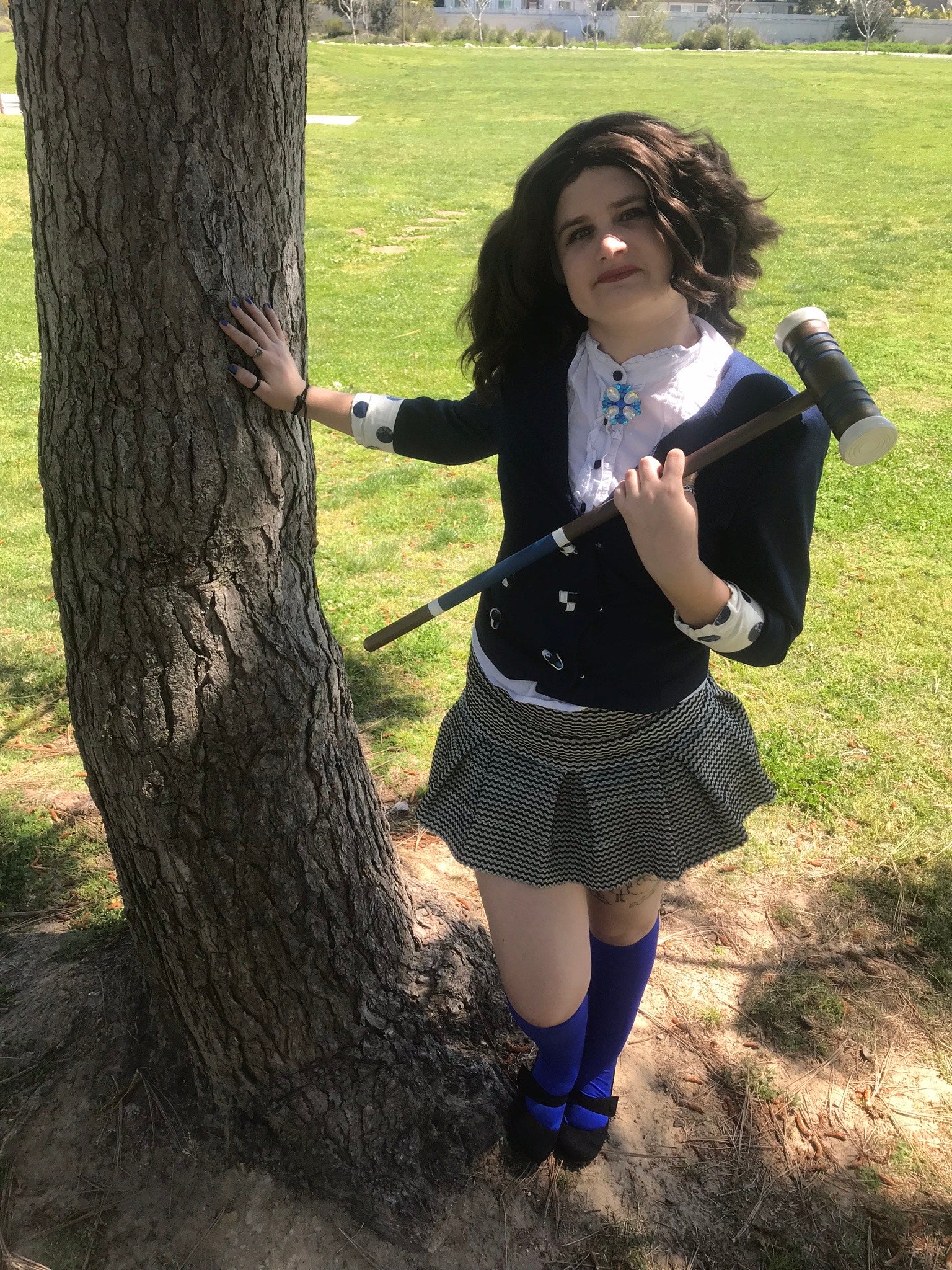 Ash just hopes all of this taught everyone about preparedness. Something Leah sort of touched on with their historical approach, "I actually got my BA in History and one of my interests is epidemic disease. So if I were to venture a guess based on past historical patterns…I would think we're in for reckoning in how we see ourselves and our society. After the Black Death of the 1300s, people fought for better wages and an end to serfdom, leading to the Renaissance. Post Spanish flu, we got the Roaring 20's. So I imagine there's going to be a fight for a better world because disease doesn't care who you are. It's also a collective trauma that shows in those past examples too.
With all that said, conventions are slowly starting to come back into play thanks to vaccines being made readily available, and mask mandates at many of these events. However, despite creeping as fast as a sloth back towards some sort of normalcy, it's not like COVID is gone, and there is still violence in the news daily, and now Texas thinks "My body. My choice" only had to do with wearing a mask. So as the dumpster fire continues to rage on, I asked our cosplayers for some advice for those reading who still find themselves falling prey to the doom scroll, burnt out on negative headlines, and just sad for any other reason under the sun.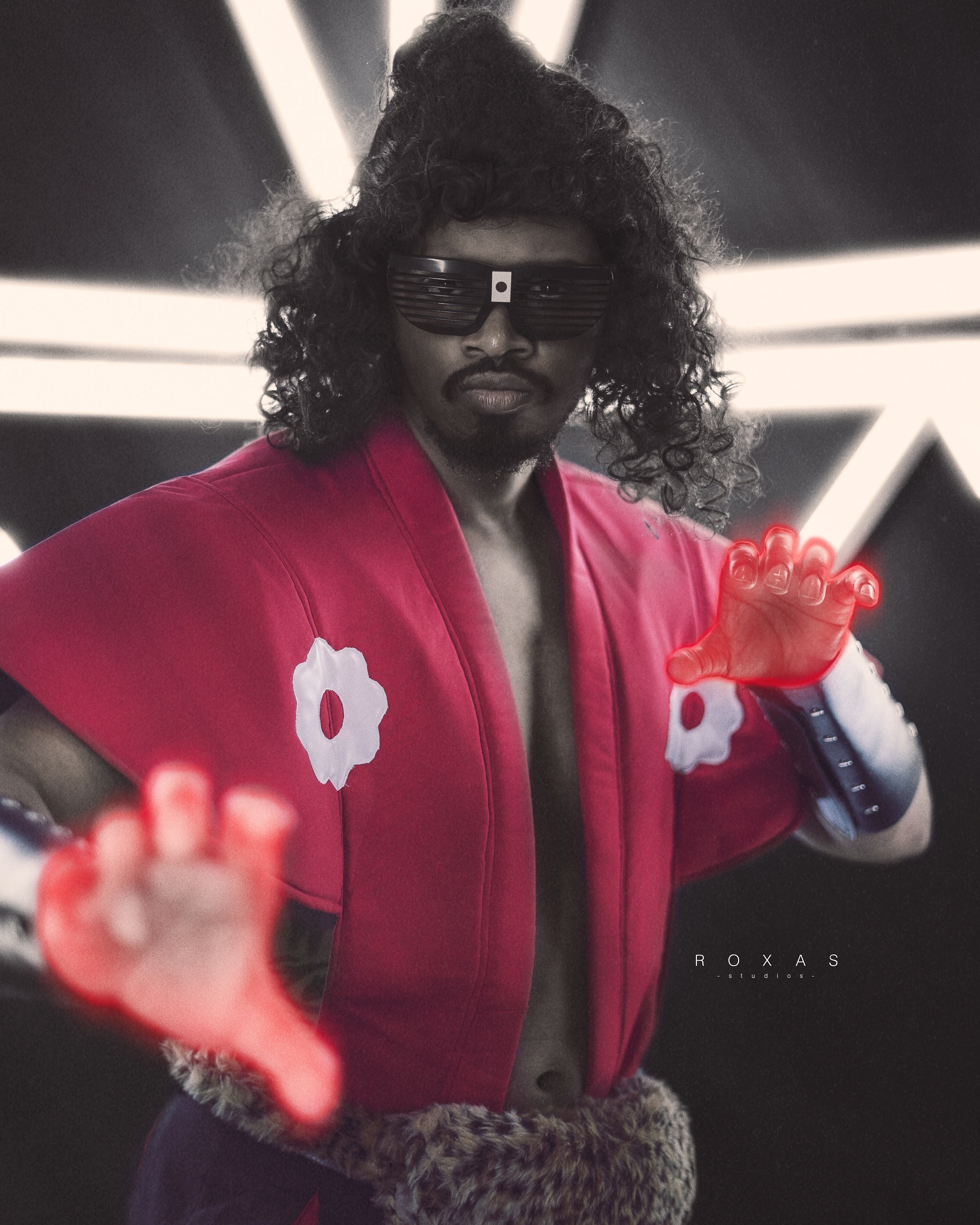 "I know it's a tough time right now but just know that we all should look after one another. Reach out to your fellow cosplayers and lift each other's spirit because we're all going through the same thing," Bruthcosplay
"Something I'm very open about on my cosplay page is my recovery from anorexia and bulimia. I've been in recovery for four years now so something I always tell people is that it's okay to ask for support. I understand therapy isn't always financially a thing for folks, but try to see if there are any support groups or peer support virtually or in person. You are worthy of help and care, and you don't have to struggle alone," Leah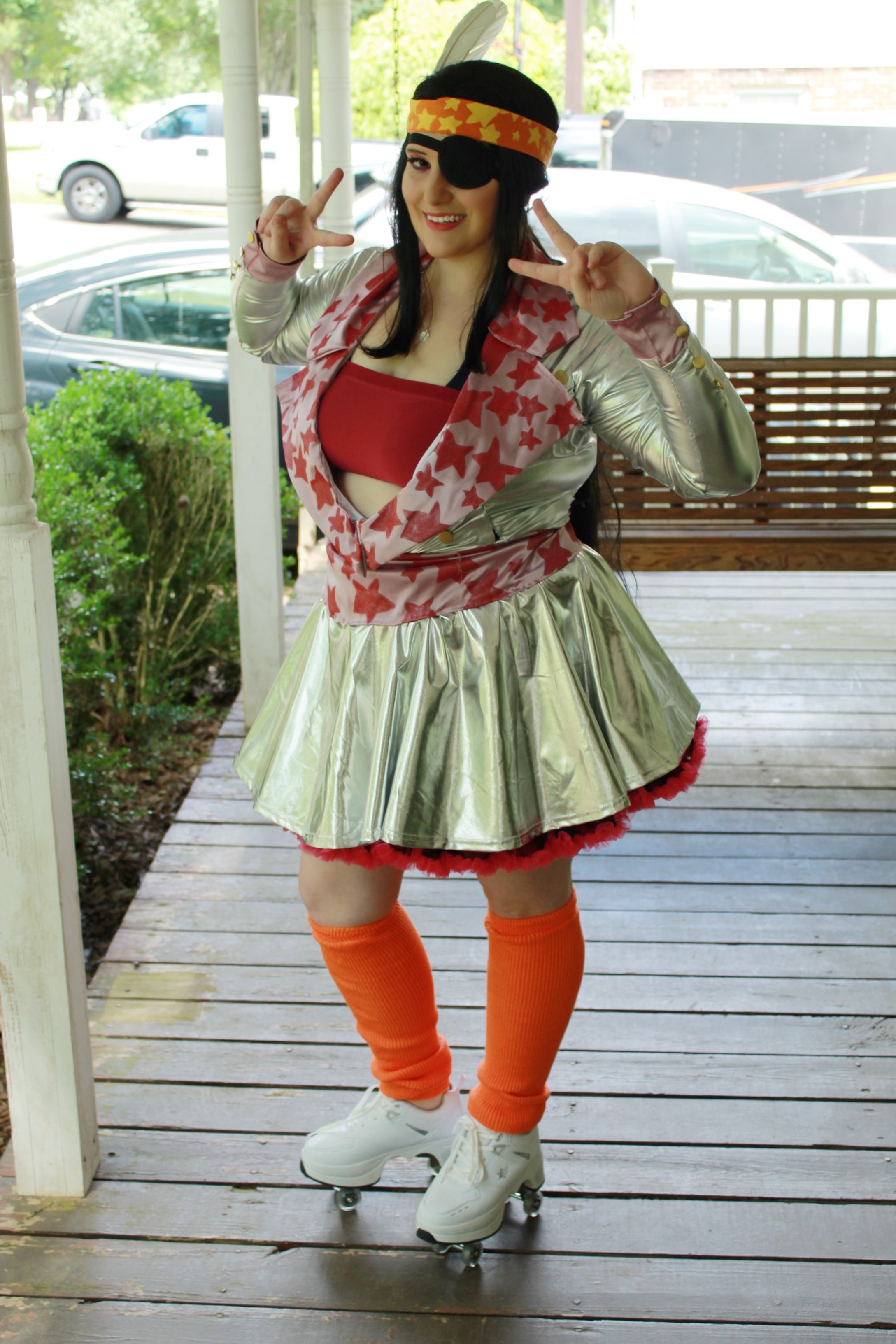 "Focus on yourself, on who you love, and on anything you enjoy doing," Alessia
"Stay positive, be inspired, be original, and be strong," Louie
"Fortunately, we are in an era where it's totally acceptable to admit our own mental health struggles. There are lots of people in the cosplay community who are willing to listen to your struggles because a lot of us are going through the same thing! And you can always reach out to a qualified therapist to help you out as well." Roger
"Find something that makes you happy and try to take the time to do it. Remind yourself it's okay if you take a break, that project will be there and it's good to keep your mental health steady before pushing yourself so hard. Find peace and happiness in the small victories. We have to learn to be nicer and kinder to ourselves during a time like this," Midnight Pursona
"A strong support system is very important. If you are in a place where you are able to get counseling or therapy, please do so, even if you feel like you don't need it. If you ever feel like you need a break from cosplay, that is absolutely okay, you can always come back to it. And if you are a young cosplayer with a family that doesn't understand or support them cosplaying: Hello. I am your cosplay aunt now, and I am so proud of you and your creativity! You are valid!" Ash