Cosplayers Speak Up For Autism Awareness Month
These cosplayers who have autism dive into misconceptions they've faced, cosplay choices, and conventions.
It's not as if one day autism just appeared out of thin air, but for some reason, it's only been in the past couple of decades that we've started to have legit conversations about it. However, there's still a lot that many of us don't know because all we ever hear are the statistics from doctors or the tales from parents of autistic children. Which, those are all great resources but when it comes to autistic people, who better to talk to than those who have been diagnosed? Exactly. So when it comes to our fellow cosplayers who have autism, I wanted to dive into some things that I felt only they'd know about like misconceptions they've faced, what conventions can do to be more welcoming to autistic attendees, fabric choices, and so much more.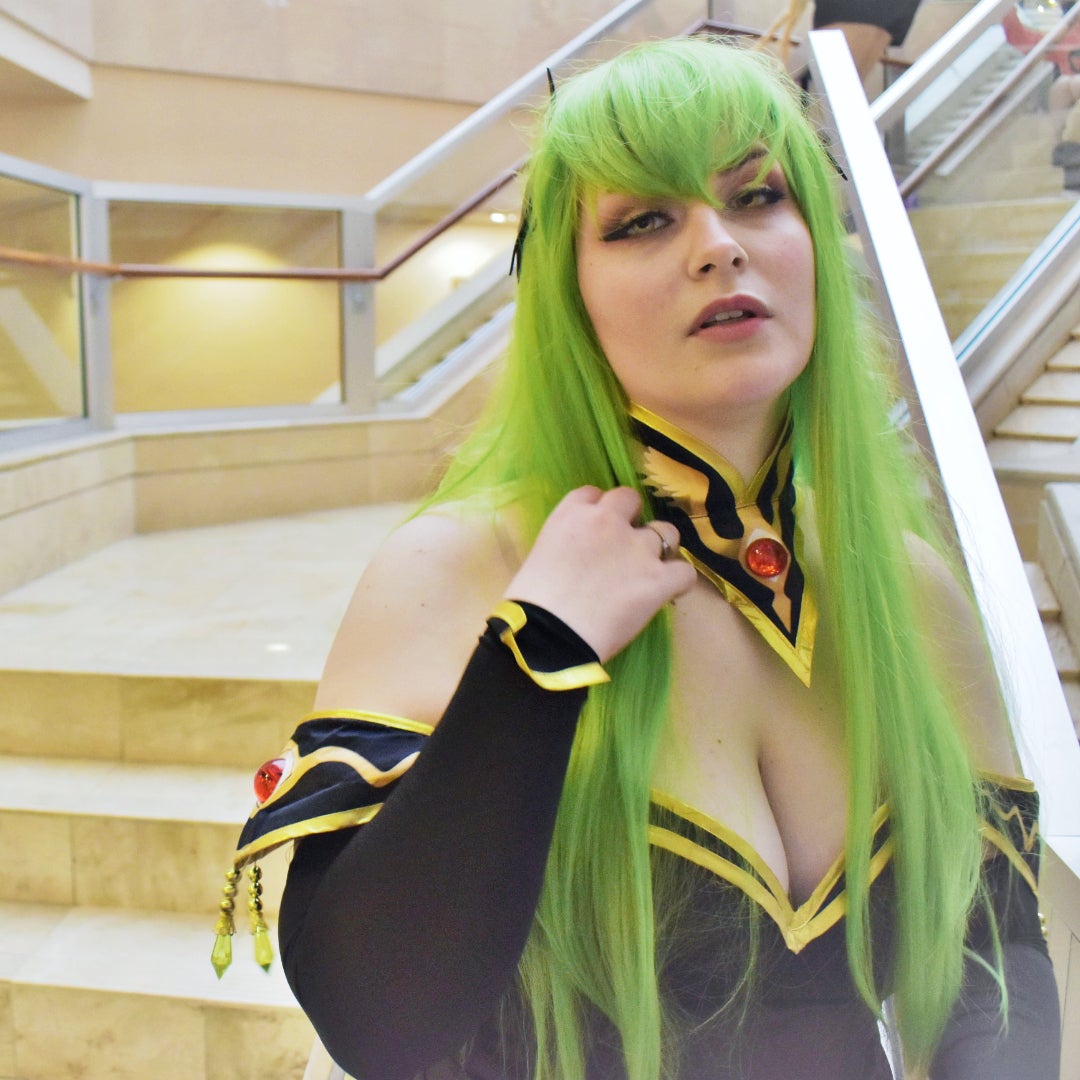 So I reached out to a handful of cosplayers and heard back from a varied bunch. Lune's (@lunastardust_cosplays) longstanding interest in sewing and her hyperfixation led to discovering cosplay and since he's enjoyed not only the aspect of creating but how observational cosplayers are when it comes to recreating looks. Something we have in common as I can never get over how in-tune some are with the more elaborate looks. Speaking of commonalities, the other cosplayers I was able to connect to should link up - if they haven't already - as Danyelle (@danyelle.cosplay) and Disney fanatic Cass (@goblinkittycosplays) are both writers, Danyelle also does art commissions on the side, while Belle (@c0debuns) is skilled in the craft of fan art.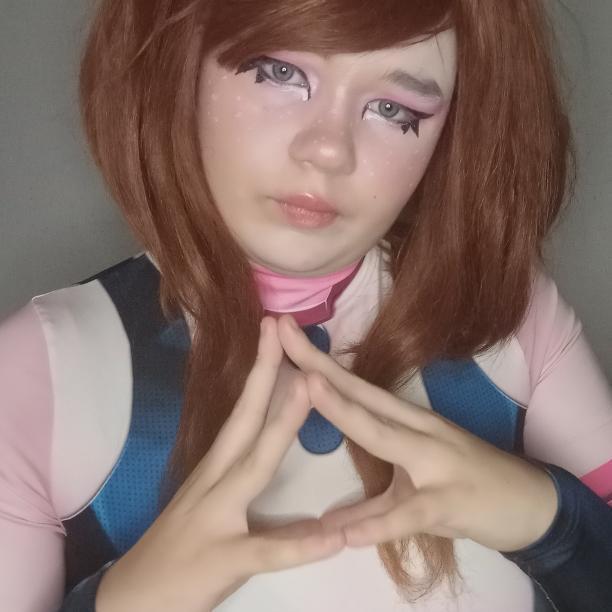 Another thing all of these cosplayers had in common was not having much, if any, autistic representation in the media. Thinking back, I've seen a few characters who've played autistic characters like Connor DeLaurier on Degrassi, Max Braverman on the NBC series Parenthood, and Isadora on Girl Meets World, but how well they were portrayed is debatable depending on who you ask. For many of our cosplayers though, again, the representation has been minimal, or not exactly right, "It's a little frustrating that as an adult I find it hard to relate to the way autistic characters are generally written to be robotic and cold and usually men," said Belle of characters like Sheldon Cooper from The Big Bang Theory.
However, thanks to the expansive world of the internet, Danyelle found just what she needed, "I have discovered a series on YouTube called What's the Rule?. It is written by and stars neurodivergent creators. I nearly cried watching the pilot episode because I felt so seen," adding, "I grew up feeling quite isolated from my peers. There was quite a bit of time as a child where I believed that every other human had some kind of telepathic connection because I always felt like I was missing some big unspoken social rule. It was very lonesome and I hope that with better representation, others won't have to feel like they are broken or alone."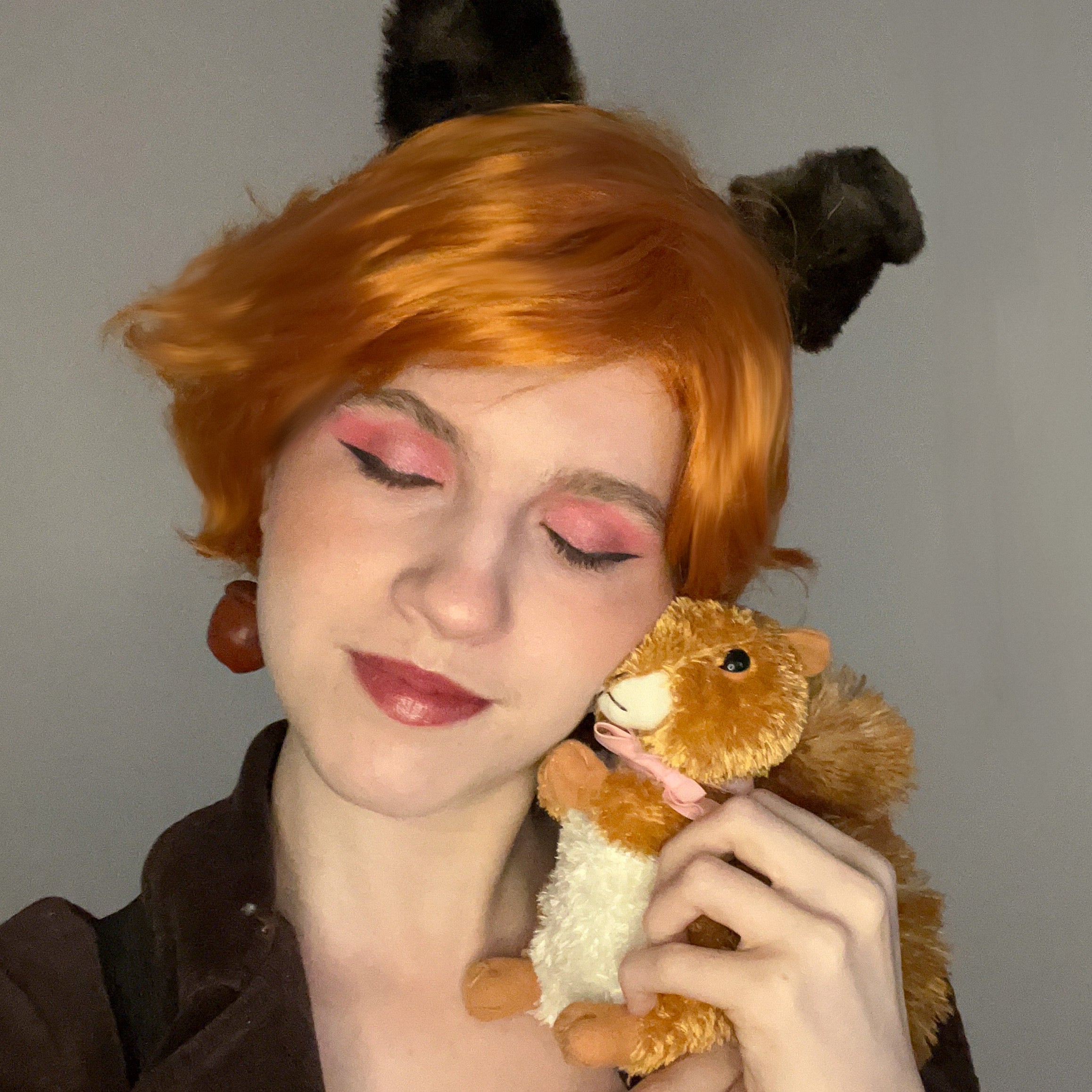 Lune noted, "If kids are exposed to more positive and realistic representations it would erase a large amount of present stigmas, especially as generations go on." Cass, who hopes one day to see an autistic princess on screen, shared similar sentiments, "It would give a lot more understanding to others about autism and how different and beautiful it can be," adding, "It can be very difficult living in a world that isn't built for autistic people, and I think people forget or don't understand that there isn't anything about us that needs to be fixed. We simply experience life differently."
Despite never really seeing much of themselves in mainstream media, they managed to each fall in love with characters from video games, anime, Marvel, and Disney - which in turn led to the wonderful world of cosplay. Some of the looks they purchase, but for the most part, they each like to craft and create pieces. In volunteering at a prom shop that provides free outfits to teens, I've noticed that some of the kids who come in with autism have an issue with various fabrics. Being that cosplay is about utilizing everything from cardboard to run-of-the-mill fabric, I did want to explore that with these cosplayers.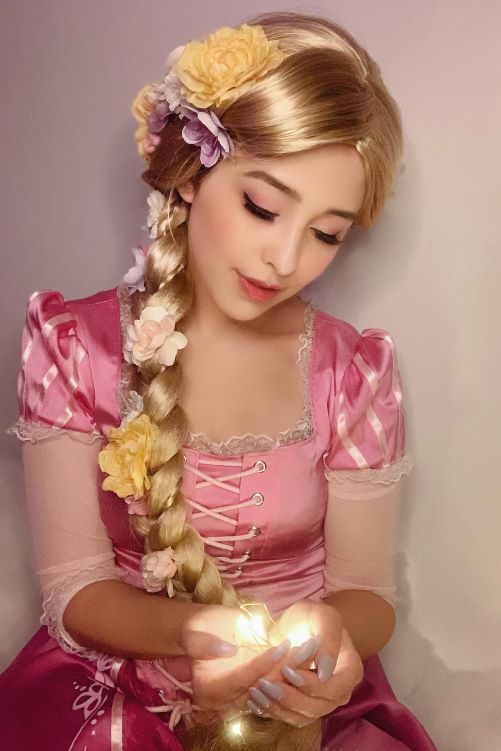 Lune is studying fashion and textiles and his first project included research on sensory issues and safe fabrics, "Overall plain cotton was a major safe fabric. Anything that had a rage on texture, especially inside, or certain rougher or inconsistent fabrics texture-wise (like velvet) was a common no, as well as sequins and sheer fabrics. However this is individual, the best route would be asking them on their preferences."
Personal preference did seem to come into play as Danyelle either substitutes certain fabrics or adds another layer underneath so the outer layer isn't bothersome. Cass said that going to the fabric stores to feel things themselves, "I can't wear anything that makes me feel uncomfortable either with the texture of the fabric or the fit itself."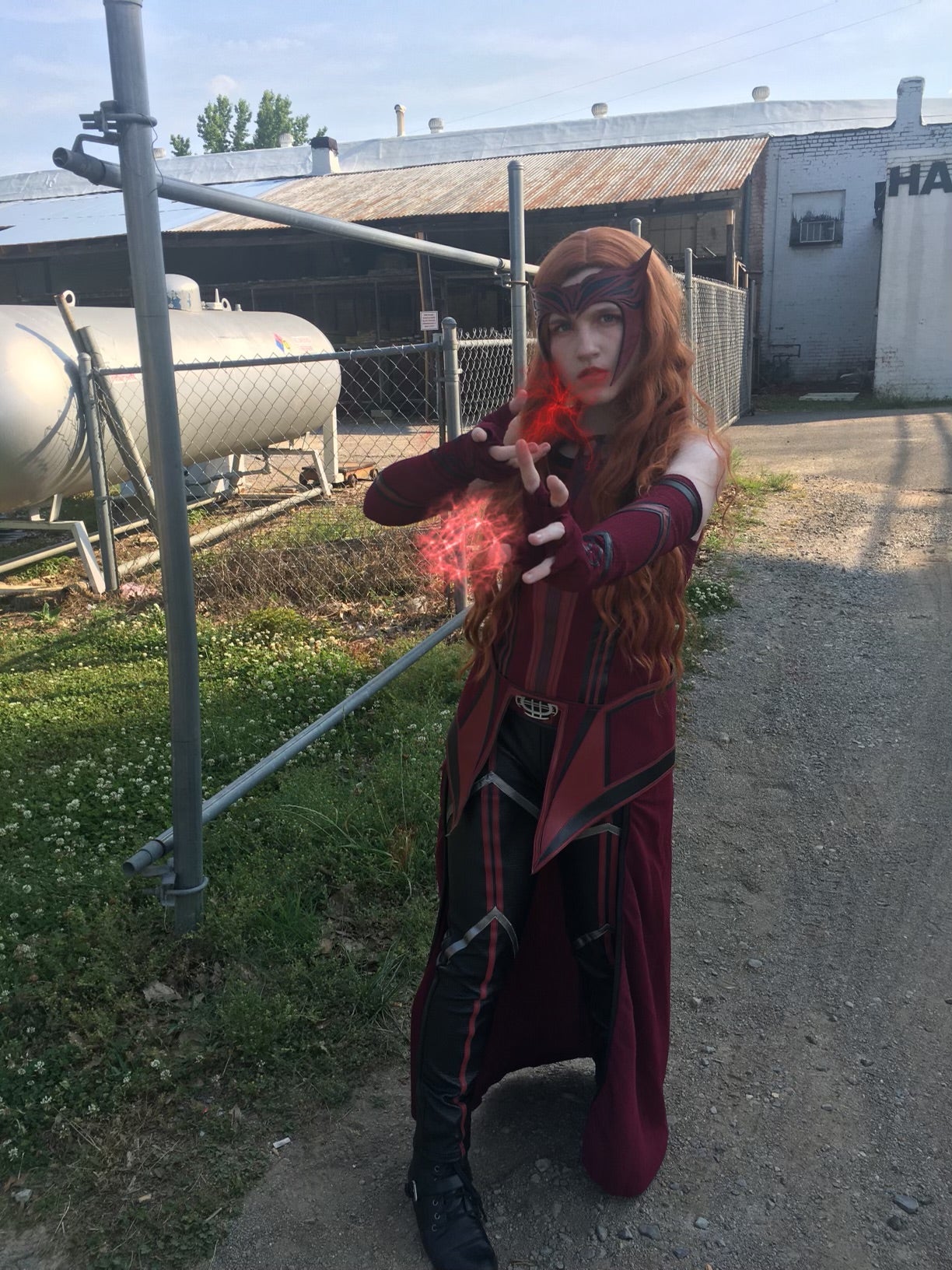 Belle has just started to make their looks, but in purchasing them - admits there is a lot to deliberate, "I do take into consideration the quality, weight, textures of the costumes when buying and should they come in and be a texture that I like to call 'the death texture.' I typically set it aside for a week or more before figuring out the best possible way to make the outfit more bearable to wear whether that be with more comfortable undergarments to act like a barrier, hand stitching a more comfortable fabric like a lining inside, or just wearing something else if I can."
Having had the in-person experience with the fabric sensitivity, I did want to explore that more because it could've just been a misconception on my part. Which, when it comes to autism, much like everything else in the world, the lines between the truth and the things people like to make up are a bit blurred. This then leads to misinformation spreading. Belle and Cass have each run into people who've told them "they don't 'look' autistic."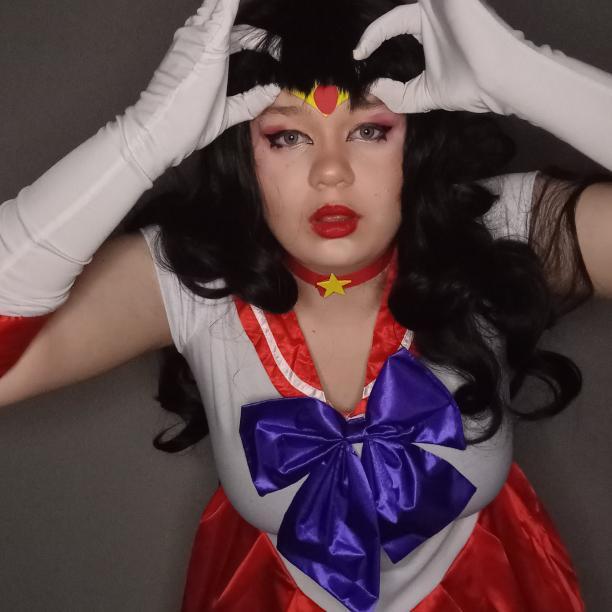 Cass added to that, "Autism doesn't look a particular way, and if my appearance just seems more 'normal' it's simply due to the fact that I'm masking the traits that make me autistic, which isn't a healthy thing for us," adding, "And the term 'high functioning,' similarly to saying I don't appear autistic, also implies that I am somehow better or more useful to society that other autistic people. Autism is a spectrum, which means I am not less autistic than others, it just means that my autistic needs are different than others, and that can change from day to day."
Danyelle also pointed out the labeling of "high functioning" as well as the fact that it's not just white males who are diagnosed. She also raised her issue with a particular symbol and so-called organization, "The puzzle piece is actually quite harmful for the autism community as it has been used to imply that we are broken or there is 'a piece missing' as well as it being popularized by the hate group disguised as a charity Autism Speaks. They ran a campaign titled I am Autism where they compared it to AIDS and cancer. Less than 1% of their money actually goes towards helping families of autistics while the majority gets pocketed or goes towards the funding of their fear-mongering ads. They have no autistic people on the board and have actively silenced actually autistic voices."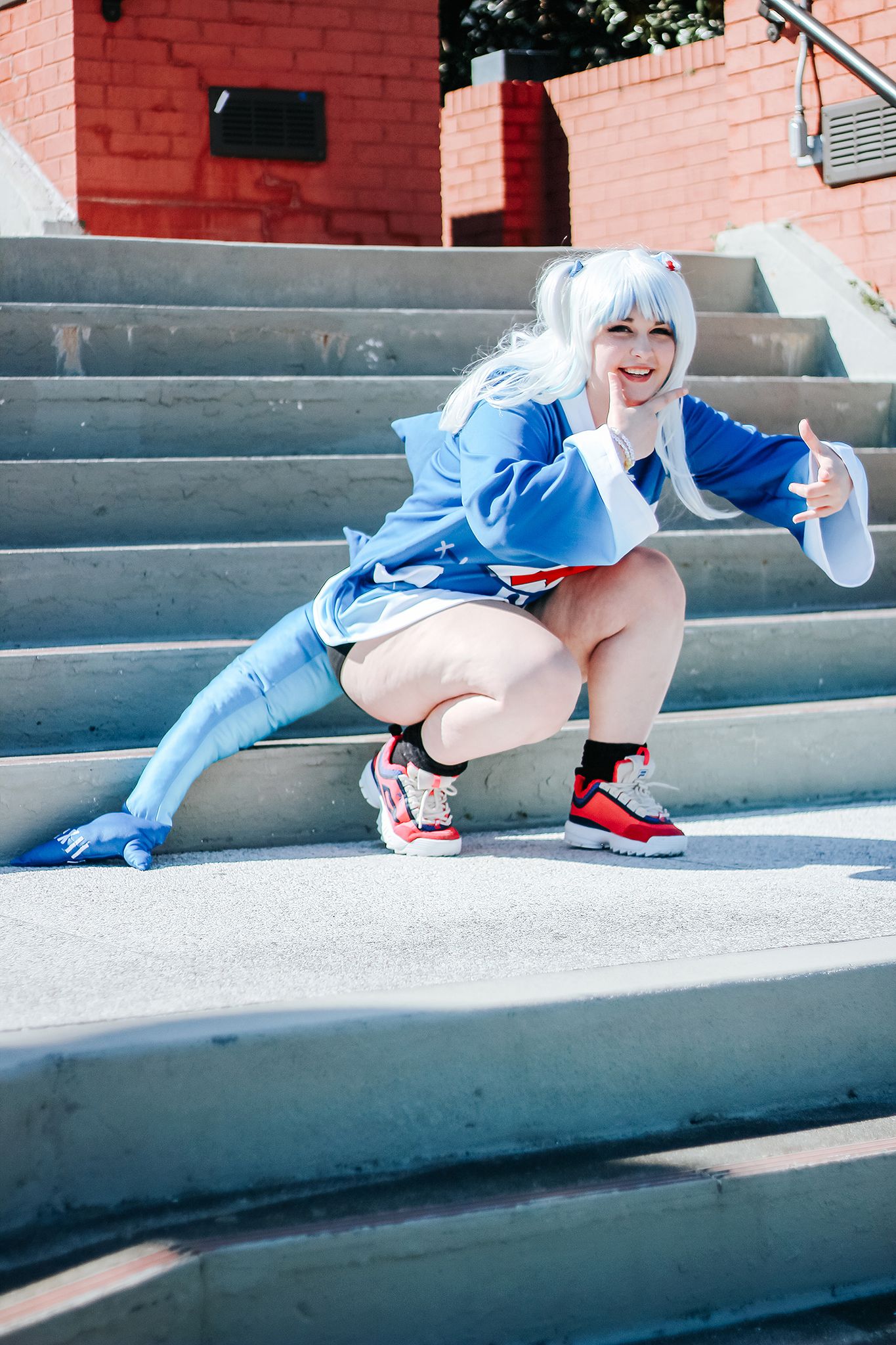 Silencing those who need to be heard loud and clear just doesn't happen via unreliable organizations, but also at conventions. ADA regulations are designed to help those with a variety of disabilities but anyone who's ever been to a convention knows that some are lacking in this department. One is the long wait outside, oftentimes in the summer heat. Cass noted how heat is a big trigger for them, so they'd appreciate more shade and water for those who may need those accommodations. Belle also pushed the importance of wait times and check-ins, but also their concern for noise levels, "If a main event is going to have loud sudden sounds, please communicate this to the audience before the show starts to allow Autistic and other disabled or sensitive people the opportunity to leave/prepare themselves!"
A UK cosplayer, Lune wasn't familiar with ADA regulations in the US, but did offer up universal suggestions that'd benefit autistic cosplayers in the states and elsewhere, "Conventions staff could be trained on certain signs or symbols. In the UK we have the sunflower lanyard project, signifying someone with hidden disabilities, most people know and are aware of it. They could also provide a quiet space for people to de-escalate (one that isn't in a large open space and overly bright) as well as a symbol to allow staff to know an individual is non-verbal, to allow them time to write their needs."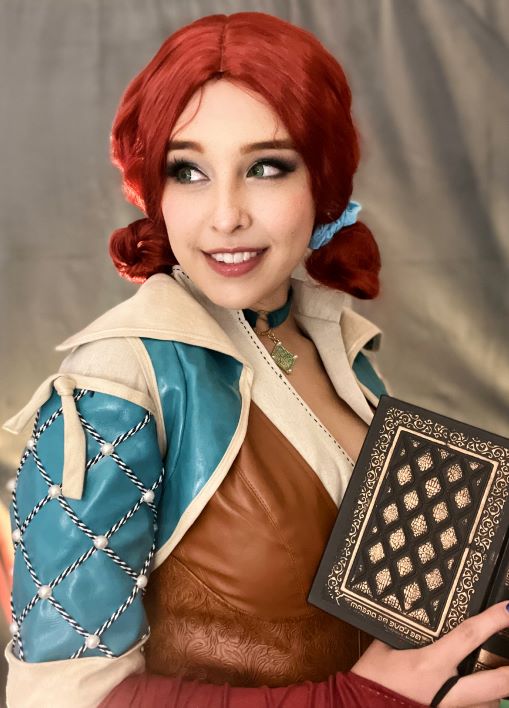 Going to conventions used to be the only way people who cosplayed could connect but with the internet, we've been able to broaden our horizons and build communities in new ways, and each has gone about doing just that, and are happy with the cosplayers they've been able to befriend over the years. However, it's not always pleasant as we've seen in the past, in talking with Latinx and Black cosplayers there can be some negativity in cosplaying that comes into play when race is involved.
So on top of everything we've already discussed in regards to being autistic and representation and whatnot, Cass also has had to deal with that side of cosplay, "The cosplay community can be such a wonderful loving community, but there's also a lot of toxicity that comes with it. There are a lot of problems that come with things like 'looking canon' that can be extremely harmful, especially for POC. Being part Hispanic, I used to think I couldn't cosplay certain characters, but cosplay is for everyone. And I think that the beauty of cosplay comes from our differences and our interpretations of these characters."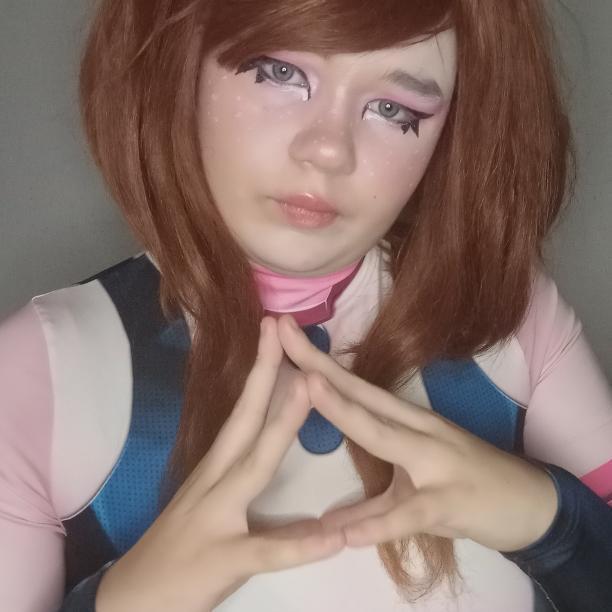 Toxicity aside, as Cass said, there are plenty of wonderful aspects to cosplaying, and no one should be discouraged. She said, "Don't let anything hold you back. I know the toxicity that comes in the community can be daunting, especially for POC and those that are plus-size, but remember that cosplay is for everyone and we can only change the culture in this community by being true to ourselves, and don't forget to have fun." Belle was also on board with allowing oneself to just enjoy, "You really only get to live life once and I personally believe it is important to do things that will bring you joy and fulfillment regardless of the worries or fears holding you back so just buy/sew/commission that costume, it will be more than worth it, I promise!"
Lune stressed the importance of knowing one's limits, "Can't afford costumes or worried about the texture? Closet cosplay. Wigs an issue? Plenty of cosplayers use their own hair or alternatives like paper wigs. Makeup? Tons of cosplayers don't use it. Don't let the online cosplay community judge you. Most of the trolls are just that, non-cosplayers trying to get a rise, they wouldn't say anything in a convention."
She didn't know it, but Danyelle's advice to those with autism looking to get into cosplay went well with Lune's, "Cosplay doesn't need to be perfect or screen accurate to be good. Don't be afraid to alter or change certain elements to make things easier or more comfortable. This hobby is primarily for fun and about celebrating our takes on our favorite characters. Don't let people make you feel bad for enjoying what you enjoy. Often we are seen as childish or looked down upon for taking pleasure in make-believe worlds. The world can be a troubling place so find joy where you can. If others say it's foolish, that's their problem."