Cosplayers Want More Disability Representation In Media
These cosplayers have seen a lack of characters with disabilities in Hollywood and it needs to change.
Late last year I was doing my daily doom scrolling, wondering if another 365 days would pass before I saw my family again, when I stumbled upon a petition. Nothing out of the ordinary about that as the political climate in America has made me visit Change.org more often in the past four years than I have the gym or a doctor's office. Only this one was different. It was created by Hannah Diviney, a writer and disability advocate with Cerebral Palsy. In her petition, Hannah called for her beloved Disney to create a princess with disabilities. It made my mind wander away from the doom and to cosplayers with various disabilities and how in many cases, they were left cosplaying characters that were far from their reality.
"One of the greatest challenges of being a kid with a disability is always feeling forced to forge your own way in a world that rarely gives you enough credit," said Mandy Purlsey (@BeTheSparkCosplay) who's been cosplaying her favorite characters for several years now. Cosplaying nearly as long, Criptid (@criptid.cosplay) noted how isolating the lack of representation in pop culture and media can be for disabled fans who just want to see themselves in the things they watch.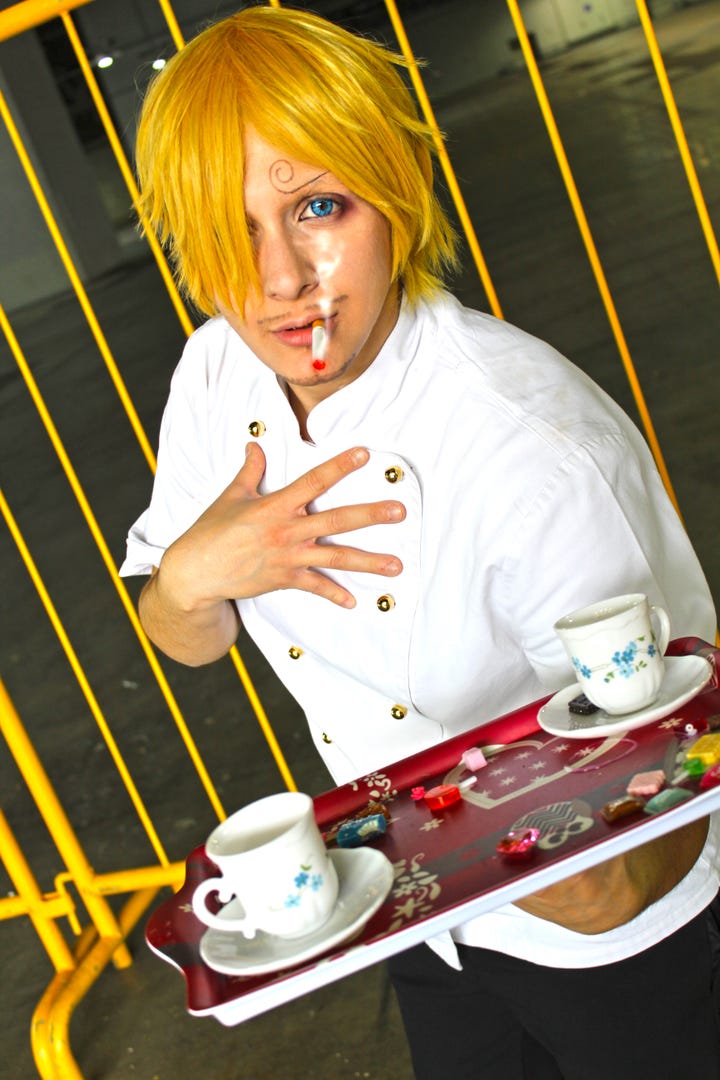 Similar sentiments were shared by Tia (@tihalola.cos) and Akira (@takivinsmoke). The latter noted it can be lonely not seeing deaf people be more prevalent, but for Kasai Nik (@aka_kasai_nik), another deaf cosplayer - she feels that if there were more deaf people in media, it'd be easier for everyone to just see them as regular people and with that, job opportunities and such would be easier to come by.
"Regular people." It's something we say people with disabilities are, but when it comes to how they're showcased when on screens both big and small and in black and white in books - the representation always winds up being one of two things; a "special episode" or villainous. Don't act like you do not know what the "special episode" is. Okay, for those who didn't grow up in the '80s and '90s - you're off the hook because these episodes were very popular during those times. They were always one-off episodes featuring a character with a disability that was just there to teach the main character a grand lesson about life, acceptance, and defying the odds. My mind went to every show ever on the TGIF lineup, but some of our cosplayers pointed out the other side of disabled characterization I'd never thought of and that's the dark side.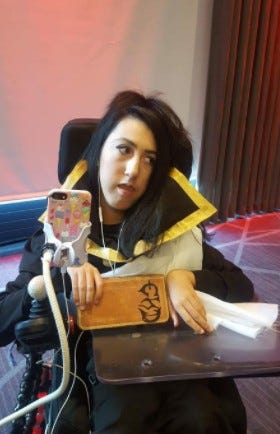 "When I was growing up, I can't remember seeing a single character on TV who had a limb difference like me and was portrayed in a positive way. In fact, a lot of shows back then still used disability or disfigurement as a way to identify the villain, who often turned to crime after being shunned by society," said Mandy. Criptid couldn't agree more saying, "Media tends to use a lot of shorthand to depict someone as being evil; usually, this means they look different in some way that the creators determine as being ugly because of their ableist biases."
Of course, that's not to say that some of these cosplayers haven't seen better representation. Kasai Nik noted Gabriella from The Little Mermaid series who wasn't just deaf, but also a Latina character - a rarity on both counts for the entertainment giant at the time. We can't be sure, but it feels like someone in the studio was looking to diversify the Disney roster back then, and since then Disney has gotten better with inclusivity in terms of race but they're still a little lackluster, as are a lot of other companies.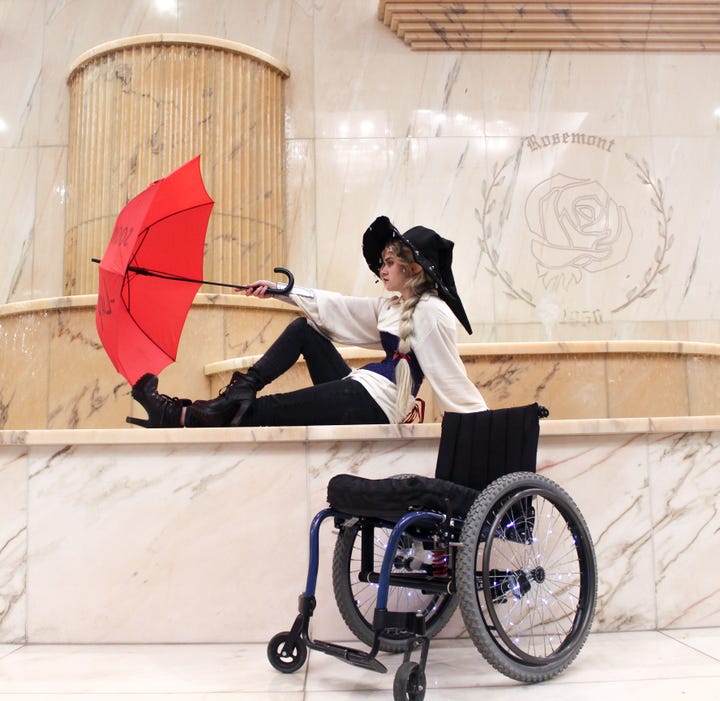 This boils down to a myriad of things, including a lack of disabled creators making things happen behind the scenes. "It would definitely improve the representation; at the very least, there might be disabled characters who aren't villains, aren't one-off characters, and don't finish their storyline with getting magically cured," said Criptid. Mandy could not have agreed more and added this sentiment, "People with disabilities are often painted with broad strokes in the media, with lives either filled with grief and pity or an indomitable spirit that overcomes all odds. You can always tell when a disabled person is involved in the script because those characters suddenly have rich and nuanced lives that aren't constantly disability-centered."
As someone who has plans to go into filmmaking, Tia knows what she and others like herself can add, "Having people behind the scenes that are disabled means more accurate representation. Especially when you find someone passionate about their chosen media." The same goes for Akira who works as an artist. They said from a professional standpoint, "As a disabled person it is really important to have disabled people in the entertainment because you could ask them for advice."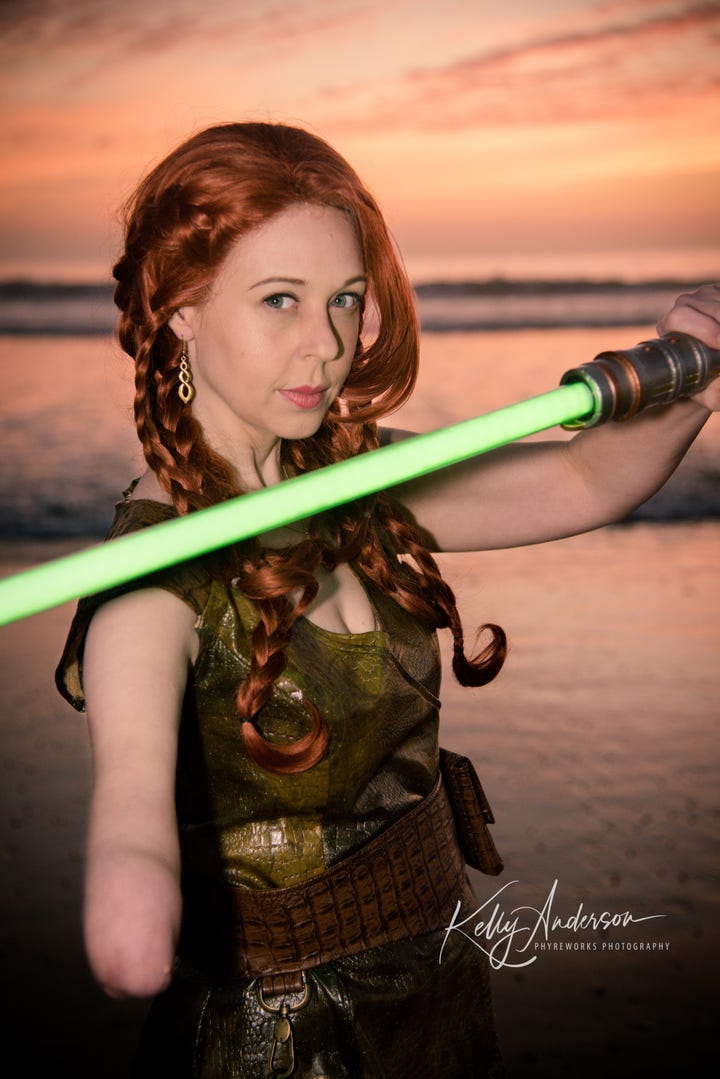 While they may not be behind the scenes of some of their favorite films and comics at the moment, what these cosplayers do to represent when they're dressed up does take some next-level creativity. It's like when we talked to Akeem Andrews and he said, "In general it's much easier for white cosplayers to be more noticed and Black cosplays have to usually work much harder to get to that point and maybe still not get the recognition," I think that same idea can be attributed to disabled cosplayers who may have to work with wheelchairs or prosthetics.
For Tia and Criptid, they both said it just depends on the character they're cosplaying when it comes to incorporating their chair. "For example, My Hero Academia characters. I can cosplay as them and I don't have or want to incorporate my wheelchair. There are some ideas though like Shigaraki. I don't want to cosplay that character, but if I was to cosplay him I'd like to make a throne of 'bodies'," explained Tia.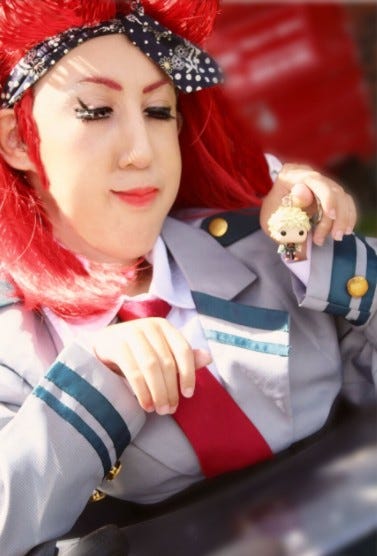 Criptid was on the same page, but more said it depended on which chair of theirs they were in, "As much as I would love to do elaborate decorations for every character I cosplay, it's just not realistic to switch out things on my chair as often as I change outfits. My power chair is a bit easier to integrate into most characters because it's all black, so I can really add anything on top. Additionally, there are less moving parts to worry about; so long as I can still fold the chair, or so long as the decorations are easy to remove and put on, I'm only limited by space. Meanwhile, my current manual chair is acid green, and I have stickers on the frame and decorations on the wheels. My old one was a holographic blue. There isn't as much space to decorate, so I'm really limited to adding and removing things from the wheels, and that takes a lot of time and hand movement."
For Mandy, she used to think she had to play into a character down to every detail, and would rock a realistic arm but felt it was hiding a part of who she was. So, much like the "Bionic Actress" Angel Giuffria, who once got a shout out from the Mark Hamill, Mandy started to go above and beyond with her prosthetic looks in her cosplay, "I didn't feel truly empowered in cosplay until I embraced who I was physically and began to incorporate that into my designs," she added, "Last year I had a spark of inspiration when I started to imagine what a limb different princess would look like and envisioned Cinderella trading out her glass slippers for a glass arm. As soon as I had that idea, I knew I had to bring it to life."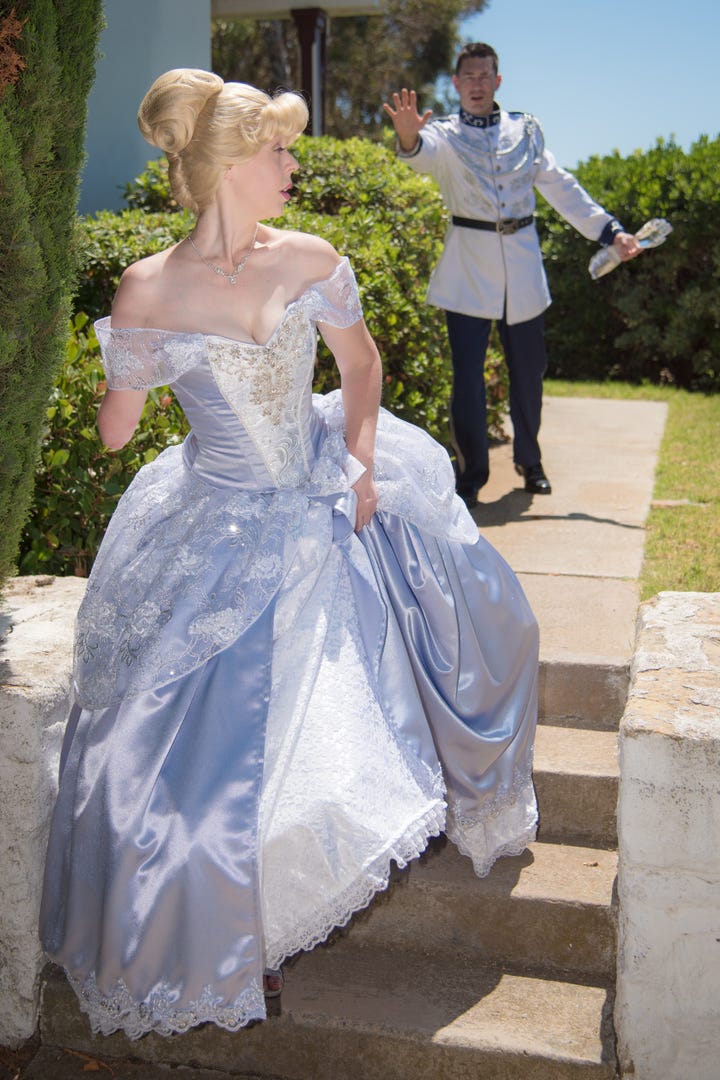 People were obviously in love with that look because - who wouldn't be? It was a hit with fans near and far, especially kids. See, for me - one of the coolest aspects about cosplayers is that they're just regular people that often fill the void that entertainment has left us with. Whether it's seeing a Black woman as a superhero, an Asian man as a horror icon, or a disabled person as a princess - these are what cosplayers do both online and at conventions and in many ways, get to be these characters for young fans.
"Parents and kids from all over the world messaged me to say how much they appreciated seeing a princess they could truly identify with. I'll never forget the first time I got to meet another little girl with a limb difference while dressed as Cinderella -- I don't think I've ever seen a smile so big!" said Mandy of her viral Disney look. Criptid ran into a similar situation in the past where a fellow convention-goer took their picture to send to a friend in a wheelchair who felt like they couldn't cosplay just because of their chair. Tia's also gotten a lot of love from the cosplay community noting how she has inspired them, as has Akira, and Kasai Nik who said she made a friend after an encounter like that, "It was one of the most heartwarming moments to see someone love my cosplay!"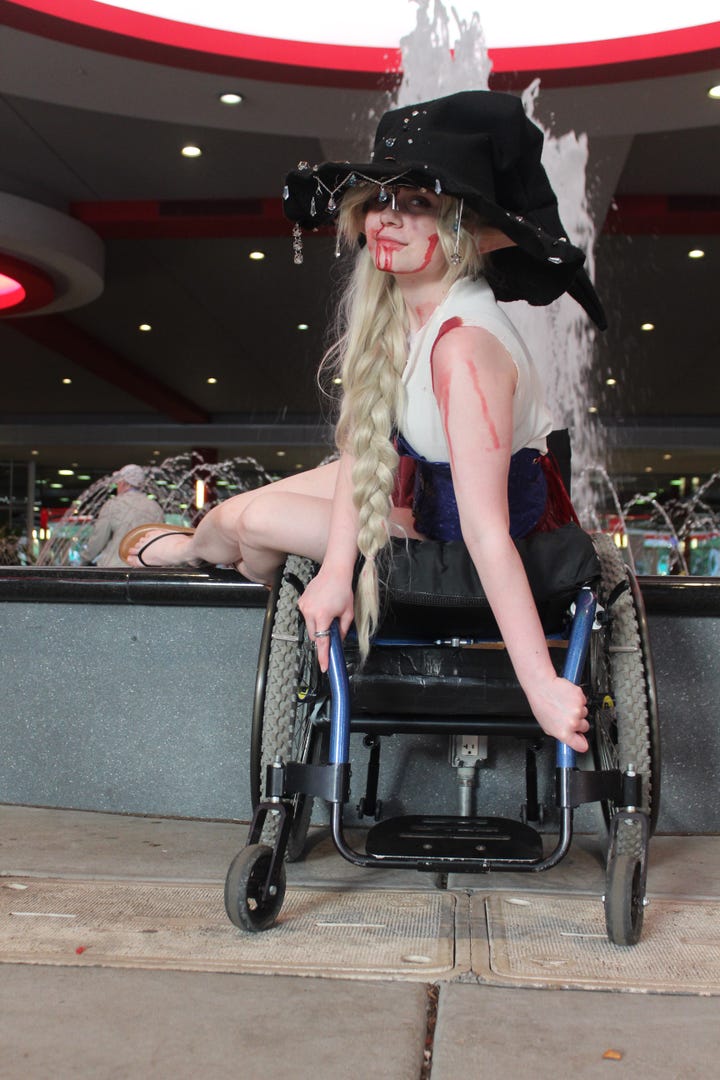 These encounters happen a lot online after parents, peers, and young cosplayers search various hashtags and reach out, but they also happen at conventions - a place many cosplayers have found feels like home but when you're disabled, you know all too well that the world was not always built to accommodate. This was something I was very curious about after attending a convention that shall remain nameless where fans were left waiting three to four hours just to get in, most of the time spent in the sun. My partner is a cancer survivor, and at the time was dealing with leg issues. With very few places to sit outside, and a packed convention hall - I could only imagine what someone in a wheelchair, a walker, etc. would have felt like in that situation.
So this was something I wanted our welcomed cosplayers to get to share about so that perhaps any convention organizers reading could make their events better for everyone. First off, Criptid expressed that while ADA guidelines are usually fine, it's the little things organizers don't think about, "Sure, I have ramps to get up the weird amount of steps, but they're steep and I've often needed help up them. Also, some cons don't have accessible stages, so I cannot compete in their cosplay competitions."
They added, "People like to use the elevators even when they could use the stairs, so I have to sit and wait for ages just to get to another floor. In the dealer's hall and artist's alley, people have their booth drapes going into the aisle and I have to untangle it from my wheels or take their whole booth with me. Also in those areas, I end up not being able to see a lot of people's wares because they're on the table; I can't just squeeze in next to someone when one person moves, but other people can, and so I end up not being allowed to see what's there. It's incredibly frustrating to navigate a convention with mobility aids. Conventions also often aren't accessible to anyone who has any non-mobility needs; signs lack Braille, panels don't all have interpreters. These are only a few access needs people have, and by no means an exhaustive list, but it would be pretty easy for them to be more accessible."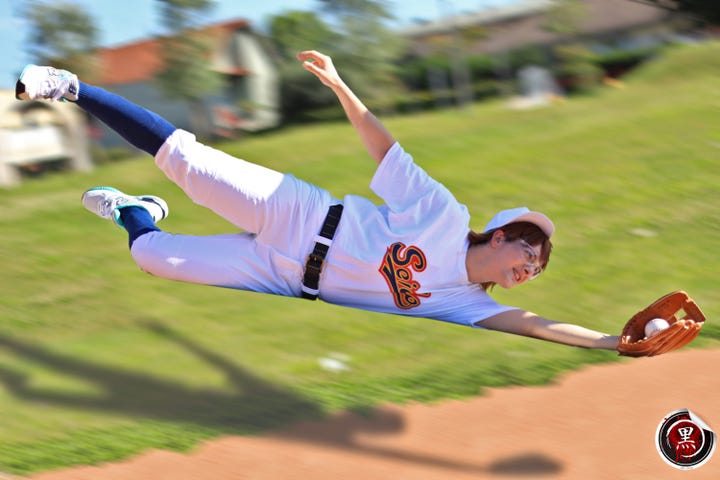 Criptid noted it and Tika and Kasai Nik confirmed it as both have found it hard to get an interpreter at conventions. Especially since internationally, I learned the whole ADA thing isn't everywhere. Akira noted that saying, "We are behind in regards to the disabled, so it's difficult to get an interpreter at conventions."
Now that the convention organizers have heard some attendees' concerns, let's hope some change is made so that disabled cosplayers aren't left with the bare minimum moving forward. That goes for creators as well, Hannah Diviney's petition may have sparked this idea but after talking to these cosplayers - it's clear that if Hollywood isn't going to finally do the right thing and stop making disabled character one-episode lessons or villains, fans can and will continue to be their own heroes, "We can create the characters that Hollywood has not given us, and I think the world is ready to embrace them! We have the chance to provide disabled heroes and princesses for the next generation, and I hope we take on that challenge with pride," proclaimed Mandy.
Akira and Kasai Nik both noted that you should never be afraid of your disability when it comes to cosplay, and to have fun with it - because, at the end of the day, that's what this is all about. I think when it comes to fans in wheelchairs who are still iffy about cosplaying, Criptid summed it up best, "If you are a wheelchair user, trust me: people will recognize you as a walking character even if you aren't standing." That's because when the cosplay is that good - who you are outside of the ensemble sort of disappears, and you are that character regardless of your race, gender, or in this case, disability.