How To Lose A Cosplay Competition Like a Winner
Losing a competition can be the ultimate learning experience.
A big niche in the cosplay world is competition. While not essential to the 'cosplay experience', it's certainly a route many cosplayers either dabble in or dedicate themselves fully.
Competition has a ton of positives that draw in cosplayers; whether it's the prizes, the networking, or just the exhilaration of being seen on stage, competitions have a lot to offer aside from simply 'winning'.
While we all know there can be only one (winner), it still stings to walk away from a competition without even a callback. Guess what? Even first place competitors have likely entered competitions and lost!
As a competitive cosplayer myself who has taken home many 1st place prizes such as 1st Place SFX at TwitchCon 2020, 1st Place Armor Division at NYCC Eastern Regional Championships, and more; I also have experience in losing like a winner.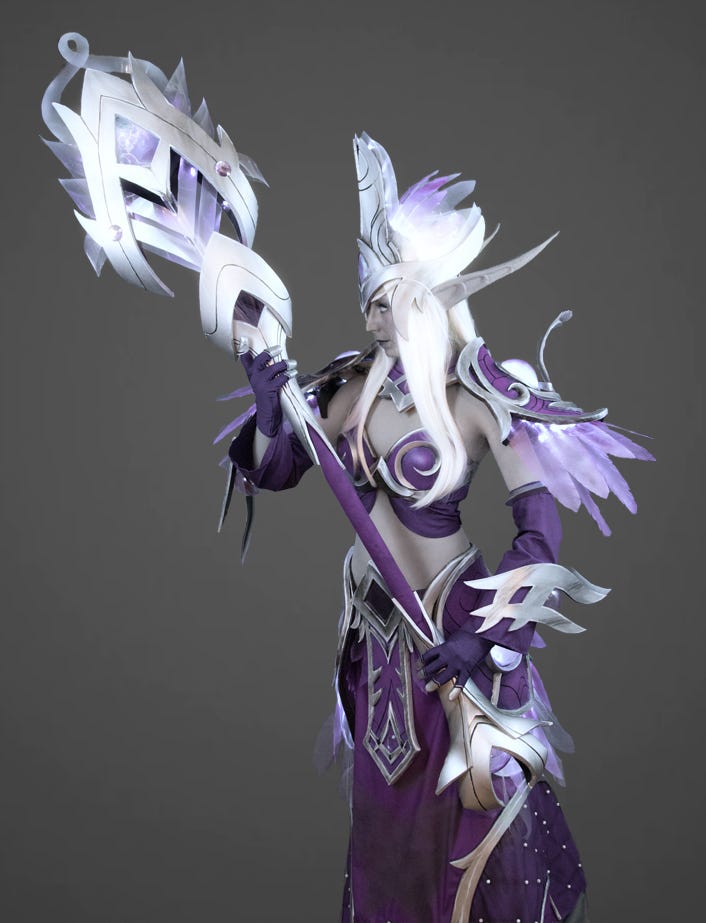 Reach Out to Judges
Walking away from a contest with nothing to show for your entry can be debilitating. We know the risks when we enter, but it doesn't quite take away from the sting of losing.
Judges from a multitude of contests will tell you: Whatever you do, DO NOT be a poor sport! This can be difficult if you're emotionally wrecked, but the cosplay community is tight-knit, and badmouthing a contest or its judges can easily come back to bite you later.
What judges mostly do agree on though is that it's ok to ask what you lost points on or where you could improve! So long as you aren't asking just to argue -- and instead, you're asking to truly listen and understand -- then judges are more than likely to offer their support, critiques, and encouragement!
In fact, a judge from the very contest where I didn't get a callback for novice category (see: Nightborne Heritage Armor above) gave me some insight into what could be improved in future costumes, and this openness and encouragement as well as critique was enough to pull me out of some emotional pits and create my next cosplay, which happened to put me on a stage in front of thousands and land me a 1st place prize at New York Comic Con later that year!
Make the Most of Your Cosplay
Simply 'losing' a contest doesn't mark the end of your costume's usefulness. Where I had been disappointed in the competition, I more than made up for with support through online forums.
Post your costume on social media like Instagram or Facebook. You can even take to Reddit and other websites to share your work and feel the support of other cosplayers! Competition isn't the only validating outlet, should you seek it.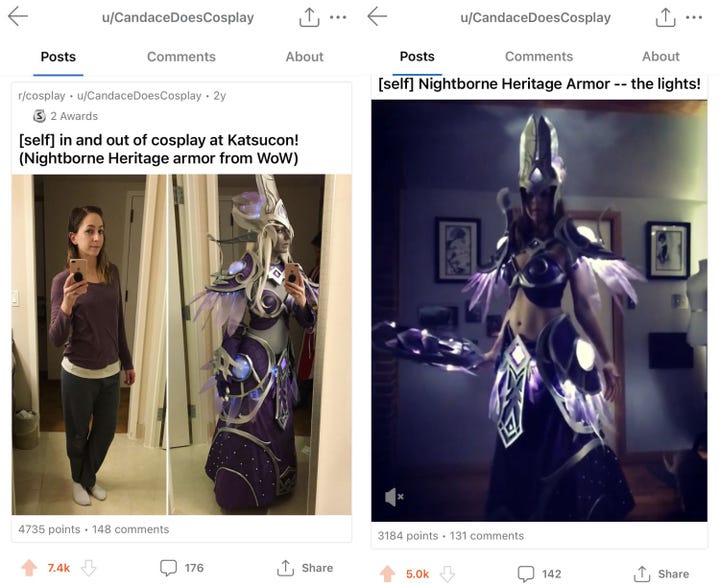 Push Onwards and Network!
This may be the hardest piece of advice in losing like a winner, and it may not be achievable immediately after a searing loss…
Continue creating.
It's ok to want to compete! Competition is a valid reason to cosplay, and it might be a very integral part of what makes cosplay fun for you. This can make a loss all the harder to handle.
Give yourself time to recover, and research future potential projects while you reach out for support and critique from your previous work. I found that the combination of sharing my work for support and reaching out to judges for constructive criticism helped me to feel motivated to looking towards my next goals.
Stay positive, even if you have to 'fake it til you make it', as you never know who is watching and relying on you. Use your time to network with others you competed with. Follow their profiles and support other creators while you get back on your feet.
The emotions will span a wide range for anyone who competed with you, and you'll find quickly that you're likely drawn to those who are positive and upbeat. Recovering from a loss feels easier to achieve when you're spending your time lifting others.
"Supporting another's success won't dampen your own."