Hysterical Thanksgiving Costumes To Wear This Holiday
Amazon has graced us with some of the funniest Thanksgiving costumes to wear in front of your friends and family.
It's the holiday where we scarf down whatever delicious food graces our plates, and we give thanks to those around us! But Amazon has other plans. We at Cosplay Central are fans of chaos, and if that's the way you want to go this season, Amazon has your back.
While skimming through the holiday selection on the site, several funny turkey-inspired costumes popped up. So, if you plan on being the center of attention this holiday season or if you want to make the entrance of a lifetime, look no further. Here is our list of hilarious Thanksgiving costumes to wow your family from Amazon.
6. Turkey-Shaped Sunglasses
Before we get to a whole costume, If you want to have a subtle look and think your Thanksgiving meal will be outside, nothing says gobble-gobble like a pair of turkey-shaped sunglasses.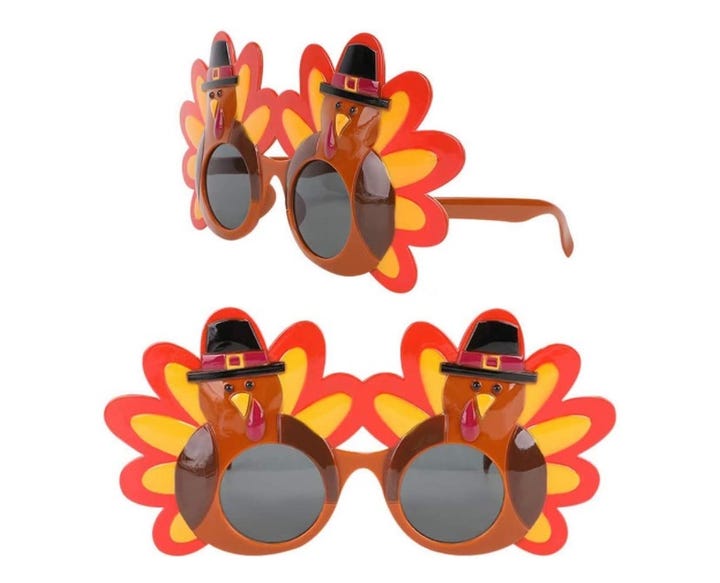 These will for sure hide any eye rolls you make at your family, insisting you start dating again or why you aren't making enough money.
5. Funky Thanksgiving Hats
Using your hands to cook, but you still want to be festive? Or having a bad hair day in front of your monster-in-laws? Wear a Thanksgiving-themed hat! As Selena Gomez once said, "What's that? A hat? A crazy funky junky hat?" You'll be sure to wow the fam with these!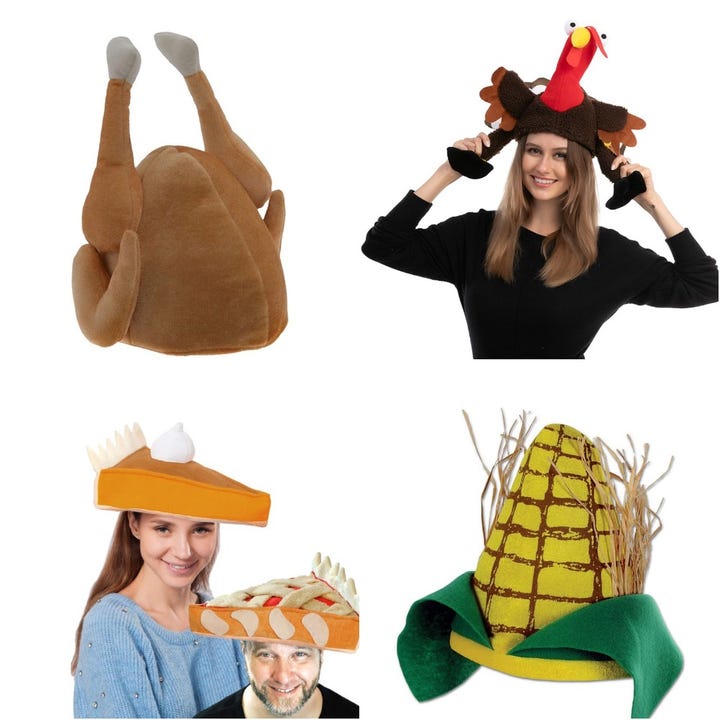 Your estranged relatives will either be corn-fused or struck with envy from your Cooked Turkey, Pumpkin Pie, Turkey-Legged, or Corn Hat. Even that weird uncle from that other state we won't mention, his knees will turn into cranberry jelly as soon as his eyes lay upon your fantastical hat.
4. Turkey Onesies
Now, if you want to involve your family or make a grand entrance for your significant other, here are some turkey onesies that'll do the trick.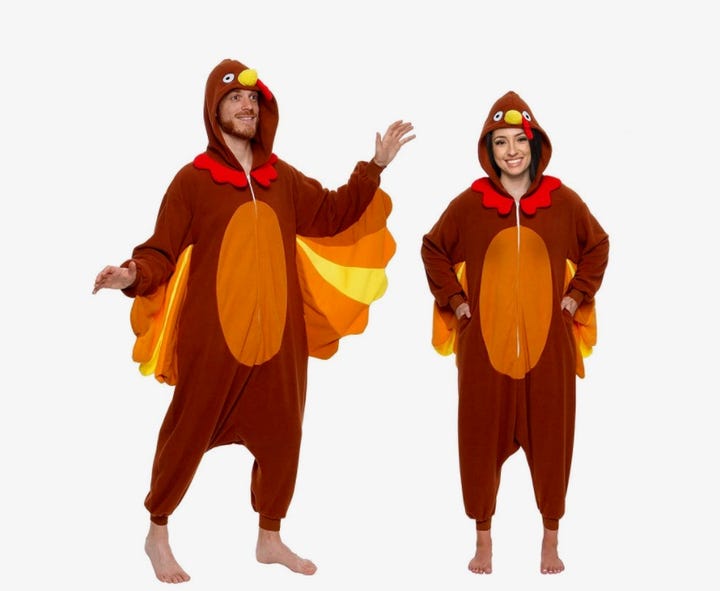 While staying cozy and warm this holiday season, spread your turkey wings and fly away from any conversation you like. Bonus points if you gobble.
3. Inflatable Turkey Costume
Plan on watching the football game without being bothered? Wear this Inflatable Turkey! You'll be the talk of the table, and you won't be able to sit at it! Plus, you can rock a turkey trot in this outfit with ease.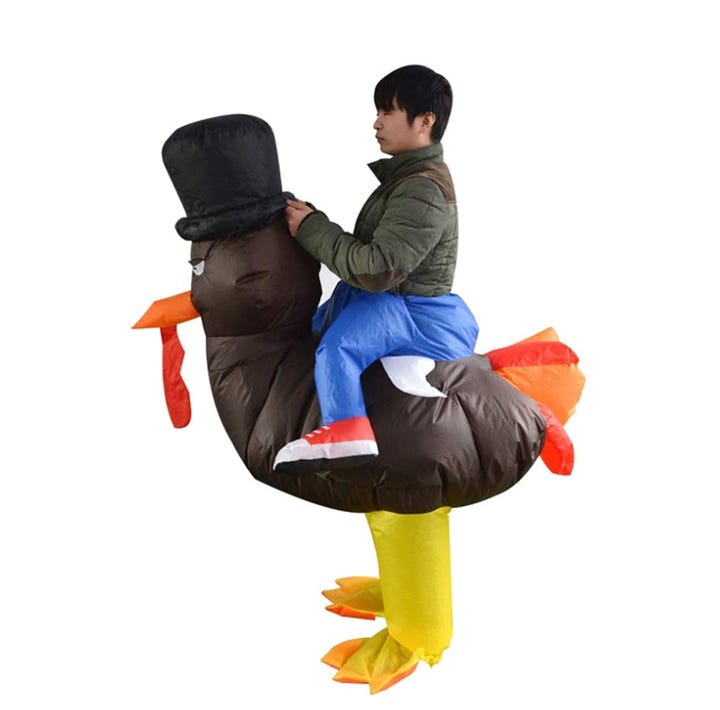 The turkey has a top hat, so we call this a 10/10.
2. Piggyback Turkey Costume
This is quite possibly our favorite costume out of the bunch. You will literally be the most remarkable person we know if you wear this. Finally, the Piggyback Turkey costume, it doesn't get much better than this.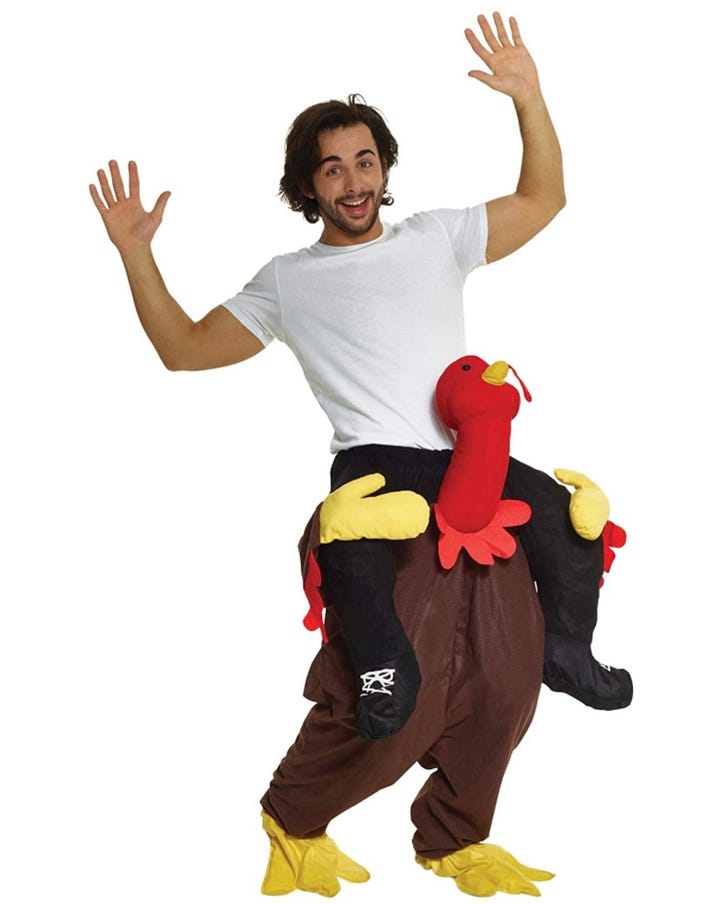 Seriously, wear this, and we will post you on the 'gram, no questions asked.
1. Santa Claus
At last, if you're ready to get down to business like every department store already has, show up to Thanksgiving dinner dressed as the most infamous person around.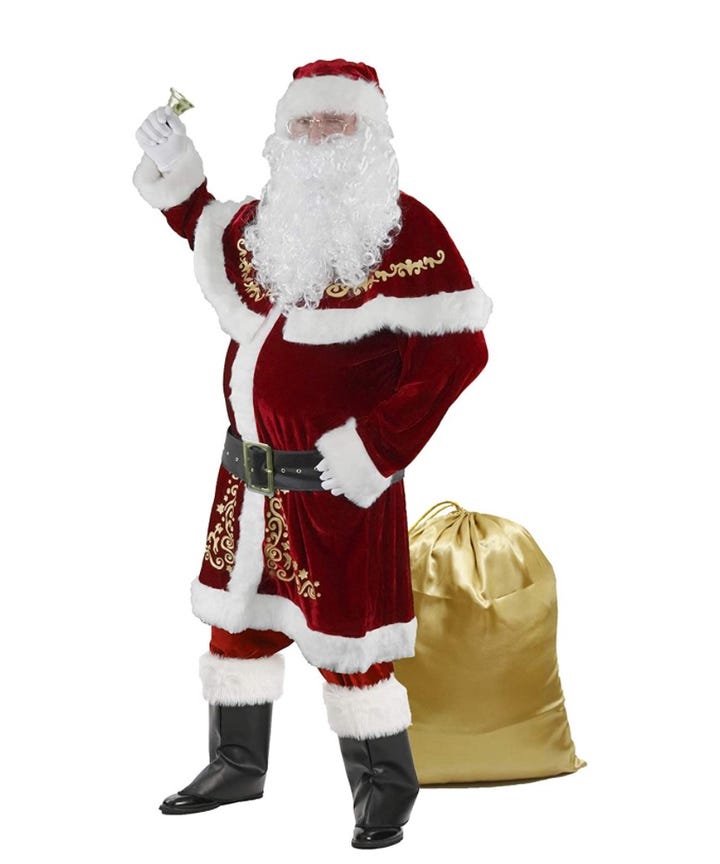 Santa Claus is coming to town! Maybe even to your Thanksgiving dinner if you're lucky! Break this costume out after everyone's been stuffed to spread some holiday cheer that will be unforgettable.
As crazy as the costumes are, at least we will be together for the holidays this year. Happy Holidays and thank you, Amazon, for providing us with a bit of humor this season. We look forward to seeing your holiday-inspired cosplays! Tag us when you post to potentially be featured in the Holiday gallery this December.