International Women's Day: The Female Writers Behind Cosplay Central
We're here to celebrate the women here at Cosplay Central!
Happy International Women's Day! This global holiday commemorates the achievements of women on March 8th since 1914. Here at Cosplay Central, we are celebrating our female writers for their brilliant work on various articles and other accomplishments in the pop culture industry. Kelsey, Mia, Lexi, and Kendra write about 90% of the content our readers digest from cosplay guides, galleries, and features; these extraordinary talents research, interview, and organize cohesive and exciting stories.
Get to know the women behind the site to better identify with our authors' purpose and passion for cosplay writing.
Kelsey - Captain Kaycee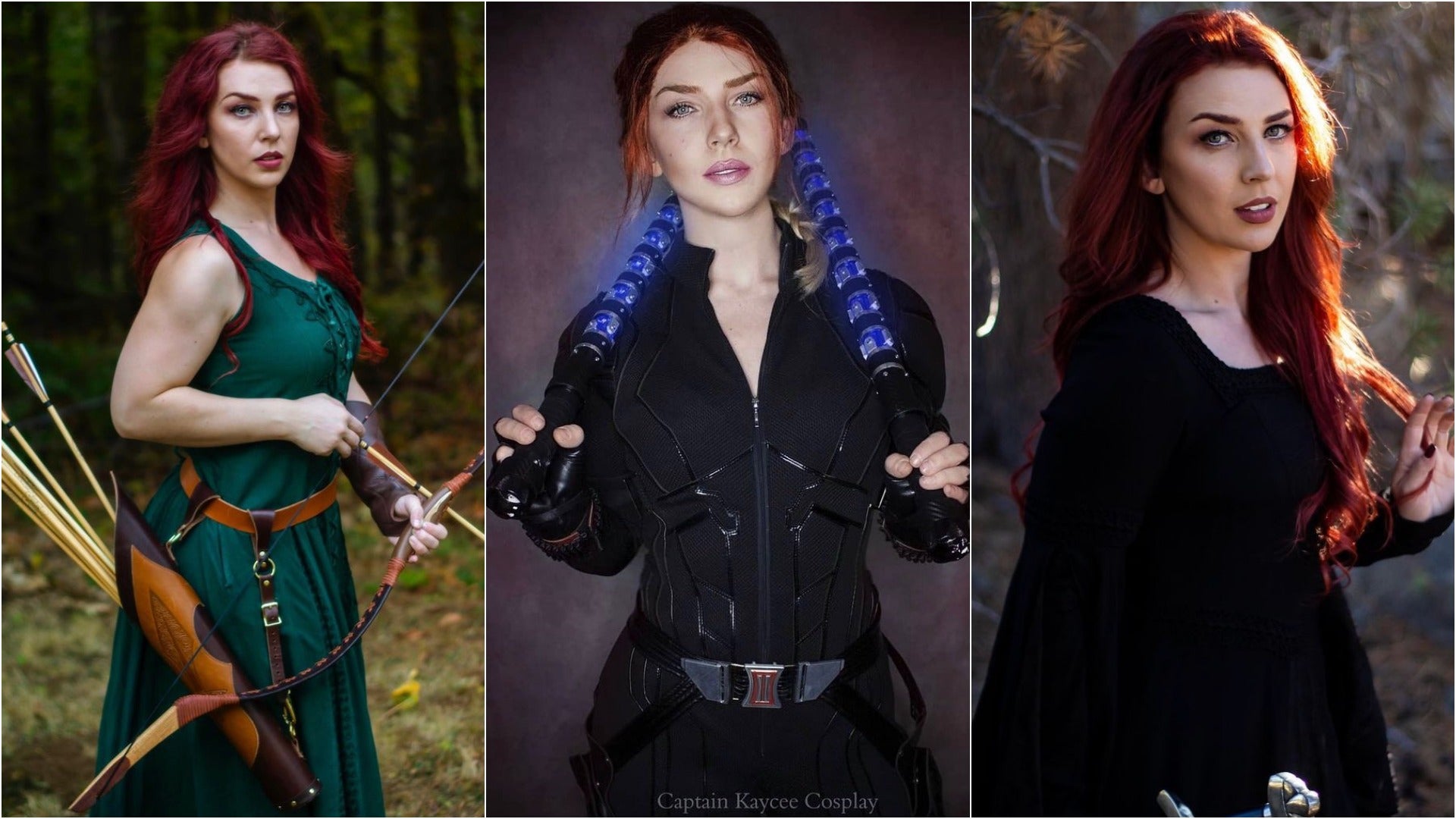 A long time ago in a galaxy far, far away (or at least, a small town in the middle of the Sierra Nevadas), I had wanted to write my way through school by creating fantastical worlds in stories. A few years into junior high, I discovered the world of cosplay by going to a small anime convention in Sacramento, California. I dressed up as Nyotalia Germany from Hetalia (don't judge me... 2011 was a weird time).
Since then, I have cosplayed characters ranging from the Marvel Universe to my own fantasy-based creations. Before becoming Editor-in-Chief at Cosplay Central, I was featured on IMDb and Variety Magazine, as well as being an influencer for companies such as Besame Cosmetics for their Disney & Marvel makeup products.
While I don't cosplay nearly as much as I used to, I still find creative inspiration for other projects in my spare time. Whether it be playing Final Fantasy XIV with friends, writing fanfiction, or reading the next best fantasy novel series, I'm always looking for more creative outlets. (Yes, I am slowly working on an FFXIV cosplay. Gotta wear those Ancient Robes in real life for ultimate comfort cosplay.)
Being Editor-in-Chief has allowed me to recruit talented women into our workforce and it's been such a joy to see them grow as writers throughout the years. I've also strived to let Cosplay Central be a voice for all, including those in the BIPOC, AAPI, and LGBTQ+ communities. I have always wanted Cosplay Central to be a safe space for writers and cosplayers alike, and to give them a platform to write about their passions and meaningful stories from the community.
Be sure to check out these articles written by Kelsey: Tom Hiddleston Surprises Loki Cosplayers At MCM London, Five Myths About Corsets And The Truth Behind Corsetry, and 10 Best Online Cosplay Stores To Buy Quality Costumes.
Mia - Ani-Mia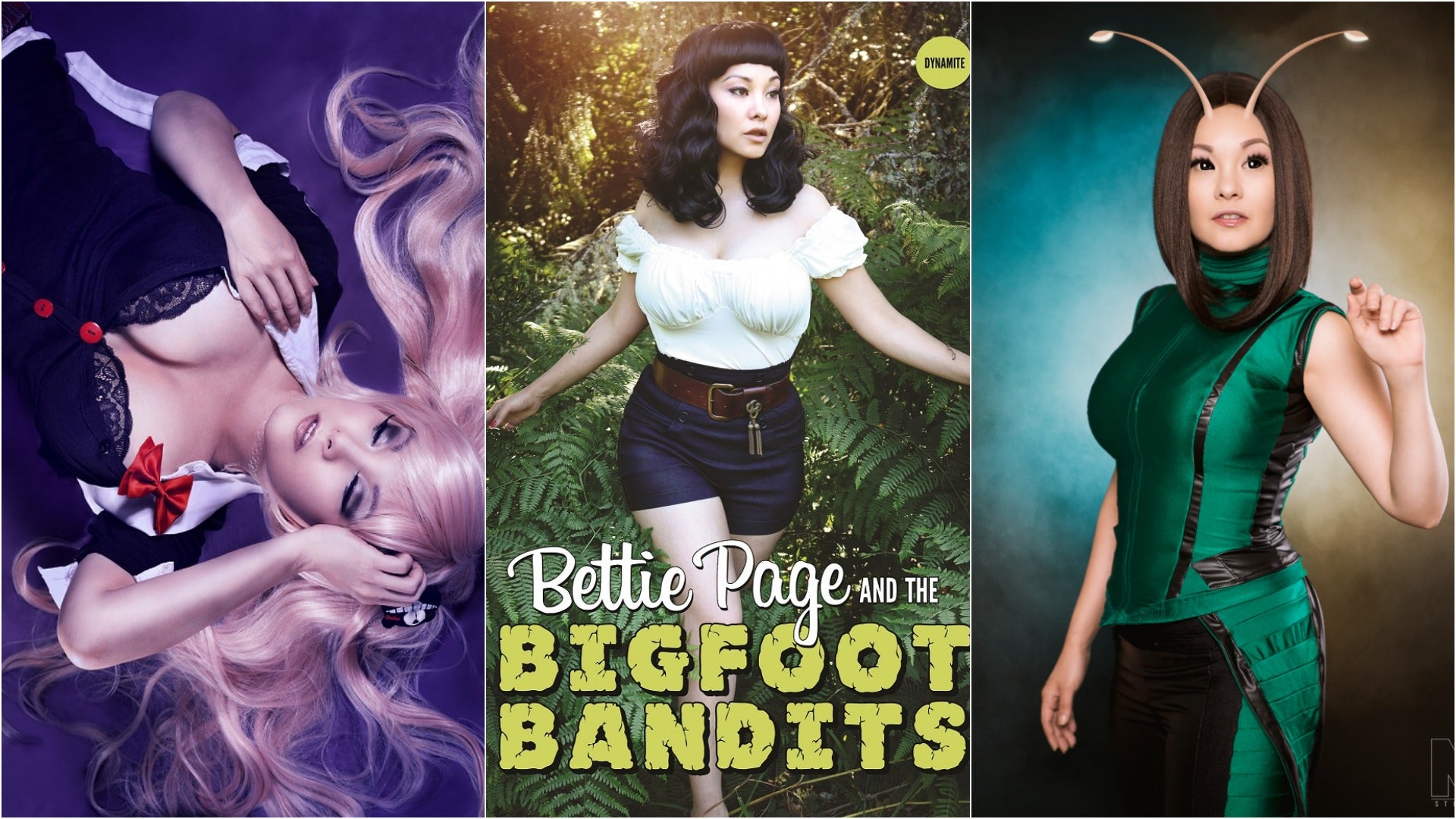 I've been cosplaying since 2008 and have been a cosplay guest at over 150 conventions across the globe. I have also judged championship cosplay contests, appeared in online and print magazines and had several television appearances. I'm also the Cosplay Writer for Otaku USA Magazine, the premiere print magazine about anime and manga in the United States, and an official video host for PreviewsWorld catalog and Sapphire Studios. As well as the author of several Bettie Page titles from Dynamite Comics, including The Alien Agenda, in comic shops on March 9th, 2022.
Being a female writer is an incredible journey, especially from writing about cosplay to writing comics. Writing about cosplay as a woman has allowed me to highlight not only incredible cosplayers but also issues within the cosplay community from a female perspective, especially issues that primarily affect female cosplayers. Now, transitioning to the comic world and bringing my voice to an industry that's usually dominated by men, I'm extremely motivated to bring my best to the table.
Be sure to check out these articles written by Mia: How To Make An Encanto Cosplay From The New Disney Movie, 10 Things To Consider When Buying Fabric For Cosplay, and Choosing Alternative Superhero Costumes For Popular Characters.
Lexi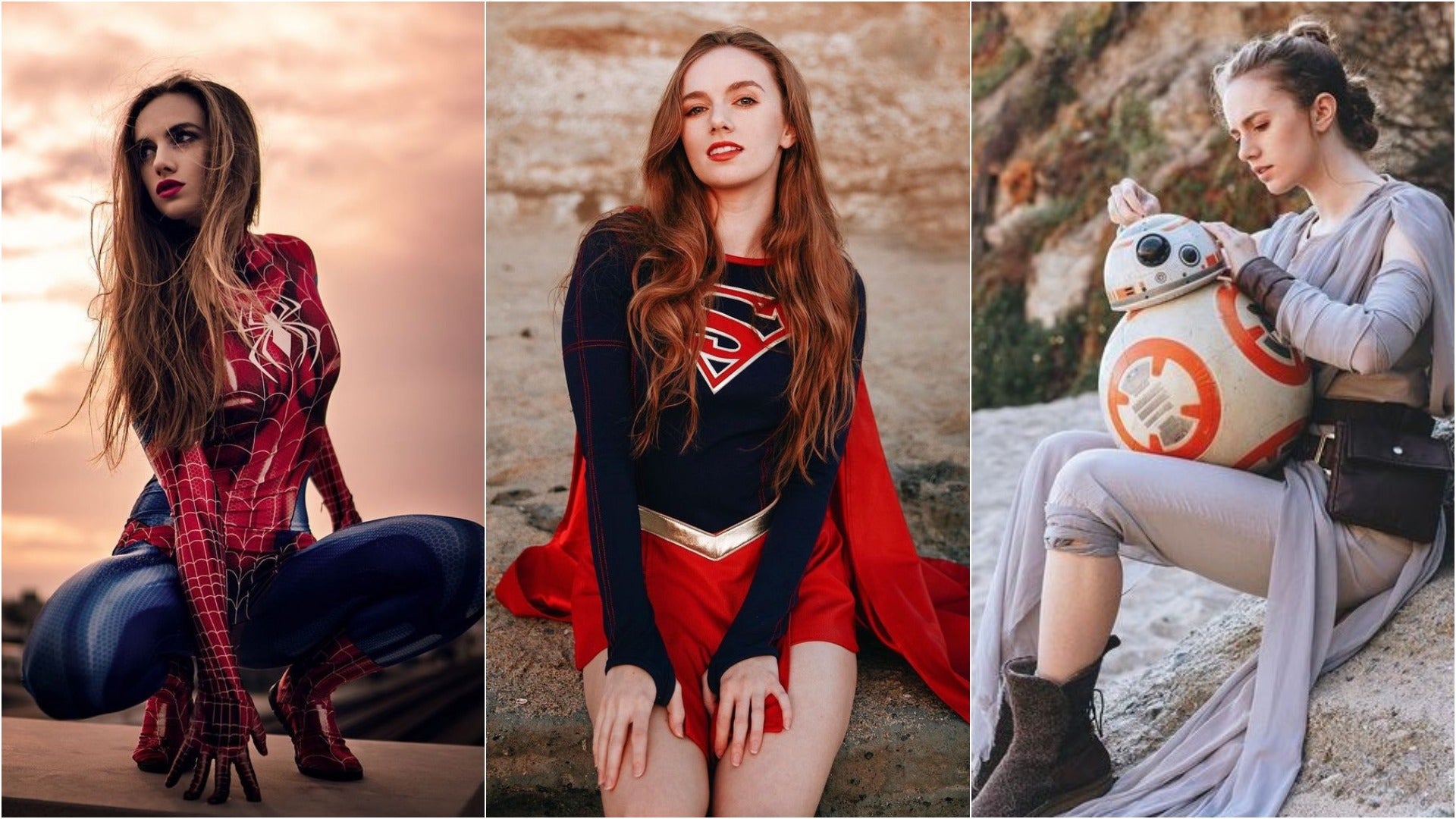 The year is 2011, I am on a plane to Hawaii, and I'm writing my first and only novel. I do not know how to spell soccer, and I never finished the book about zombies I wrote when I was thirteen, but it was my first taste of creative writing. In high school, I did Cappies, a writing program for theater students, and for a time, I briefly transcribed podcasts. Now, I get to write about two of my favorite things, cosplay, and pop culture.
I began cosplaying my senior year of high school with my dad. We dressed as steampunk characters he made up, and we had a blast. Since then, I have worked with companies like Hot Topic, HerUniverse, Doritos, and Amazon. And somehow, I managed to wiggle myself into going to Disney red carpet events. As someone who grew up surrounded by Star Wars and Lord of the Rings, thanks to my awesome geek parents, my life sometimes feels like a dream.
In a community dominated by men, I am so unbelievably grateful to be surrounded and inspired by such great female writers here at Cosplay Central. I strive to give people a platform to speak their truth. Whether that is communicated through cosplay or by inspiration from a favorite character, I am seeking to spread stories, awareness, and positivity from people around the world.
PS: My next cosplay will be Ahsoka, thanks to my fantastic friend graciethecosplaylass, who constantly motivates me to keep cosplaying.
Check out these articles written by Lexi: Here Are The Best Online Stores To Buy A Spider-Man Costume, Black Cosplayers Call For Change In The Cosplay Community, and 50 LGBTQ+ Cosplayers Who Create Absolutely Stunning Cosplays.
Kendra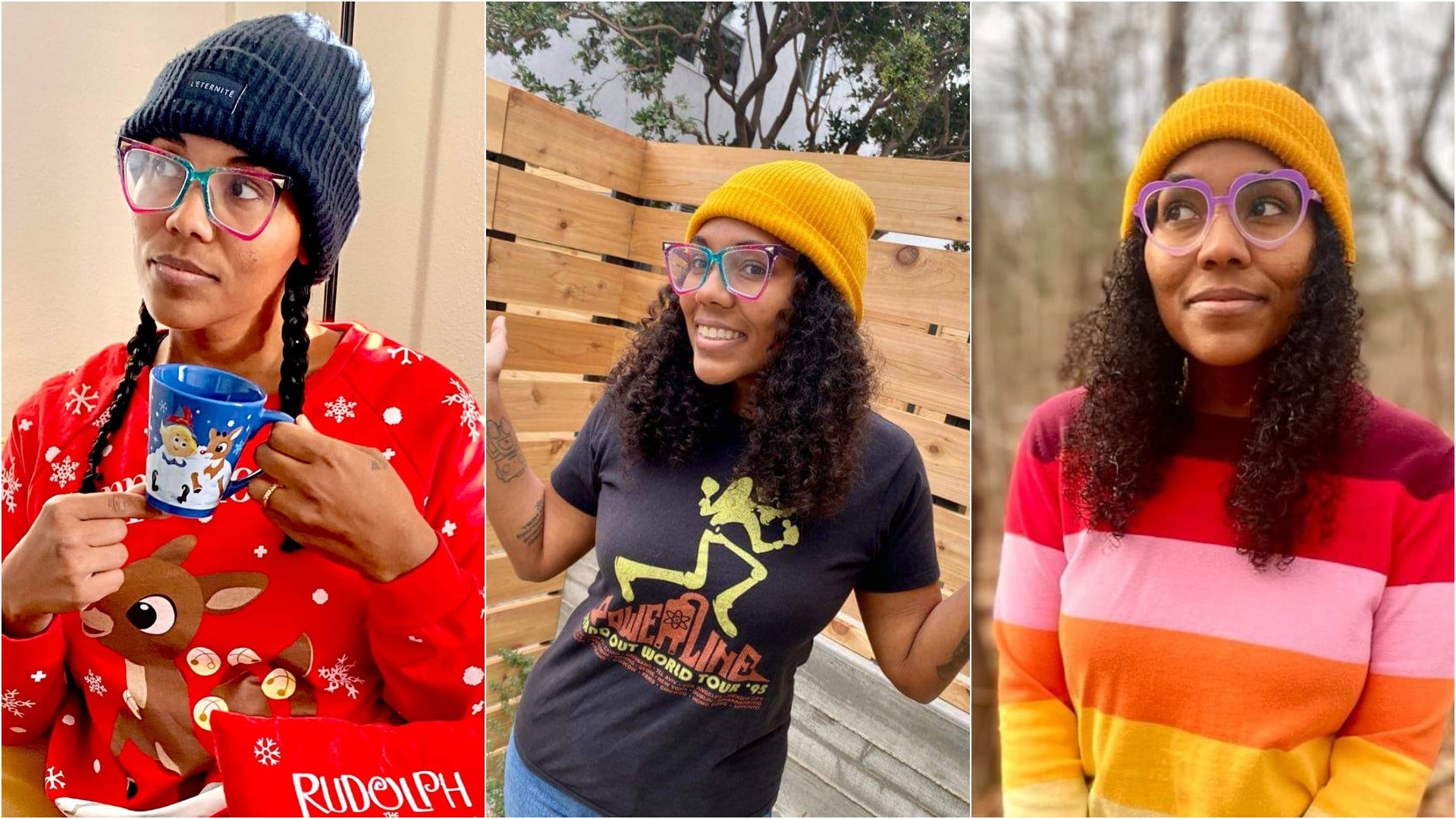 When I was five years old I only knew one thing - I did not want to live in my hometown because it only led to nowhere. So I took the honors student path to college and then walked out of there and into hysteria as I'd never planned that far ahead. With that, I fell into the wonderful world of freelancing.
What started as a way to get press passes in Los Angeles, has led me to write about everything that falls underneath the umbrella that is pop culture. From the small screen to fandoms to cosplayers, I've penned about it all and then some for the likes of MTV Geek, Apartment Therapy, Collider, and Cosplay Central. Funny thing is, I don't actually cosplay. I'm just a huge admirer of the art form. I am so intrigued by the creativity they come up with. I could never, which is why I just write about them!
Writing as a woman, only in music presented some setbacks. I think people wanted to assume I was only there to get closer to the band. Not the case, I lived in LA, was broke, and wanted to go to concerts for free. Simple as that. Being a woman in the fandom space has been so amazing though. Fandomania, MTV Geek, my podcast Crushgasm, and Cosplay Central have allowed me to write about the things that matter to me, and interview so many amazing characters.
I think at the end of the day I'm glad I had no plans after college because it's allowed me to tell parts of so many peoples' stories from musicians to people who've worked on Oscar-winning films (shameless plug) to cosplayers from around the world.
Check out these articles written by Kendra: Cosplayers Discuss Black Representation In Pop Culture Media, These Cosplay Couples Share The Love This Valentines Day, and Cosplayers Share Their Mental Health Battles During The Pandemic.