Kate Bishop Cosplayer Does Photoshoot For New Hawkeye Show
Cosplayer Minakess cosplays as Kate Bishop, complete with her dog companion!
The new trailer for Marvel's Hawkeye is here and with it the new character, Kate Bishop. Kate, who takes on the mantle of Hawkeye in the comics, is shown in the trailer with her iconic purple jacket wielding a recurve bow similar to that of Hawkeye's. Jeremy Renner is also back as Clint Barton in this holiday-themed show that is slated to release on Disney Plus on November 24th.
Kate Bishop has been cosplayed over the years from her comic look, but now cosplayers are eager to cosplay her new appearance in the Hawkeye show. One cosplayer by the name of Minakess has already completed two of her outfits from the show: her purple jacket outfit and her more casual outfit.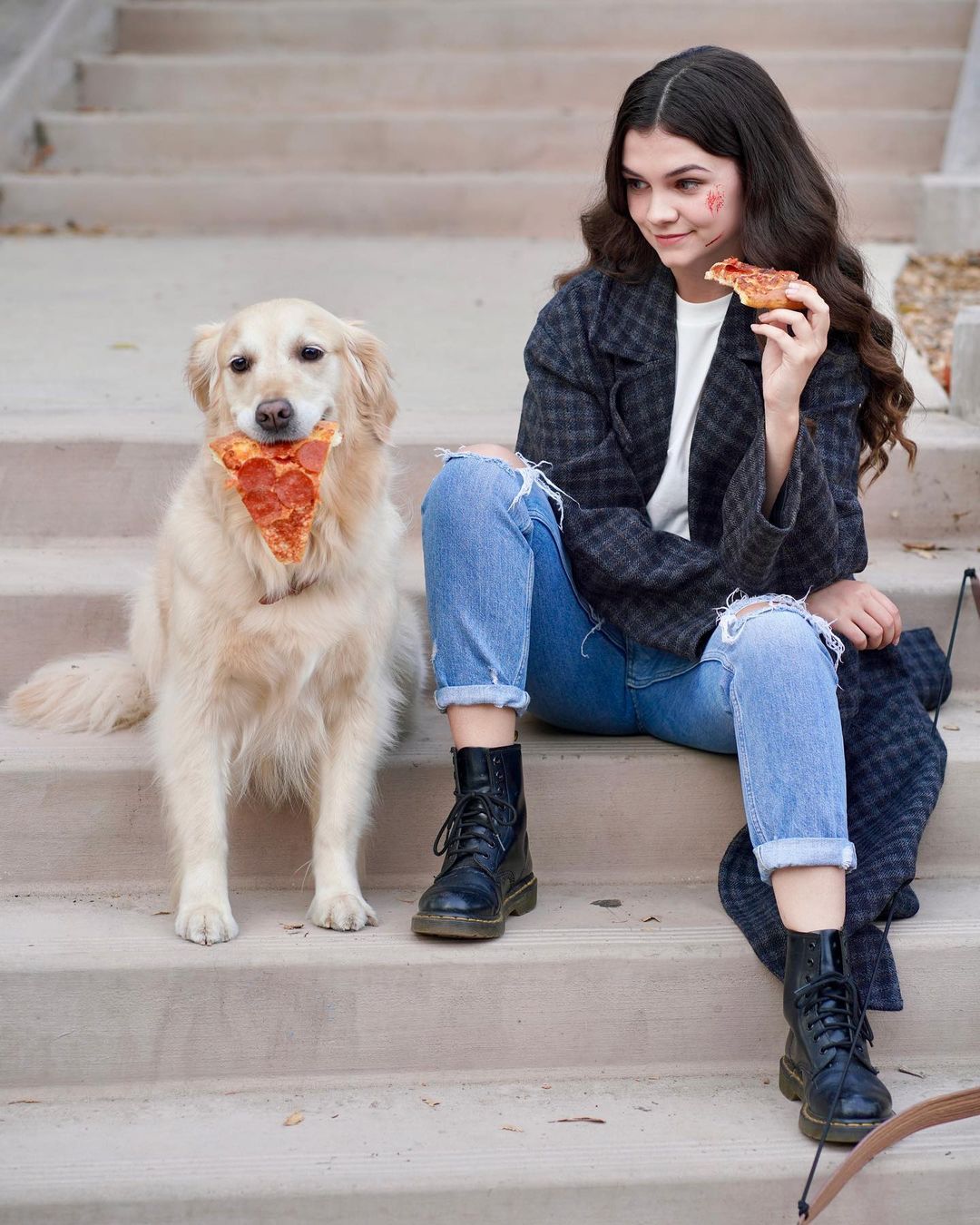 In the show, Hawkeye has a golden retriever named Lucky. The dog is known as "The Pizza Dog" because of his love for pizza. Mina was able to have a photoshoot with an actual golden retriever (@theteenygolden), who is a service dog and could definitely be the long-lost twin of Lucky. In fact, theteenygolden is even able to hold a piece of pizza in her mouth and it's absolutely adorable.
Aside from the adorable dog photos, Mina has also done many photos as Kate Bishop with her iconic purple outfit. The jacket was made by her, while the accessories such as the bow, quiver, and belt were made by @dk_propshop. Altogether, the outfit looks absolutely incredible and she is definitely a real-life Kate Bishop.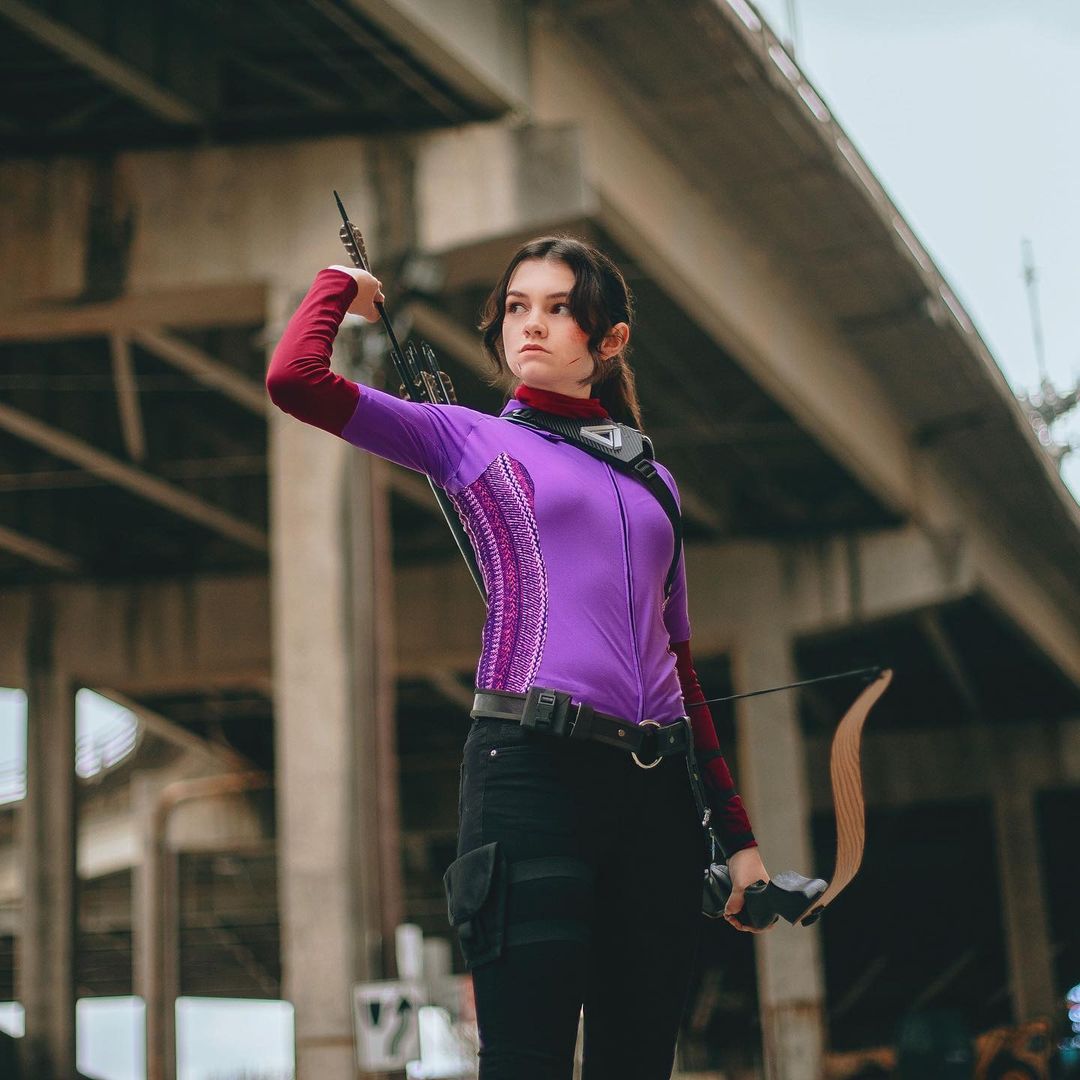 We can't wait to see more of her Kate Bishop cosplay as Hawkeye gets closer to its release date. To see more of Minakess's cosplay, be sure to follow her on Instagram, Patreon, and TikTok.
Marvel's Hawkeye premieres November 24, 2021 on Disney Plus.
To possibly be featured in our articles, be sure to tag us on Cosplay Central's Instagram, Twitter, or Facebook.