Lady Dimitrescu Cosplayer Thinks of Perfect Way To Be Her Height
This cosplayer thought of a genius idea to be as tall as Lady DImitrescu from Resident Evil: Village
Resident Evil: Village is now finally out on all gaming platforms and to nobody's surprise Lady Dimitrescu is more popular than ever with the game's release. Since back in February when the lead art director announced her height on Twitter, cosplayers from around the world have eagerly dressed up the franchise's new favorite tall vampire lady. The tallest model in the world, Ekaterina Lisina at 6'9", even put together a Lady Dimitrescu cosplay.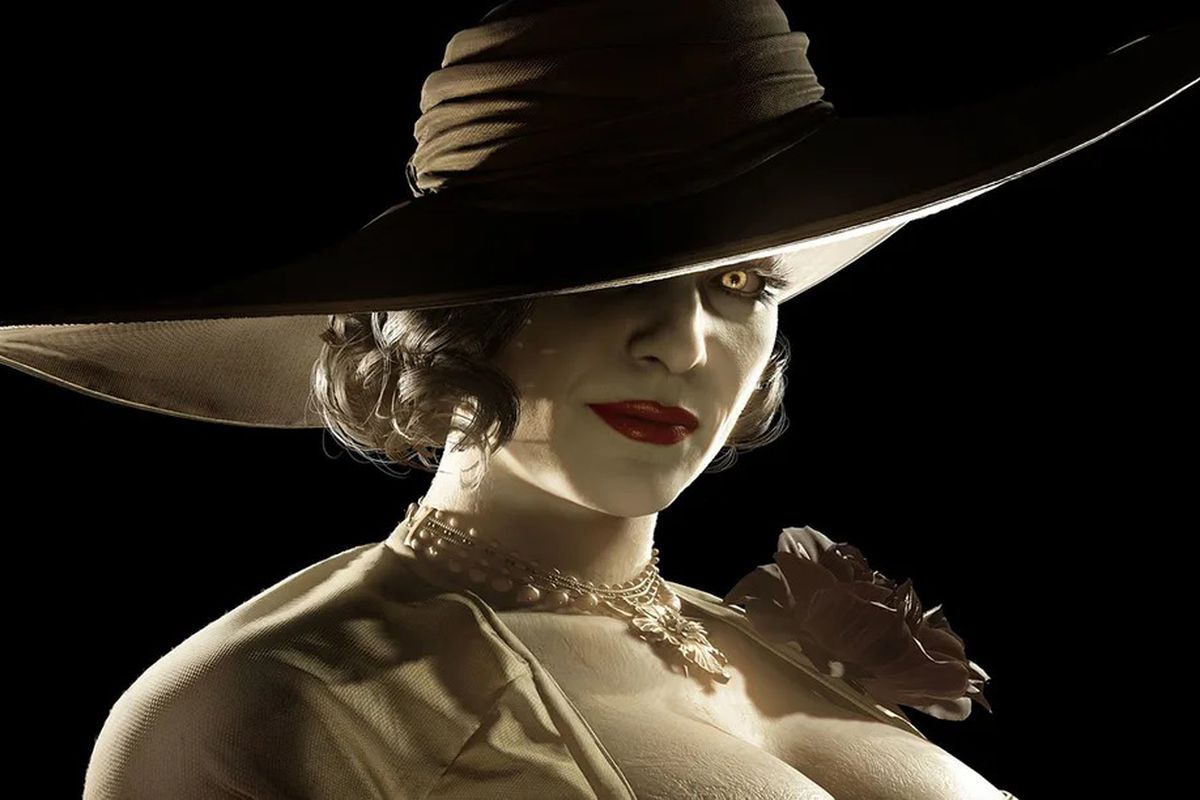 But for others who are not the world's tallest model, trying to get to Lady Dimitrescu's height is a little harder to do. Some wear platform heels to get a little more height, while others like Yaya Han and Danielle DeNicola have used camera angles in their photos to make it appear like they are as tall as Lady Dimitrescu. Now, one cosplayer has thought of a genius way to become Lady Dimitrescu with a simple household item.
Just a 5ft gorl living in a 9ft world 🖤#ResidentEvilVillage @RE_Games pic.twitter.com/eOopEmyJxK

— AvantGeek (@AvantGeekArt) May 8, 2021
Cosplayer Avantgeek, known online for her pizza dress and Taco Belle, created her own Lady Dimitrescu cosplay that makes her not only have some major height, but also look incredibly menacing. In her social media posts, she shows that she created the cosplay by standing on a stool to give her the appearance of standing at the same height as Lady Dimitrescu.
Avantgeek is normally 5 ft tall (according to her post description), but with the added stool it gives her the perfect look of Lady Dimitrescu. The entire cosplay was made by her, and she thought of some pretty genius ways of making the dress (and herself) appear as if she was 9'6". She took her mannequin and placed it on top of the stool and draped her skirt fabric over so she could figure out the proper height. We also love the extra attention to detail she did with the dress by even having a little pink hue at the base of the dress.
We love seeing more and more cosplayers think of perfect ways to cosplay characters, and Avantgeek really shines as Lady Dimitrescu! We can't wait to see what other Lady Dimitrescu cosplayers think of next!
Resident Evil Village is now available on Xbox, Steam, and PlayStation.