Obi-Wan Kenobi Trailer Gives Cosplayers A First Look At The Costumes
The Obi-Wan Kenobi trailer gave cosplayers a first look at new and old characters' costumes.
Yesterday, Disney Plus released the first trailer for Obi-Wan Kenobi, the new Star Wars limited series premiering May 25th, and fans could not be happier. Directed by Deborah Chow, the series takes place between Episode III: Revenge of the Sith and Episode IV: A New Hope on Tatooine ten years after Order 66. Audiences watch as a distraught Kenobi, played by Ewan McGregor, deals with the aftermath of being betrayed by his padawan and friend, Anakin Skywalker, while he watches over a young Luke Skywalker.
Yet a significant threat looms over Tatooine with the live-action debut of Inquisitors. These force-sensitive agents serve the Galactic Empire as Jedi hunters. Some Star Wars fans may recognize these lightsaber-wielding characters from Star Wars: Jedi Fallen Order, Star Wars Rebels, and various Star Wars comics.
Luckily for all Star Wars fans, Entertainment Weekly released exclusive first images revealing more detailed looks of these characters.
Obi-Wan, for instance, has ditched his elegant prequel attire for a more weathered look to blend in with the desert folk. Luckily he still dawns his iconic brown Jedi robe and will give many sneaky vibes with his draped hood. His clothes resemble a rather simplistic distressing approach.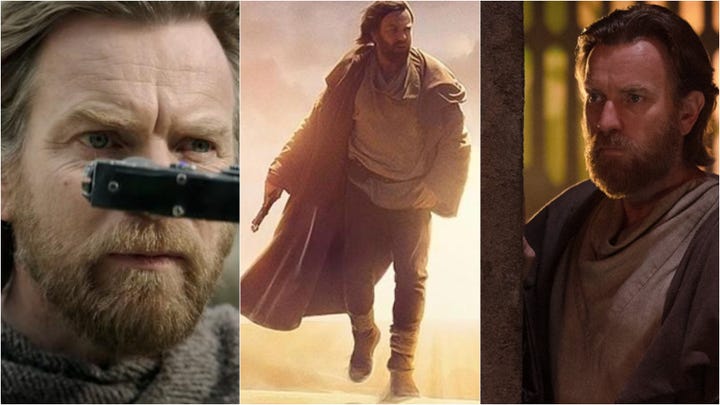 So, if you would like to age your current Obi-Wan costume, we recommend soaking it in boiled water with many tea bags. For more information on weathering your cosplay, check out AtelierHeidi on YouTube with her How to Distress a Costume guide. If you're wanting to cosplay many of Obi-Wan's looks, we recommend checking out our official Kenobi guide.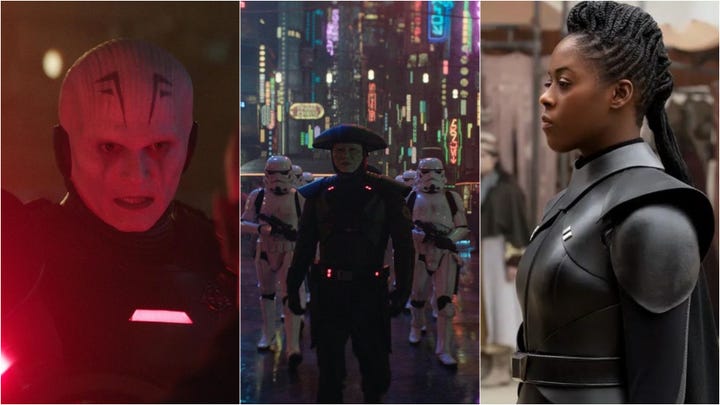 There are several Inquisitors in the Obi-Wan Kenobi trailer, and they are all epic! We get a good look at the Grand Inquisitor, the Fifth Brother, and Inquisitor Reva. These new characters are wearing armor that resembles pleather or a leather-like foam style. Regardless of what material, their attire is clean and sleek like most Empire employees.
If you're wanting to start foam-building the Inquisitor's armors, we suggest starting your build journey by checking these articles in this order: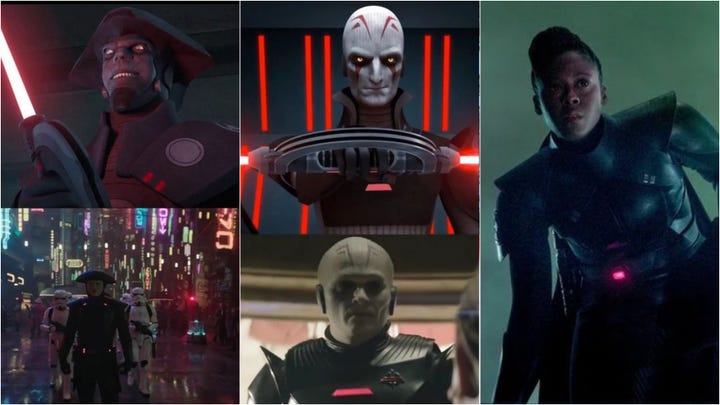 Portrayed by Rupert Friend, the Grand Inquisitor is the highest-ranking Inquisitor. He wields a double-bladed lightsaber that has a spinning mechanism seen in Rebels. There are already templates for the animated and comic interpretation of the character located on Etsy. But as for his live-action costume, none have yet to be created.
When the trailer dropped, two crucial factors hyped-up fans for the biggest baddie of the Star Wars universe. "Duel of the Fates" played, and an ominous yet familiar breathing echoed during the title card alluding to the fact that Darth Vader will make a sinister appearance. Today, Entertainment Weekly gave an exclusive first look of Hayden Christenson as Darth Vader!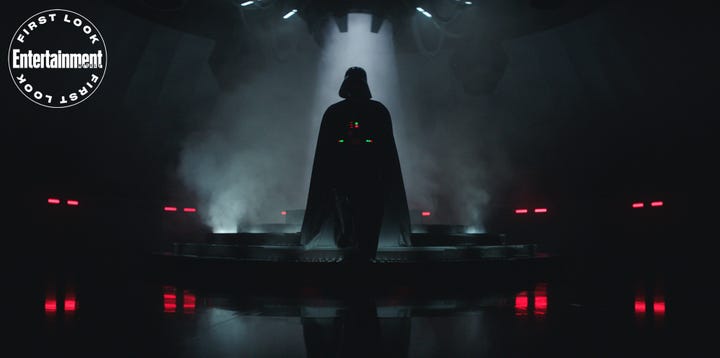 We are freaking out, holy sith! For 3D files on how to make your Sith armor accessories, there are STL files for Darth Vader's armor. For the helmet, you can check out this Darth Vader Helmet STL file.
For now, we know that Darth Vader will be wearing the mask, but there are many who wonder if we will get a full costume reveal of Vader without it. "I wish I could tell you," Christensen told Entertainment Weekly. "I'm sworn to secrecy." Regardless if the mask will be removed or not, we are sure that cosplayers will already start creating cosplays that include him without the mask whether we see it in Kenobi or not.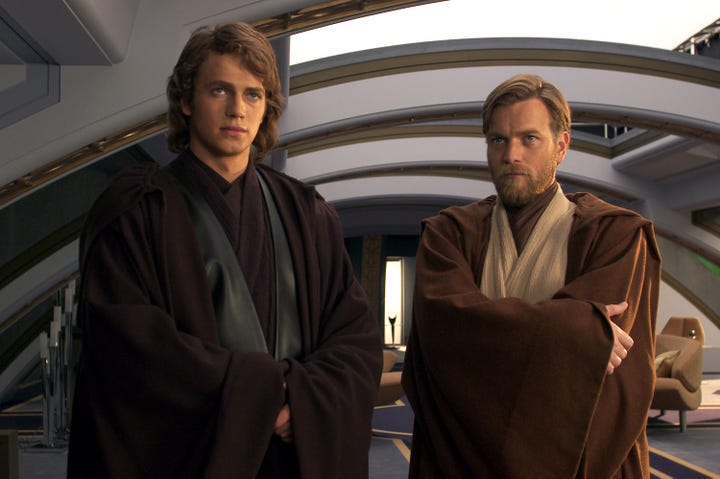 Both Hayden Christenson and Ewan McGregor have not revisited these characters since Episode III in 2005. Seventeen years later, they are officially back to play the most iconic characters in Star Wars history. With the two of them returning, more cosplayers are bound to cosplay both Anakin and Obi-Wan in the months to come.
Obi-Wan Kenobi Streams on Disney Plus May 25th, 2022.