Prepping for a Con: A Look Into A Cosplayer's Portable Toolbag
Load up before you get to the convention center.
Cosplay? Check. Change of clothes? Check. Camera and Charger? Check.
You've con crunched your way to the finish line, and now it's time to pack and prep for your convention! Perhaps you've scheduled a photo shoot or maybe even a meetup. No matter what, the light at the end of the tunnel is near, and you're ready to step into the limelight that is the convention floor.
Veteran convention attendees will tell you: It's not just about packing your cosplay and hitting the road. It only takes one failed electrical connection, one ripped attachment, or one wrinkled paint job to turn your fun weekend into one of anxiety and disappointment.
After working so hard to complete your cosplay, it pays to be prepared for any ill-fated scenario that may come your way at the convention. If you want to prep like a pro, we've got the go-to list of tools to add to your luggage as you head out the door.
1. Adhesive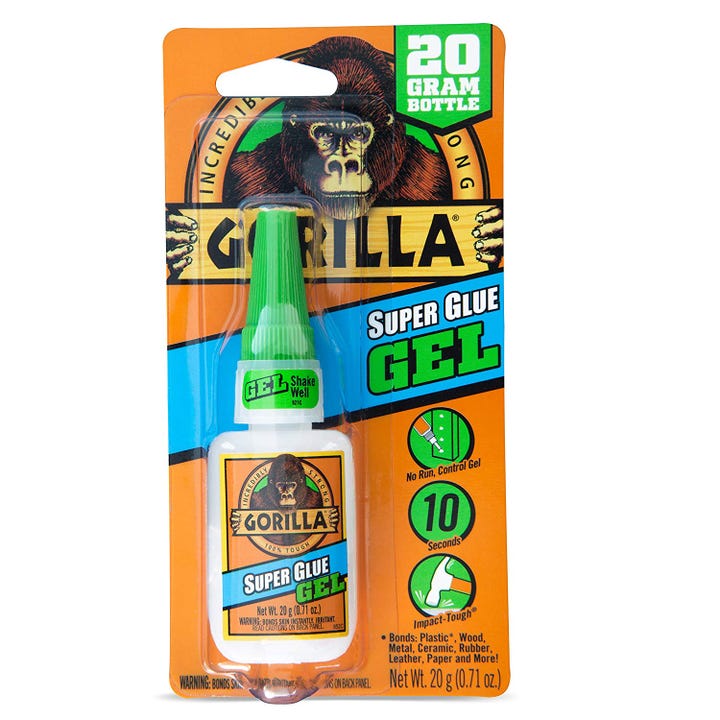 My number one recommendation for portable adhesive is a tube of super glue. It may not be how you originally attached an item, but it will work on virtually ANY surface and is sure to patch up a faulty piece for the duration of a convention. Not only do I pack this in my bag, but I also slip it into a pocket or have my handler carry this on the convention floor, as there's nothing worse than limping your way up to your room with detached and broken cosplay pieces.
2. Ibuprofen and Bandaids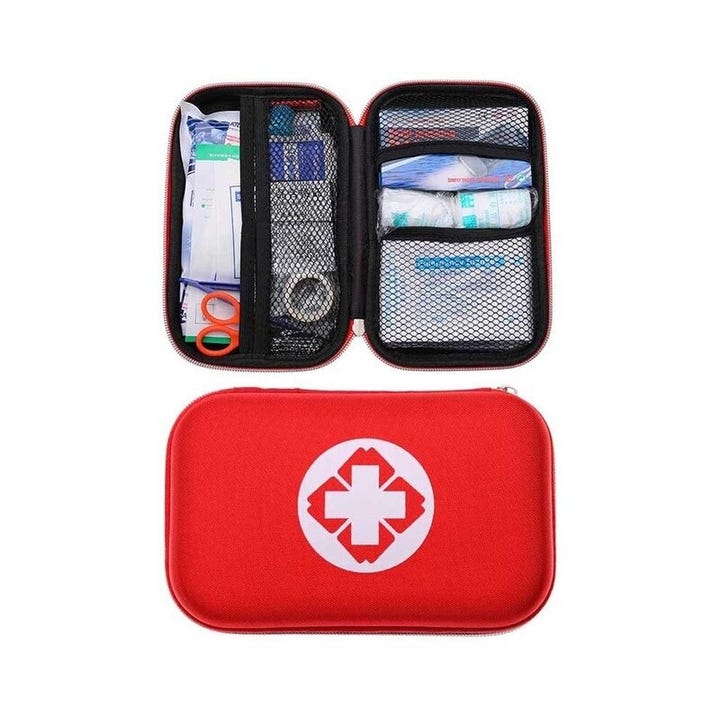 Plan ahead for headaches or even muscle aches and pains from wearing your cosplay for the day with a travel-size Ibuprofen bottle. Conventions are tough on our bodies, and you don't want to wreck an evening with a headache that could easily have been stymied with OTC meds. Bandaids are also recommended, as it can be a pain to find one when you really need it at a convention.
3. Sewing Kit with Scissors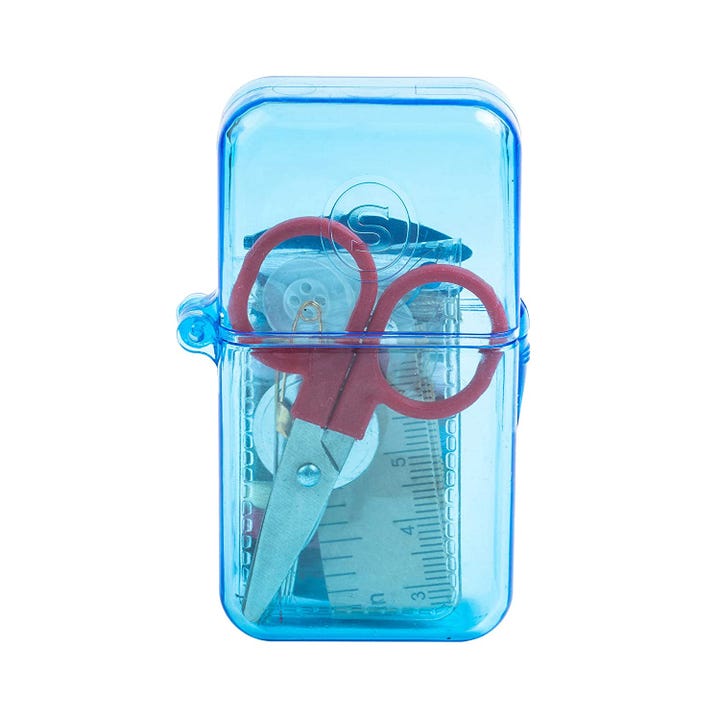 Fabrics are notorious for permanent damage with certain adhesives. Instead, you'll want a small travel sewing kit tucked away in your toolbag for last-minute repairs and stitches. Pick a kit with a mini set of scissors, and you won't need to worry about bringing a heavy-duty pair that could eat up your baggage space.
4. Water Bottle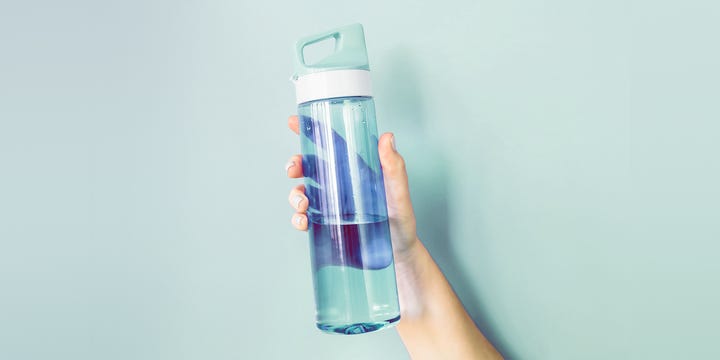 One of the phrases you'll hear from veteran con-goers is 'Stay Hydrated!' -- and for good reason. It's easy to forget or overlook basic needs like hunger, but thirst can sneak up on a cosplayer in a heartbeat. Conventions are not known for providing cheap nourishment, so save yourself the price gouging and bring a water bottle if possible.
5. Specialty Tools
The list above may seem short, but a few extra specialty items can be tacked on for folks with armor and those with electrical units or extreme wigs.
5a. Armor Cosplay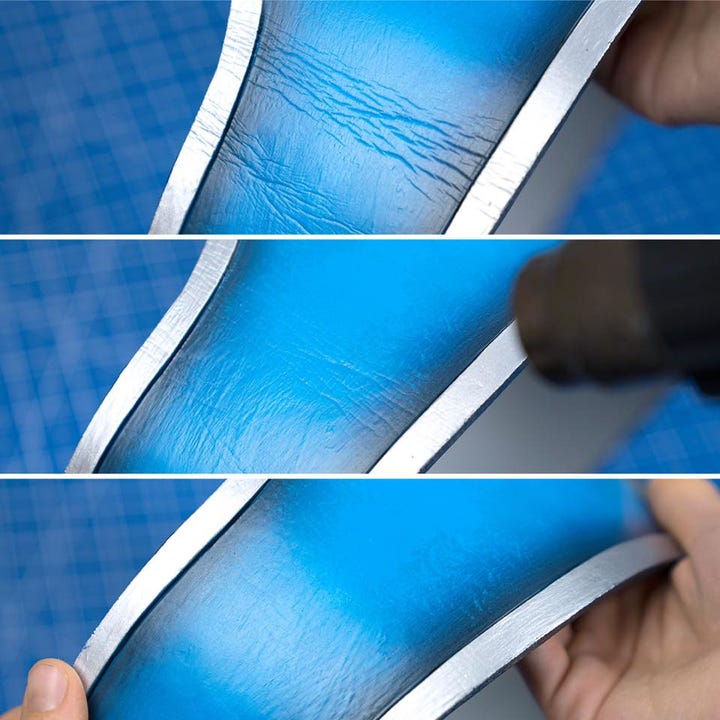 If you have cosplay crafted with any type foam, make room for a heat gun in your bag. It's bulky, but transport can be hellish on foam. Dents, wrinkles, and folds during the trip can be smoothed with a few passes of a heat gun on low at the hotel or convention.
5b. Electrical Cosplay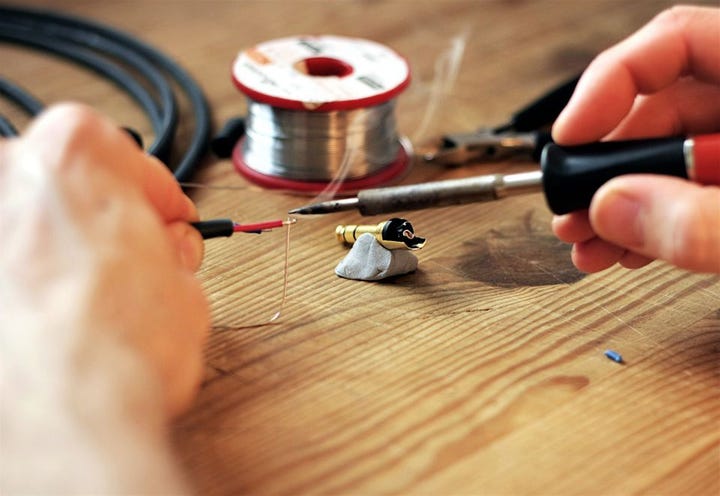 Have cosplay with lights, smoke, or other electrical components? Bring electrical tape and extra batteries/chargers at a minimum. For conventions where you're able to stay on-site or for longer durations, consider also making room for a soldering iron and solder to fix any connections that may have come loose or broken completely.
5c. Extreme Wigs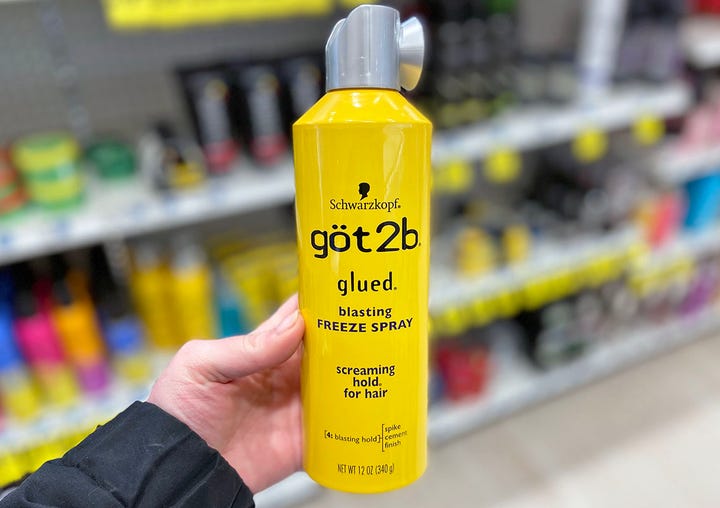 For those with large, styled wigs, you'll also want to bring a can of max-hold hairspray, gel, and bobbi pins to fix stray hair.
Every cosplay is different. One way to ensure that you're prepared for any scenario is to look at the major components of your cosplay and plan ahead for what you would need should that part of your costume get damaged.
Sure, there are other essentials like chargers, badges, and more that every con-goer needs to bring, but this list should be considered for cosplayers in particular in addition to your regularly packed items. As cosplayers, we get to enjoy the added benefits that come with building and wearing our costumes -- but we do need to take the extra time (and baggage space!) to make sure we're prepared for anything!