Superman Cosplayer Inspires Through Determination And Hope
Cosplayer Jonathan Belle has become a beacon of hope with his Superman cosplay.
Superman is one of the most well-known superheroes in pop culture. From his original debut in Action Comics #1 in 1938, he has inspired the hearts and minds of fans throughout the world. Many fans have even cosplayed the Man of Steel at comic and pop culture conventions throughout the years.
But one cosplayer has certainly inspired others in his iconic Superman suit.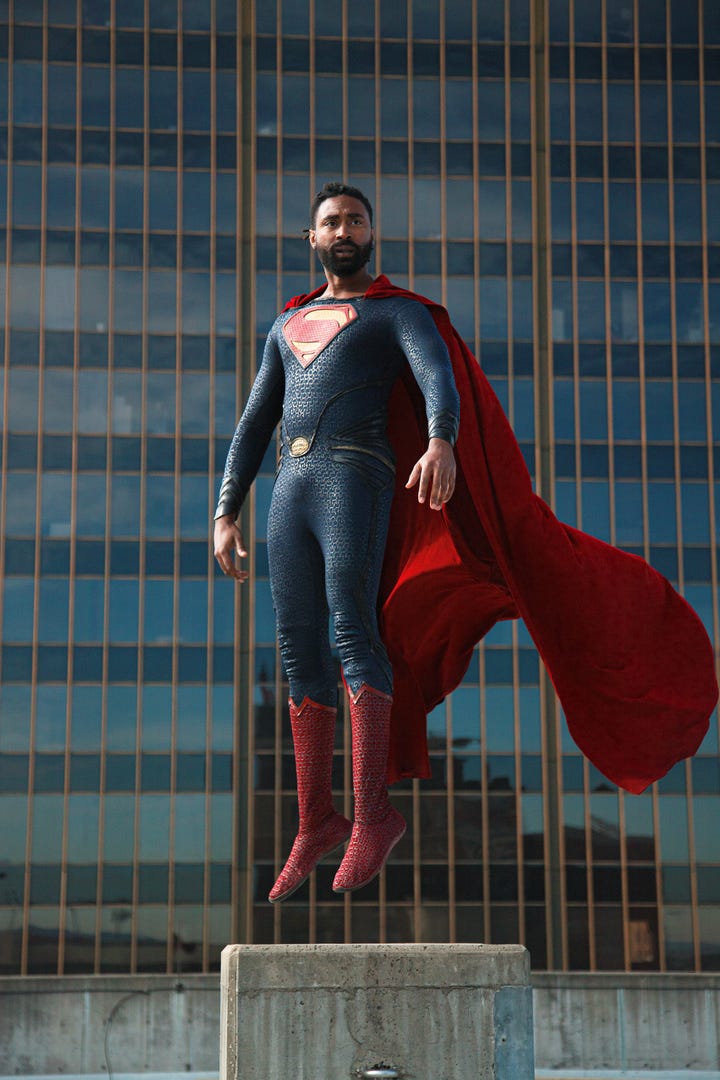 Cosplayer Jonathan Belle started dressing up at Superman back in 2016 after quitting his job as a conductor for the Union Pacific Railroad. He started traveling on the road as the "Seattle Superman" and taking both self-photography and becoming a graphic designer. His work has been featured on the official Superman Instagram page and even gone viral on Twitter.
"Superman has been my favorite superhero ever since I was a child," Jonathan said to Cosplay Central. "I wanted to start cosplaying as Superman when the movie Man of Steel came out. I never was into the red trunks suit, but once that new suit was released I thought it looked perfect!"
Superman is Jonathan's favorite cosplay he's done, as it is what started his cosplay journey. He has also cosplayed as Doctor Strange from the Marvel Cinematic Universe as well as Hancock from the 2008 Will Smith movie.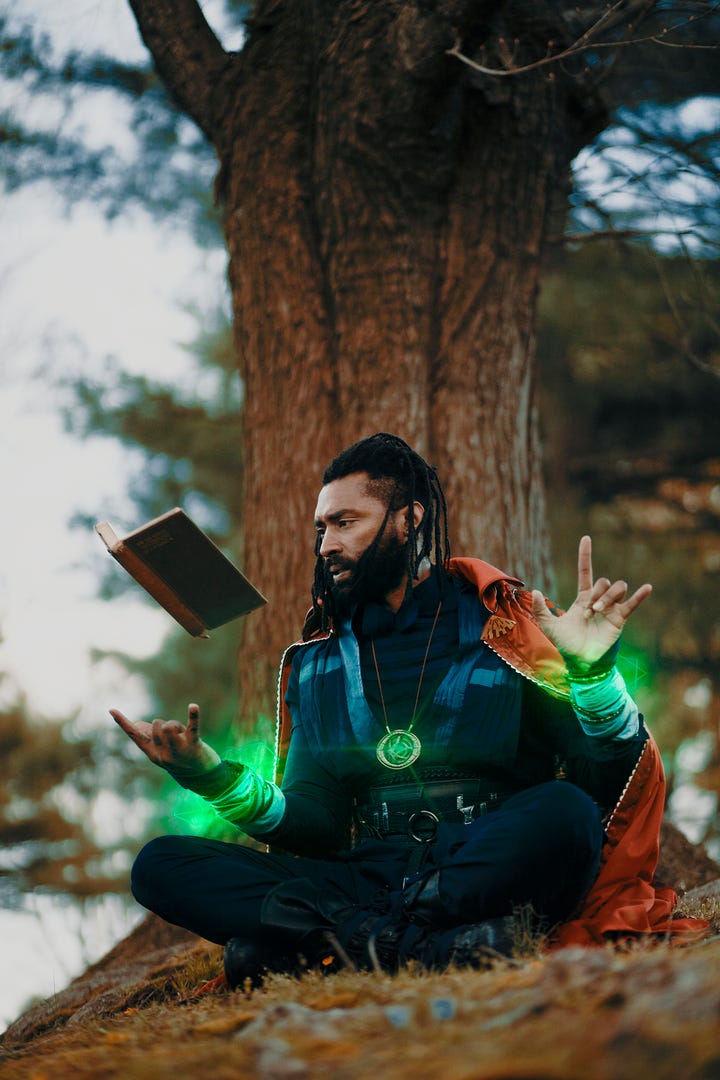 Over on TikTok, he has created the hashtag #creativityfuel to "educate and inspire creatives with all [his] tips in tricks with photography, graphic design, and technology questions." Fans have commemorated Jonathan for his tutorials on how to take self-portraits, especially when many cosplayers haven't been able to take photos with photographers during the pandemic.
"Start practicing straight away, regardless if you have all the equipment you think you need," Jonathan explained in regards to giving advice for self-photography. "Yes, even if you have a phone for a camera. What I don't think people realize is that the habit and act of taking self portraits is in itself 'a lot'. Don't get me wrong, I love it and it is fun. However, there are things that go into taking self portraits that people can start learning now. For example: your best angles, best time of day for lighting, learning rules of thirds and composition, how long of an endurance you have for taking photos of yourself, set up time and take down time, editing, practicing with self timers or third party equipment. All these things come into play, and that's why practice practice practice is so important."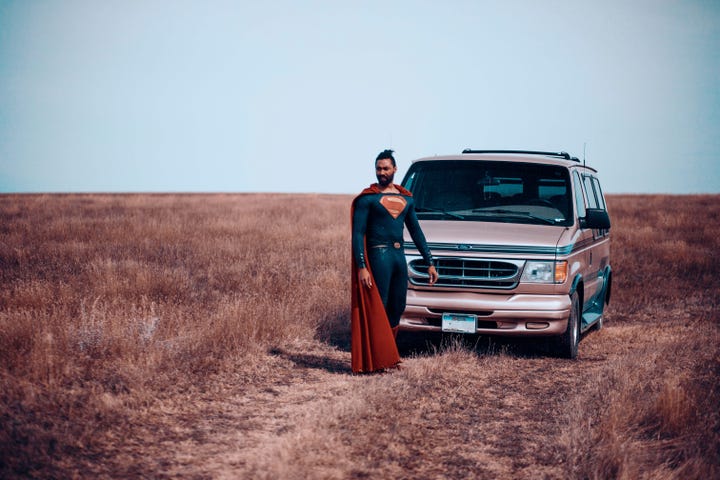 Jonathan also told Cosplay Central that his favorite photo he's ever taken in cosplay is a self-portrait of him with his van in Montana. "This photo was taken at Medicine Lake, Montana. And I think it perfectly sums up what I am doing," Jonathan wrote. "Traveling around, without a paved road to the vision I have in mind, continually looking to see what's ahead."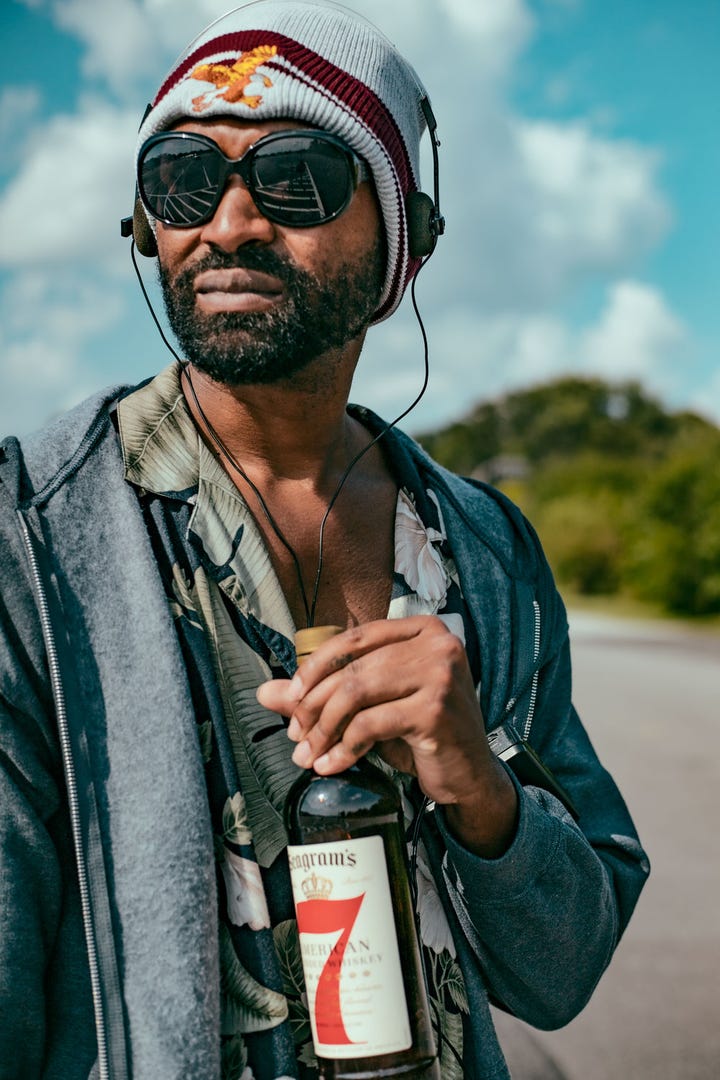 For those wanting to also get into cosplay, Jonathan said that it's about understanding why you want to get into the hobby. "My advice would be to know why you want to cosplay, and if and when you should leave certain clicks, communities and groups. Cosplaying is one of the most fun things I can think of doing! It gives me immense joy and a feeling of self worth and accomplishment that no one could ever take away from me! However, everybody cosplays for different reasons. And sometimes they match what your options of cosplay 'should be' and sometimes they don't. Unfortunately there are seemingly more vocal people about what they don't like as opposed to what they do. My advice is to protect your energy."
For Jonathan, it's always been about inspiring others. Whether you're a cosplayer who is just starting out, or a veteran of the hobby for years, you must aspire to inspire others and the universe will take note. Jonathan's final advice is that "it's always easy to say, 'don't care what other people think.' Until we get tested. And when you get tested, that will be your time to decide."
You can follow Jonathan Belle on Instagram, Twitter, Facebook, YouTube, and TikTok. For more stories on Jonathan's journeys, be sure to check out his website.