These Justice League Cosplayers Look Just Like The Snyder Cut's Superheroes
Unite the league with these six DC Comics cosplayers.
Zack Snyder's Justice League premiered last week on HBO Max, and fans couldn't be more excited. After Joss Whedon took over for Zack Snyder, Whedon released his adaptation of Justice League in 2017. The film was considered a flop due to lousy CGI, poor character development, a weak portrayal of a villain, and losing a ton of money.
But something beautiful came from this mess. A group of Snyder's unsatisfied and dedicated fans began a hashtag of #ReleaseTheSnyderCut. More and more people joined the hashtag, including Justice League stars Gal Gadot, Ben Affleck, and Ray Fisher. And thus, HBO Max announced Zack Snyder's Justice League's release, and the film was officially reborn.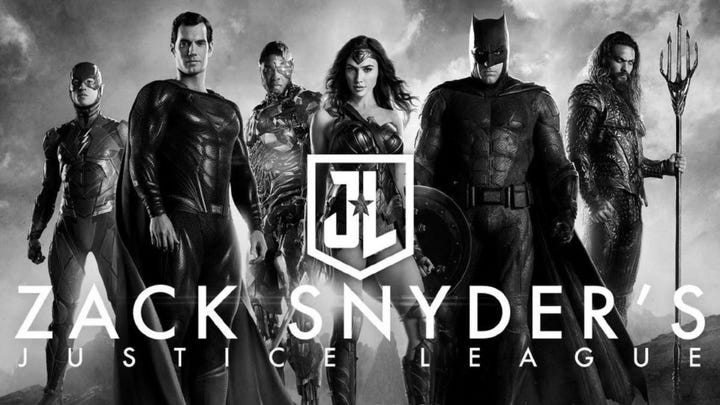 Zack Snyder's Justice League has a run time of four hours and two minutes that promises to be epic and exhilarating from start to finish. The Snyder Cut introduces Mega Villain Darkseid, one of DC's most powerful and successful villains. There will also be more backstory on both Cyborg and the Flash and the addition of Flash's love interest, Iris West.
Aside from filling in plot holes, the film will further mend Joss Whedon's less convincing visual effects by redesigning or fine-tuning them (no heavily CGI'd mustache!). With everything in consideration, the film's release has sparked a newfound joy in cosplayers all around the world. We found six cosplayers who represent each main hero to tell us about their cosplays and their thoughts on the Snyder Cut.
xManOfSteelx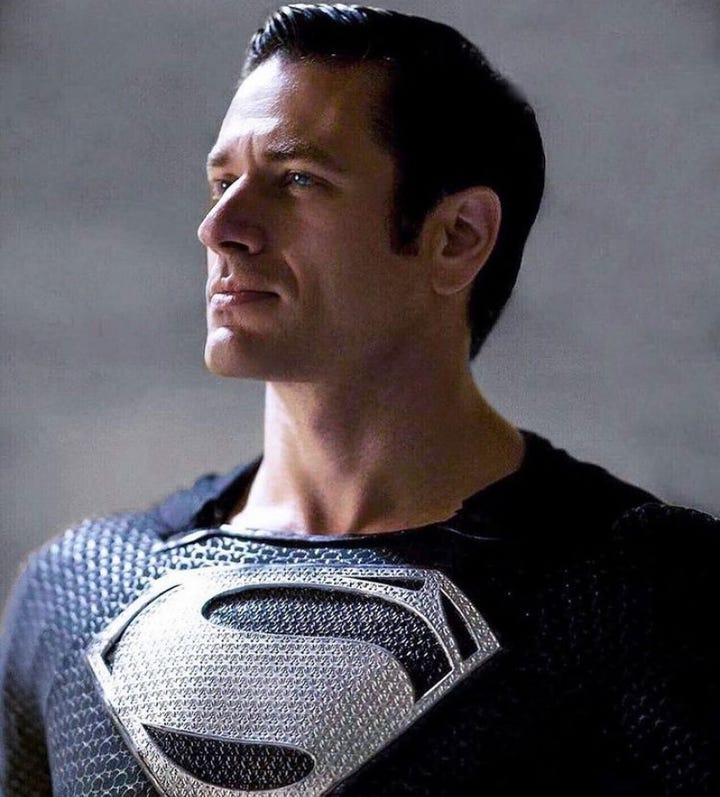 Looking towards a brighter future for the DCEU is cosplayer xmanofsteelx, who also goes by the name of Jason. He's been a dedicated Superman fan since the young age of three and believes Superman represents what he aspires to be: firm but fair, and strong but gentle.
His cosplays are made with tons of teamwork from his creative friends and from one very talented seamstress who helps Jason with his crazy ideas to bring them to life. Jason's following projects will be a new Justice League build and a regeneration suit.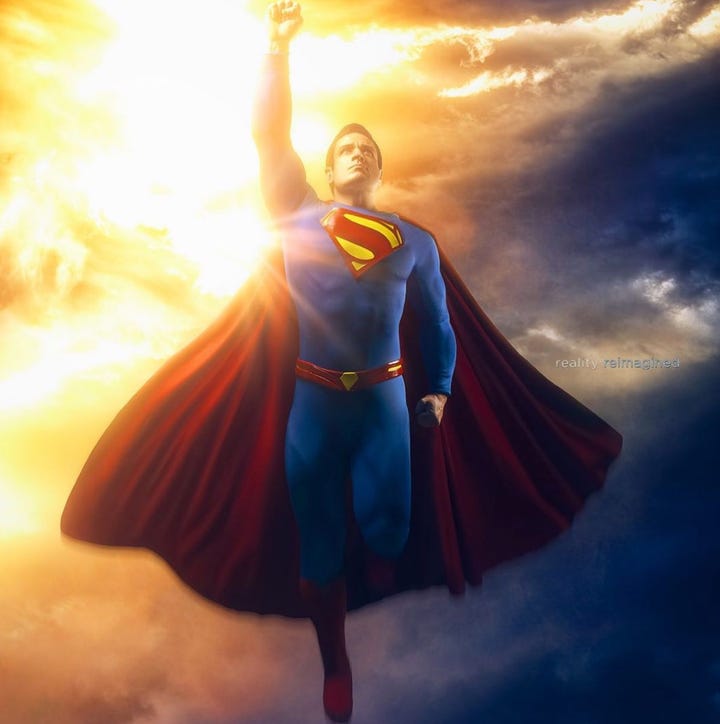 His thoughts on the Snyder Cut are essentially positive. He is quoted as saying, "It was nice to see everything come together coherently and interestingly. The film was rather long, but the time sorta skips by with all of the amazing visuals and story arcs. The Snyder Cut offered something that Whedon couldn't... a conclusion to the vision of the first two movies."
Snyder's cut was far from perfect, but it cleared up a lot of the issues and questions that came from watching the theatrical version." In the future, for the DCEU, xmanofsteelx hopes for some individual trilogies that focus on character development and story arcs more than explosions or CGI.
MrNycto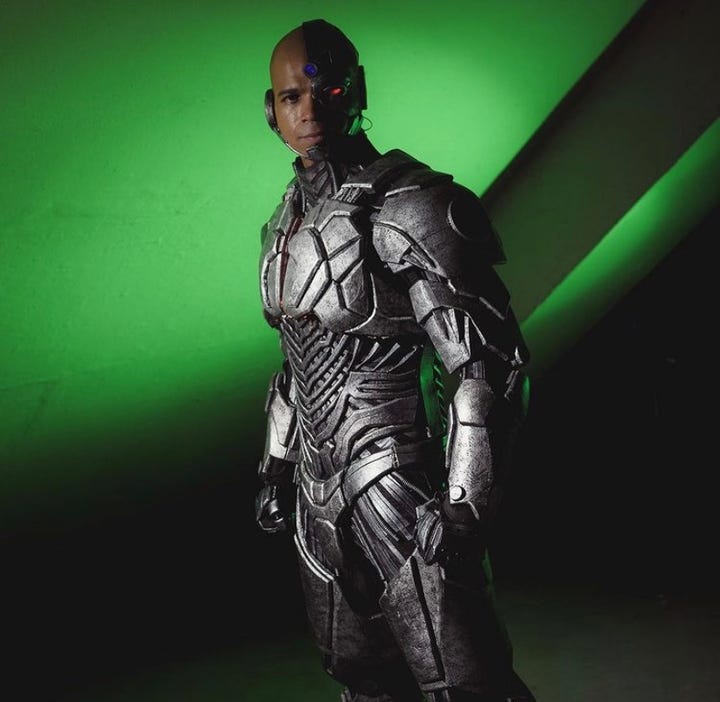 There aren't words to describe how incredible this cosplay is. MrNycto looks absolutely epic in his Cyborg cosplay. He was introduced to cosplaying by friend and coworker 8o8darkknight, who asked MrNycto to join his cosplaying team. Before MrNycto said yes, 8o8darkknight was already creating the suit for him.
The undersuit consists of glued EVA foam and sewn in plastic wire tubing. EVA foam primarily makes up the suit's armor with LED's, velcro, and buckles connecting everything else together. Fun little tidbit, the shoes MrNycto wears are crocs covered in EVA foam, comfort at it's finest. 808darkknight clearly put a lot of work into this incredible build, and we are thoroughly impressed, as is MrNycto, who now wants to build his own version of the cosplay.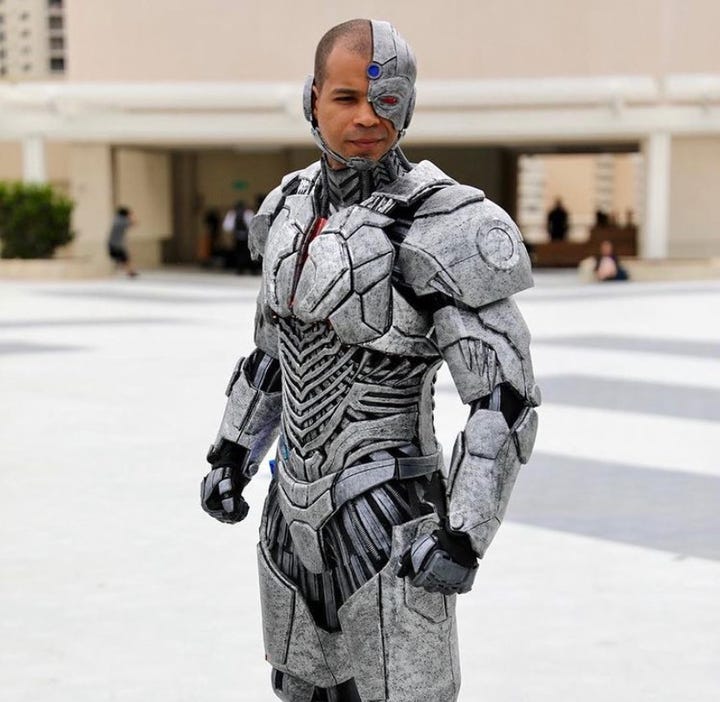 MrNycto's thoughts on the Snyder Version are wonderfully enthusiastic, and we love that energy. When we asked him what he thought, this was his response: "What did I think of the Snyder cut? Well... As I've told other people... It was AMAZING!!! The Snyder Cut is a googol times better than Joss Whedon's version. Everything, literally everything about the Snyder Cut was, to reiterate... AMAZING! I stayed up on March 17th to watch it on the 18th, and the hype kept me up for roughly 36 hours."
When MrNycto isn't kept up by hype, he's either producing electronic music, DJing or hoping for an appearance from the Green Lantern or any of the Legion of Doom in the next phase of the DCEU.
Lis.Wonder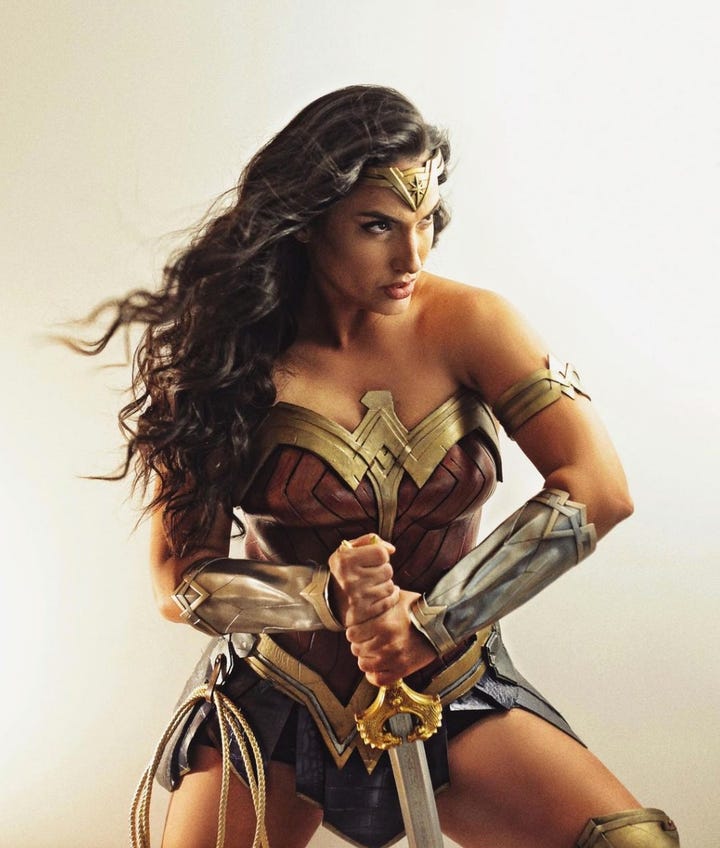 Lis.Wonder may be the real Wonder Woman, and it's not just because she looks like Gal Gadot's twin. Lis.Wonder displays what it means to be a true hero by being an associate producer for @afspnational, visiting children in hospitals, and working with several charity organizations. Her positivity and creativity to do good for others is truly inspiring.
Her cosplaying journey began in 2018 after watching Zack Snyder's Batman vs. Superman film for the first time. This inspired her to purchase some great armor built by @thejfex, which has received recognition from Zack Snyder, Patty Jenkins, and Gal Gadot. Since then, she's repainted this suit to match the WW84 version and has invested in several Wonder Woman and DC cosplays.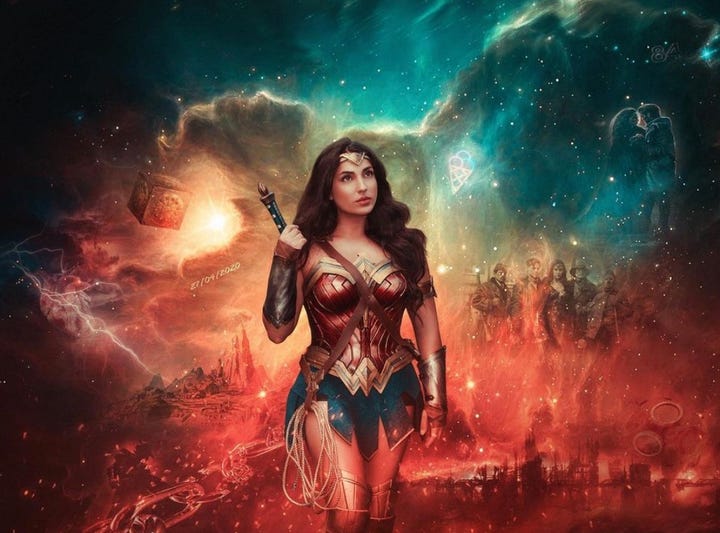 She's been petitioning for the director's cut once the hashtag for #ReleaseTheSnyderCut began, and she's now on board with the new hashtag #RestoreTheSnyderVerse. In a spoiler-free Instagram post, Lis.Wonder shared her review of the film. Here's a summary of those thoughts: "The film feels like a novel brought to life. The four hours felt so short, and you were completely transported into the DCEU. The Characters are respected throughout the whole movie. It deeply hurt me to see how much of Cyborg's story was cut before. Flash is essentially another character who is funny, smart, and not just the youngest but bravest of the league. The Amazons and Wonder Woman were fierce, and I haven't seen Wonder Woman fight like that since BvS! This movie has everything! Emotion, action, fear, humor, everything." The passion through Lis.Wonder about this film makes us excited and hopeful for what's next for the DCEU.
PheelGoodCosplay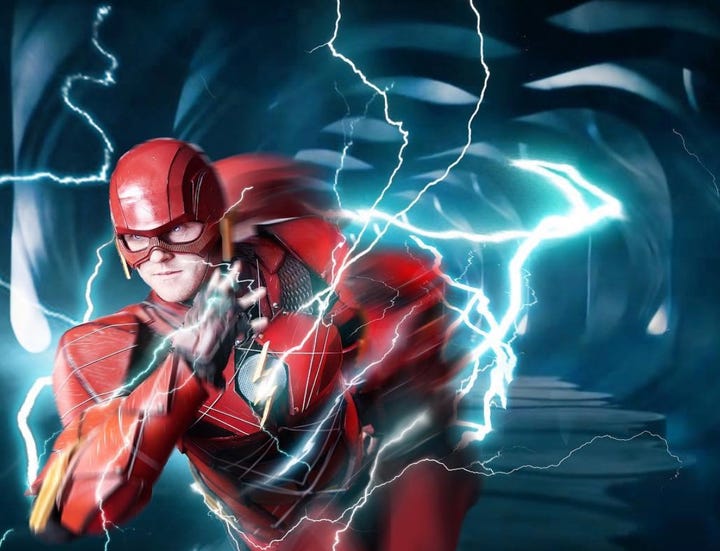 It's the fastest man alive, PheelGoodCosplay! His admiration for The Flash began when he was a kid. Pheelgoodcosplay was born with clubbed feet and had to have a few operations as a child to correct his ankles. During this time, Pheelgoodcosplay picked up the Flash comics and found his hero. He built this cosplay using EVA foam for the suit and a 3D printer for the cowl.
His next cosplay build will be of the season 6/7 flash suit from the CW series, where he'll use his newfound molding and casting skills to fashion a belt, arm bolts, boot bolts, and an emblem from scratch.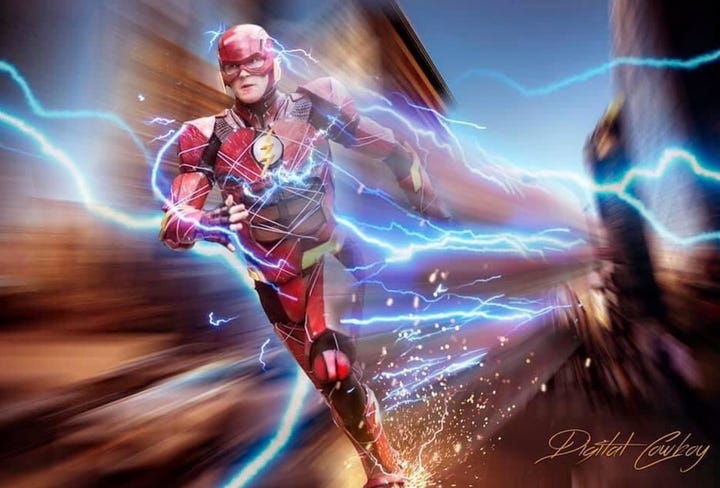 Pheelgoodcosplay absolutely loved the Snyder Cut. Here's his direct opinion of the film: "The Snyder Cut was everything I hoped it would be and then some! I loved every second of the film. Whenever I started to think it was beginning to drag on, it stopped, and the film went into major plot development or action. Steppenwolf was brutal and was a villain to genuinely fear (I also couldn't help but feel a little bad for him when he asked if he could come home).
"All in all, a fantastic film and a solid 8/10 for me. With Snyder's Cut being a proper sequel to BvS, it's what we should have gotten in 2017, character development is extremely important in a good film and the Joss Whedon version had none." If Pheelgoodcosplay isn't traveling the world for work, he's spending time prop building or hanging out with Australia's Justice League.
Aquamanlives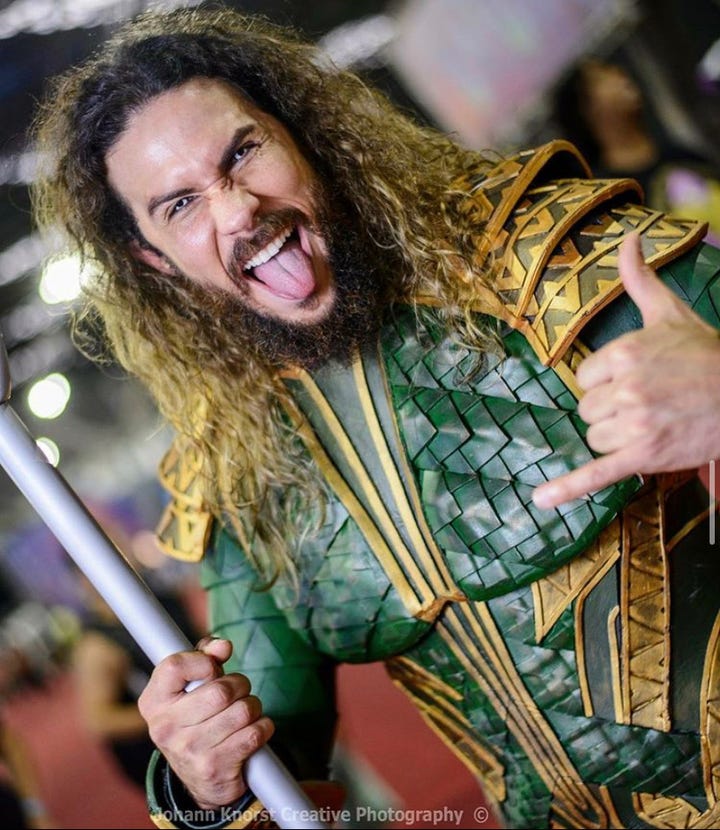 Jason Momoa, is that you? Oh, wait, it's actually cosplayer Aquamanlives! He got us for a second there. Funny story, when Aquamanlives went to his first convention, people asked to take photos with him when he wasn't even dressed up. He looks so much like Jason Momoa that people thought he was doing a casual cosplay of him.
This inspired him to talk with a group of superhero cosplayers who visit hospitals. He asked if he made the cosplay and if they would let him join them. They invited Aquamanlives to join their group, and the rest is history. He wanted to make kids feel inspired by their heroes, and he says the most special feeling in the world is when a kid runs up to him believing that he's their hero.
Aquamanlive's first cosplay build happens to be the Justice League version of Aquaman. This ambitious build came together with EVA foam, tons of fabric, and some PVC pipe for the triton. Once images for Aquaman 2 arrive, you can bet this cosplayer will be ready to craft some fantastic costumes.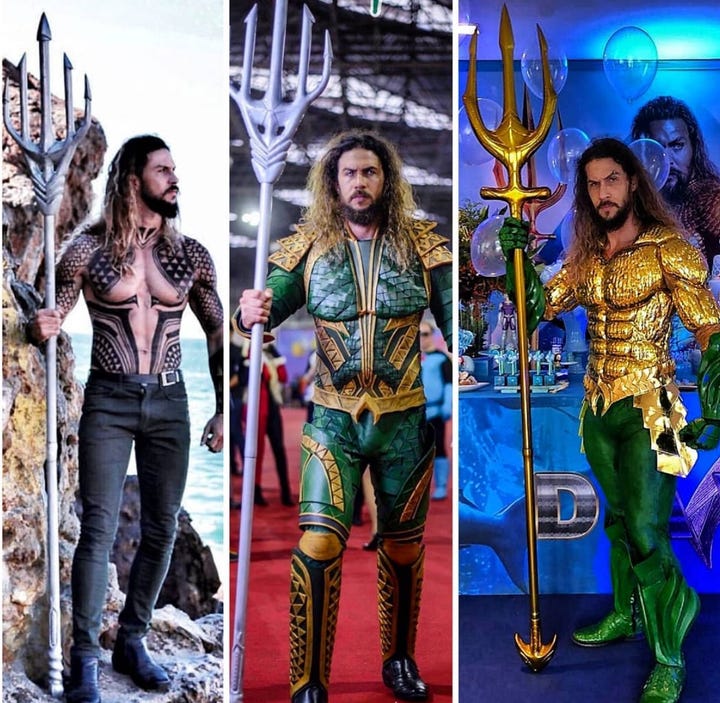 According to Aquamanlives, "The Snyder Cut was one of the best movies ever! It was epic, emotional, beautiful, and way better than Joss Whedon's version." He also said that he hopes the universe expands on Henry Cavill's Superman and Ben Affleck's Batman and introduces characters like the Green Lantern and the interstellar mercenary, Lobo.
Saadleup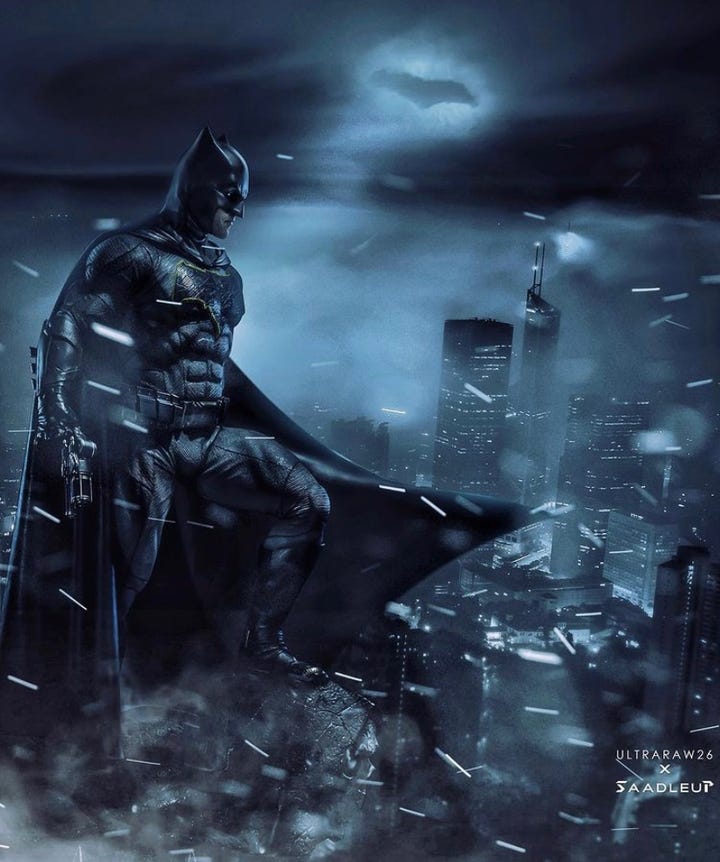 Saadleup may be what Gotham needs; a caped crusader with a fantastic selection of Batman cosplays. In all seriousness, Saadleup looks incredible as Batman. Since his youth, he's been an avid fan because to him, Batman is more than a hero. In our interview with him, he told us that he feels more than the embodiment of being a badass superhero when he suits up as the Dark Knight. He feels that donning the cowl includes drawing upon experiences of pain and struggle and channeling those negative impulses into something positive - whether that's inspiring others or making a kid smile.
Luckily, Saadleup has the square jaw and the perfect broody stare built-in. His Batman cosplays require a lot of love from a lot of people. He takes plenty of inspiration from other prop makers, including people who specifically make cowls, gauntlets, or boots. Many of the armor pieces are 3D printed, and some of the muscle suits are sponsorships. Saadleup is a busy medical student, so he works with several big named companies and small businesses to create his epic cosplay.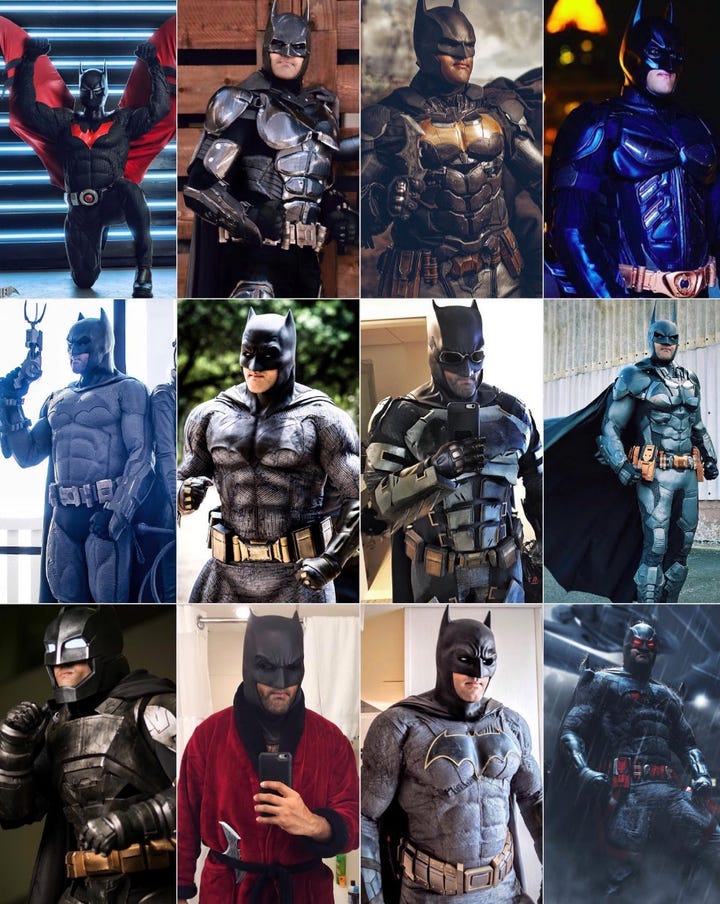 Saadleup may not be a Snyder fan, but he had a positive experience watching the director's cut. We asked for his opinion on the film, and this is what he had to say: "Many people are aware I'm not a Snyder fan, but I was pleasantly surprised by how fleshed out the story was, especially when introducing Flash and Cyborg. The whole ordeal with having Whedon get involved was unfortunate (he did not do a good job, but perhaps he was rushed). In my opinion, Snyder had yet to make a 'great' DC movie, so he finally came through in that regard."
For more of Saadleup's thoughts on Snyder's Cut Justice League, you can read his detailed review. With the fate of the DCEU unknown, Saadleup thinks Deathstroke could be a good step forward. Batman vs. Deathstroke? Let's cross our fingers!
To possibly be featured in our articles, be sure to tag us on Cosplay Central's Instagram, Twitter, or Facebook.
Zack Snyder's Justice League is streaming on HBO Max.