This Star Wars Cosplayer Looks Exactly Like Asajj Ventress
Cosplayer Graciethecosplaylass replicates the sideshow collectibles statue of Asajj Ventress.
Asajj Ventress hailed from the night sisters of Dathomir and became an assassin led in the Sith ways by Count Dooku, yet due to the Sith's "Rule of Two," Ventress could never truly reach full Sith status. She made her first appearance in a one-shot comic: Jedi: Mace Windu and her television debut in Tartakovsky's Star Wars: Clone Wars: Planetary Forces Universe and quickly became a fan favorite "Dark Jedi" in Star Wars: The Clone Wars.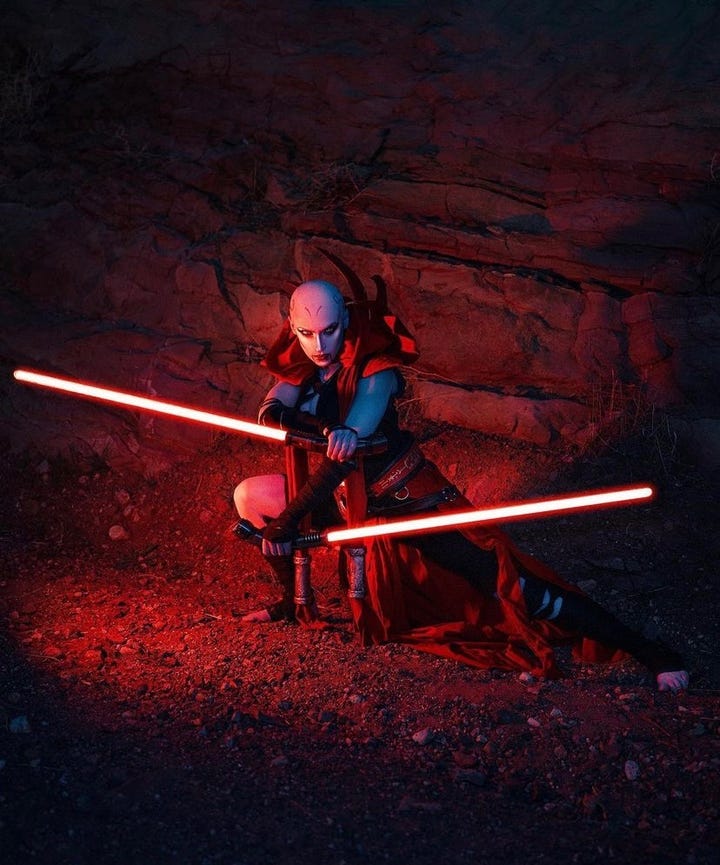 Now, cosplayer Graciethecosplaylass and cosplay photographer geoleon worked together to create stunning and haunting visuals of the Star Wars assassin. This concept is based on the Sideshow Collectibles statue, "Star Wars Mythos Asajj Ventress," created by the kucharekbrothers for part of the creative "Mythos Series."
The photoshoot took place at Vasquez Rocks for about a few minutes until the group got kicked out due to the area closing. Luckily, they were able to capture a few images before then. According to graciethecosplaylass, geoleon captured most photos of her cosplay on the side of a freeway near a rock wall. "They were all shivering wearing pants, jackets, and shoes while I was barefoot in below 40-degree weather," Gracie told Cosplay Central. "I've never been so cold on a shoot before in my life, but it was worth it."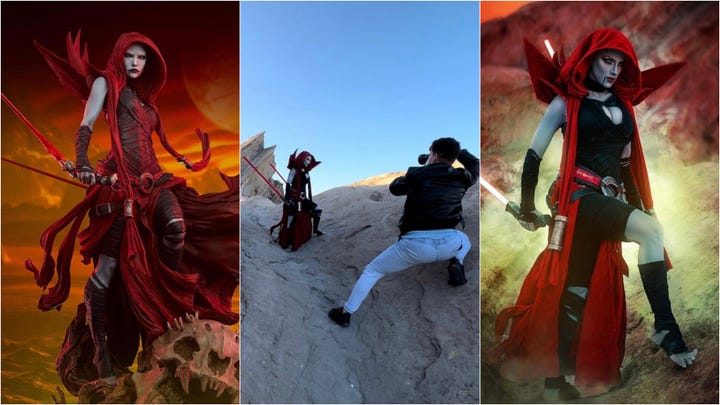 The makeup alone took around three hours to apply. The cosplayer used Mehron products for body paint, MAC cosmetics for eyeshadows and contours, and the wig cap is Kryolan Glatzan Bald Cap from Embellish Effects. Gracie's contacts are from ttd_eye, and you can use the code (Graciethecosplay) for a discount. To watch the application process of becoming Ventress, check out this TikTok Gracie posted.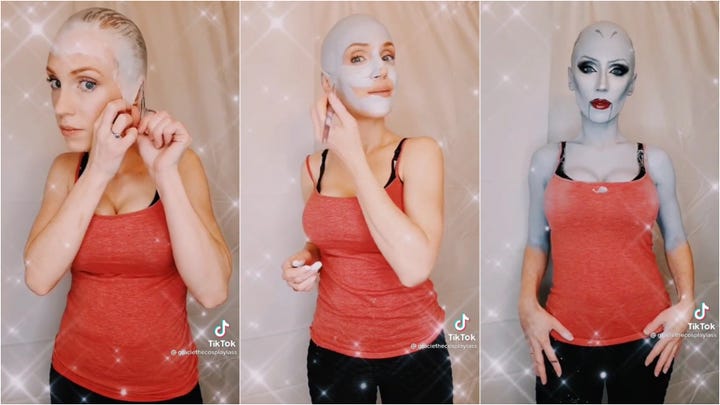 Aside from having professional makeup skills, Gracie is a master at making cosplays. "I made the entire thing from scratch," she said. "The back part with the large red feathers alone took an entire day to make."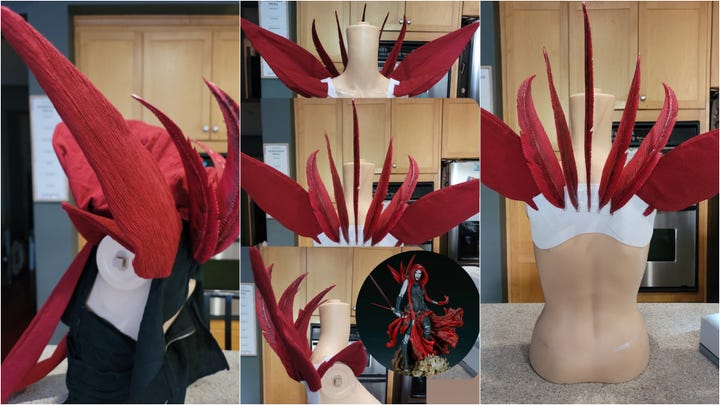 There are five large feathers on both sides of the costume made of worbla. The back piece attaches to the front of the fabric to create stability for the feathers. The foam contains a wire throughout, so it can be manipulated to stand straight or bend. Gracie then covered the worbla with fabric.
As for her insane lightsabers, the pair are from The Black Series purchased through eBay. However, the cosplayer plans to upgrade to a custom pair from intergalactic engineers Omegasabers.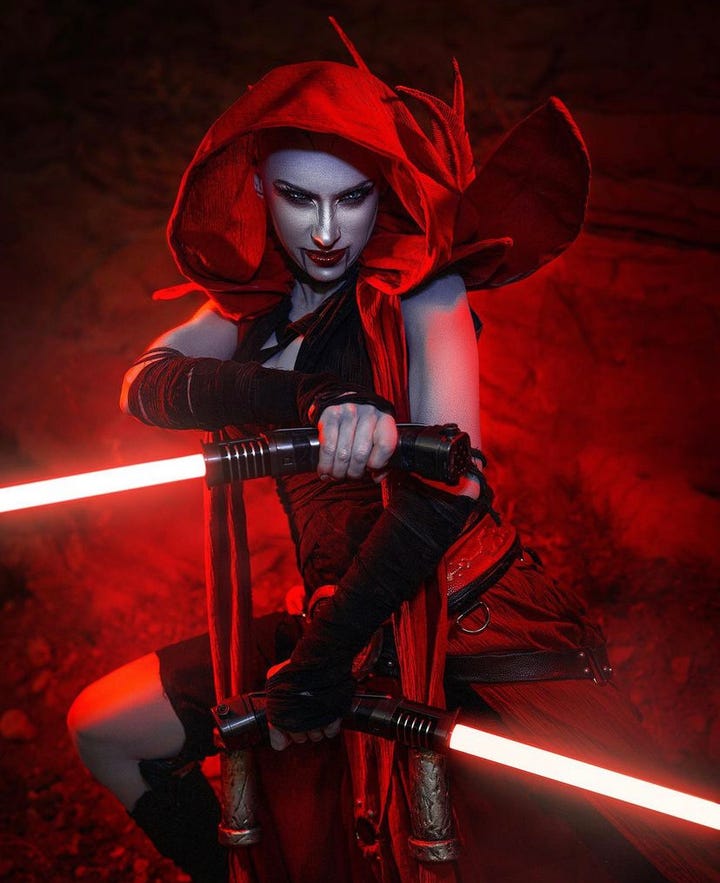 Graciethecosplaylass teased that another photoshoot is on the way starring her Asajj Ventress cosplay and several other Star Wars characters, including a Jedi or two. We can't wait to see that photoshoot when it is revealed!
To possibly be featured in our articles, be sure to tag us on Cosplay Central's Instagram, Twitter, or Facebook.