The Platform Empowering POC Cosplayers
TikTok has evolved from silly music videos to a safe platform for cosplayers of color.
What started out as the social media craze dominating the field of entertaining zoomers in a post-Vine world, TikTok has evolved into a platform putting a spotlight on a new type of content creator rising in popularity. In this pool of dance crazes and e-girl transformations, the cosplay community remains the hidden gem proving the platform a powerful force in a culture often lost on other sites. One of the most surprising positive impacts this holds is the rise of the POC cosplay community, with creators around the world getting attention and ongoing waves of follows from their peers. This supportive environment is fostering a rise in memorable POC creators in the cosplay community, and opening the doors for more to join in.
"It's a very supportive platform," says Chris who started using TikTok late in the game but only months in has gathered a following of over 50k under her account SeeKaySee.
"It feels like the TikTok culture revolves around consuming and enjoying this fantasy based content which cosplay is perfect for," she says, "while on Instagram the interest falls on 'real life' or twitch tends to lean towards wanting to watch a process whether it be gaming or art." This sentiment rang across the creators we spoke to but the impact of their race and ethnicity wasn't lost.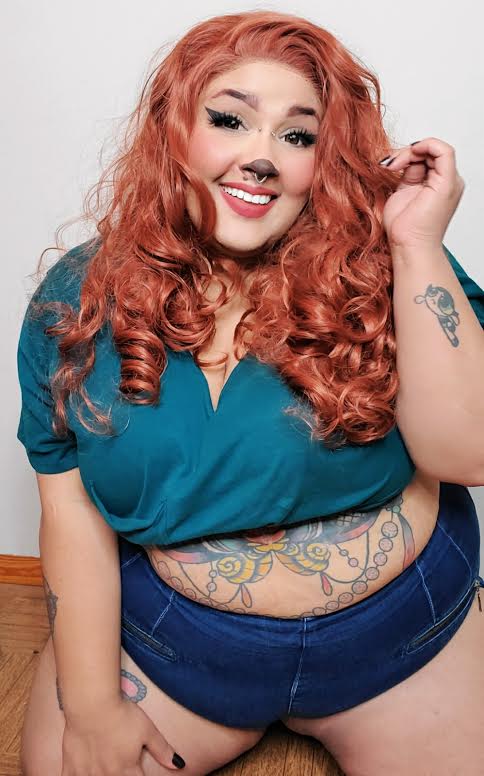 Alexis, known on the platform as Chubblebath, has amassed a following of over 100k followers promoting confidence as a plus-sized woman of color, and in her time on the platform mentioned the support from the TikTok itself has been a great source of confidence in growing her following.
"I appreciate the things TikTok does for cosplayers of color, says Alexis. "Last month they had the meet up for people of color which was something that definitely stood out to me but also the first thing I noticed when I joined TikTok right away was my homepage. I could immediately see more POC cosplay content promoted front and center which isn't something you find as easily browsing through other platforms. It's something empowering, and encourages you to try it out which is what the POC community needs more of from social media."
One of the most popular POC cosplayers on TikTok who had been using the platform since its early days is Keondra.K, who with over 700k followers has made a name for herself splitting her page between cosplaying her favorite characters and passionately educating followers on issues of race that effect content creators. Keondra expressed a lot of love and concern when it comes to being a black cosplayer on TikTok. "There have been plenty of people in the community who are disrespectful to black cosplayers but I think a good majority has been happy to cheer us on, you see more people celebrating and supporting us in the comments from my personal experience. I also think of it as the app I always wanted- there's short video making and a lot of creativity which is what I love working with."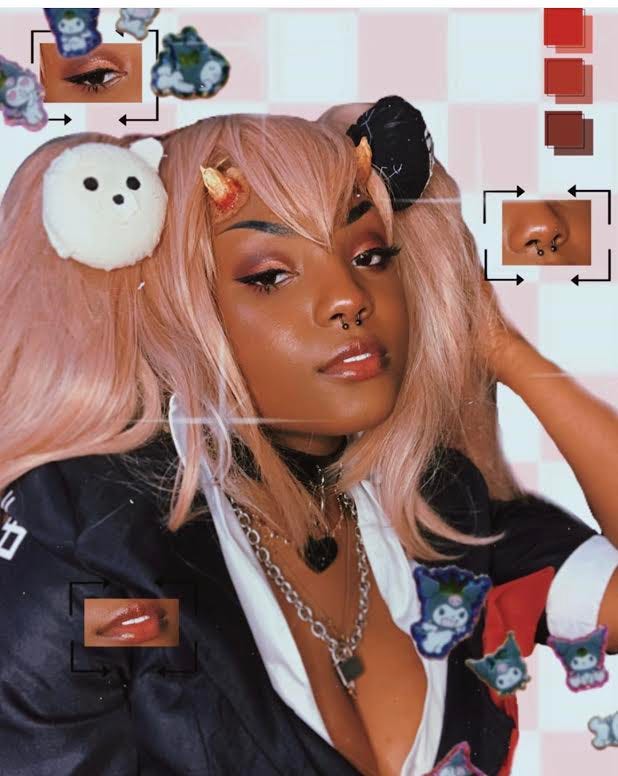 Keondra also had strong feelings directed more towards the users who come across POC cosplayers on the platform, reminding them to always be mindful of their comments. "As someone who sees this conversation happen on platforms constantly, I feel it has to be said that we exist and we can continue to cosplay whoever we want. Just because a character isn't black that doesn't stop me and it shouldn't stop anyone. It doesn't make it an Afrocentric version of that character or any different from other people cosplaying that same character, we can't help how we look and that's something people need to acknowledge. Everyone should enjoy it, no one should feel bad about having fun with a hobby."
As social media expands to fit the latest crop of content creators, the POC community continues to carve a place for themselves where the difficulty lies in overcoming the prejudices that still exist. While TikTok has its flaws, it's hard to deny that cosplayers of color are still finding a way to work together and grow their online presence, presenting them with new opportunities in their career.