Choosing Alternative Superhero Costumes For Popular Characters
If you're wanting to cosplay alternative outfits for characters, here's some tips.
Every convention season there are a number of "hot" or popular characters that cosplayers at drawn to. This is often seen in the comic book fandom, especially considering how many characters have been around for decades and garnered huge fanbases. It can be a blast walking around a convention in a popular character's iconic costume as you're instantly recognized and are almost guaranteed to be asked for photos, but there's also a joy in cosplaying a popular character in a variant costume or even an original design.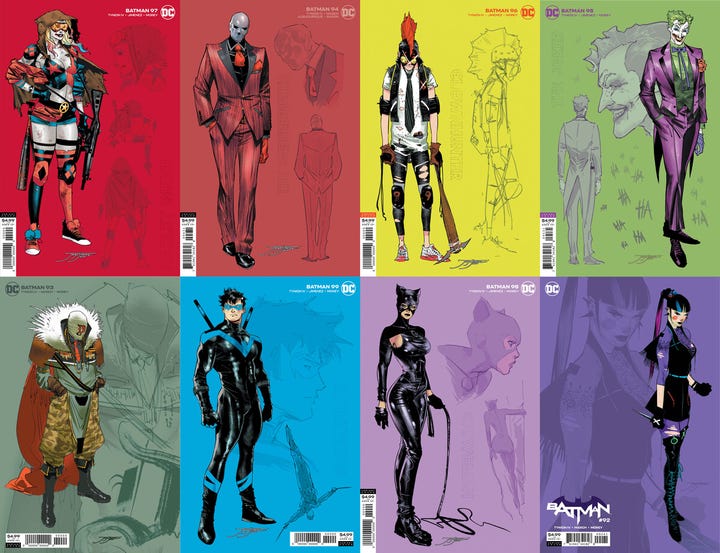 Finding a variant costume can be a fun way to get to know more about a character as you dig into their different stories and arcs. Various comic writers and artists taking their spin on comic characters have created so many unique designs to consider.
For example, Jorge Jimenez's character designs for the more recent Batman series show a very different Catwoman design from Clay Mann's version of the same character. One way of finding a variant outfit that calls to you is to look up "[character name] costume evolution" and even further narrowing it down by adding "comic" or "movie" to the search. Find the design that you want to construct and maybe it will inspire you to learn more about the character and the series that particular outfit is from.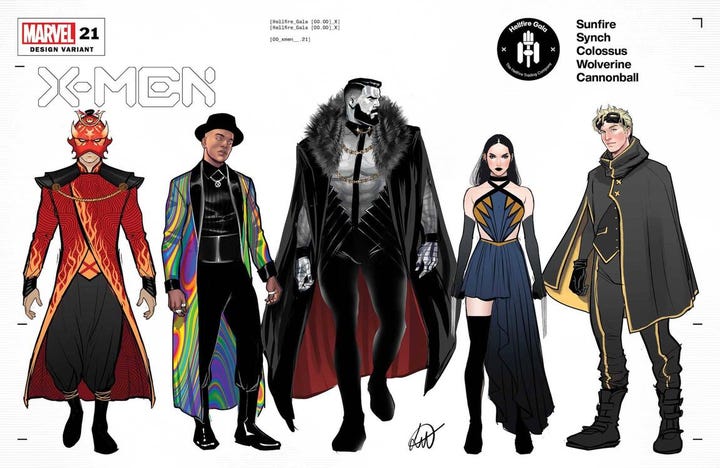 Sometimes though, a comic series can do all the work for you. Last year, Marvel released a Hellfire Gala series, which was their play on the Met Gala featuring 64 new outfits for the huge X-Men cast. It honestly feels as though Marvel was keeping cosplayers in mind with a single issue "Official Guide" highlighting just the costumes of the series, as well as detailed views from multiple perspectives of some costumes. I like to think the artists had a lot of fun creating these opulent and extravagant outfits since so many of them are incredibly detailed or elegantly chic.
Artists take a lot of care in creating new costumes for characters while still keeping them easily recognizable, something key in creating your own original designs. Similar to how Batman's costumes have had small changes through the years, original designs don't necessarily have to be something vastly different. Imagine yourself as the character then ask yourself, what kind of costume would I want? Would I want gloves? A cape? Make the character fit you.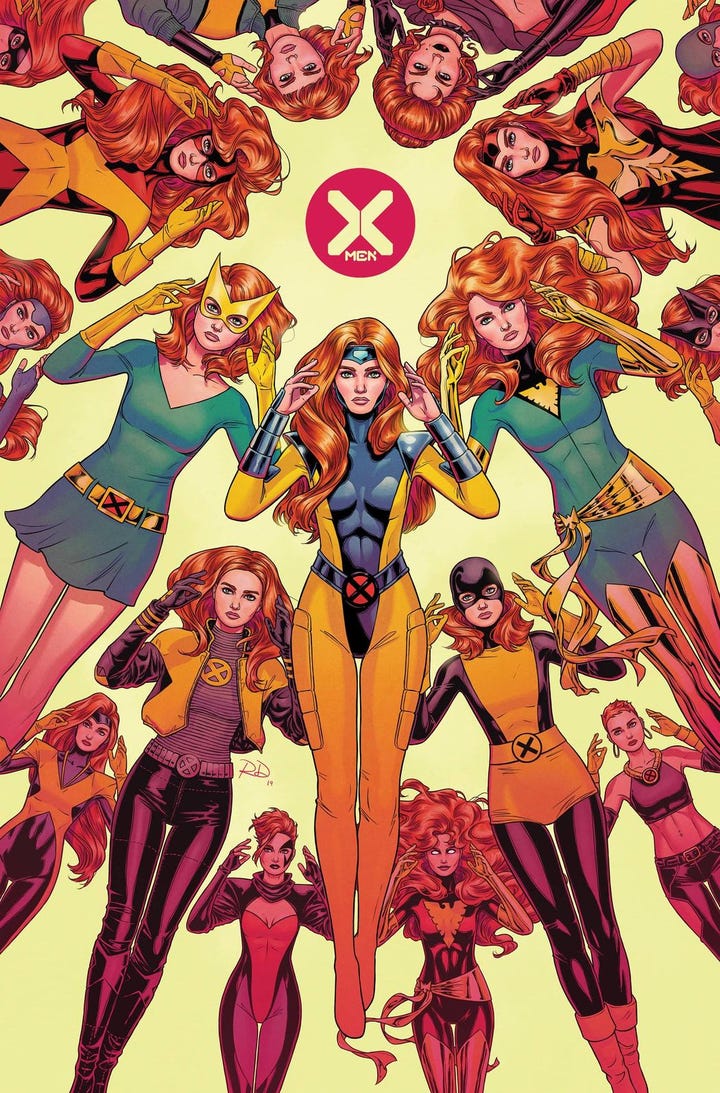 Feel free to take styles from other characters and add them to your OC version of another. There's no limit to original character costume designs but keep in mind to make sure the character is still recognizable with changes. For instance, a character's signature colors can be changed if you want to but if you change their design too much along with it, you may lose the character's identity entirely.
Variant costume designs can open up a whole new world of cosplay possibilities and open the door to full creative license with an original creation. So have fun and go wild with it.