How To Cosplay Your Favorite Characters From Doctor Who
Want to cosplay as one of the Doctors from Doctor Who? Here's a guide to help you!
Doctor Who has been around for 58 years, since its debut in 1963. In that span, twelve different Doctors have emerged along with dozens of companions and a galaxy full of side characters, all perfect for cosplaying. Whether a beginner or master craftsman, there is a perfect character for everyone. Here are some tips on cosplaying just a few.
One of the earliest Doctors, and one of the more popular as well, is the Fourth Doctor, originally portrayed by Tom Baker in the 70s. This classic Doctor can be an easy closet cosplay by using ready-made slacks, vest, a long coat and hat. For accuracy, look for slacks with a slight flare or bootleg bottom and tailor the coat to be fitted at the waist.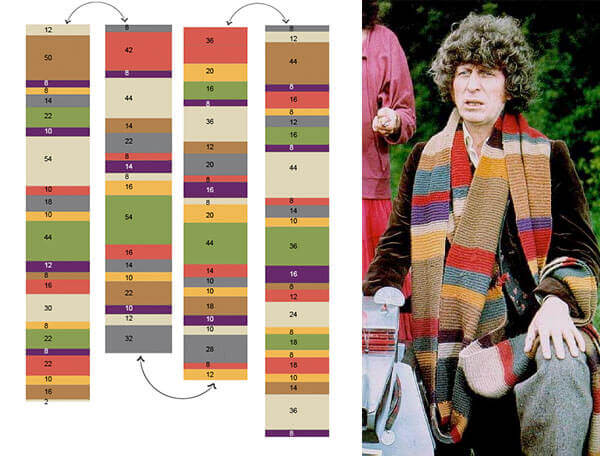 The most important part of the cosplay, the Doctor's infamous scarf, can either be purchased or expand your cosplay repertoire by learning how to knit or crochet. Numerous patterns are available through searches online, to give you the proper stripe width and total length. Why not kick back and watch some episodes of Doctor Who while you relax and knit a scarf?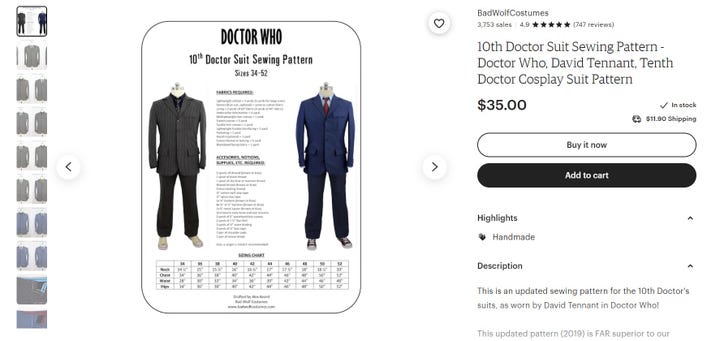 While most of the various Doctors can be cosplayed utilizing found pieces, Etsy does have a few patterns for those wanting the challenge of creating a suit from scratch. Etsy shop BadWolfCostumes has patterns for the 10th and 11th Doctor's coats and vests while patterns for other Doctors can be found by searching period appropriate styles.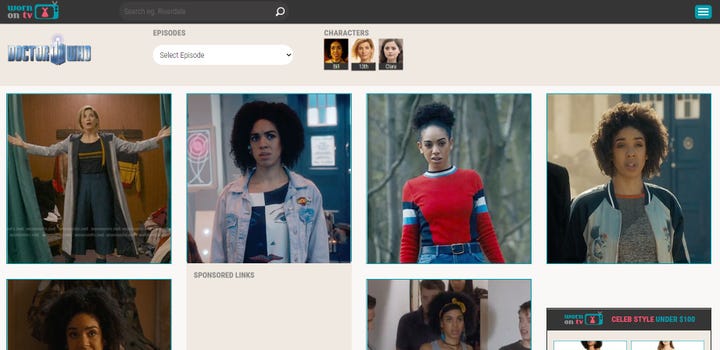 Companions are great for closet cosplays and there are a ton of them to choose from. For some of the new seasons, there are great resources to find the exact pieces worn on the show. Worn on TV is an essential website for those trying to find clothes worn on their favorite shows and their Doctor Who section is the best for finding Clara's many fashionable sets.
A similar site, Shop Your TV, also has pieces worn by many of the Doctors and has listings for some of the older companions as well. But knowing where the pieces are from is just half the battle and fun. Sometimes the search for the exact piece can be a long one but worth it in the end.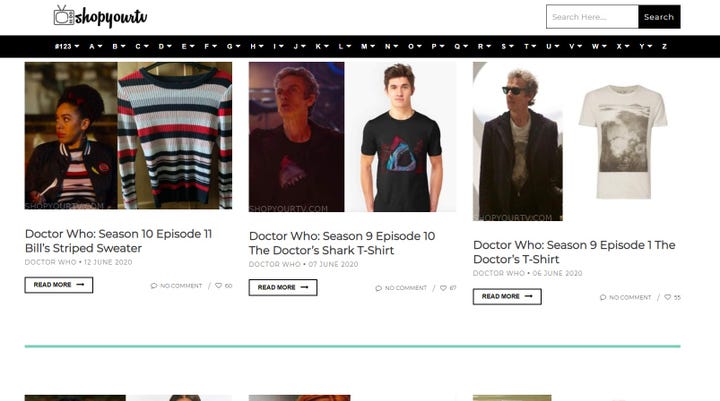 If you specialize in makeup or prosthetic pieces, or want to learn, there are a variety of alien races that can inspire some creative cosplays. Humanoid feline characters have been portrayed throughout the long run of Doctor Who and can be a great introduction to using prosthetic pieces, adhering fur and makeup techniques. Special effect websites often have a variety of ready-made prosthetics for fantasy characters.
There are many videos showing how to properly use prosthetics and which adhesives are best, especially for those with sensitive skin. Make sure to watch a few different videos so you can see a variety of techniques and applications to find what will work best for you. In other words, don't just take the advice of the first video you find, especially when gluing things to your face.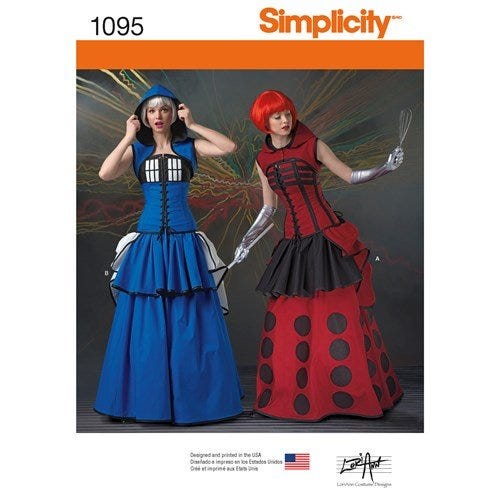 Want the challenge of working with foam, worbla or 3D printers? Doctor Who has you covered. There are several armored characters to give you a challenge, including the full on armored look of the Cybermen. Large blocks of Styrofoam can be shaped and painted for Weeping Angel wings so that you can terrify every Doctor Who fan you encounter at the convention. And 3D printing is an ideal method for creating an accurate Doctor Who Sonic Screwdriver. But don't limit yourself there. Sonic Screwdrivers can be created using a variety of found objects or get really creative and design your own.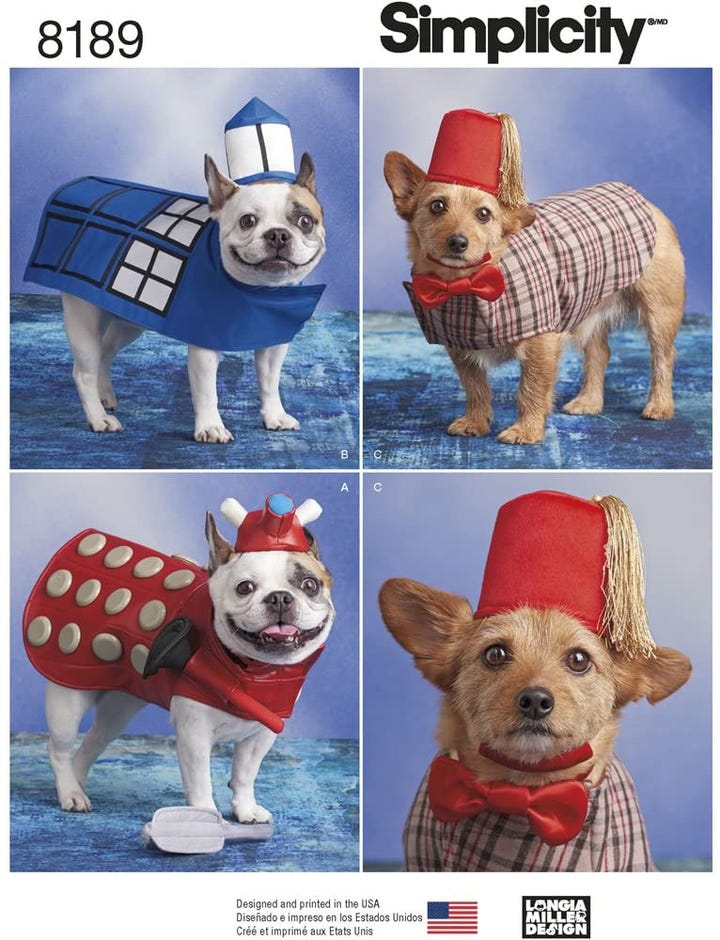 Speaking of creativity, there are also a number of existing sewing patterns for original designs based on Doctor Who characters. Simplicity 1095 has a fun take on Victorian styled Tardis and Dalek corset dresses. For more Dalek inspired designs, Simplicity pattern 8187 has a cute 50s inspired jacket dress in a fun vintage take on the destructive robots. And if you want to make sure your furry companion gets a chance to cosplay as well, Simplicity 8189 has Tardis, Dalek and Doctor inspired patterns.
Now get out there and show your Whovian love!