How To Make A Cowboy Bebop Cosplay (Both Movie & Anime!)
Here's some tips and tricks to cosplaying the iconic characters from Cowboy Bebop.
With only a handful of photos being released a few weeks ago but years of anticipation behind the project, Cowboy Bebop is the live-action anime adaptation everyone is talking about. The anime has inspired cosplayers since its debut in 1998 but the upcoming Netflix adaptation has made a few changes that may inspire a whole new generation.
Spike's costume actually doesn't change much from the anime version and both can be recreated either from stock items or made from scratch. While a basic blue suit, yellow shirt (collar popped) and skinny tie can throw the look together in a pinch, you can easily modify the jacket for a more accurate costume.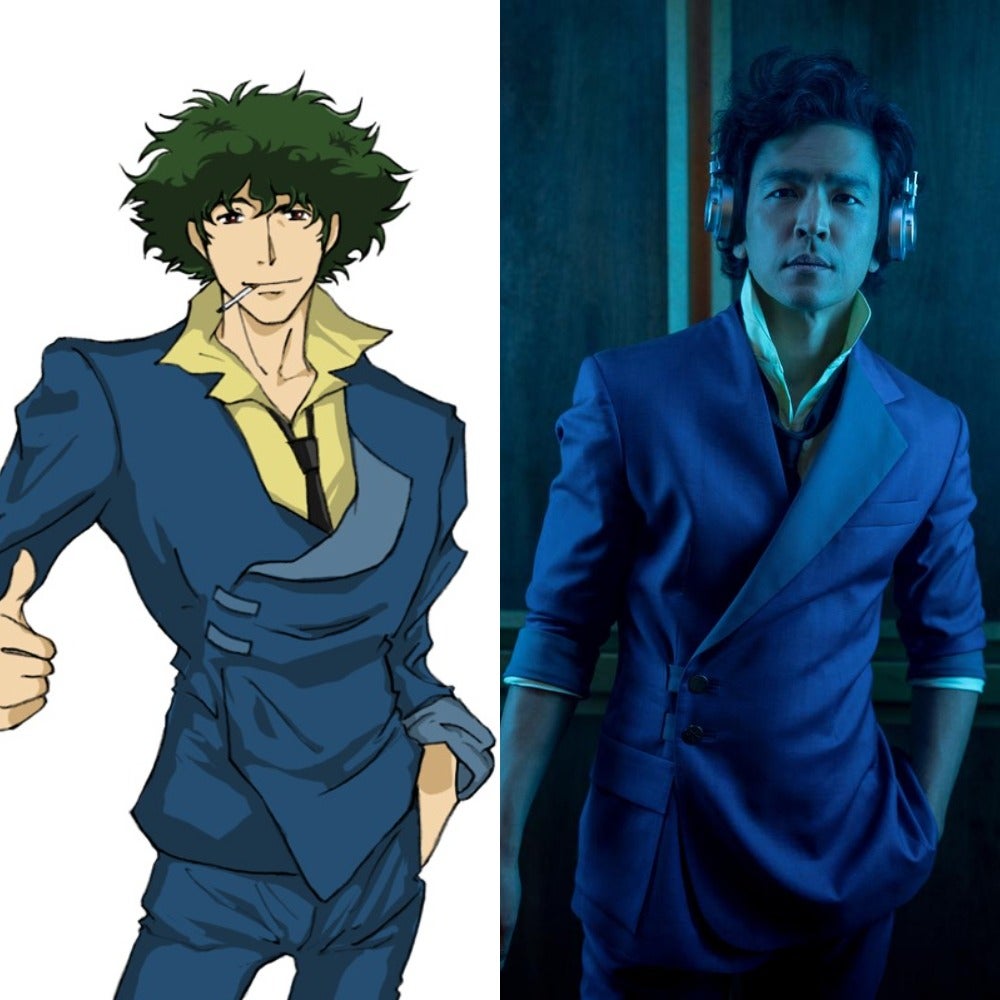 Start by removing the right lapel. For the left lapel, use a lighter color blue fabric and either sew or use fusible webbing to lay it on the top of the lapel, creating the look of a different color lining. Use this same fabric to create the straps on the jacket and attach them with snaps. Making the costume from scratch gives you the opportunity to add accuracy like the extra-large collar on the yellow shirt or the larger than normal lapel on the jacket.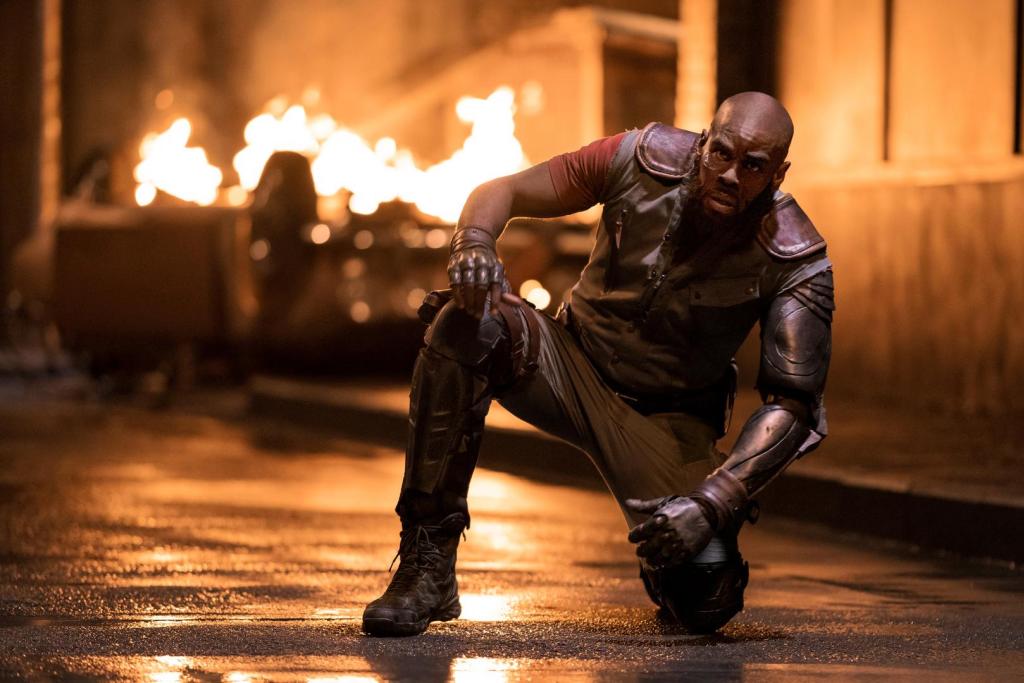 Jet Black is a formidable but lovable character whose outfit can be made easily or leveled up to a Master level craftsmanship armor project depending on how you want to create his arm. Jet's basic outfit consists of overalls with a red shirt underneath for an easy closet cosplay. The key would be adding important details like his facial hair, scar and metallic piece under his eye. For the facial hair, beard pieces can be found on wig or special effects websites. The scar can be created with makeup and the metallic piece can be made from foam so that it's lightweight on the face.
His bionic arm can be accomplished a number of ways like utilizing body paint or creating a foam arm piece. Foam and worbla can be used to make a larger, imposing mechanical arm with varying degrees of difficulty. If you or someone you know is talented with body painting, the look of a mechanical arm can literally be painted on and sealed.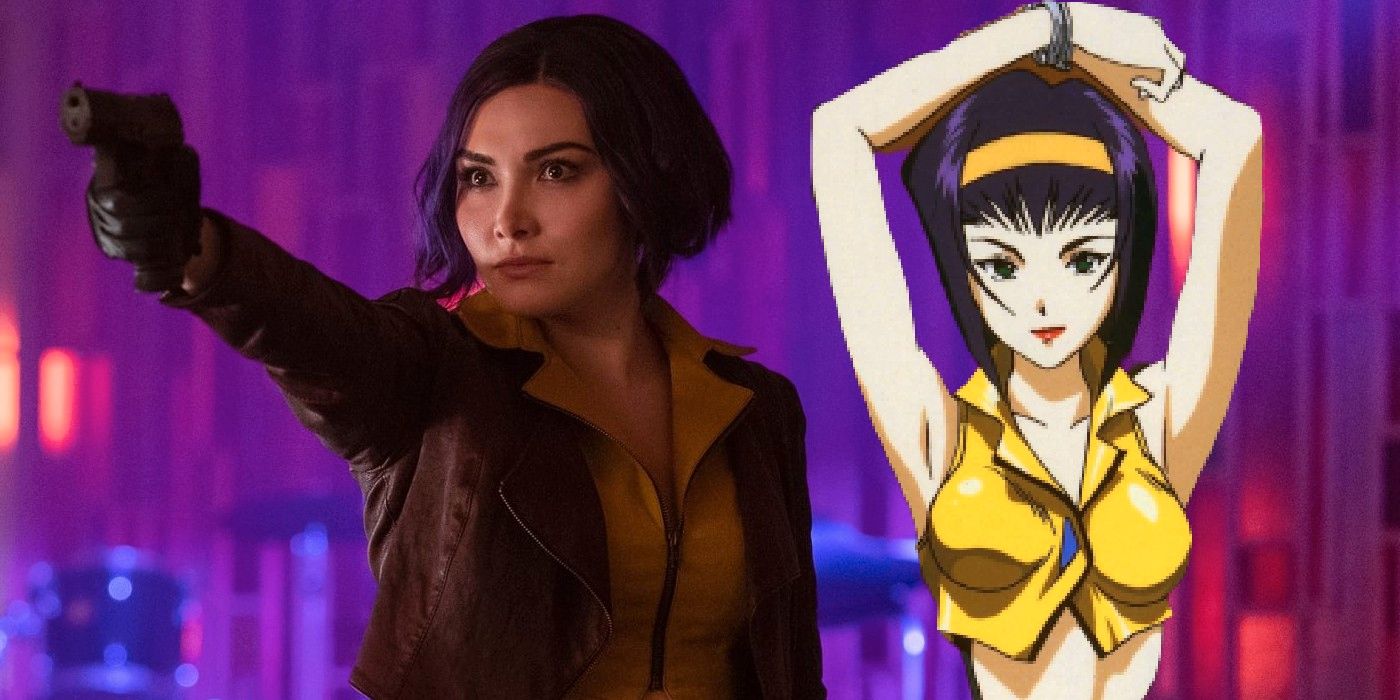 The character with the biggest change in their outfit is Faye Valentine. While her anime outfit is undoubtedly sexy, attempting to wear that while running around collecting bounties in the real world, might leave room for some possible wardrobe malfunctions. By utilizing similar color schemes and profiles, Faye's new outfit is practical and sexy while giving the character, and actor, comfort and movability.
For her original outfit, there are a number of places to purchase her cosplay directly, or look for patterns that can be easily modified. Faye's shorts can easily be accomplished by using an existing pair of athletic shorts as a pattern. For her top, jacket patterns can be easily modified by removing the sleeves, adjusting the shoulder width and then cropping the jacket length overall. It may be easier to begin with a cropped jacket pattern since the lapels will already be adjusted to fit a cropped length.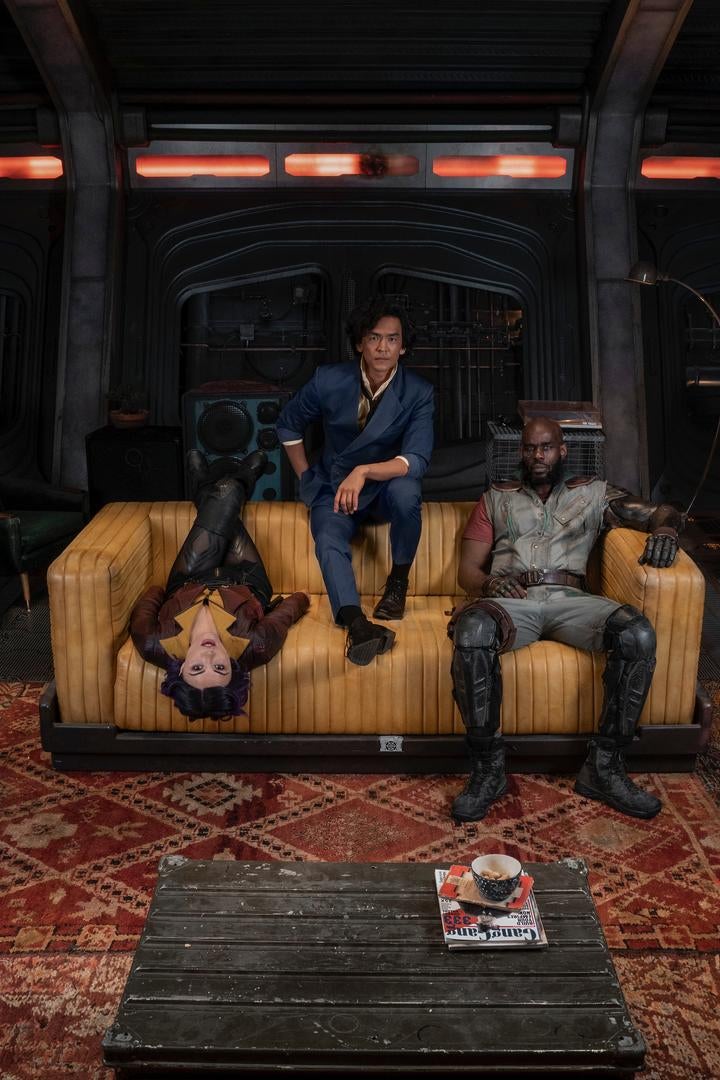 If taking on her newer outfit, there are a few changes that will need to be made. First, her classic red shirt has be changed to a cropped leather jacket in a rich burgundy color. Her yellow vest now has a pronounced zipper seam but generally the same profile as her original top. Her shorts, based on the few screenshots available, have been changed to possibly black leather shorts with a unique front zipper seam and longer hip panels. She also appears to have tights underneath with a unique vinyl pattern on the front. Overall, her new outfit is rich with textures, patterns and accessories for quite the modern glam up.
Hopefully we will get some more screenshots in the near future but this should get you started. So get ready to start that cosplay, space cowboy.