How To Make A Simple Foam Pouch For Your Next Cosplay
Want to make a pouch out of foam? Then check out this guide!
Difficulty Easy
Time Less than 10 hours
Budget Less than $50
What cosplay is complete without a pocket or a pouch? I patterned my own small belt bags and absolutely adore them - I've made them in several colors and I take them from costume to costume. Since they're so easily customizable, I have one perfectly sized for my cell phone, another for my business cards, and a third for my emergency super glue. The con necessities!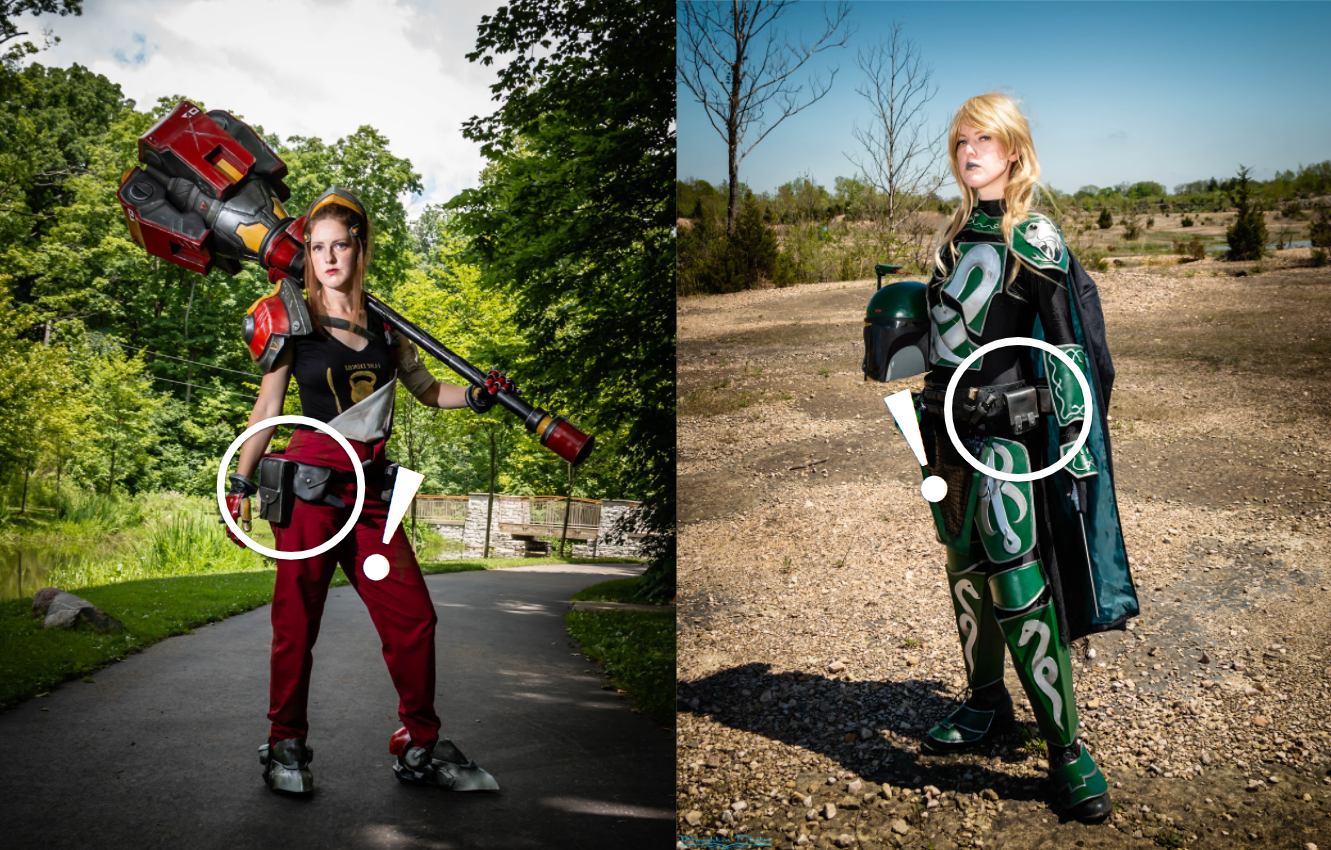 Want your own? Here's how you make them: ⁠
Step 1. To pattern the front and back of the pouch, draw rectangles around the items you want to tote. Then add a little extra space to account for the thickness of the foam!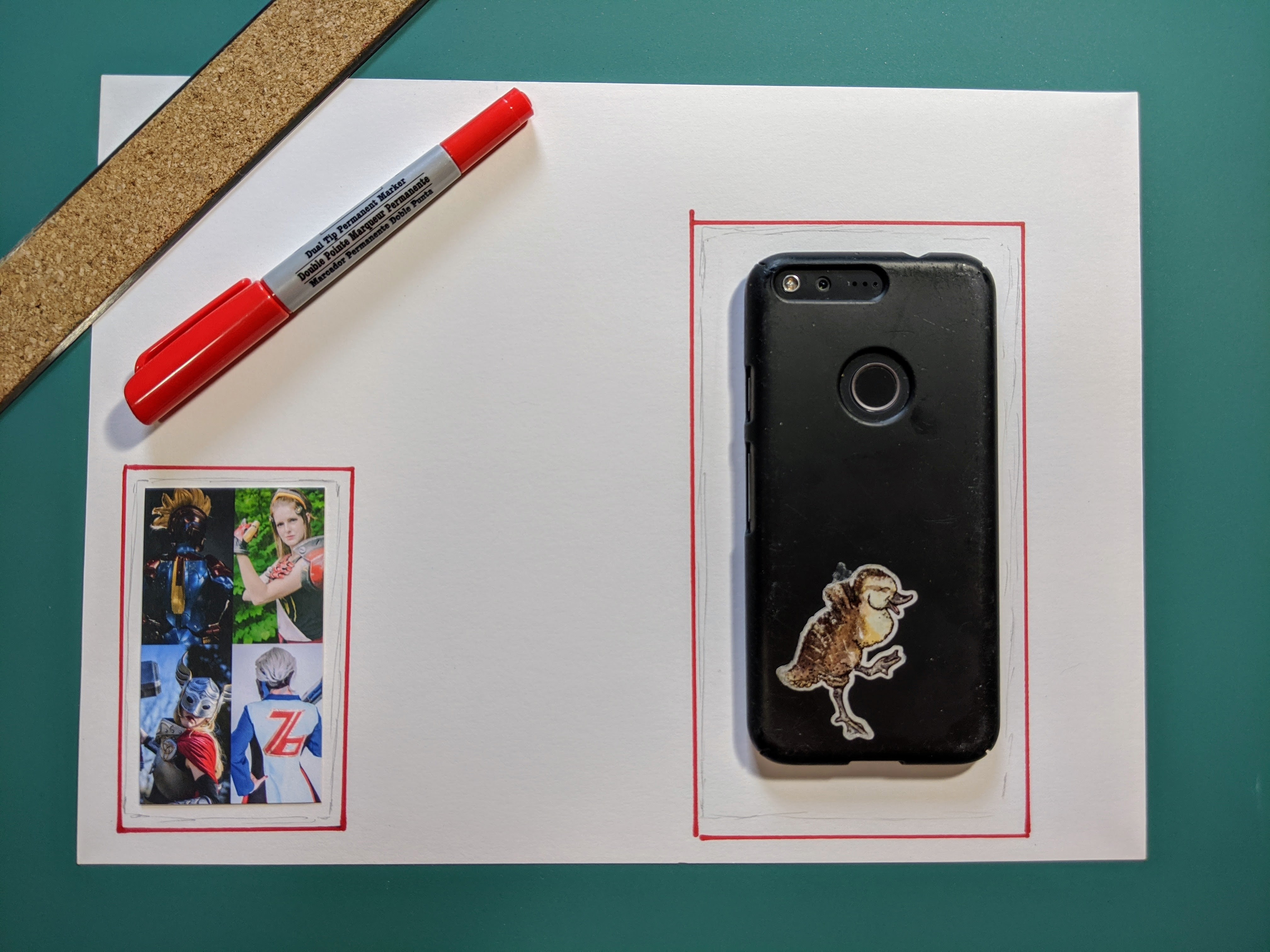 Step 2. Create the pattern for the side wall by placing your item on its side next to the base pouch pattern and drawing a rectangle around it. Then cut out your pattern pieces.⁠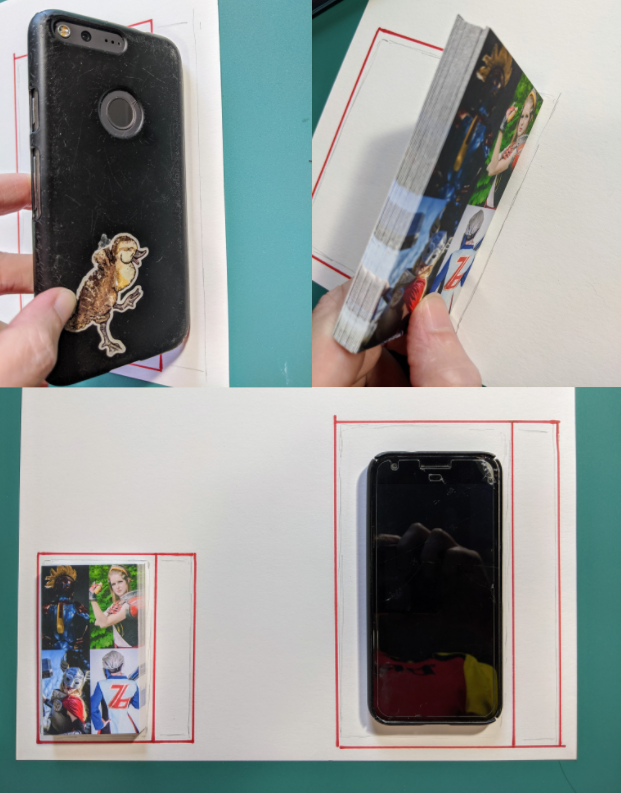 Step 3. To pattern the bottom of the pouch, touch the corners of the front and side pattern pieces. Draw the resulting rectangle, then shorten it a bit to account for the foam thickness.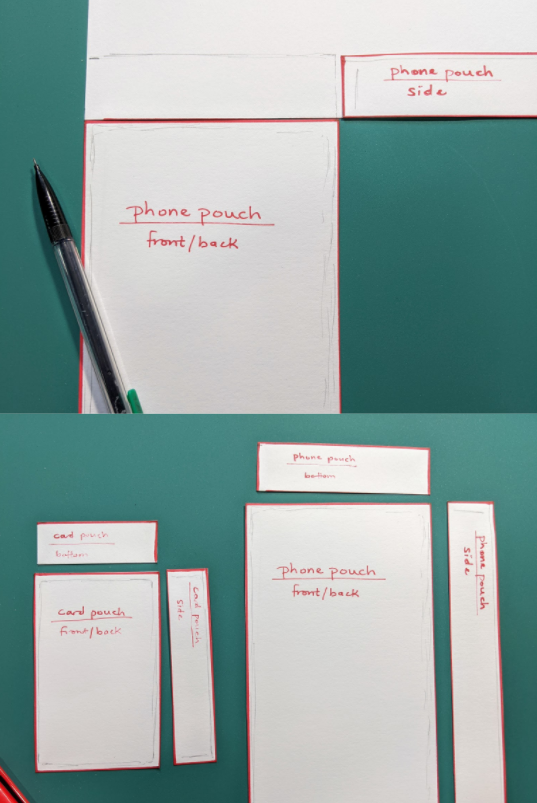 Step 4. At this point the base of your pouch is now fully patterned. Take a moment to carefully label it, making sure to include foam thickness and number of pieces to cut. This is a pattern you can use over and over!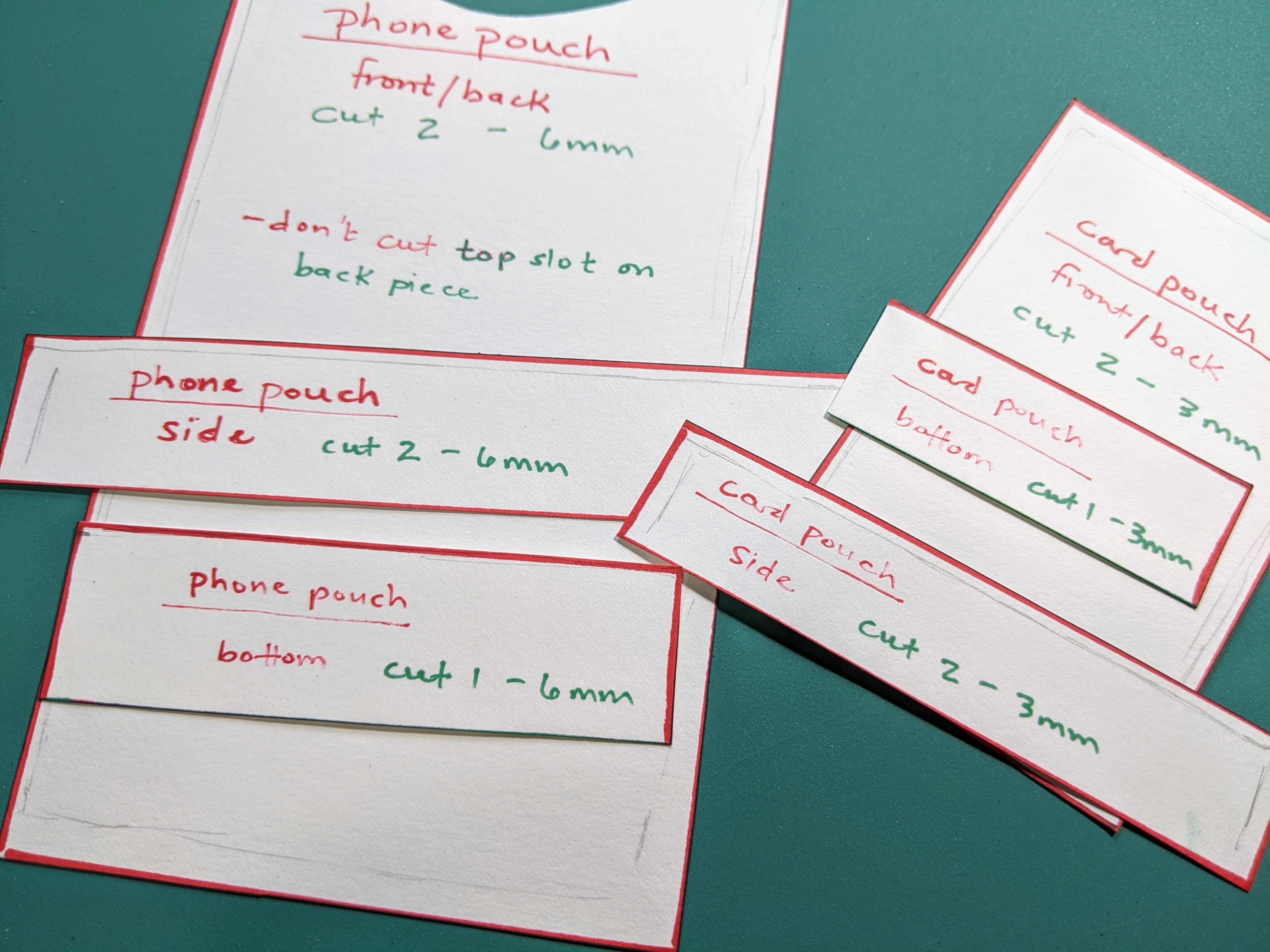 Step 5. Transfer your pattern to foam and cut out the pieces.⁠ 2mm/craft foam works, but I recommend something a little thicker and sturdier. I use 6mm foam for my larger pouches and 3mm for the smaller ones.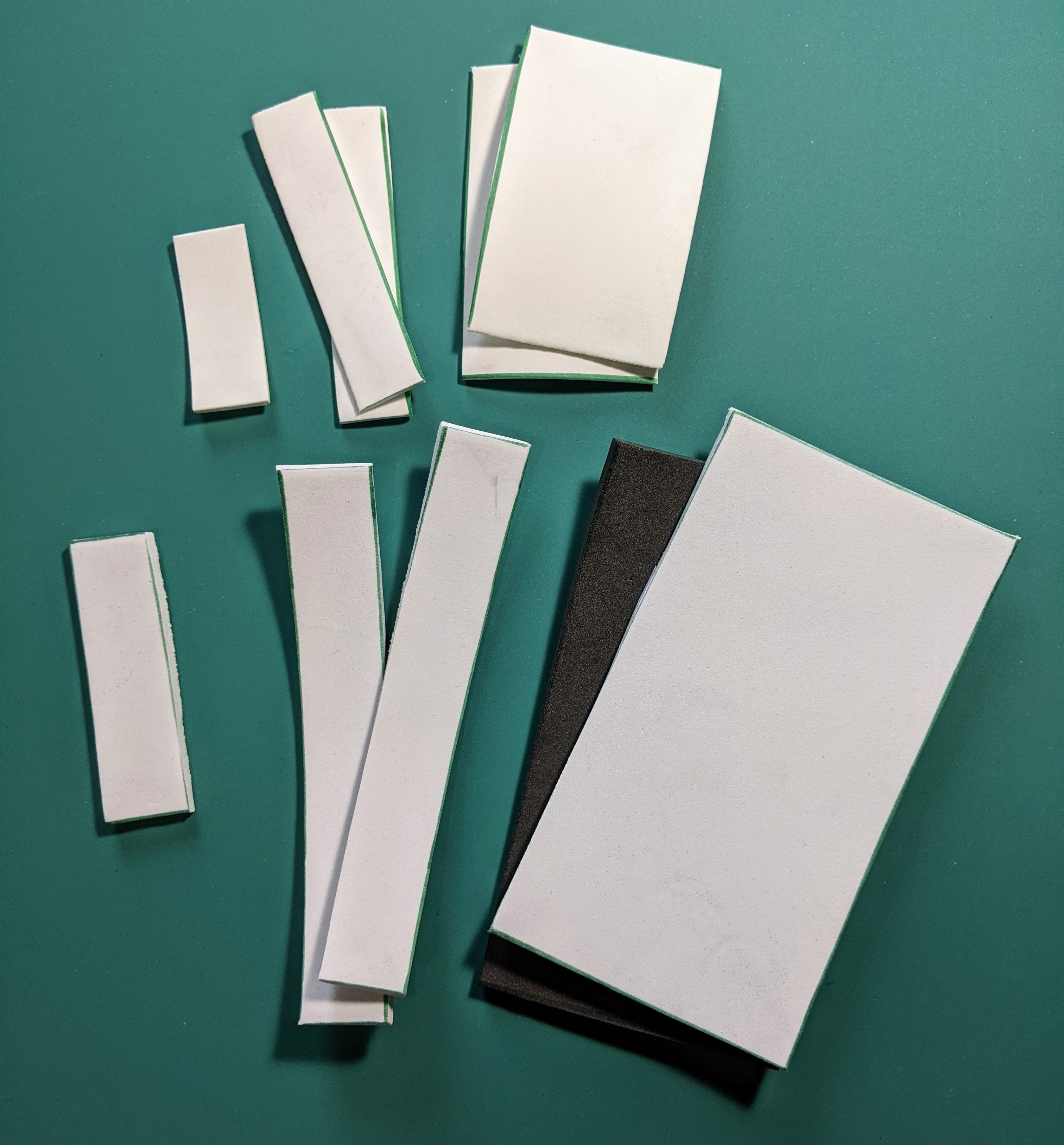 Step 6. For the front of the larger cell phone pouch, make a cut to allow for easier access.⁠ Otherwise, the pouch is too deep and narrow to grab your phone.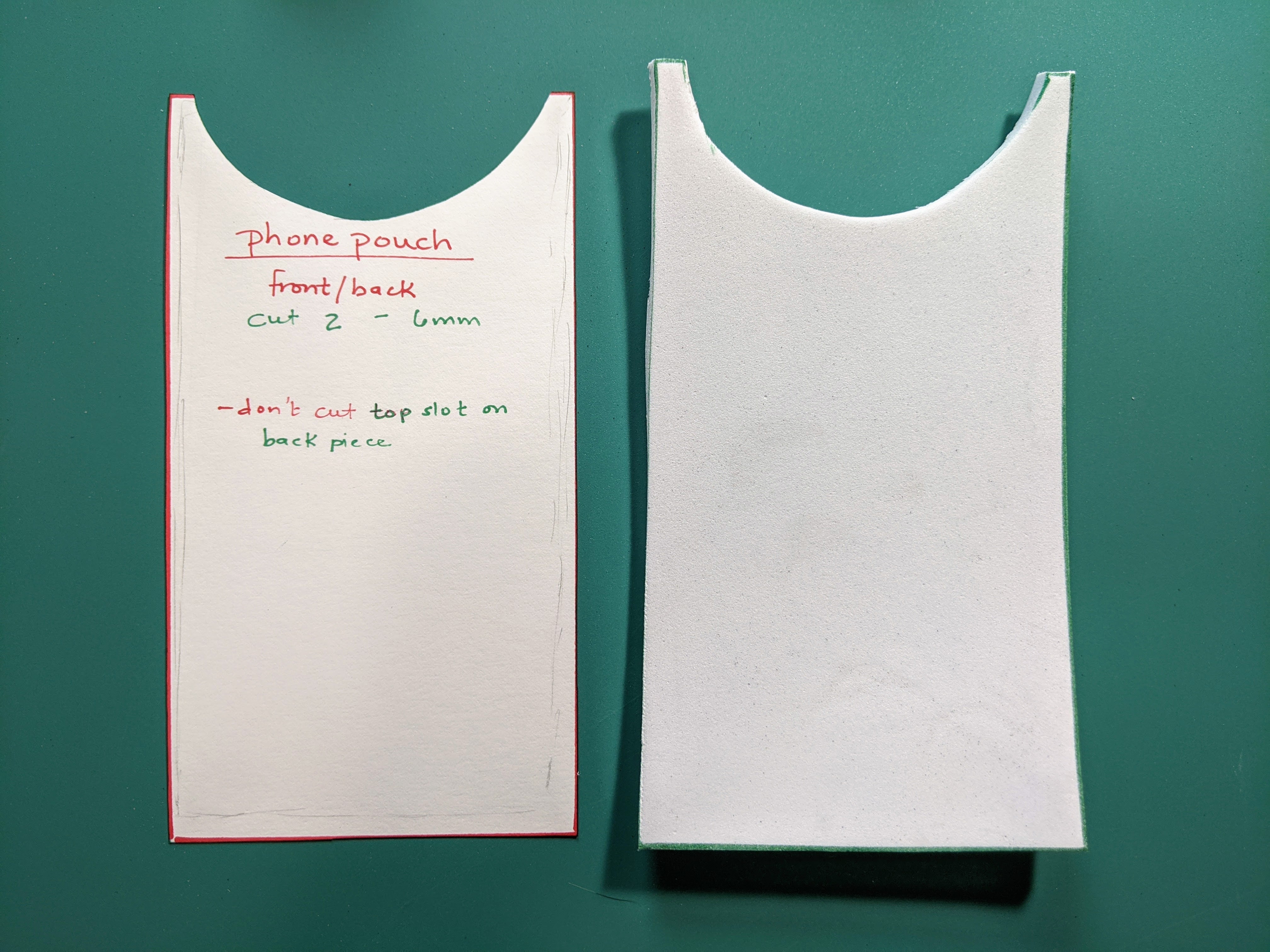 Step 7. Using contact cement, attach the bottom piece to the back piece and the side pieces to both...⁠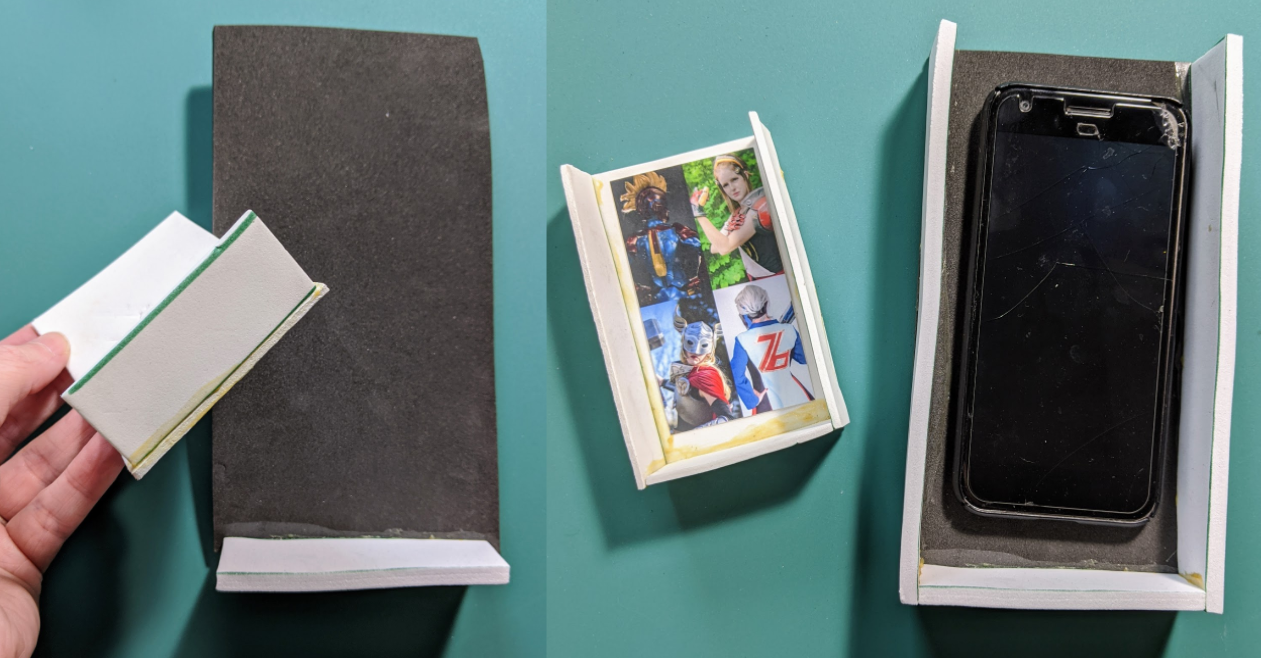 Step 8. ...and finally - attach the front!⁠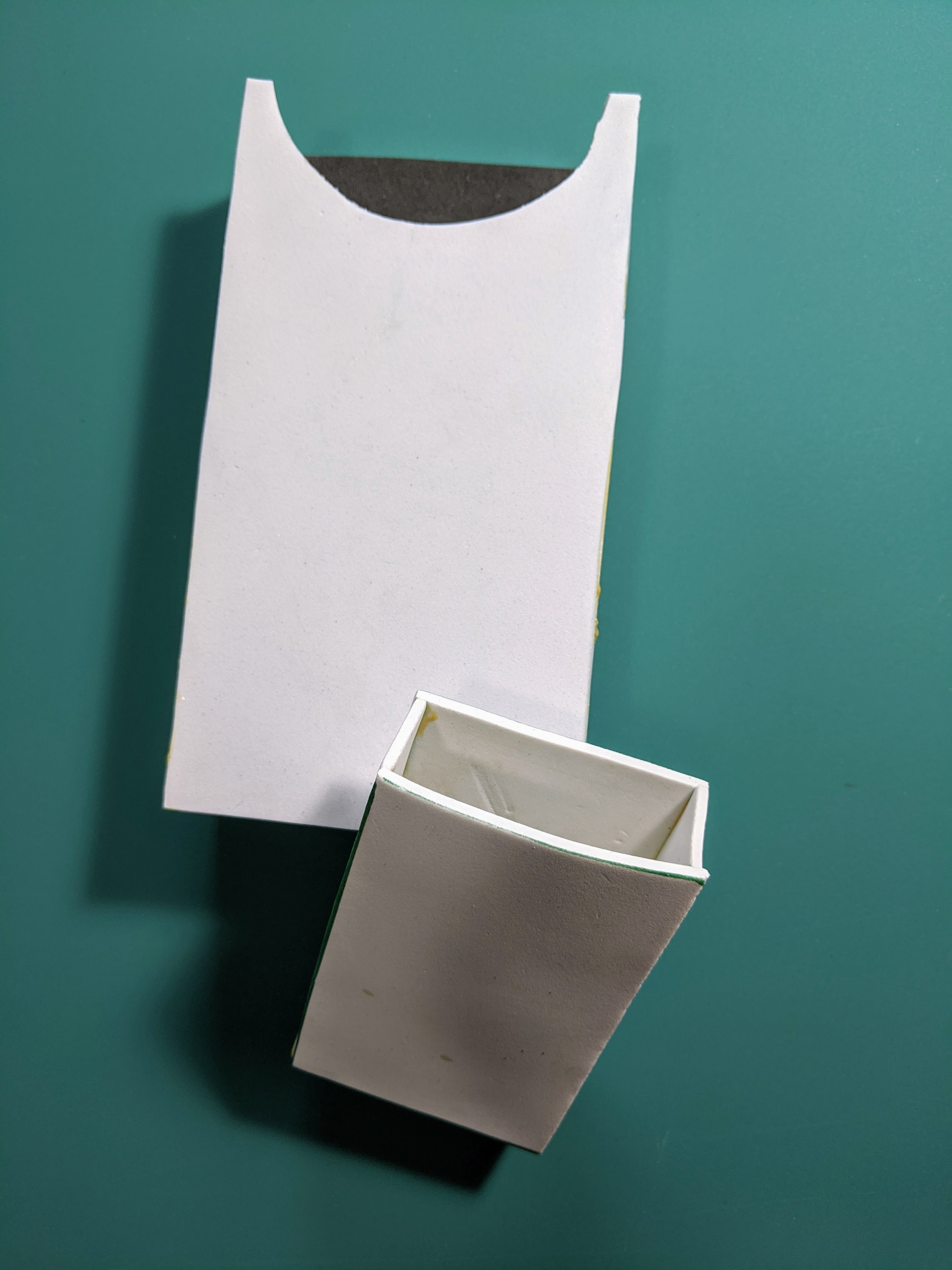 Step 9. Pattern the remaining pieces! The flaps should be slightly wider and shorter than the fronts and each belt loop is a 1" by 3" rectangle.⁠ (Of course this is an opportunity for customization, if you want your pouches to attach by some method other than a belt loop or want your flaps to be more fancy.)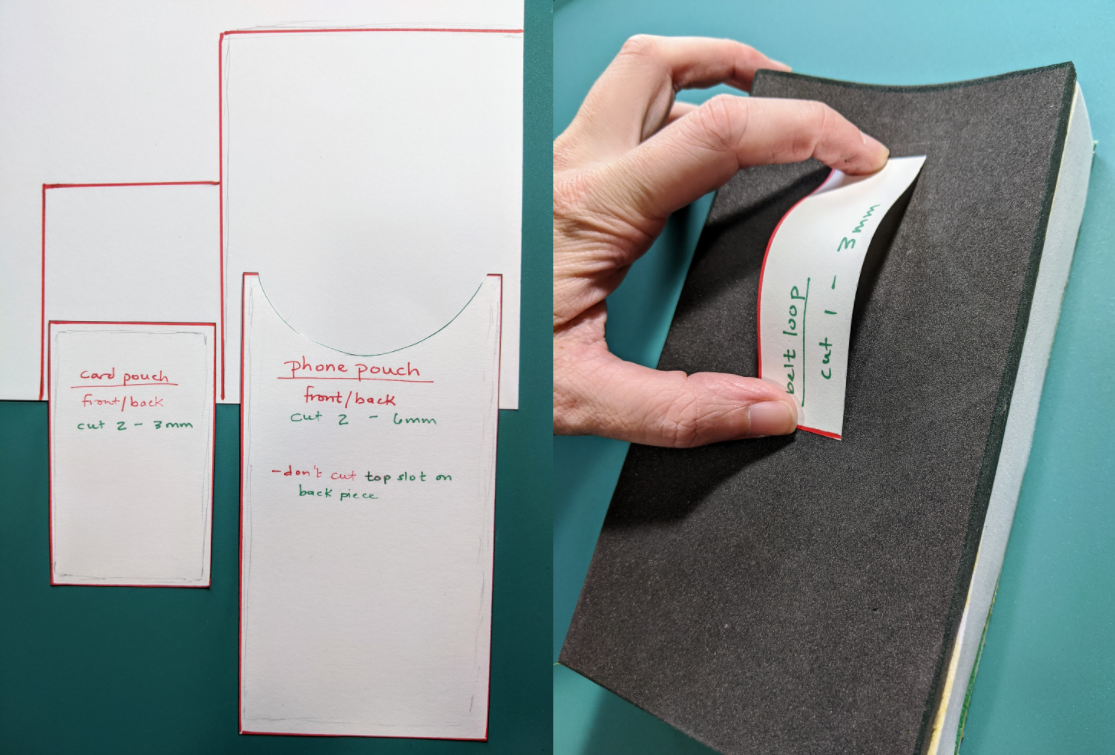 Step 10. Transfer your flap and loop patterns to foam. I use 2mm foam for my flaps and 3mm foam for my belt loops. After a quick cleanup dremel (and possibly some googly eyes) you can complete construction!⁠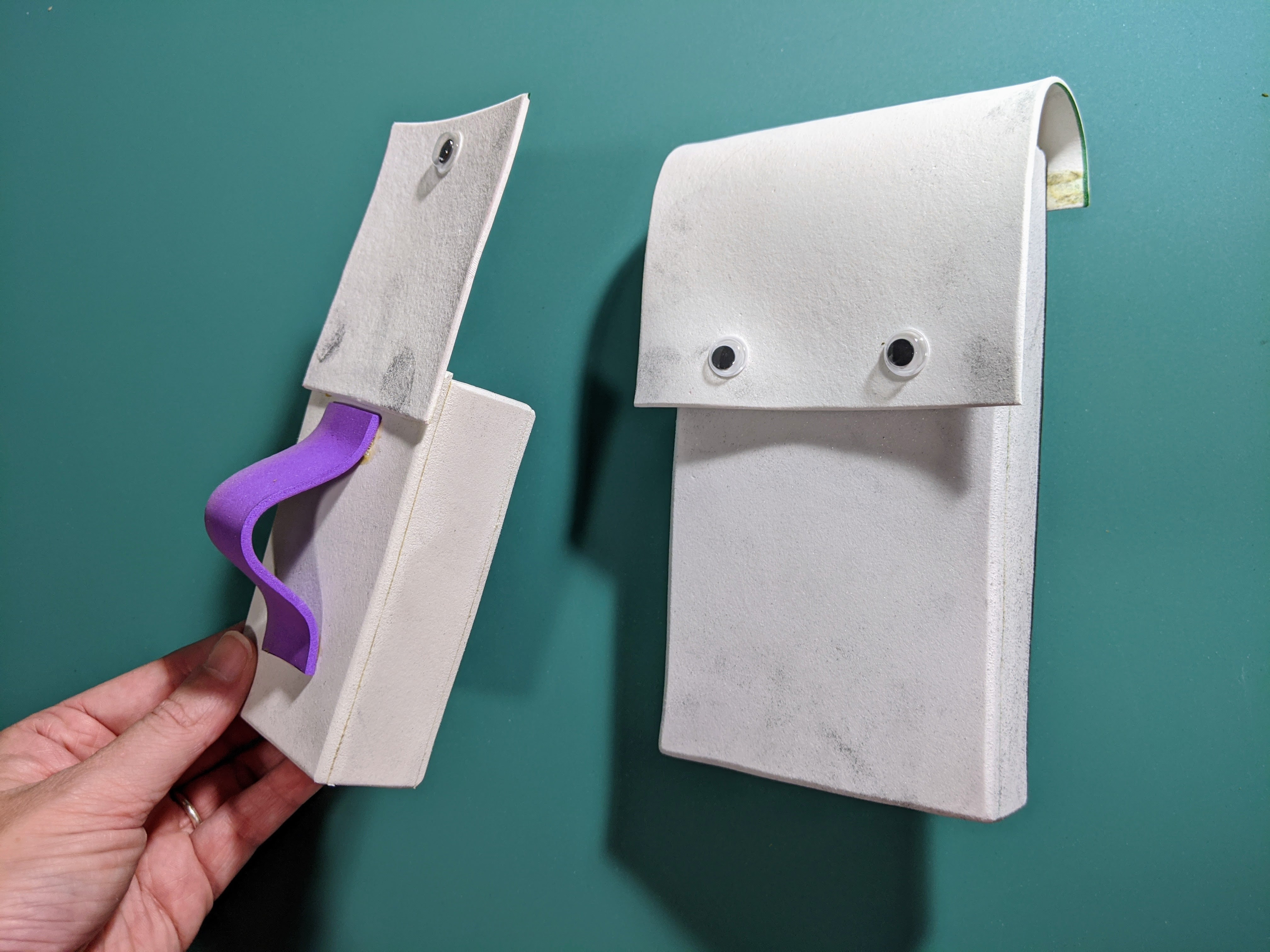 Step 11. Now it's time for your regular foamsmithing process! Heat seal, plastidip, and paint. The paint will highly depend on your costume - I have a "leather" set and a "metal" set that I switch between depending on the aesthetic of my cosplay.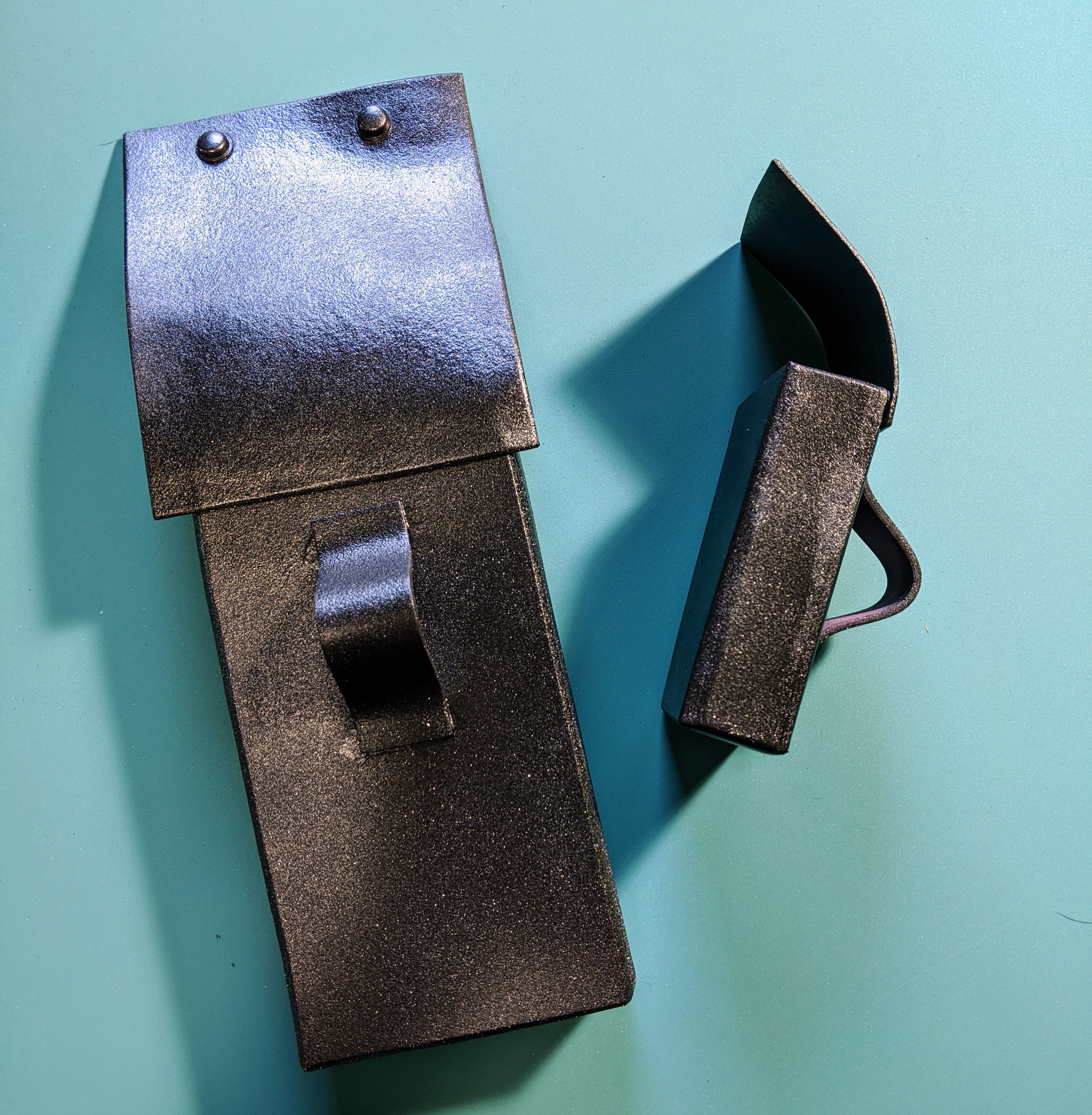 Step 12. To finish the project, add closures of your choice between the body and the flap. I like to use either velcro or purse snaps, but this is another opportunity for customization.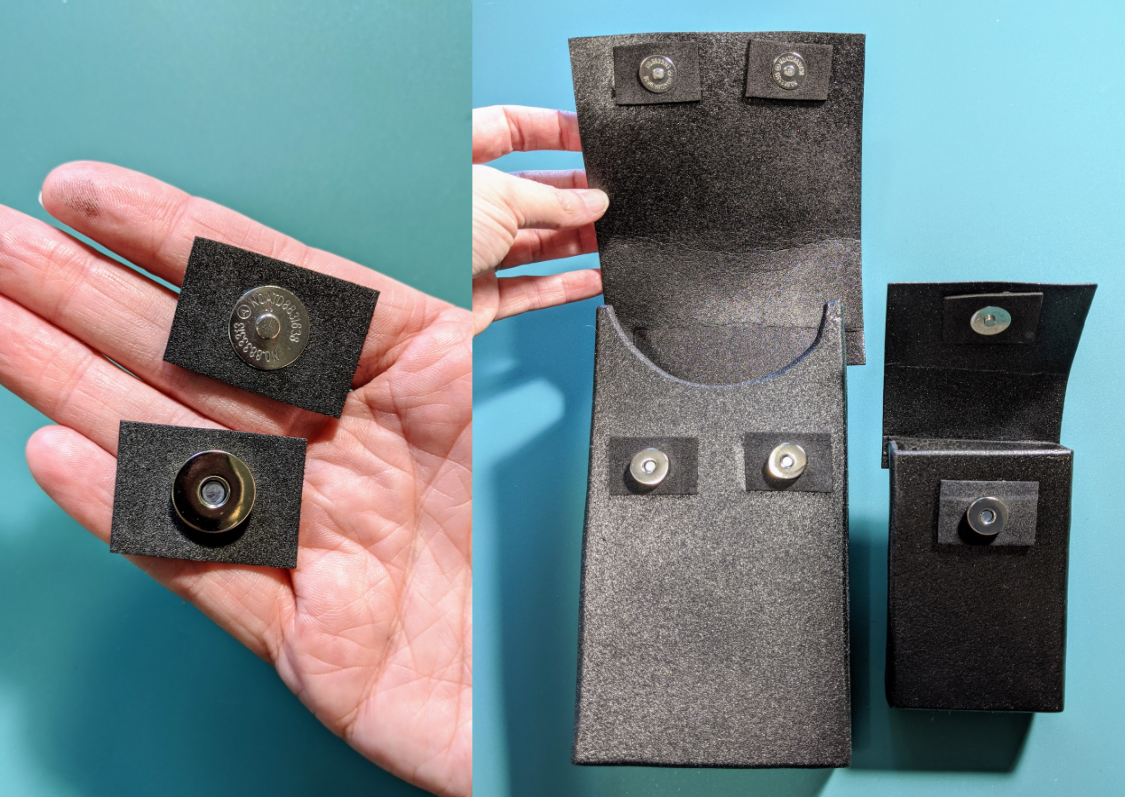 Step 13. Modify to your heart's content - YOU DID IT!⁠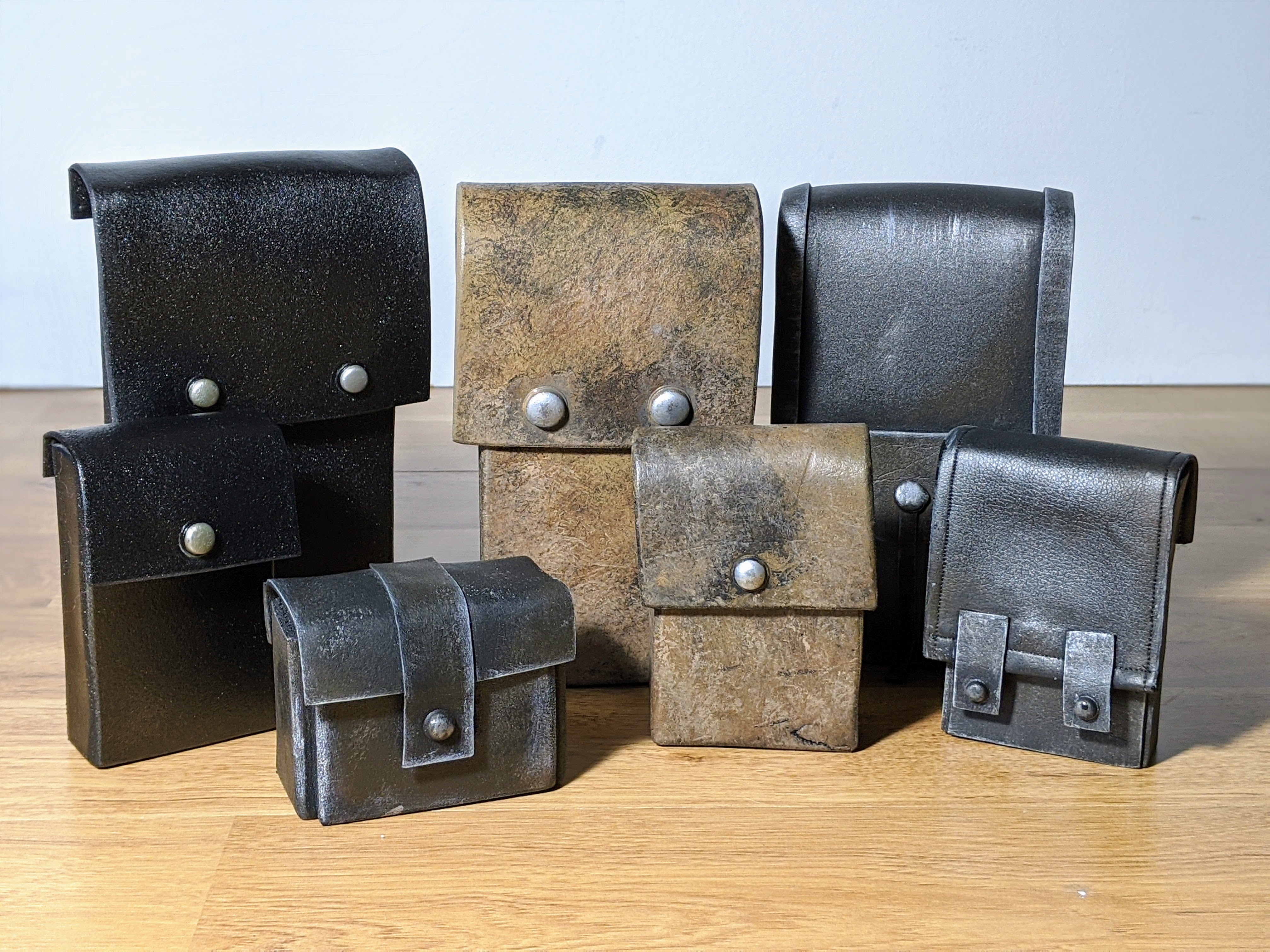 I love wearing these on the belt or even hidden under cloaks and armor. They add a huge peace of mind during long and busy con or shoot days, and I just adore customizing them based on the costume. Best of luck making your own set!