How To Make Scarlet Witch's Headpiece From The WandaVision Finale
Want to make a screen accurate Scarlet Witch headpiece? Then check out this tutorial!
Difficulty Medium
Time Between 10 and 25 hours
Our favorite chaotic Marvel witch now has her official crown debut in the Marvel Cinematic Universe! With that exciting reveal in the last episode of WandaVision, we finally have a good look at her new outfit and especially that iconic crown. Personally, I love the new look, her burgundy and black cutout details are too cool! It gives a much updated look to the old giant "M" shape in fire engine red and her comics costume (which she wears in the Halloween episode).
It was exciting to watch the internet blow up (especially Scarlet Witch cosplayers) in a collective, "YESSSS QUEEN!", when Wanda's crown appeared on her forehead. Some went to work on foam designs of the headpiece, while others went to the 3D printer. It was incredible to see 3D artists furiously put pen to tablet and scratch out 3D designs and files ready for cosplayers to print. I believe I saw files all finished and ready to print the day after the episode premiered, incredible!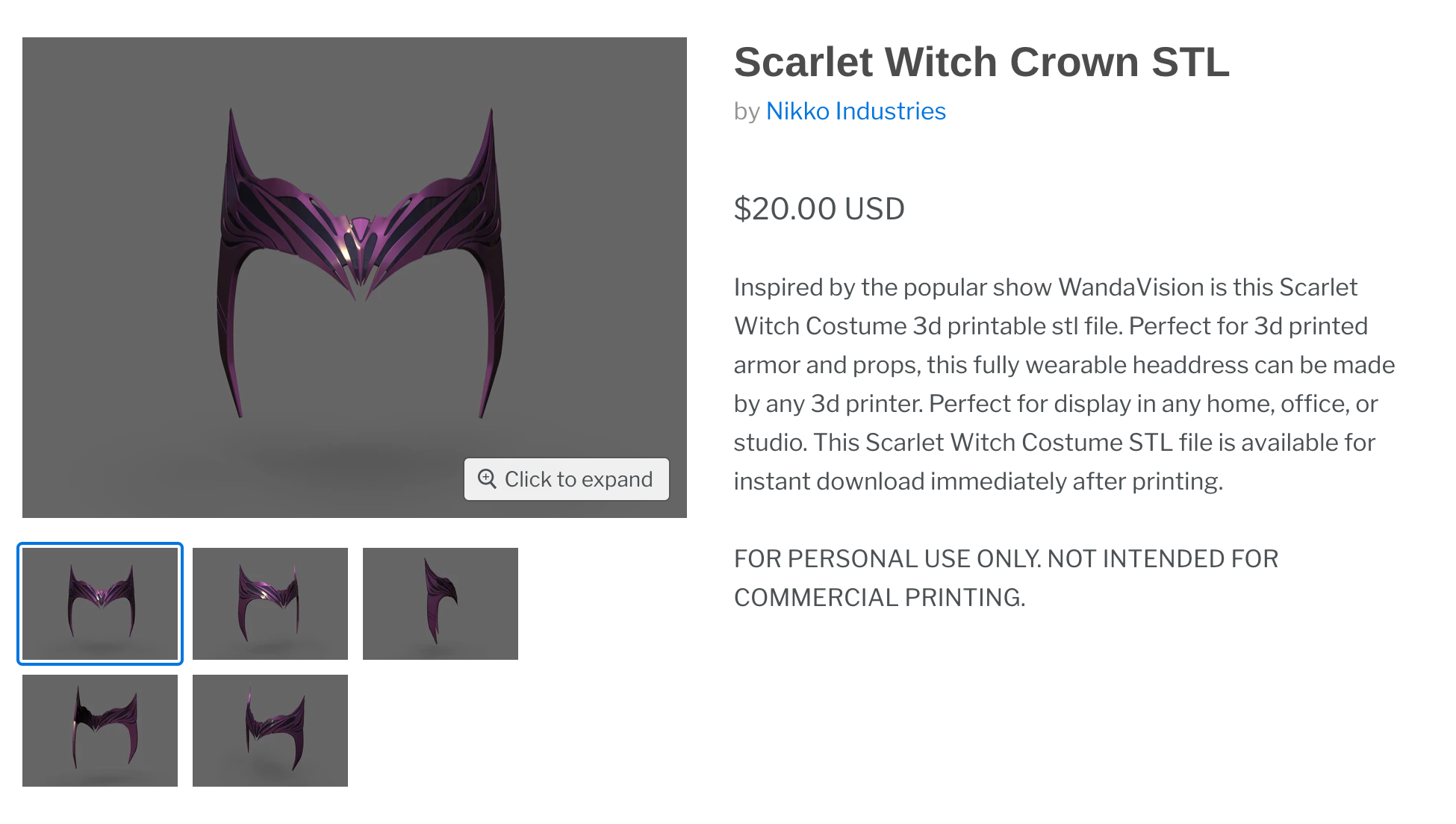 I picked Nikko Industries' Wanda crown file and immediately started printing my crown. For my print, the entire print took 17 hours. Lots of details plus a pretty big support, but the print turned out pretty great!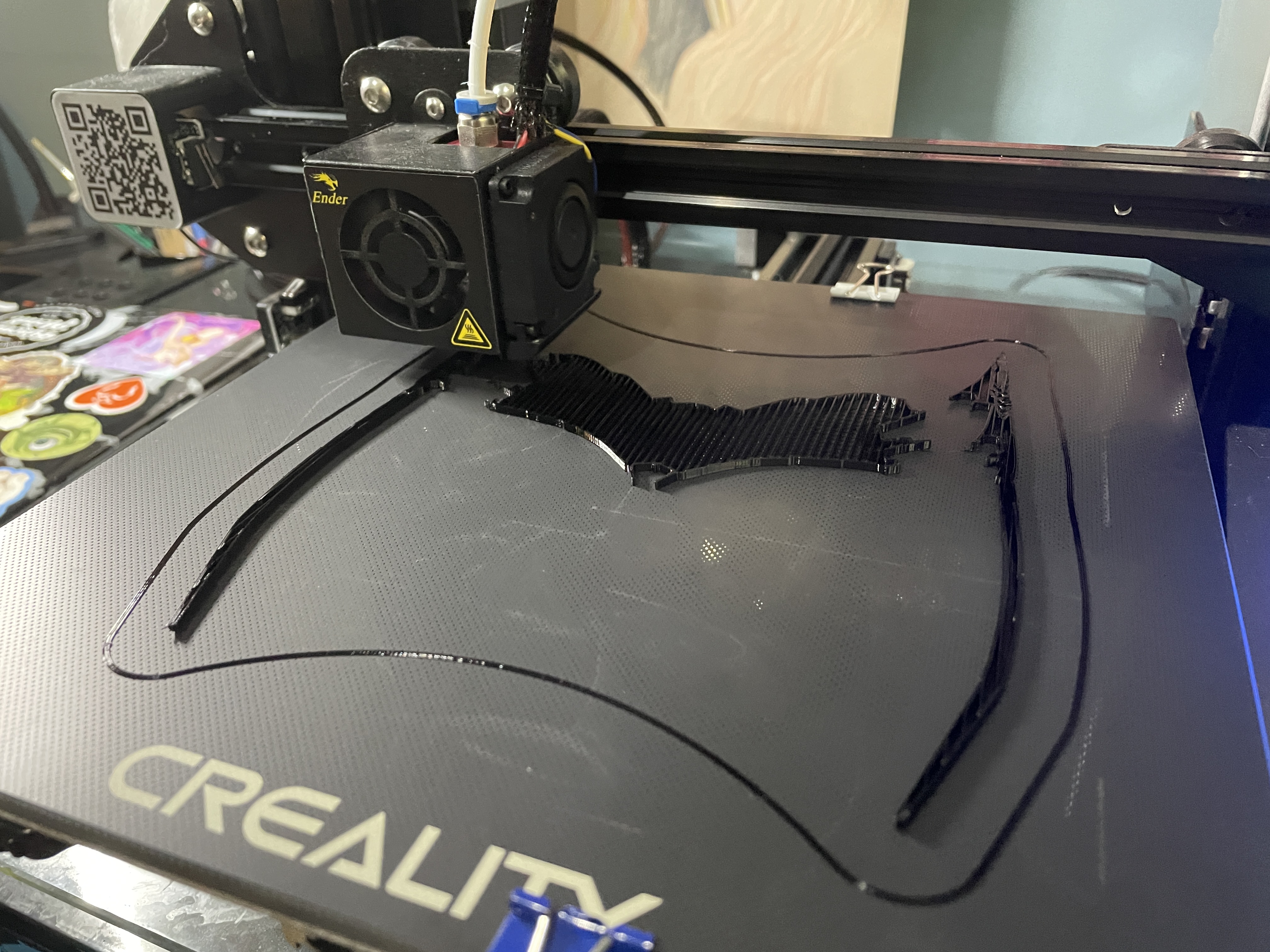 Once the print was complete, I touched up the sides with some rough sandpaper, about a 200 grit. The sides and the top will be pretty sharp so make sure you dull it down a bit. Now that the crown is rough sanded, my new favorite way to get rid of print lines from a 3D print is to coat it in UV resin.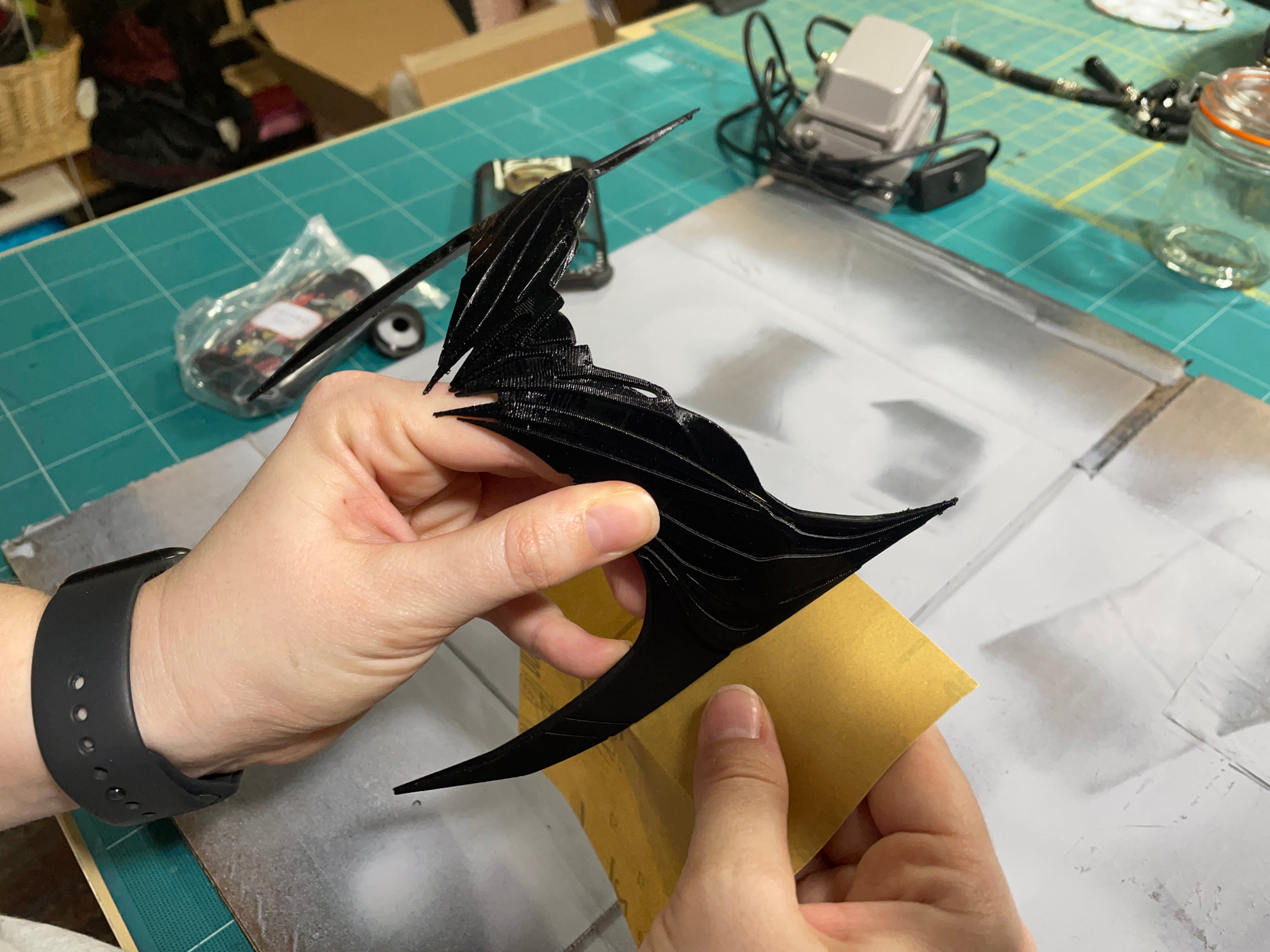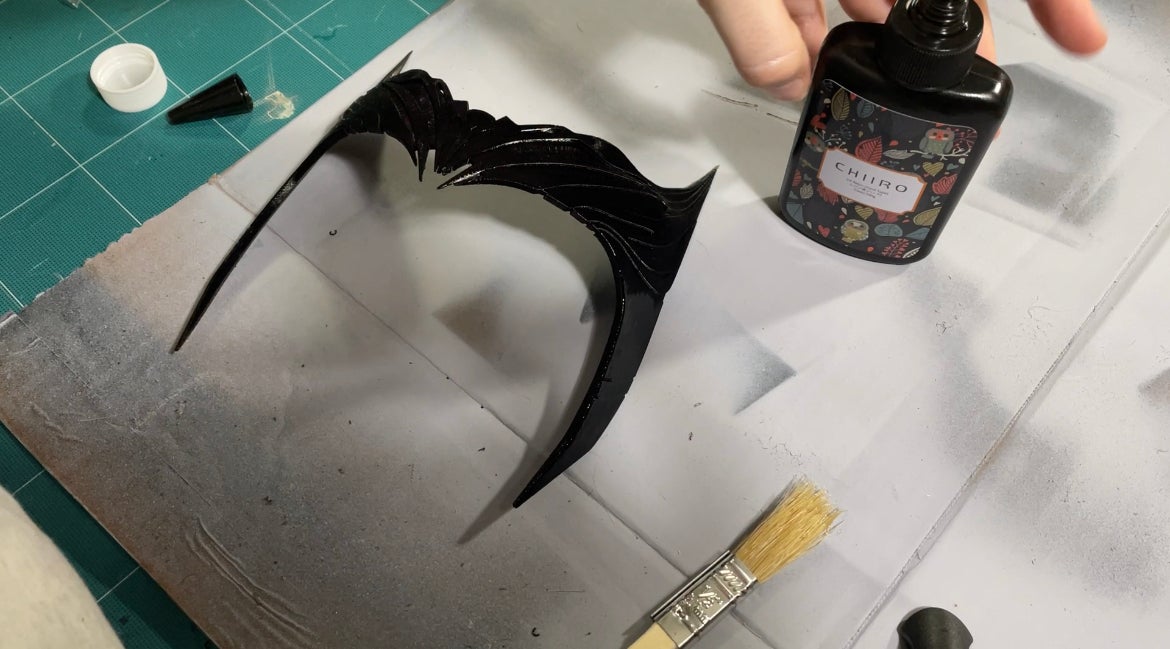 You will need a specific UV light to cure this resin, just remember that. Also, you will need a chip brush, and some gloves. This resin is sticky and gooey, definitely take your safety precautions. Lay down some cardboard or paper and prepare to coat your crown.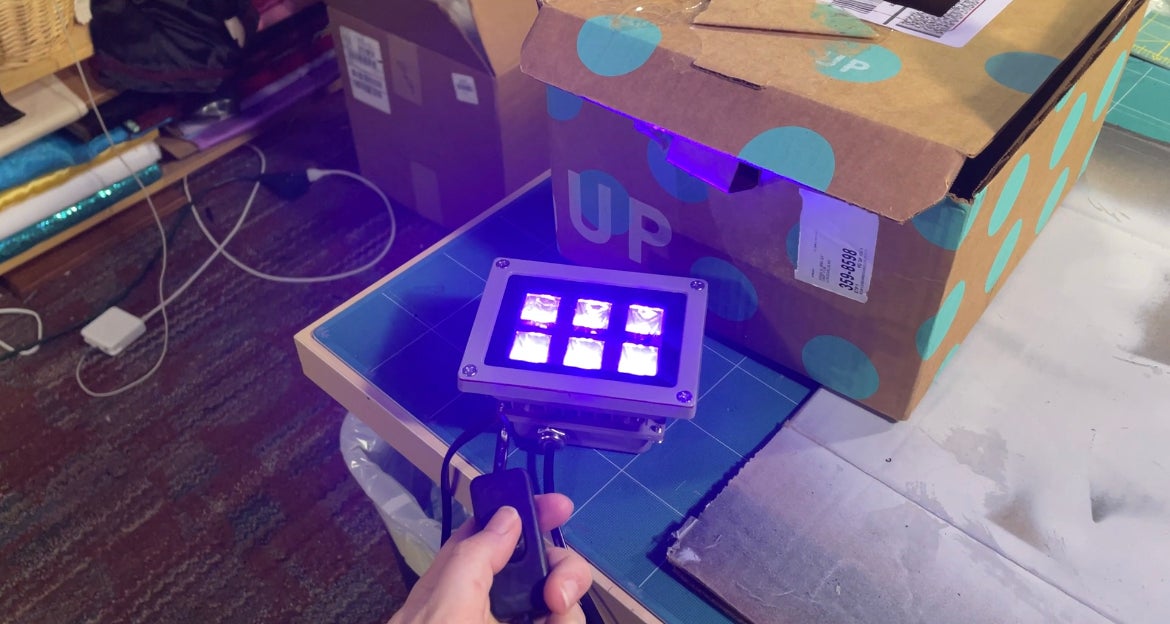 I did one coat and let it bake under the light for about an hour, turning the crown around every 20 minutes. Once the first coat was smooth and not sticky, I did one more coat doing the same technique. Just be aware that the resin might pool in some areas, so make sure its a thin coat.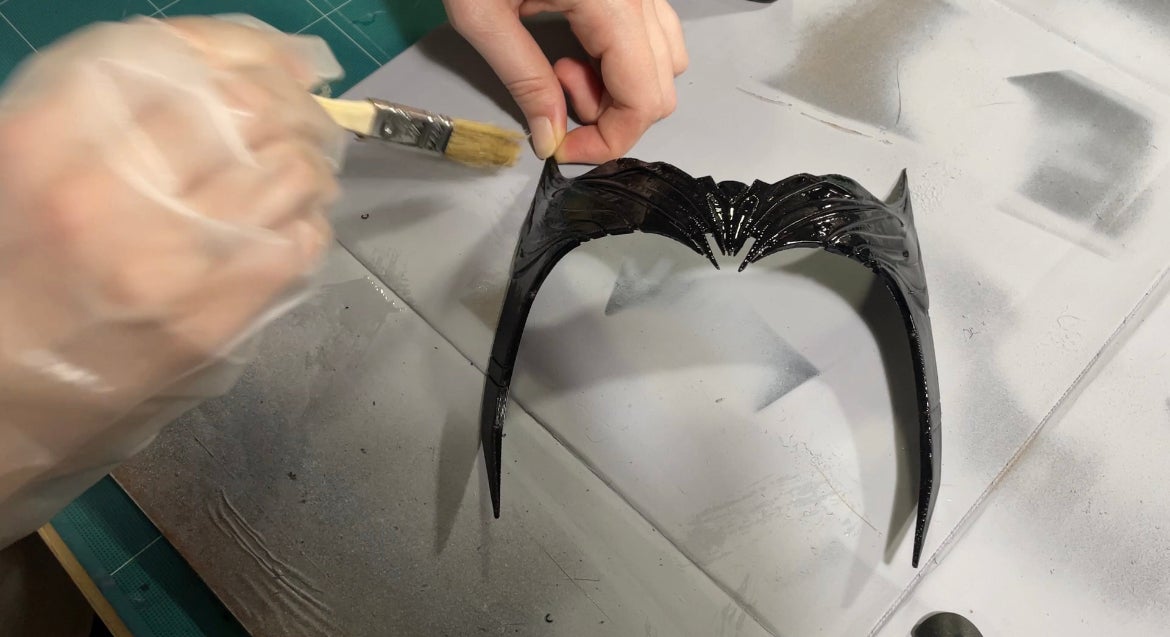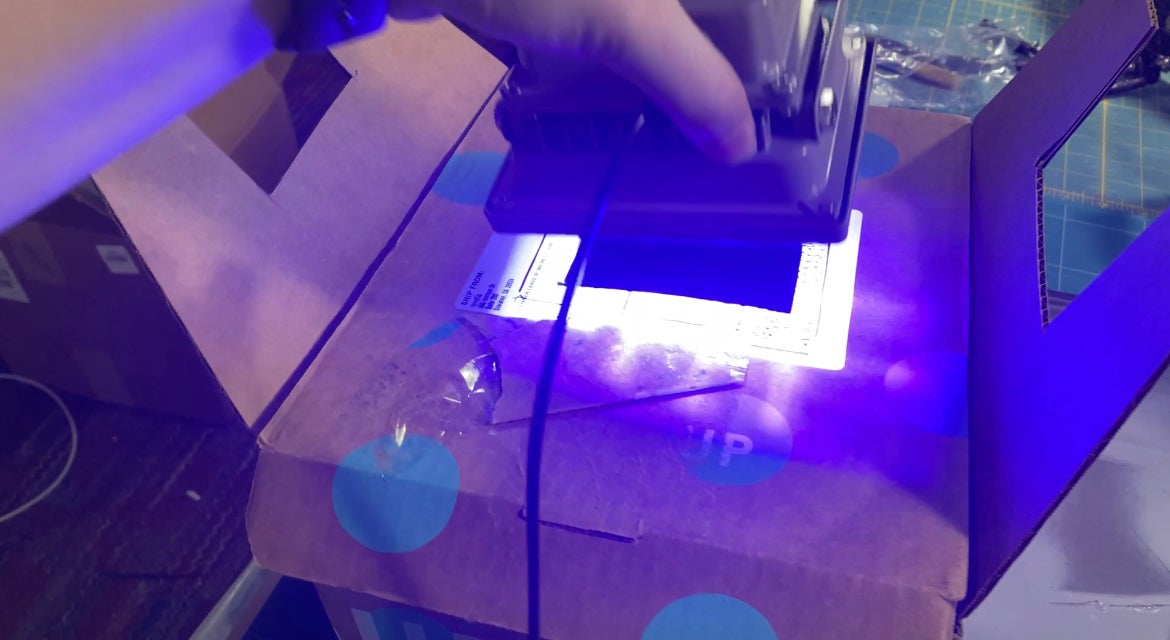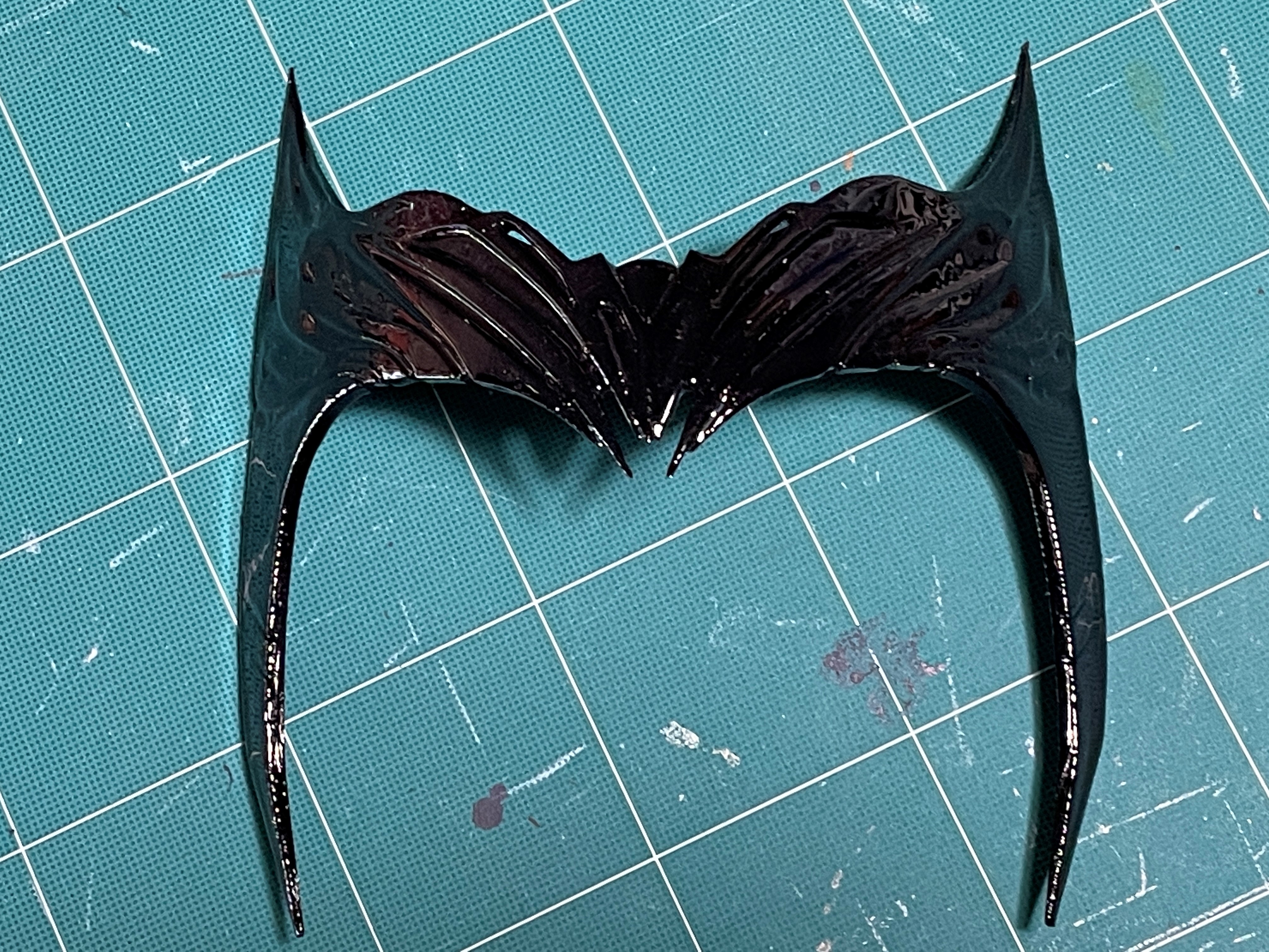 Once both coats are done, now let's paint! If you do not want the shininess of the resin to show, I recommend a layer of matte sealer before painting.
Her crown is a mix of black and burgundy. The color grading is different in a lot of photographs, so find the right tone of red burgundy you want and go to town. Once the paint is complete, I would recommend spraying a light coat of sealer on top to prevent the paint from chipping.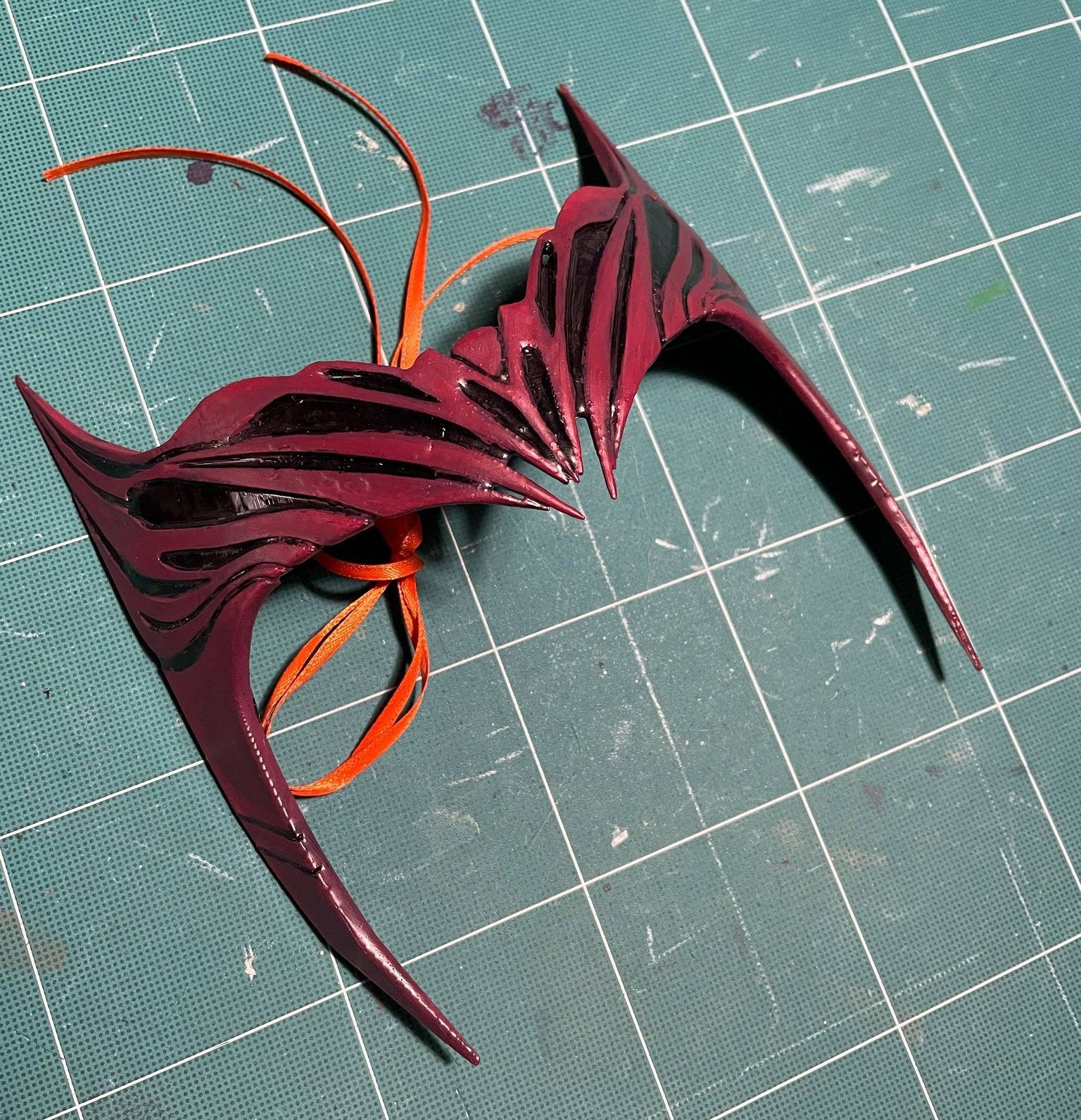 Last, you'll need to attach it to your head. There are several ways to attach the crown, I've seen some place magnets in their wig, others have glued in combs with clips. My preferred way is a simple ribbon, I hot glued ribbon to the inside edges on both sides, then just tied it around my head. Lift and fluff your wig around it and you are done! The iconic Scarlet Witch crown is now yours.