Alyson Tabbitha Looks Exactly Like Angelina Jolie From Marvel's Eternals
The shapeshifting cosplayer is back with a Thena makeup look from The Eternals and it's SPOT ON.
Alyson Tabbitha is back with a new cosplay featuring Marvel's newest movie to arrive in theatres this year, The Eternals. The well-known cosplayer from Florida decided to recreate Thena, the character currently being played by Angelina Jolie in the movie.
Alyson put together this makeup look since she has already done different Angelina Jolie characters in the past such as Lara Croft and Maleficent. Now, Thena joins in the mix and the results are so good that we had to do a double-take.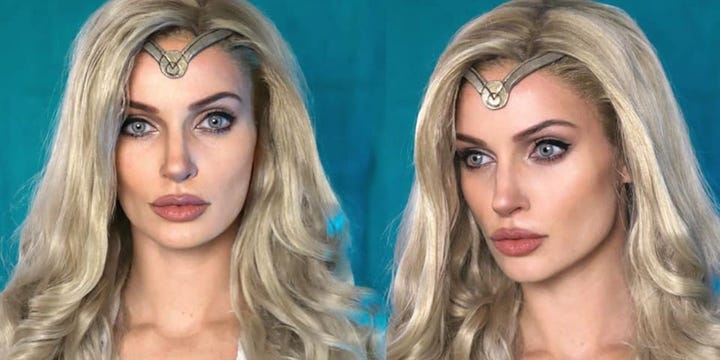 Thena is a member of the Eternals and has the power to manipulate cosmic energy to create weapons such as her spear seen in the trailer. She also has the ability to fly, super strength, and durability like the other Eternals.
Alyson's Thena makeup test is just the beginning. Aside from the sheer identical look to Angelina Jolie, she is also planning on making her costume from the movie. We cannot wait to see that!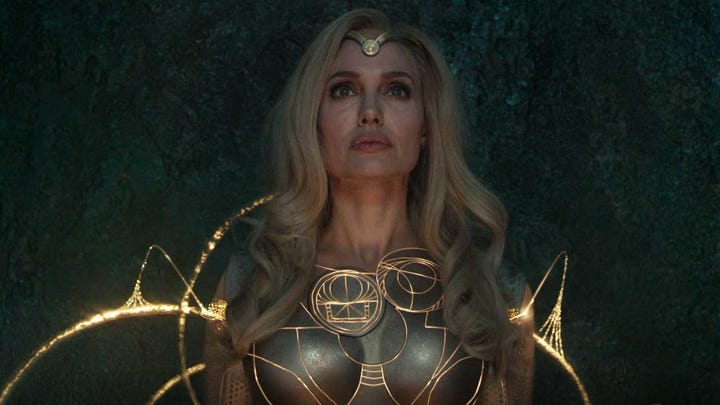 This has definitely been a busy month for Alyson as she had also been featured on the front page of the New York Post late last week. In fact, many were even sharing their copies of the New York Post they found at grocery stores and gas stations just to show that a cosplayer had finally made the front page.
With the amazing reception to Thena we can only imagine what the full cosplay reveal will look like. In the meantime, we can continue to scroll through her Instagram and be in awe of all her amazing cosplays she's made over the years.
The Eternals arrives in theatres this Friday, November 5th.
To possibly be featured in our articles, be sure to tag us on Cosplay Central's Instagram, Twitter, or Facebook.