BlizzCon Winner Crafts Incredible World of Warcraft Cosplay
The World of Warcraft cosplay took him over 600 hours to build!
Like most conventions, BlizzCon went to the virtual world to celebrate games from World of Warcraft to Overwatch. BlizzCon is of course not complete without their massive cosplay competition, where some of the best crafters in the world go to compete. This year the competition was virtual, which allowed cosplayers from many different countries to compete without having to worry about how to get a cosplay all the way to the Anaheim Convention Center.
This year, the BlizzCon competition held categories in Weapons & Armor, Blizzard Character, Traditional Creation, and Modern Creation. Each of the winners from those categories then go to compete for Best In Show.
This year's Best In Show went to Hartigan Cosplay from Belgium, who truly knocked it out of the park with his Bolvar Fordragon cosplay from World of Warcraft. The cosplay was made using EVA foam, foam clay, upholstery foam, Worbla, Flexbond, latex, and over 1,000 LEDs.
This was his first time creating a muscle suit of this scale, and he even sculpted the head with monster clay and then casted it with latex. The entire muscle suit also lights up with LEDs and puffs out smoke from different angles of the cosplay. It's truly a spectacular piece. Hartigan also uploaded a video to his YouTube showing how he gets into the cosplay and what it looks like on video.
The cosplay took Hartigan a 638 hours to make, which he worked on over the course of a year and a half. He even did an incredible photoshoot with Cinderys Art back in November, who won BlizzCon 2019 in her Prime Evil Leah cosplay from Diablos.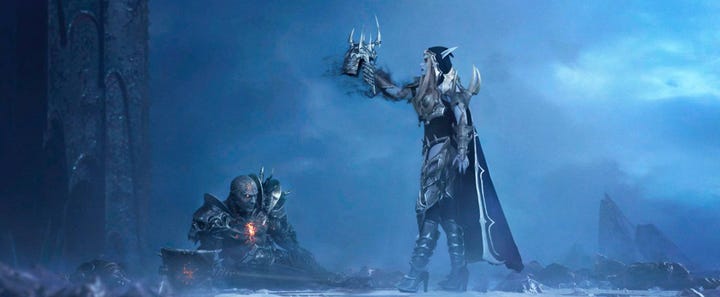 Congratulations to Hartigan Cosplay for winning BlizzCon 2021 and we can't wait to see more amazing cosplays in future BlizzCon shows!