Fans Are Eager To Cosplay Cruella De Vil's New Look
Cruella got a makeover in the newest Disney film and fans are already cosplaying her new looks.
The character Cruella De Vil has gotten a makeover in the newest Disney movie to hit the streaming platform. Emma Stone stars as Cruella De Vil in a prequel to 101 Dalmations surrounding Cruella and her rise to a fashion icon.
The movie takes place in 1970s London, right at the height of the punk era. Most of Cruella's looks from the film are direct inspirations of clothing from the time period, with many of them having a punk vibe to match her character's new personality in the film.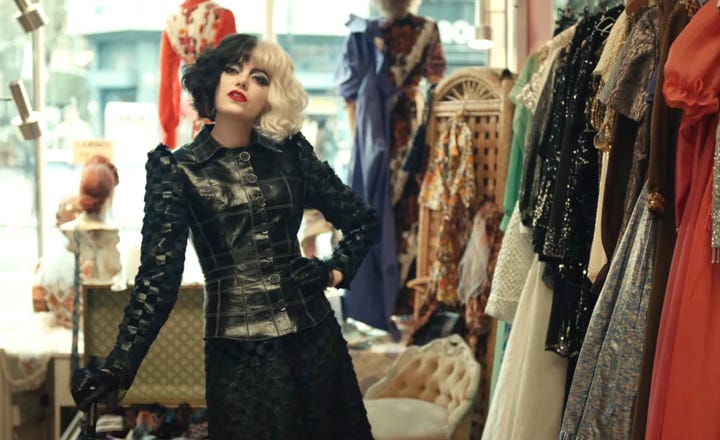 While some fans have gone to YouTube to describe some of the problems with Cruella's costumes due to her not wearing a single bit of fur in the film (unlike Glenn Close's Cruella in the live action 101 Dalmations), others have enjoyed the new look for the Disney villain. Naturally, many cosplayers have already found wigs and taken out their sewing machines to replicate many of the looks from the film.
Cosplayer and photographer CafeDeDuy has already been hard at work putting together Cruella looks from the film. His first was a Disneybound outfit of one of her big gowns in the film (and frankly, we're obsessed with both the Cruella costume and his!).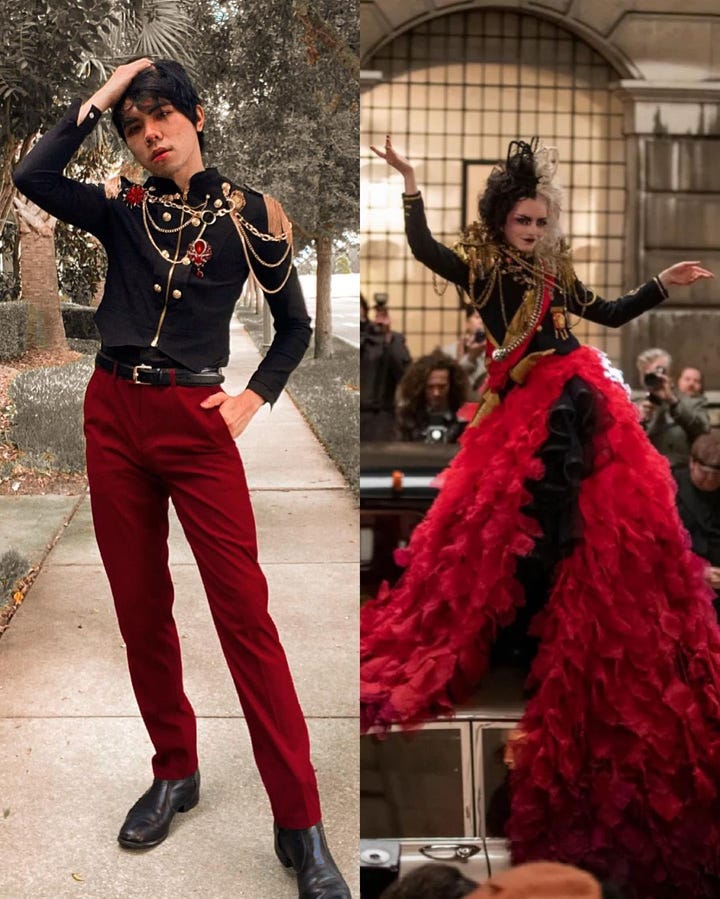 He's also hard at work on the red and black portion of the skirt/train in the outfit as well. Like Cruella, he's been working on his sewing machine to get the costume just right.
Cosplayer Marty Cipher also put together a Cruella cosplay by combining her look from the original 101 Dalmations with her new hair. Honestly, we have to say that the black and white wig with the bangs look stunning!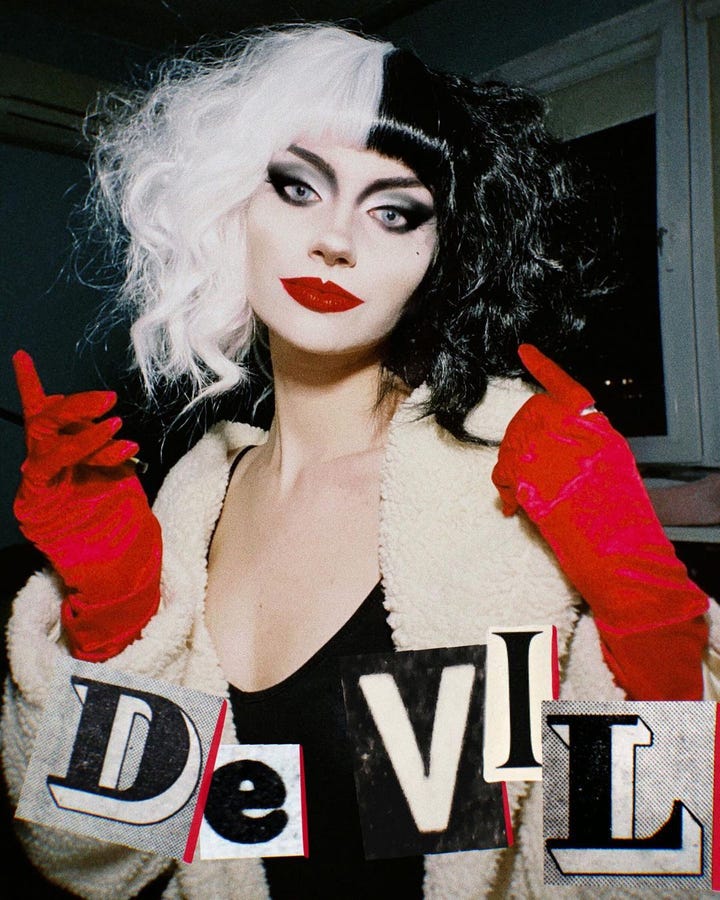 Fiorediluna.cosplay has already cosplayed a stunning new version of Cruella, recreating one of her scenes in a fashion store with a black leather outfit. When we first saw this, we thought it was a still from the movie!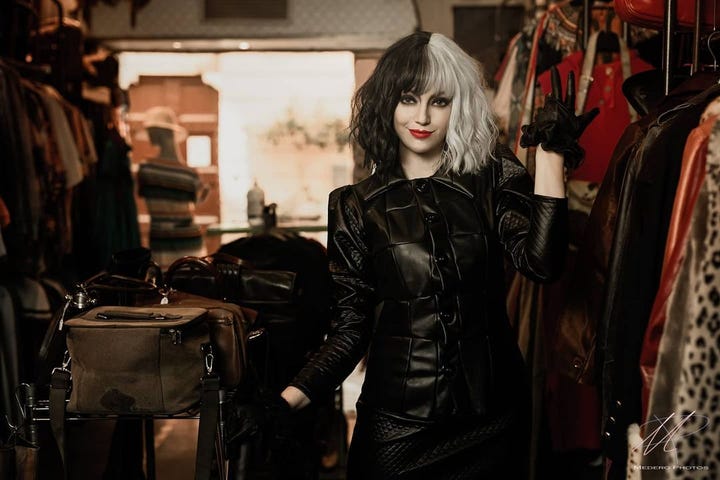 We're so excited that many cosplayers are wanting to dress up as the villainous queen of fashion and can't wait to see more cosplays in the future!
Disney's Cruella is now streaming on Disney Plus.