Final Fantasy XIV Cosplayer Crafts Incredible Endwalker Cosplay
NipahDUBS made the Paladin armor from the Final Fantasy XIV: Endwalker trailer and it's a masterpiece.
Final Fantasy XIV has quickly risen to record numbers lately with thousands of people getting online to play the critically-acclaimed MMORPG. While the game originally came out in 2011 with a broken system and unhappy fans, the game has since been remade and reborn into one of the best MMORPGs on the market.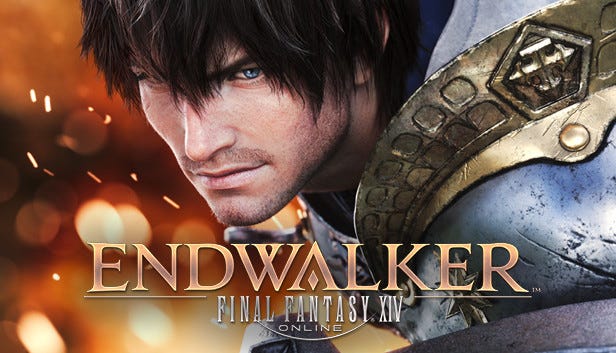 Even more people are playing FFXIV with the hype of the new expansion, Endwalker, that comes out in November. Many are also leaving World of Warcraft to try out a new MMO after many being disappointed by the state of WoW. Now, so many players are getting onto FFXIV that at one point, the Square Enix online store sold out of digital copies.
Cosplayers are also joining in on the FFXIV hype train as players gear up for Endwalker's release later this year. After Endwalker's full trailer was released in May, many were quick to point out the epic look of the Warrior of Light as a Paladin in the trailer. From the shining silver armor to the blue and white cloak, the outfit showed off a perfect hero look.
"The final days are upon us..."

Finish my Warrior of Light Paladin cosplay from FFXIV Endwalker!!#FFXIV #FF14 pic.twitter.com/8dwbZDgXBQ

— Nipah 🐣 (@NipahDUBS) May 23, 2021
Cosplayer NipahDUBS took one look at the new Paladin look and knew that he had to recreate it for a cosplay. And it is truly a masterpiece. From the makeup to the intricate details on the armor, NipahDUBS knocked this cosplay out of the park.
Some of the materials he used to create the Warrior of Light look included foam, worbla, insulation foam, and various fabrics for the cloak. If you're curious to know exactly how he made the entire cosplay, you're in luck. NipahDUBS has full tutorials for the cosplay on his Patreon ranging from the cloak, sword, shield, gloves, shoes, chestplate, and more!
"Smoldering softly, biding time...marching forward, left behind..."

Recreation of the Endwalker OP with some detailed shots of my Paladin build.

Photography: @BernNHK #FFXIV #Endwalker #FF14 @FF_XIV_EN pic.twitter.com/TYJH1T67vV

— Nipah 🐣 (@NipahDUBS) June 4, 2021
NipahDUBS also recreated some of the trailer scenes with his photos and they are definitely a sight to behold! Not only that, but you can also see detailed shots of the armor and cloak that show the amount of craftsmanship that was put into this cosplay. We are in awe.
We hope to see more of this incredible cosplay in the future as Endwalker draws closer. To see more of NipahDUBS' cosplays, be sure to check out his Instagram, Twitter, Facebook, and Patreon.
Final Fantasy XIV: Endwalker releases on November 23, 2021.
To possibly be featured in our articles, be sure to tag us on Cosplay Central's Instagram, Twitter, or Facebook.