Final Fantasy XIV Fan Makes Impressive Zenos Cosplay
This cosplayer made a cosplay of Zenos' new look in Final Fantasy: Endwalker.
Final Fantasy XIV is bigger than ever with players from all around the world jumping into the land of Eorzea to experience Square Enix's biggest MMORPG. In fact, there are so many people joining the game that servers are being congested and Square Enix is hard at work trying to fix the problems coming with the influx of new players.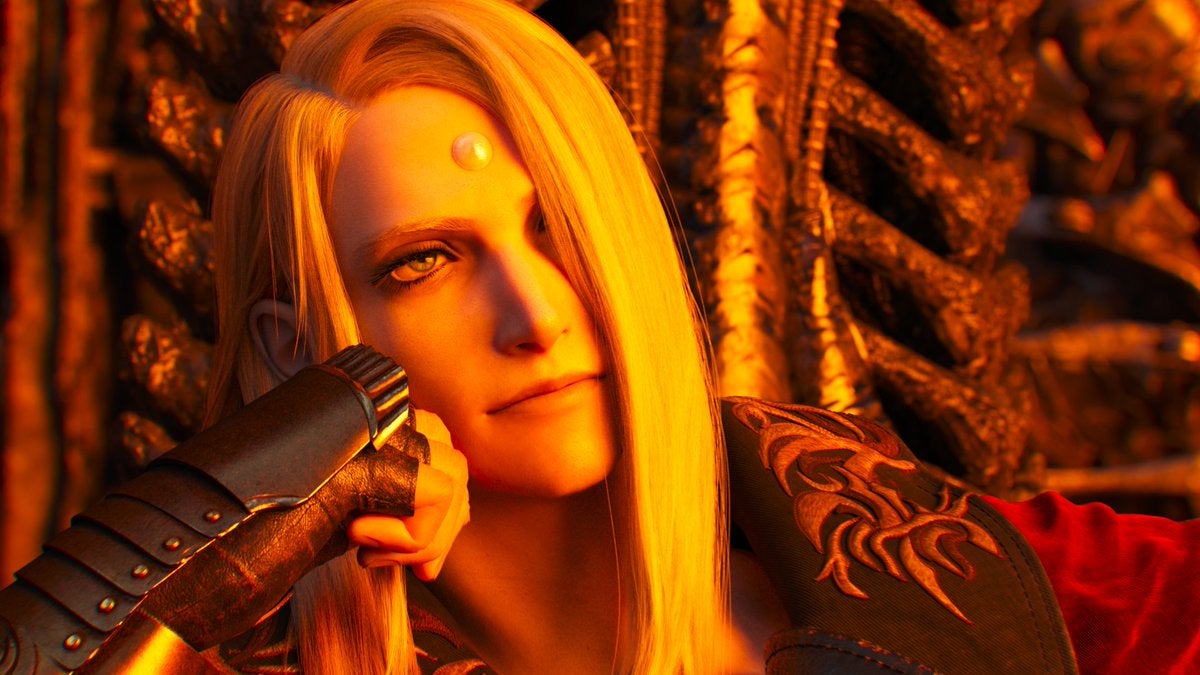 Many are joining the game in anticipation of Final Fantasy XIV's climactic expansion, Endwalker, arriving in November this year. Endwalker will be wrapping up a 10 year story that started with the original Final Fantasy XIV back in 2011. Characters such as Y'shtola and the Warrior of Light will be battling against Zenos in an epic conclusion to the 10-year-long story.
One cosplayer named Chezah has already been hard at work recreating Zenos' new attire from Endwalker. Chezah is known for their amazing Final Fantasy cosplays, from their Warrior of Light to FFXIV Director Naoki Yoshida's Gunbreaker outfit in 2019. Now, they've made Zenos' Endwalker look, complete with a full Reaper scythe.
Zenos Endwalker.#FFXIV pic.twitter.com/sMJyKnk31n

— Chezah @FFXIV commission hell (@ChezahDE) July 24, 2021
The scythe was originally sketched out on paper and then crafted using foam, LEDs, and more. Much of the coat was made with faux leather and foam. Chezah ended up wearing this cosplay to a convention and the resulting photos of the full Zenos look in action is absolutely stunning.
So be it. The dreamer will not complain.

📸: cospixcreation (IG)#FFXIV pic.twitter.com/uI3kdMnWed

— Chezah @FFXIV commission hell (@ChezahDE) August 8, 2021
While I await you, I shall drink a sea of souls and gorge myself upon the darkened moon.

📸: cospixcreation#FFXIV pic.twitter.com/HcxwMrVOnq

— Chezah @FFXIV commission hell (@ChezahDE) August 11, 2021
We can't wait to see more Final Fantasy XIV cosplays in the future as Endwalker draws closer to its' release. To see more of Chezah's work, be sure to follow them on Patreon, Twitter, and Instagram.
Final Fantasy XIV: Endwalker releases on November 23, 2021.
To possibly be featured in our articles, be sure to tag us on Cosplay Central's Instagram, Twitter, or Facebook.