Her Universe Fashion Show Winners Design New Wonder Woman Collection
Designers and cosplayers Adria Renee and Sarah Hambly new fashion line is a must have.
Wonder Woman 1984 is back with a new trailer for the movie during DC Fandome last weekend. With the hype for Wonder Woman again, Hot Topic and Her Universe have announced a new Her Universe collection created by designers Adria Renee and Sarah Hambly.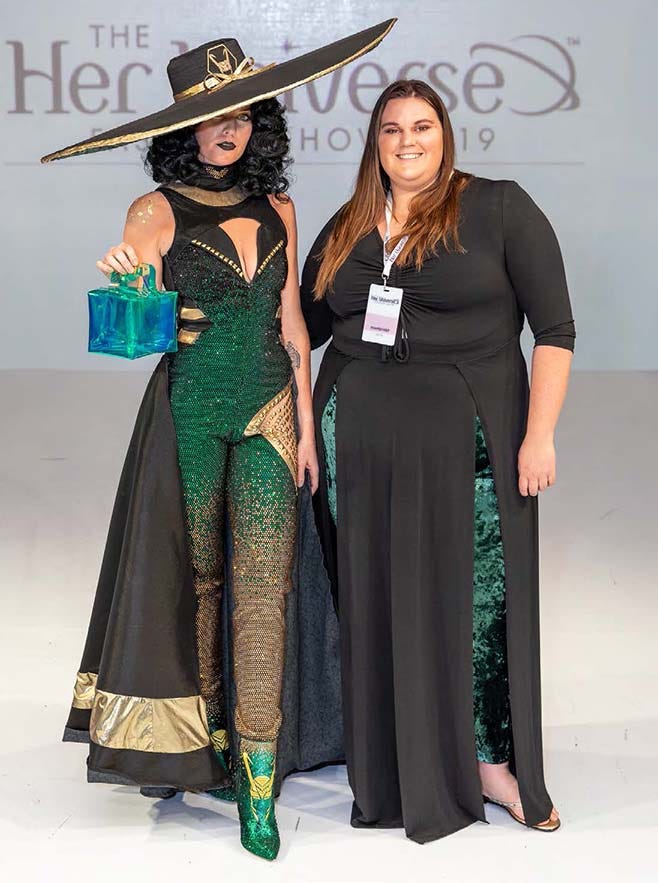 Both Adria and Sarah won the Her Universe Fashion Show last year at San Diego Comic Con. Adria won the judges award wearing a Jurassic Park-styled dress, and Sarah Hambly won the audience award with her Loki design. Both these designs are incredibly detailed. Sarah's Loki design was filled with over 150,000 crystals, and Adria's Jurassic Park design was hand-embroidered to create the velociraptors and plants on the dress. They are no strangers to cosplay, and many of their costumes and dresses they've made in the past are based on characters from movies, television shows, and more.
The collection features over ten different designs, all inspired by the new Wonder Woman movie. Each piece in the collection was designed by either Adria or Sarah, and can easily be used as both everyday wear or even closet cosplays. Her Universe is no stranger to creating clothing designs that will work for closet or casual cosplays either, and many have been wearing their clothing to cons to show off their favorite fandoms.
The collection will be sold at both the Her Universe website and Hot Topic stores. The collection is also available for pre-orders at Hot Topic's website. If you're looking to snag some of the collection, be sure to check it out on Hot Topic's website.