Jake Gyllenhaal Photobombs Mysterio Cosplayer In Venice
Jake Gyllenhaal is seeing double when he encounters this Mysterio cosplayer in Italy!
While in Italy, Jake Gyllenhaal came across himself! Well… not exactly himself. He came across a cosplayer, wholly_cosplay, who was cosplaying as Mysterio for a photoshoot! Aside from meeting his hero, imagine wholly_cosplay's surprise when he saw his cosplay on the celebrity's Instagram hours after the introduction.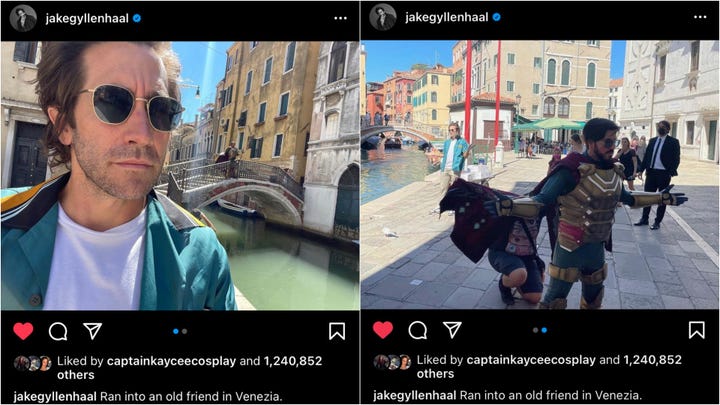 Jake Gyllenhaal played the supervillain Mysterio in Spider-Man: Far From Home in 2019. The actor's character is the whole reason why Peter Parker's identity has been revealed for the first time in cinematic history. Essentially Mysterio set the premise for the third film and deserves a bit of a pat on the back from the sinister six.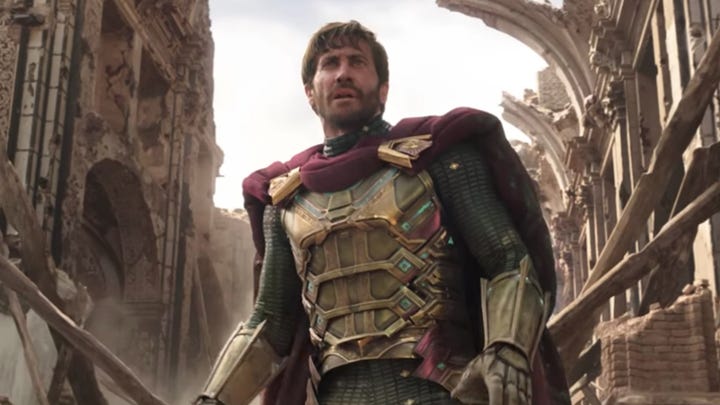 The meetup couldn't have been better timed with the teaser trailer for the newest film, Spider-Man: No Way Home, just being released with 355 million views. It's the top-ranked movie trailer of all time. As a fan, Wholly_cosplay couldn't have been more excited to see himself on Jake Gyllenhaal's Instagram. He responded by posting an image taken previously by photographer lucia_coppo_ph with the caption saying how enthusiastic he is over the image.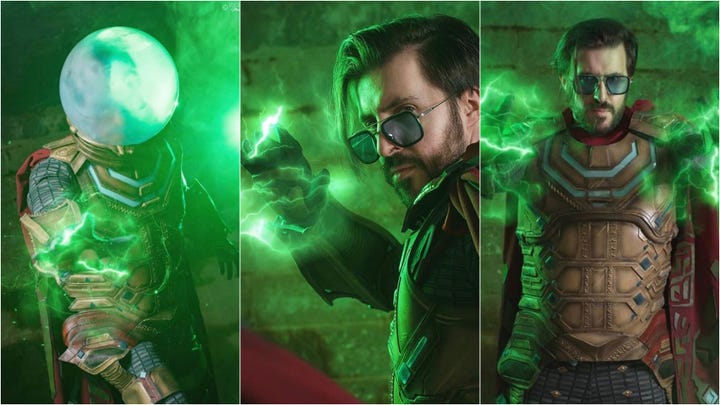 The Italian cosplayer wrote, "According to my plans I would have waited to publish some photos, maybe it's not even the best time but oh well .. on the wings of enthusiasm I throw myself. I needed a post that would remain fixed here to remind everyone of what happened: it is not every day you go to Venice in a Mysterio cosplay and meet @jakegyllenhaal, And even less, it happens that he is the one to post you. A huge joy and above all a huge hit of 🍑 A huge thank you to gurren_ledit and coin_s for the day, which had already been fantastic with some top photos, then ended with a bang💥"
We aren't sure what wholly_cosplay means with the peach emoji, but we love it! How incredible of a feeling it must be to meet your hero and have them post you. It must be nice. -Cough- -cough- Hey, Tom Holland... When in Venice, are we right?!?