Lord Of The Rings: The Rings Of Power Reveals New Costumes
The costumes in The Rings of Power are wowing the costuming and cosplay communities.
February has certainly become a major month for The Lord of the Rings fans. Earlier last week, Amazon's new Lord of the Rings: The Rings of Power television series got its first look at the show's costumes through several character posters. Now, Vanity Fair has released stills from the show with complete looks of well-known Tolkien characters such as Elrond and Galadriel.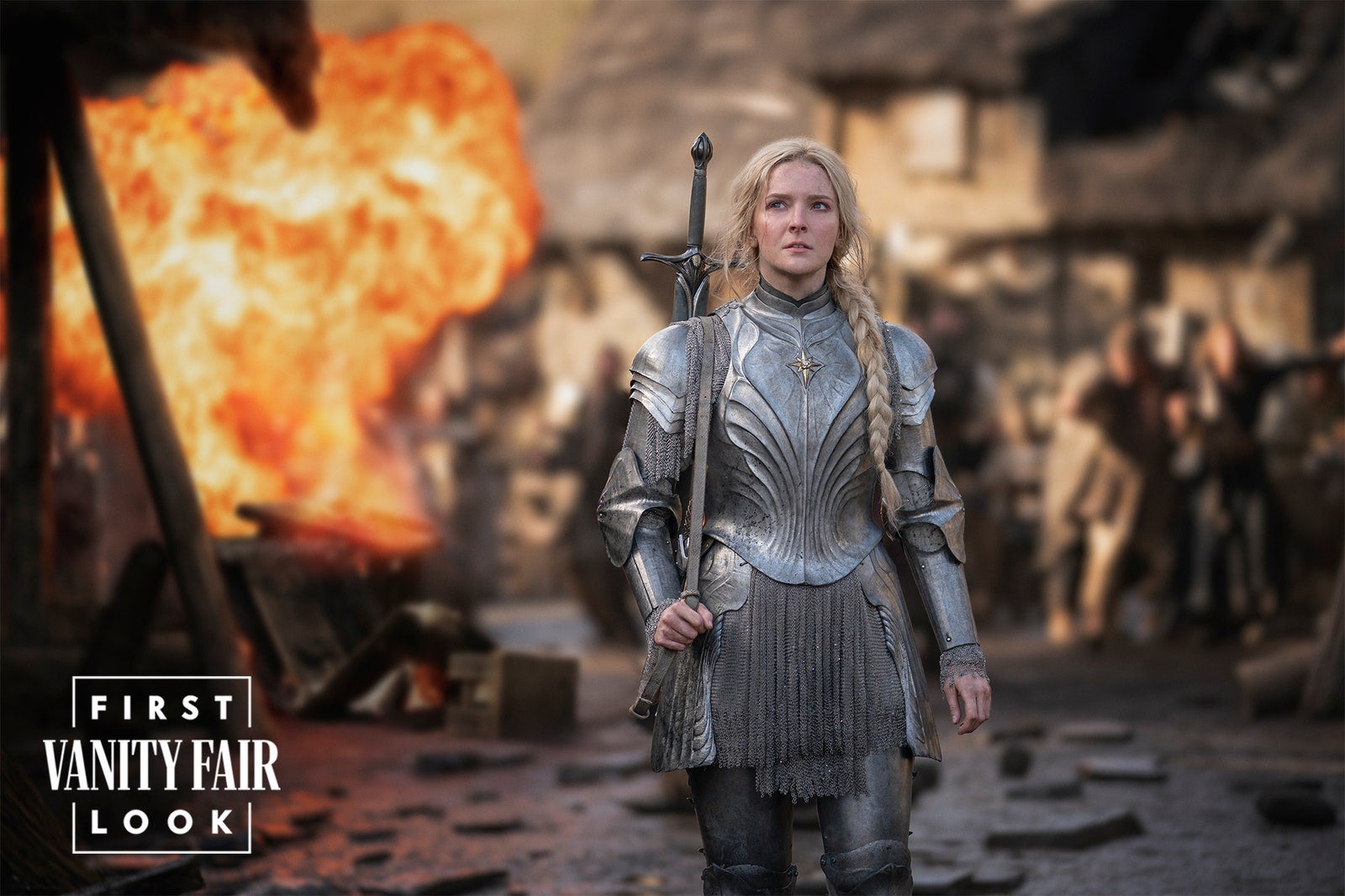 The first look to wow audiences (especially cosplayers) with its release is Galadriel. The elven queen who was first brought to life by Cate Blanchett in Peter Jackson's films is now to be played by Morfydd Clark. Not only is she thousands of years younger, but she is also donning full armor with her hair swept back in a braid.
Galadriel is also shown wearing a long, flowing green robe that looks more like what she would wear in the original trilogy. Standing beside her is Elrond, the elven leader who would later come to bring the Fellowship together in Fellowship of the Ring.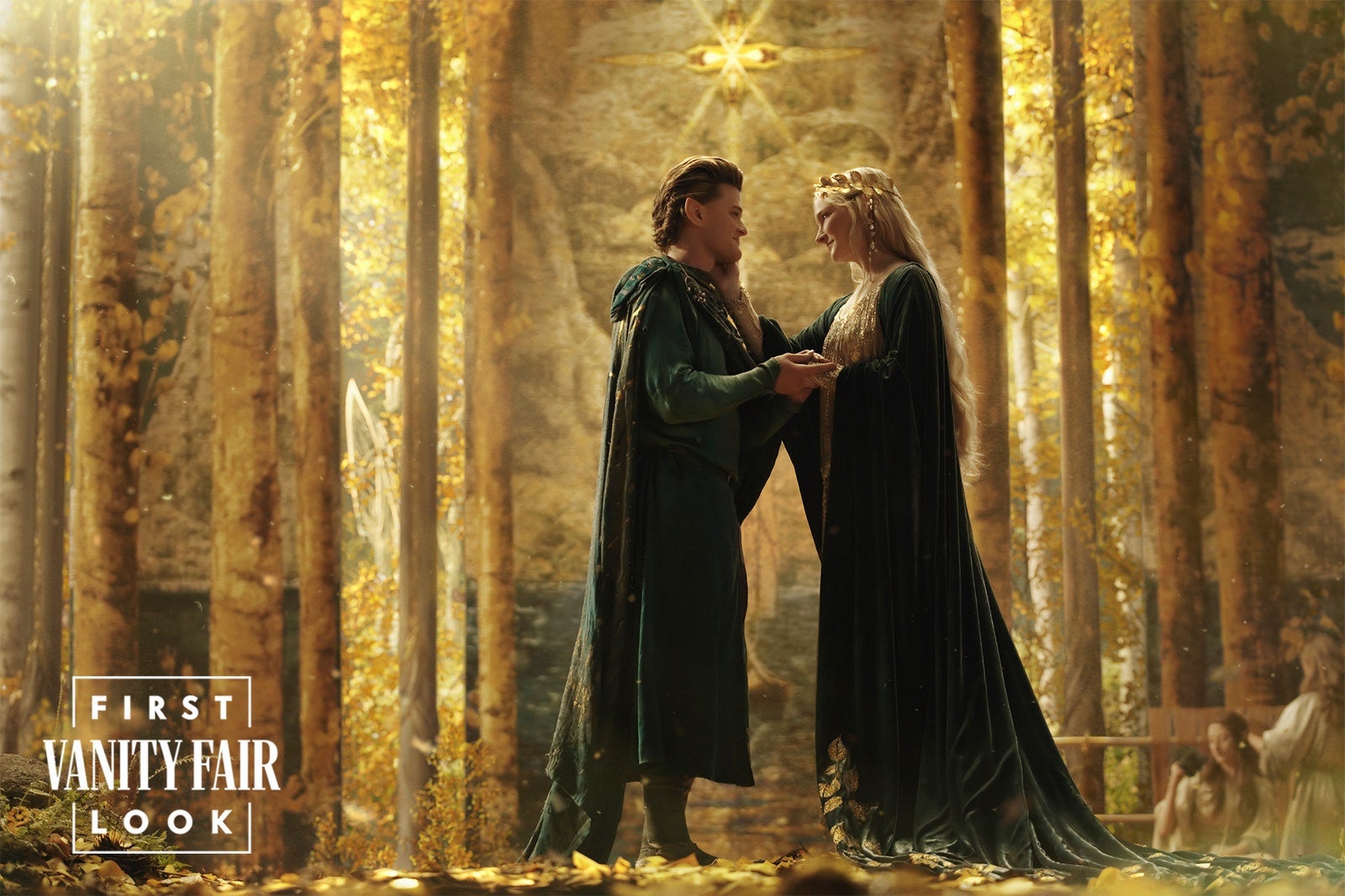 There are some new characters who are being brought to life including the Dwarven Prince Durin IV, Dwarven Princess Disa, and Silvan Elf Arondir. The series surrounds 22 characters in all, which means that each of them have very particular costumes throughout the show.
It is, however, easy to see that all of the costumes in the show were painstakingly created to reflect that of their characters. From the elven detailing in Galadriel's armor to the earthy tones in both Durin IV and Disa's clothing.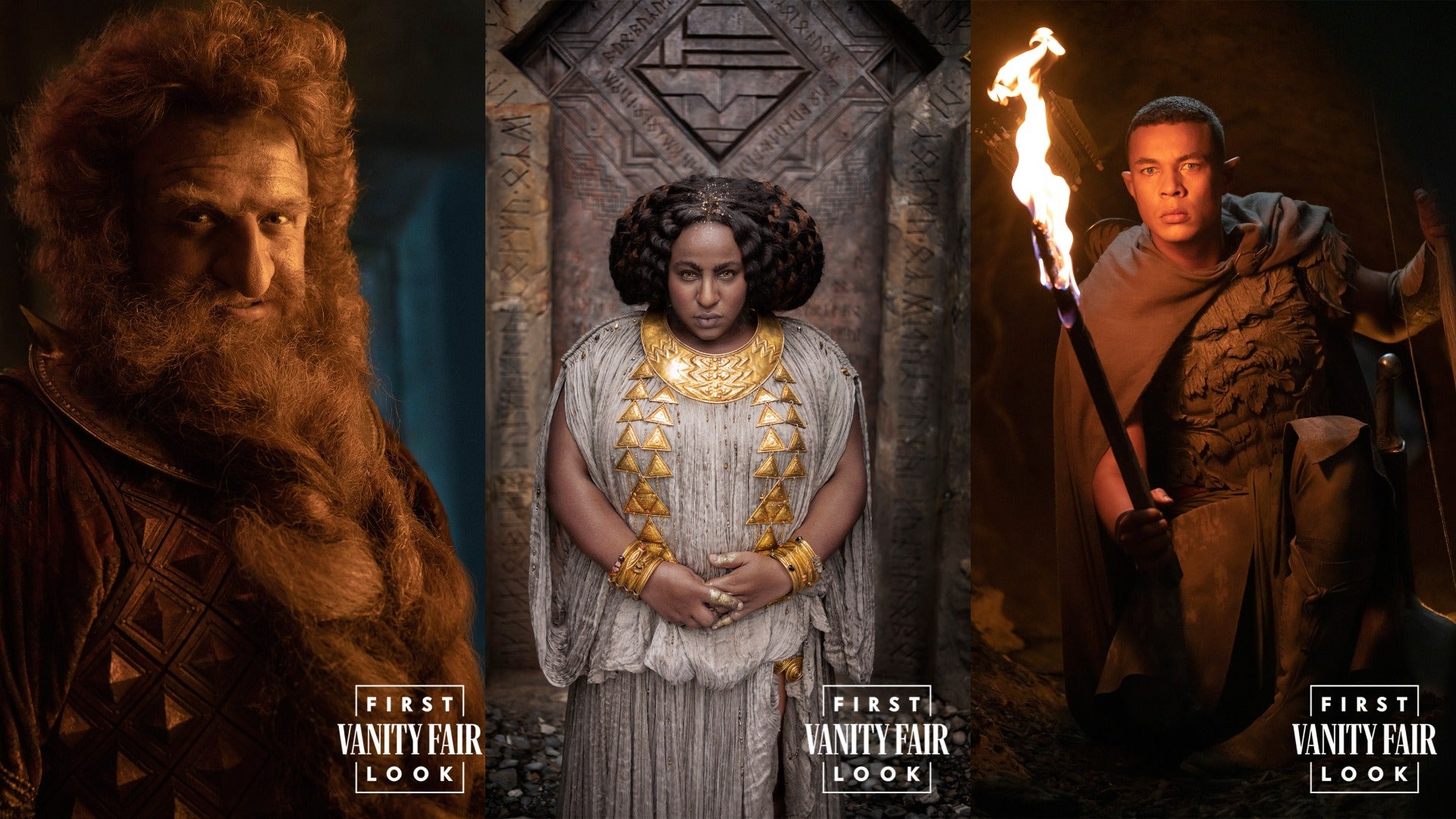 While there is yet to be a trailer showing the costumes in action, some cosplayers have already been hard at work identifying fabrics and sources to craft some of the looks. In addition, many Lord of the Rings cosplayers have taken their own Tolkien costumes and recreated the show's posters.
Definitely seems Elven to me 👀 #LOTRonPrime @LOTRonPrime pic.twitter.com/r3q0lN43CP

— Silhouette 🐍 (@silhouettecos) February 5, 2022
It's sufficient to say that the Lord of the Rings costuming and cosplay communities are eager to see The Rings of Power and how it will expand upon the rest of Tolkien's beloved universe. Only time will tell.
Lord of the Rings: The Rings of Power arrives on Amazon Prime Video September 2nd, 2022.