Mandalorian Fans Are Recreating Jeans Guy As Cosplay
The crew member spotted in one of season 2's Mandalorian episode is now the ultimate casual cosplay.
In chapter 12 of The Mandalorian, fans were surprised to see a crew member in the back of one of the shots. The person in the corner, who is now known as "Jeans Guy" across the internet, has been making media headlines around the world and has even been reimagined as an action figure.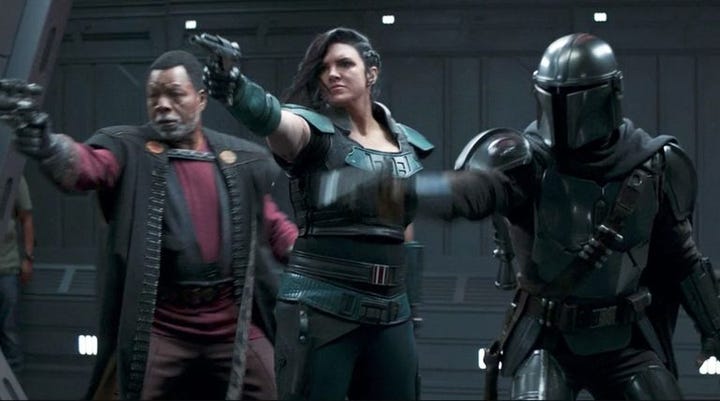 But cosplayers were already turning the gears in their brains as they knew that this could be the easiest Star Wars cosplay ever. The Jeans Guy is simply wearing a grey t-shirt and blue jeans while partially hiding behind a wall, so it is certainly the ultimate closet cosplay. One cosplayer known as Mr. V on Instagram has already showed how to put together the simple cosplay.
Another cosplayer known as Cody Dickinson (@CodysCosplayCarnival) had posted his new Jeans Guy cosplay in a Star Wars cosplay group on Facebook. He even went so far as to make the same wall that the guy hides behind in the show using cardboard, hot glue, and some paint. In his post, he wrote that it was his "first Star Wars cosplay from The Mandalorian". It certainly is the more easier cosplays to make in the show, but adding the wall too makes it even more authentic.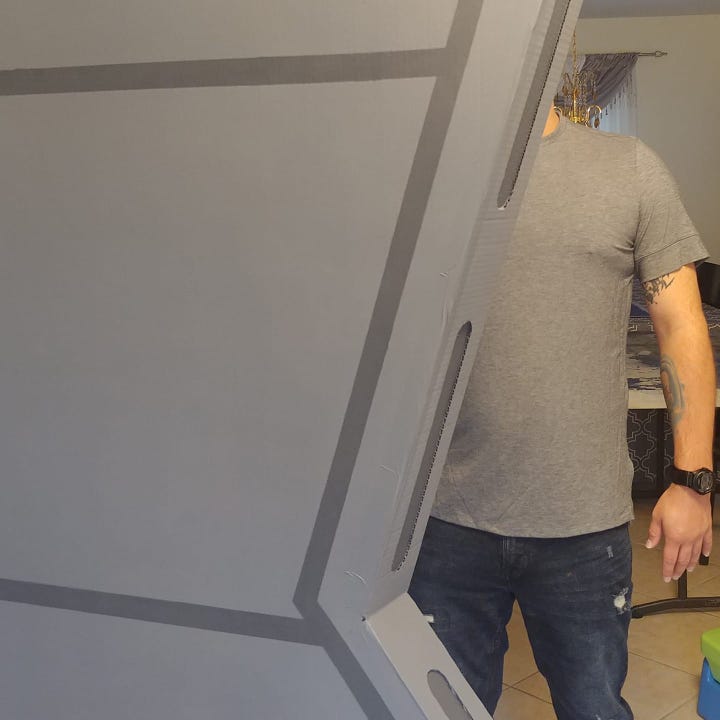 We hope when cons come back some cosplayer will roll around the wall on wheels and try to hide behind it in photos. Or even photobomb by being only halfway in the photos. Unfortunately, editors on Disney + have already removed the Jeans Guy as of last week, but he will be forever remembered by fans and cosplayers alike.