Miles Morales Cosplay Looks Straight Out Of Marvel Comics
Miss Kriss Kosplay could certainly play the iconic superhero in a film.
Spider-Man is one of the most iconic superheroes in the entirety of comic book history. From celebrities dressing up as him to even Halloween stores selling the costume for both adults and children alike, he's become a signature icon throughout the world.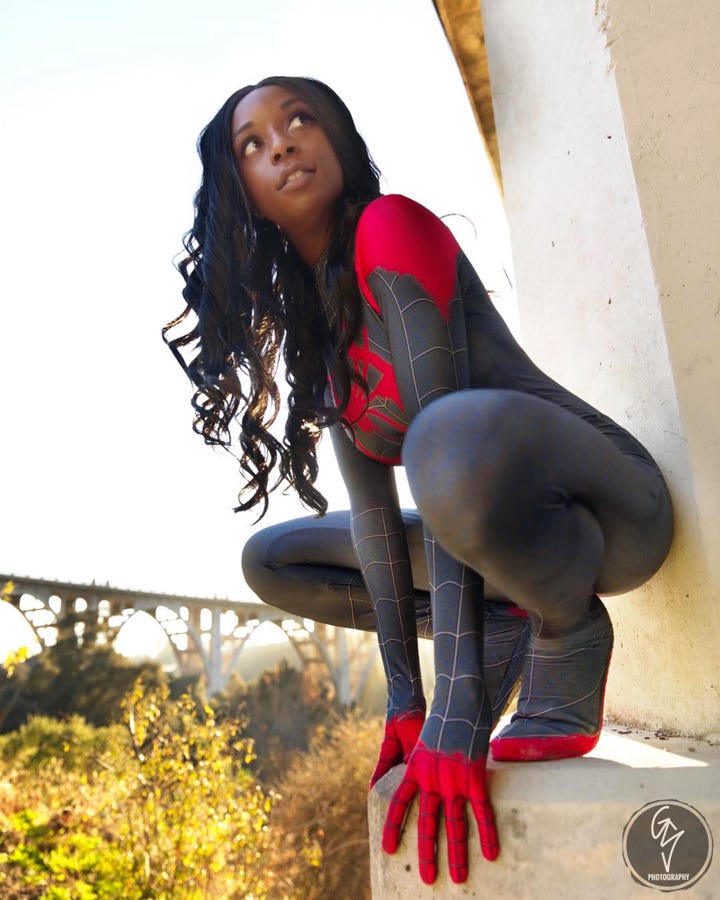 However, his legacy has led to other characters taking on the spider mantle, and perhaps one of the most notable of successors is none other than Miles Morales.
Miles Morales has been a part of the Marvel Universe since his debut in 2011. Since then, he has become a fan favorite in the comics as well as being the main character in the movie Into The Spiderverse. Miles even got his own Spider-Man video game in November 2020. He has also been recognized for his biracial heritage, representing both Black and Puerto Rican identity.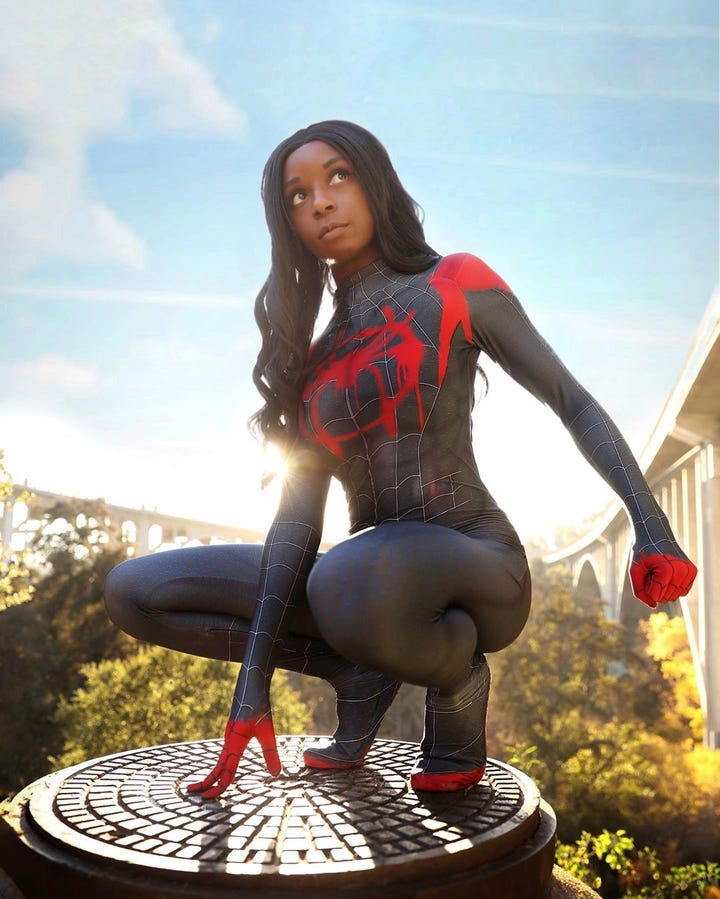 It's no wonder why so many cosplayers feel connected to the character. The black and red suit is such a great look, and cosplayers have taken their own spin on the character with different types of spandex suits. One cosplayer by the name of Krystal (@MissKrissKosplay) certainly embodied Miles by taking her own spin on it and showing what he would look like as a woman.
Krystal has been cosplaying as Miles since October 2018, and in that time has certainly created incredible looks with the cosplay. The photos, taken by cosplay photographer Geek Strong, also helped capture her perfectly by showing her powerful demeanor in each shot.
Miles Morales isn't the only cosplay she has done from the Spiderverse. Krystal has also done notable characters such as Silk, Mary Jane, and Black Cat. Her most recent cosplay has been Spider-Man in his Far From Home suit, complete with her own part of E.D.I.T.H glasses.
We cannot wait to see more of Krystal's Spiderverse cosplays in the future, and look forward to seeing what incredible content she creates next! To see more of Krystal's cosplays, be sure to follow her on Instagram.