Star Wars Celebration To Host Star Wars Cosplay Competition
If you're going to Star Wars Celebration in cosplay, then you might want to consider joining the official cosplay competition!
The highly-anticipated fan event Star Wars Celebration is finally back this year! After being delayed back in 2020 due to Covid-19, the convention is finally returning to the Anaheim Convention Center on Memorial Day weekend, May 26th-29th.
Star Wars Celebration is the biggest convention for the Star Wars universe. With Disney+ coming out with new shows such as The Mandalorian, the final season of The Clone Wars, The Bad Batch, and The Book of Boba Fett since the last convention in 2019, fans are bound to cosplay as their favorite characters from Star Wars' new hit shows.
While there will be plenty of opportunities for cosplayers at Star Wars Celebration, one event will bring exclusive highlights to all Star Wars cosplays. This year, Star Wars Celebration will be hosting a cosplay competition for both veteran and amateur cosplayers alike.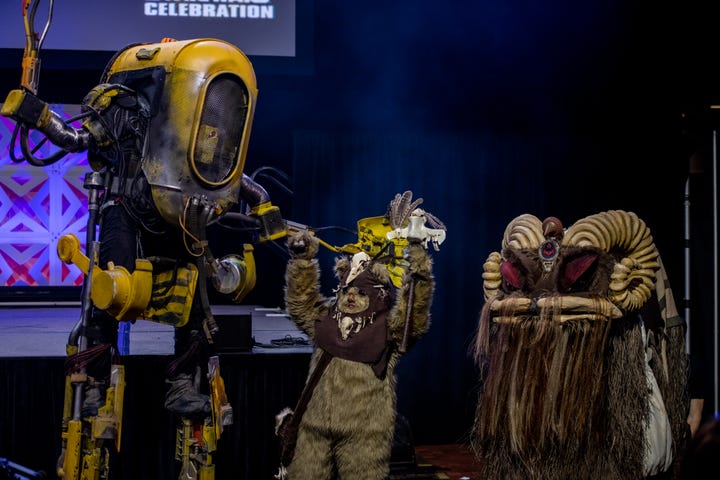 The competition will be held on stage at the Anaheim Convention Center on Saturday, May 28th, and all entries must represent a character or element from the Star Wars universe. In order to participate, one must have a valid entry badge for Saturday.
The categories will be as follows:
Most Elaborate – Entries are judged on the overall appearance of their cosplay as well as the quality of the construction of the costume. Purchased costumes may not enter this category, but the costume does not need to be worn by the creator so long as the costume creator is present at the convention.
Best Likeness – Entries are judged on how well they can imitate and personify the character. • Group – Two or more people.
Best under 13 – Entries must be 13 and under to participate in this category.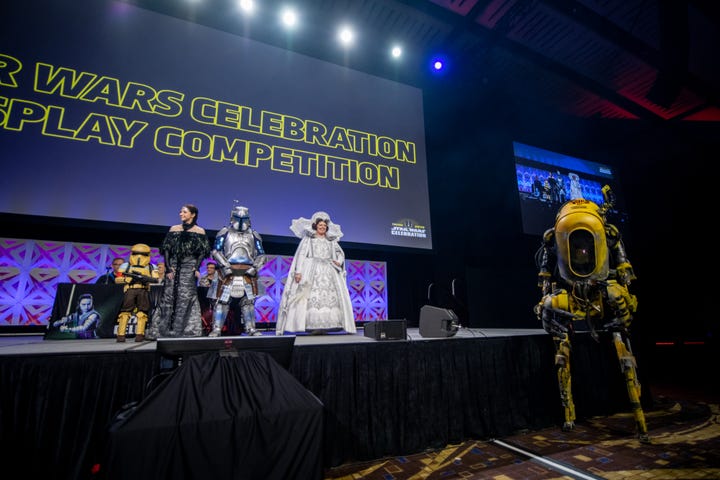 If you're interested in joining, make sure to do so before applications close on January 31st! To see the rest of the rules as well as the application form and materials needed to submit, be sure to check out the full information page on the Star Wars Celebration website.
May the Force be with you!