This Genderbent Link Cosplay Is Ready To Save Hyrule
Move over Zelda, K8sarkissian as Link is the new princess in the castle.
Link from The Legend of Zelda has been a video game icon for over 30 years. He's had many iterations of himself throughout the years ranging from different video game styles, books, board games, and even the infamous TV show in 1989.
Now, Link is getting even more video games in the near future with a remastered version of Skyward Sword and a sequel to Breath of the Wild that was announced at E3 this year. It appears that The Legend of Zelda franchise is not slowing down anytime soon and will continue to share the journeys of Link.
With so many new games coming out, that also means more and more cosplays are being created. Some choose to craft the iconic Master Sword and Shield, while others take their sewing skills to the max and recreate his green tunic and cap.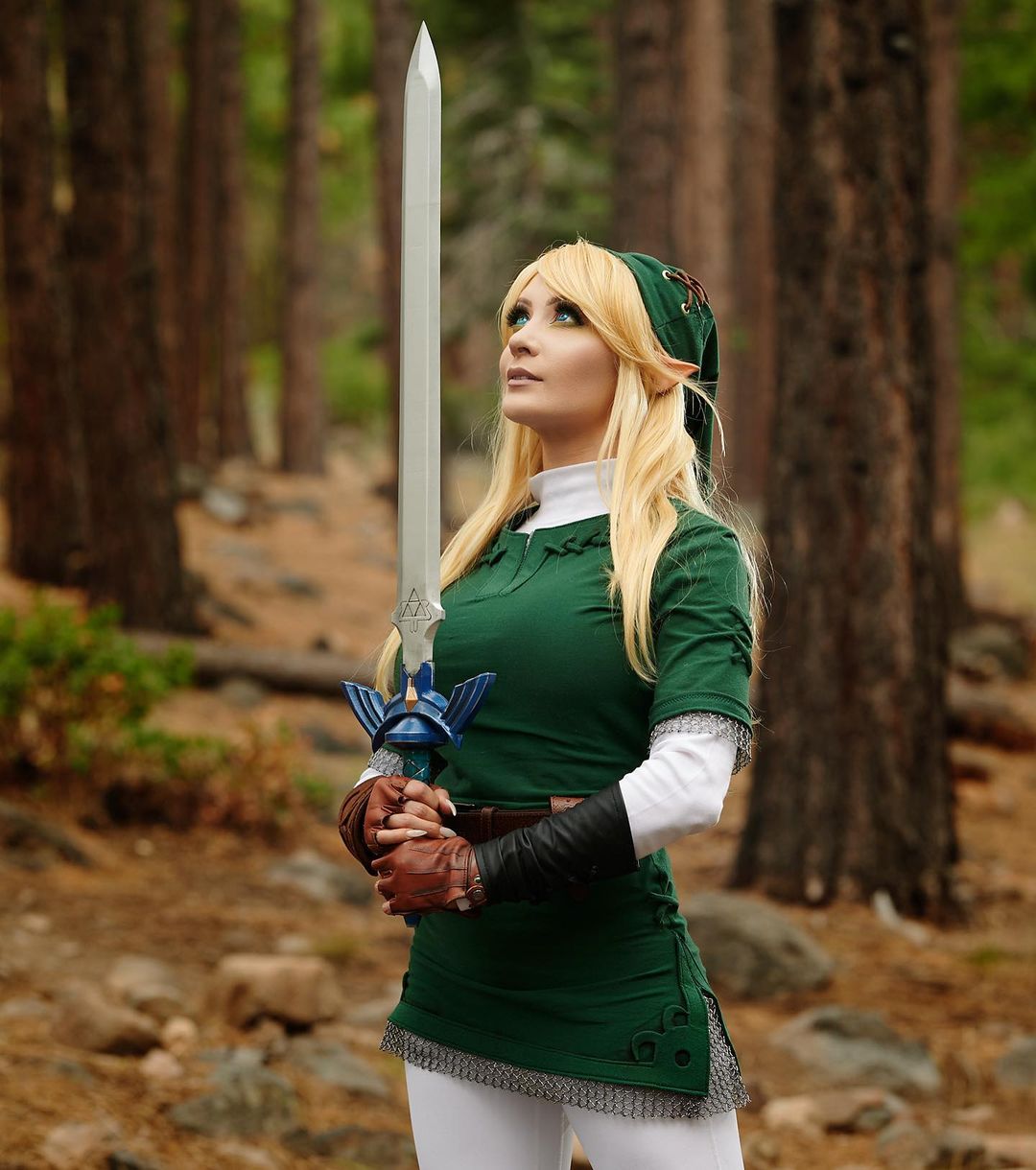 One cosplayer by the name of K8sarkissian has made Link's outfit from the series but with an impressive twist. With hours and hours of crafting, painting, and adding intricate details, she made herself a genderbent Link cosplay.
For those who are unfamiliar, a genderbent cosplay is when a cosplayer takes a character and turns them into the opposite gender. For K8sarkissian, she decided to make Link into a powerful female warrior and it certainly shows!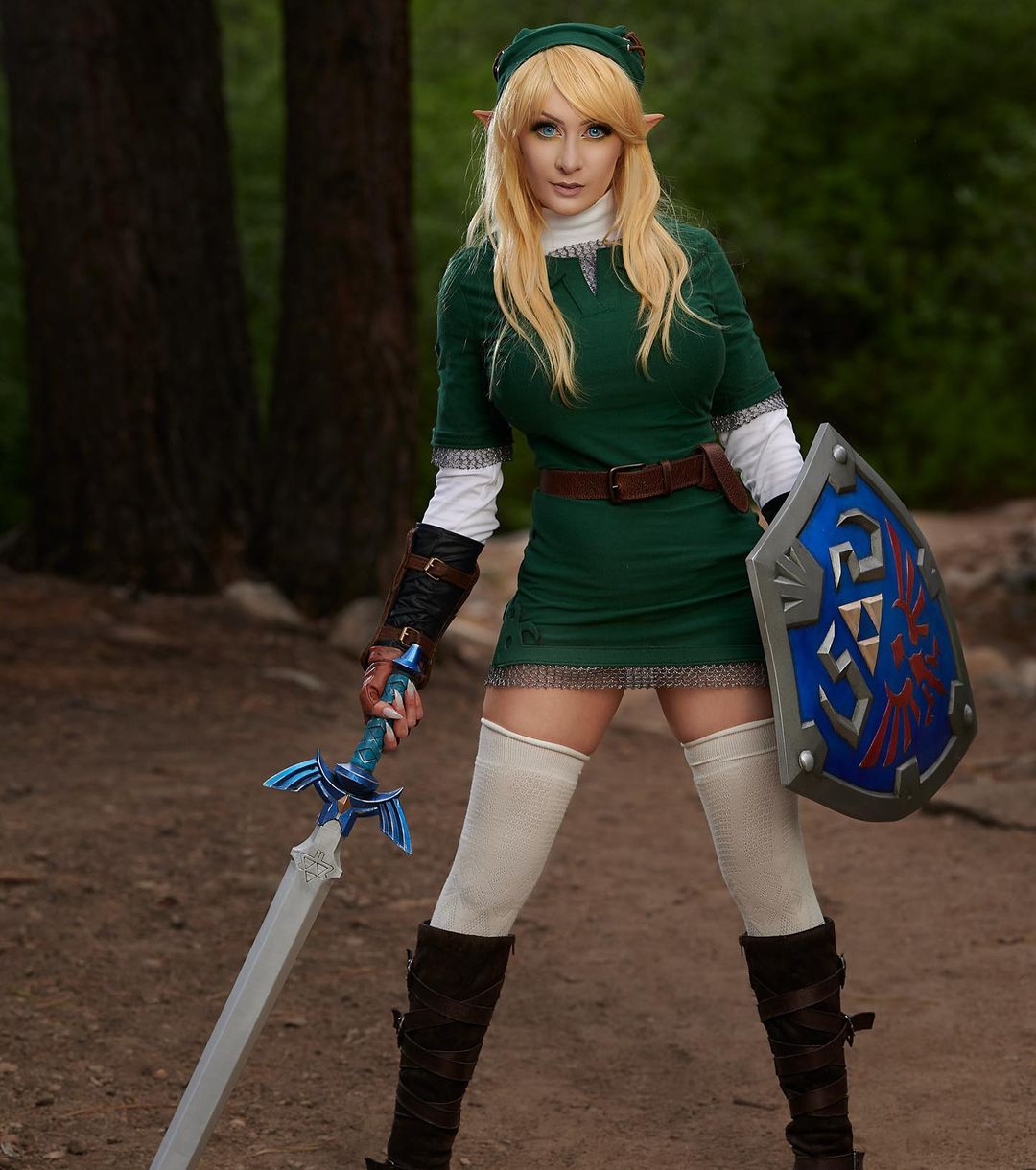 The cosplay was made on her new sewing machine and was worked on over a longer period of time than she normally has for cosplays. According to her Instagram, this was one of her first cosplays that allowed her to work at her own pace instead of having a massive con crunch.
The sword and shield were 3D printed by makergear and finished by K8sarkissian. We absolutely love seeing all the little details in this cosplay. The green trim on the tunic is such a nice addition that makes the tunic look more than just a plain article of clothing. The lacing on the cap is also a perfect touch and the added chainmail underneath the tunic makes this Hyrule warrior ready to take on Ganondorf.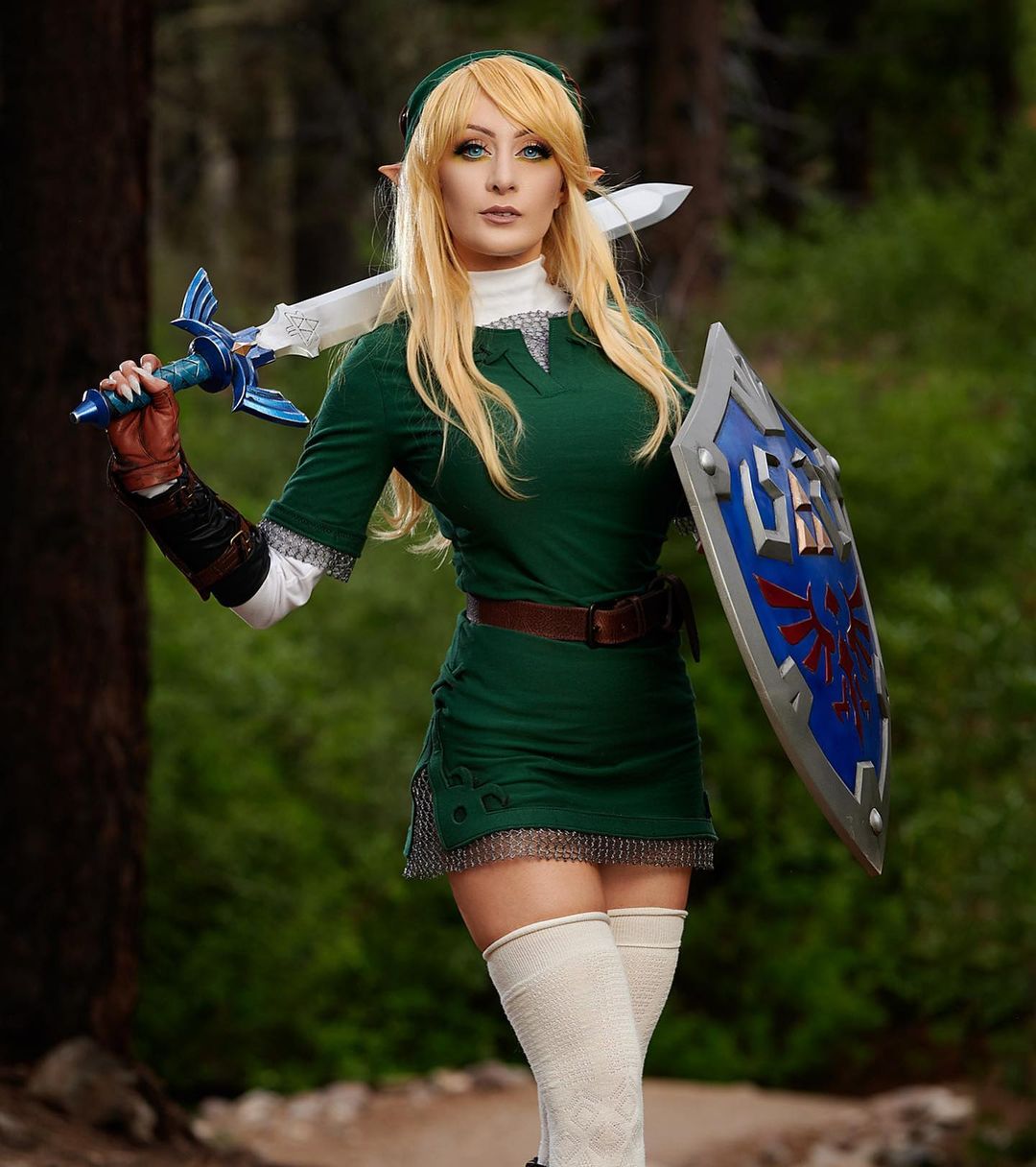 Not only is the costume incredible, but the photography by cvpstudios is also spot on. The wooded forest was a perfect place to take photos of K8sarkissian's Link, and his ability to capture her in the perfect poses really made the photos come to life.
This cosplay is such a good nod to the original Link design and we cannot wait to see what other cosplays she makes with her new sewing machine!
To possibly be featured in our articles, be sure to tag us on Cosplay Central's Instagram, Twitter, or Facebook.