This Katara Cosplay From Avatar: The Last Airbender Is Actually Waterbending
This photoshoot makes Katara come to life!
Katara from Avatar: The Last Airbender has been a fan favorite for years. Since her appearance in the first episode learning to waterbend to her master of waterbending in later episodes, she has shown herself to be a strong-willed character throughout the show.
Many cosplayers have made her outfits in the past. Some have done her Season 3 firebending disguise, while others go for her more classic waterbending look. Emma from the cosplay duo Carma Cosplay has loved Katara's look for years, and now she has brought back one of her first cosplays in a truly spectacular photoshoot.
The photoshoot was done by photographer Brett Downen, who wanted to incorporate practical effects to make Emma look like she was actually waterbending. He used different color gels to make the lighting effects, which also helped make the water look extra blue like it does in the show. The water itself was thrown from the back and sides by cosplayer and photo assistant Alex (@Yetigt), who was the master waterbender behind-the-scenes. And frankly, the results from the shoot are incredible.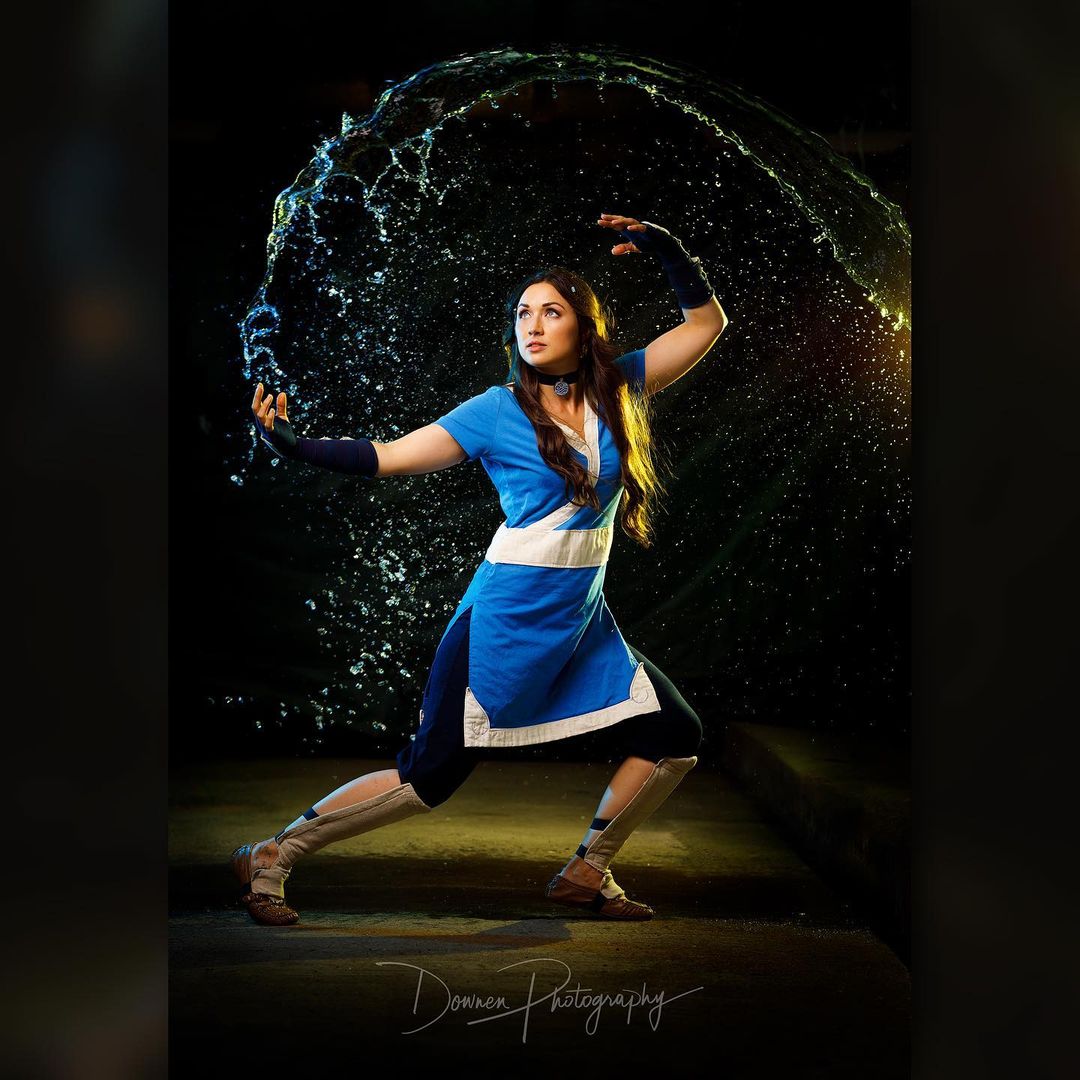 The shoot was taken in a dark building next to a barn so there was no problem splashing water around for practical effects. The biggest challenge was making sure the shutter would click at the same time the water was being thrown. According to Brett, they were getting "one in three successfully timed shots with interesting water effects; at the beginning though, one in ten maybe."
Regardless of the amount of times it took to get the perfect shot, so many photos from this shoot make Carma Cosplay look like she stepped out of the actual show. From the amazing waterbending poses to the perfectly timed photos, this shoot is certainly one of the coolest Avatar: The Last Airbender photoshoots we've seen!
Avatar: The Last Airbender is streaming on Netflix.
To possibly be featured in our articles, be sure to tag us on Cosplay Central's Instagram, Twitter, or Facebook.